If you are in Tel Aviv, and happen to stumble into an enormous, open-air photo exhibition in the middle of the city, don't be surprised. It is simply this year's prestigious photography festival being staged during the trying times of the coronavirus pandemic.
The Eighth Annual Photography Festival is being held this year at the Kikar Ha Medina plaza, usually known for its luxury designer shops that have been shuttered and abandoned during the nationwide lockdown. The festival, however, appears to have breathed new life into the area.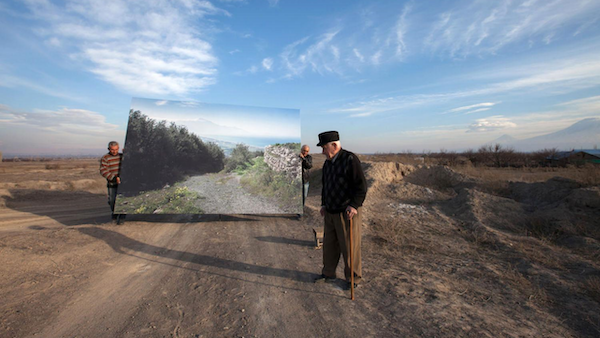 The event is being organized by PHOTO IS:RAEL, a non-profit, public-benefit corporation, established to realize a vision for social outreach, dialogue, research as well as shining the spotlight on artistic and social issues through the language of photography.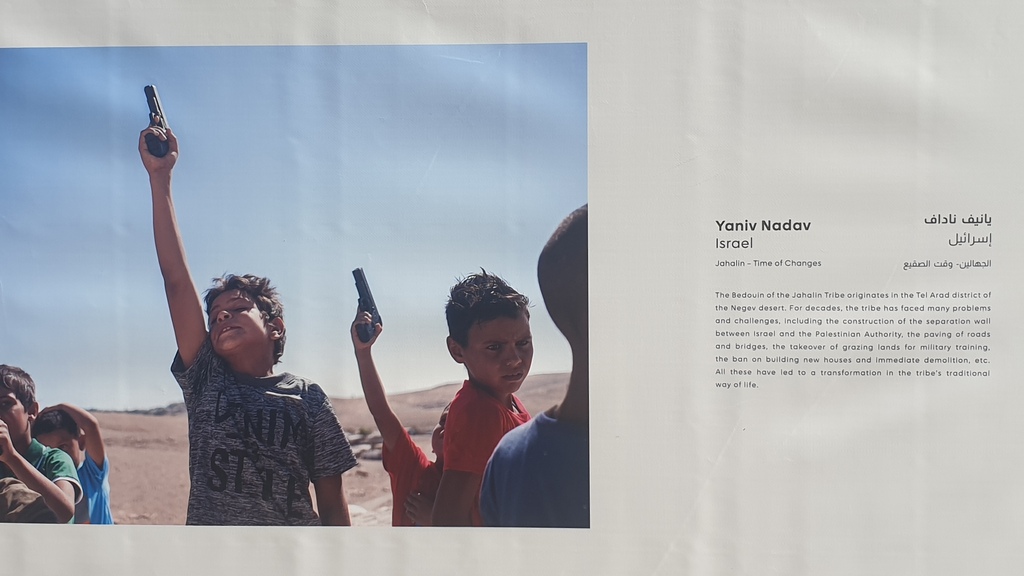 The organizers this year were faced with an enormous challenge of staging a festival amid the ongoing pandemic. As a result, it is being held as a large-scale outdoor event, open to the general public at no cost.
The main theme of the exhibition is "transformation", which appears as though it coincides with the world's battle against coronavirus, but was in fact chosen many months before the outbreak hit.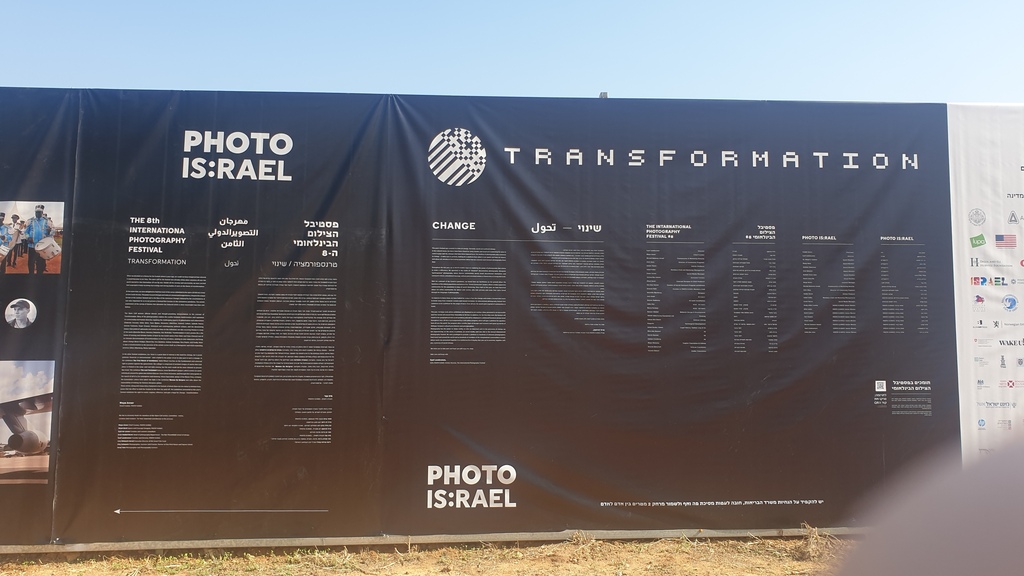 The goal of the festival is to examine the terms change and transformation from a variety of angles, interpretations, and original ways in which they can be represented in photography or other media. It features hundreds of works submitted by photographers and creators from a variety of fields from all around the world.
The most touching work represented at the festival is a small project that features images of Holocaust survivors during COVID-19. The project is a collaborative effort of several photographers, titled "The Lonka Project", dedicated to Dr. Eleonora Nass, who as a child survived five Nazi concentration camps and died in 2018.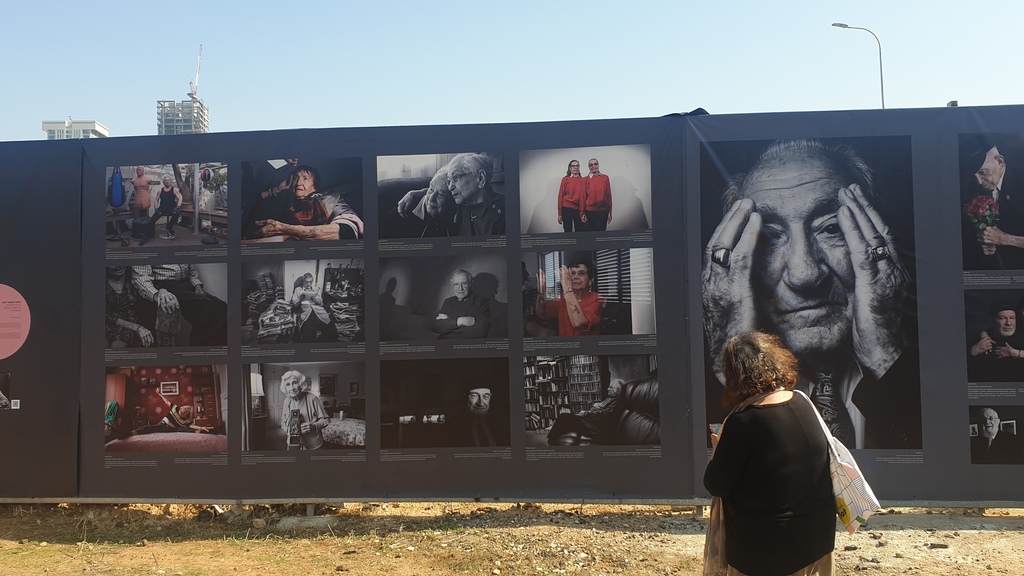 Another touching project featured at the expo is a series of images taken by Israeli photographer Meital Dor, who captured the last weeks in life of a Palestinian toddler from Hebron, Sahman Alhush, who was being treated at Sheba Medical Center near Tel Aviv, having been diagnosed with a severe case of neuroblastoma (a type of cancer that forms in certain types of nerve tissue and usually occurs at a young age).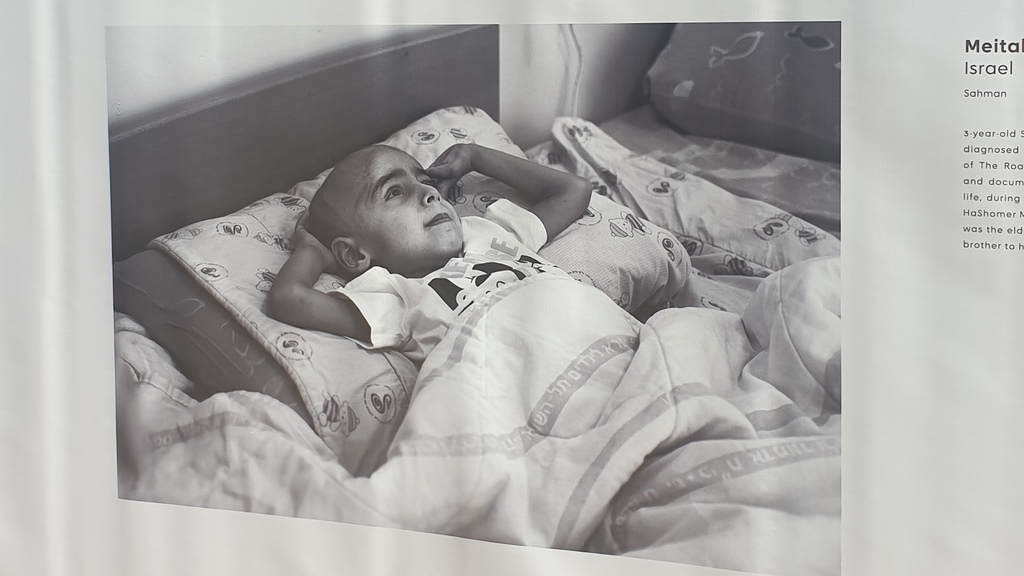 Dor, who attended the first day of the exhibition herself, with tears in her eyes talked about the difficulty of taking photographs of the family's private moments, although with their approval, and continuously staying in touch with them even now that Sahman is gone.
The festival also features the works of not only established creators but also ordinary people taking interest in photography. One of whom is 66-year-old Haim Berman from Be'er Sheva, who picked up a camera as a hobby to pass the time in retirement. He later became part of another project by PHOTO IS:RAEL, which aimed to connect senior citizens with a passion for photography during coronavirus.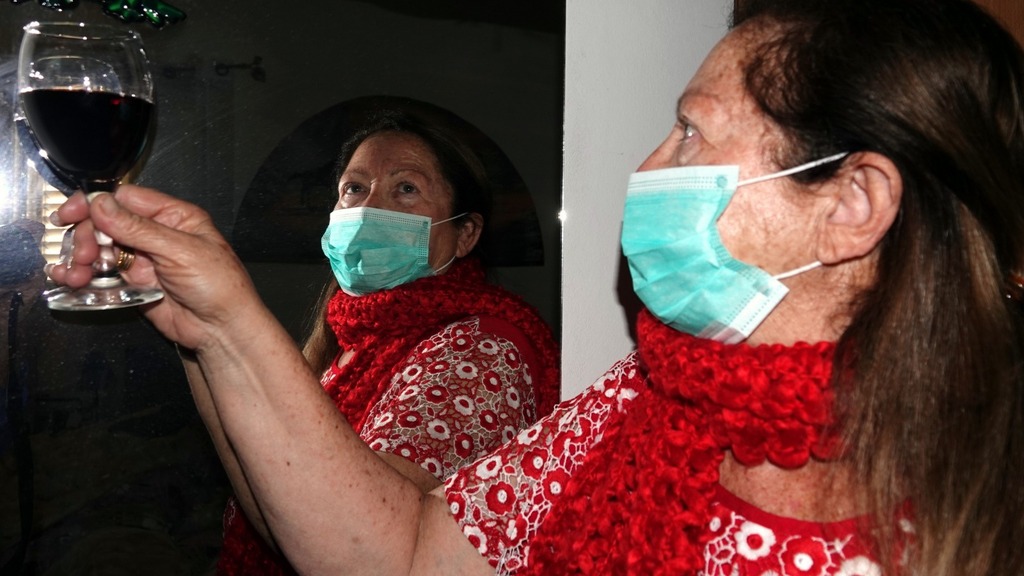 As a result, a photo that he took of his wife toasting a mirror - which is meant to symbolize the loneliness experienced by older people during the pandemic - was chosen for the festival and now can be seen at the expo, which Haim urges everyone to visit.