Standing at an impressive 2.01 meters (6.7 ft) tall, 25-year-old Kalani Brown playing for Maccabi Ashdod BC is the tallest female basketball player in Israel.
"Modern basketball no longer 'likes' people my size," Brown says.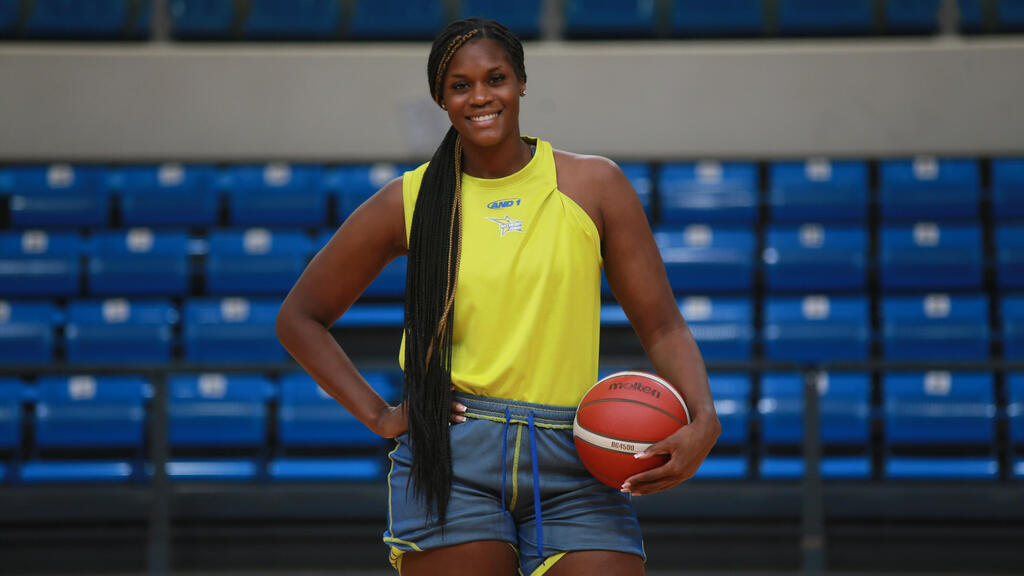 "I keep telling people 'I'm old-school.' People today like games with fast passes and short attacks, center players are no longer as highly sought after as before."
Le'coe Willingham, who coaches both Brown and Maccabi Ashdod, and had an impressive career in Israeli basketball after winning the EuroCup in 2012, thinks differently when looking at Brown's achievement on the team.
Since arriving, Brown has scored 22.5 points, 10 rebounds, 2.0 blocks, and an impressive 72% field goal percentage – the best in the Israeli league. Maccabi Ashdod's positioned first in the league with a 12:0.
Brown is the daughter of NBA player P. J. Brown, who had played in the league for 15 years and won his latest championship playing for the Boston Celtics. Kalani was there when her father hoisted the trophy, and she says she remembers it fondly.
"I can still remember that championship and a big part of his games," she says. "I was nine, I didn't realize the seriousness of it. Now that I'm older I know how difficult it is to be a professional player."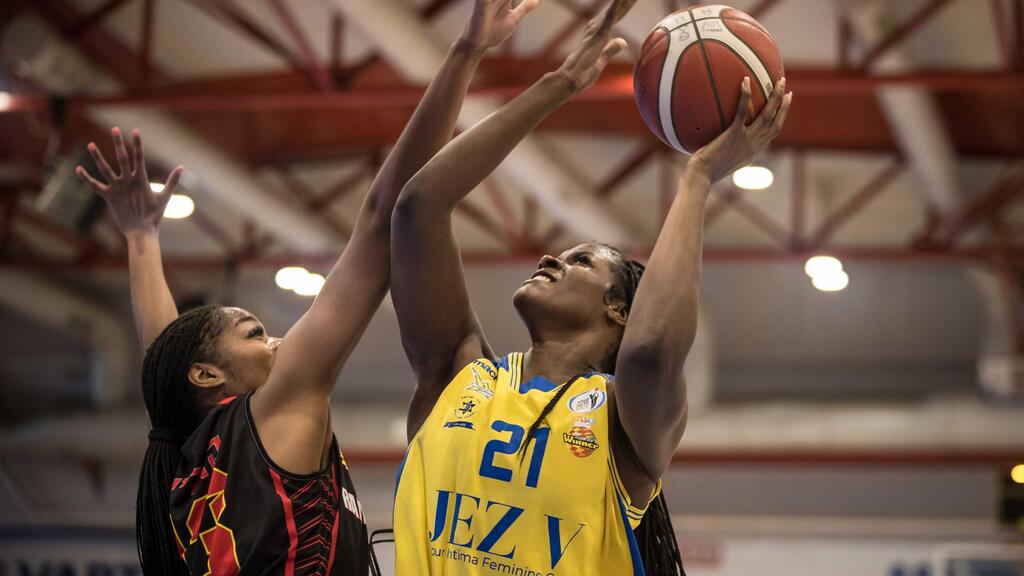 Brows says she believed she resembles her father in her game style, but that her mother was the one that pushed her forward. "My dad wasn't as involved as everyone believes," she explains. "It was my mom above else who worked with me to improve my game. She's been my anchor throughout my career."
Brown played in the WNBA in 2019 as the seventh placement in the Los Angeles Sparks. She also played in China, Atlanta Dream, and has spent a couple of years playing in Turkey.
She was supposed to arrive in Israel sooner as a replacement for Ashdod's Kelsey Bonew, but failed to be released in time by her Turkish team Hatay, moving instead to the WNBA summer league.
Maccabi Ashdod's manager, Ori Ben-Simon, insisted that she arrive to play for the team and says he believes she could help win the championship this year, instead of ranking second as was the case in the last four leagues.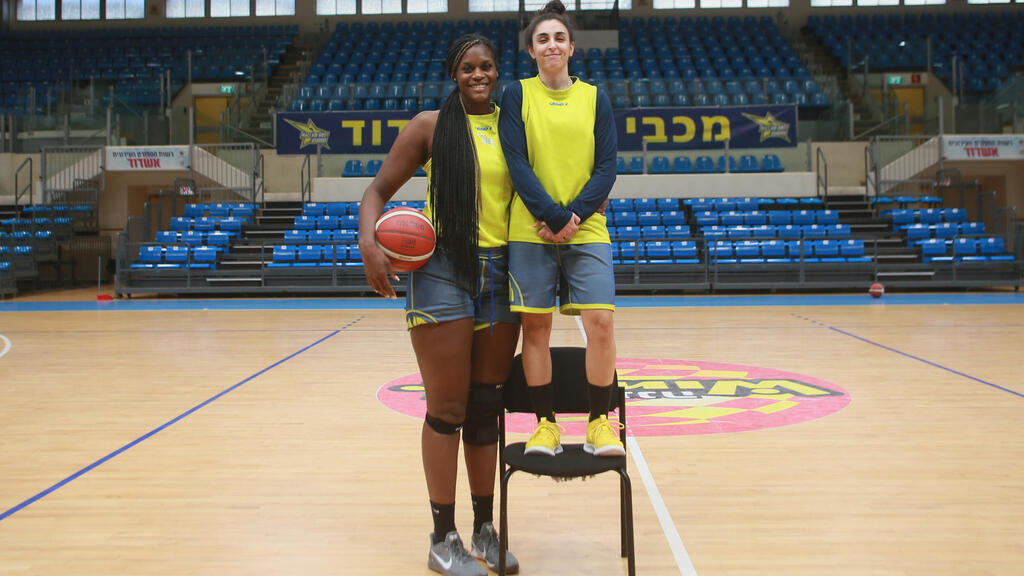 "This player is a tie-breaker in the league," Ben-Simon explains. "I didn't give up, we wanted here to be here and did whatever we could to make it happen. We know how much she's worth.
"I have a Jewish agent, so I heard good things about Israel," Brows says. "I realize now how special this country is," she says.
When asked about her goals in the team, Brown says her aim is for Maccabi Ashdod to win the semi-finals and then the championship, adding that she is aware that her achievements are impressive. "I'm like Tim Dunkin, I score 20 points and rest," she says.
"A player I admire is Sylvia Fowles. She's the most noticeable player I've seen in the U.S. I've been wanting to get her autograph."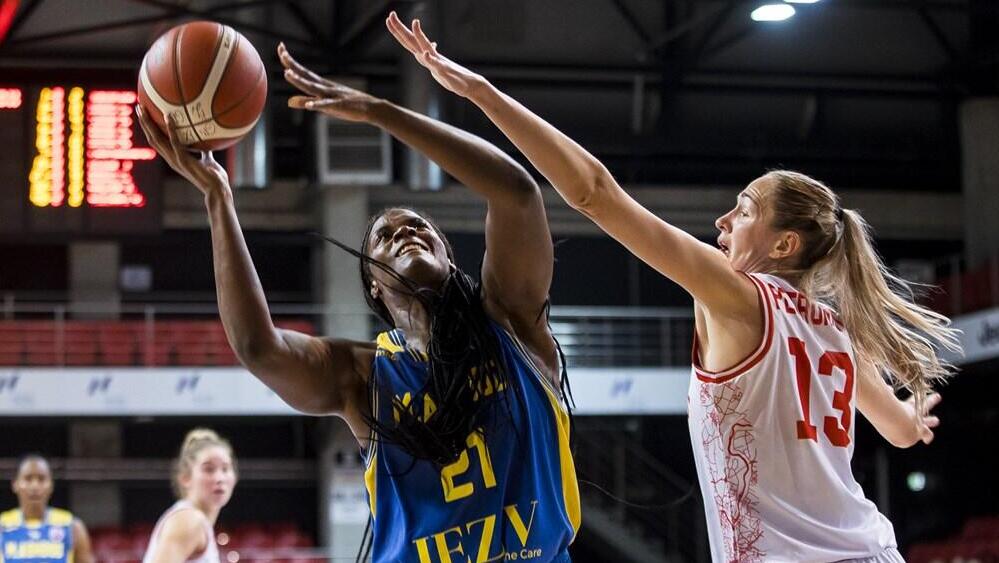 Brown says Willingham improved her game. "She's a great coach and I learn a lot from her. She gives me amazing tips as a player. As a coach, she knows what to say to make us improve. I see great things ahead for us, and up to now we've been sailing smoothly."
The semi-finals of the Israeli basketball championship will commence today between Maccabi Ashdod and Elizur Holon. "We can't be happy about being unbeaten in the league, because first, we need to achieve our goal."