Jerusalem is home to endless cultural and artistic wonders. Among them is the city's biggest book fair, which this year is taking place under a veil of "normalcy" following two pandemic-ridden years.
The annual In Print Arts Book Fair 2022 is set to take place on February 16th-18th in The Hansen House, a cultural hub and public home for creativity in the heart of Jerusalem. So, don't miss out on this opportunity to support local artists and indulge in the marvels the fair has to offer!
About The In Print Art Book Fair:
Established in 2018, In Print Art Book Fair (IPABF) is an annual event based in Jerusalem. The fair features a variety of work by over two hundred international participants- from zines and art books, to out-of-print catalogs and special edition artist books.
In Print, directed by Jenna Romano and Danielle Gorodenzik, is an independent organization that supports local artists working within the medium of print, meant to cultivate international exchange within the art book industry. The fair invites international artists, represents and promotes local artists. In Print also organizes programming including panel discussions, artist talks and book launches.
Danielle Gorodenzik is an independent curator, writer, and art book fair director based in Tel Aviv. She serves as the Collection Manager of three collections owned by collector Serge Tiroche. Danielle has curated many exhibitions and programs and her writing has appeared in national and international publications, including Art She Says, As Promised Magazine, Telavivian and This is Tomorrow.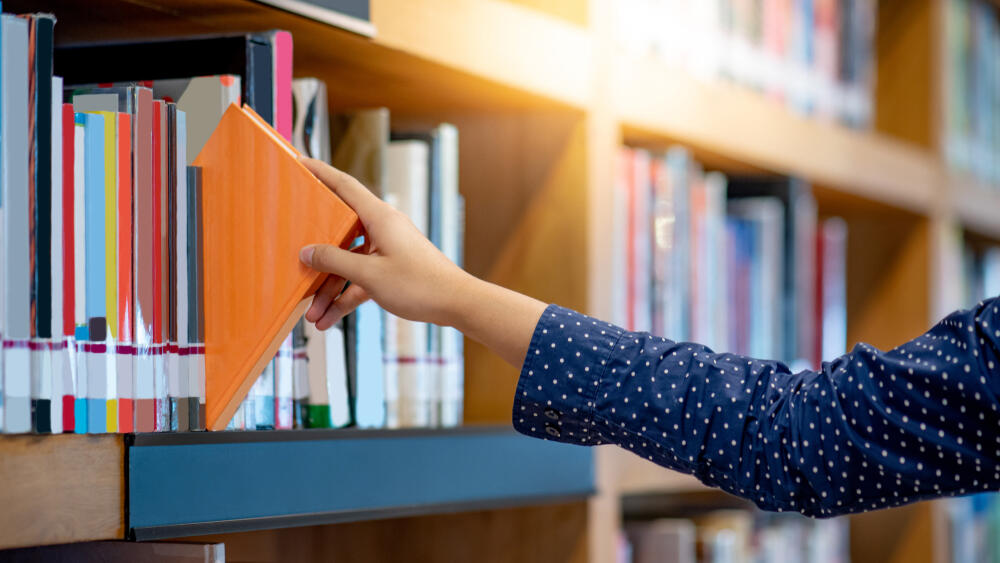 She completed her M.A. in Curatorial Studies at Bezalel Academy of Art and Design and holds a B.F.A. in Communication Design from Parsons The New School of Design. Her research focuses on Israeli and African contemporary art, and identity politics.
Jenna Romano is a writer and content strategist, working as an art advisor on the side. Her content includes copy, blogging, art writing and art critiques, and full-time contributions to the Wix Blog where she specializes in strategizing content, blog editing, and covering topics like Web Design and UX.
Jenna is originally from New York and currently resides in Jerusalem, Israel. She ran a small art advising business in Jerusalem for five years before making a career in hi tech. She has a B.A. in Museum Studies and is co-founder of In Print Art Book Fair and SALOON Tel Aviv.
What's in stock this time around?
For the third year, In Print Art Book Fair 2022 will take place at The Hansen House. This will be a lively three-day event with the participation of over 60 local and international art book publishers, small presses, artists, zine makers and printmakers.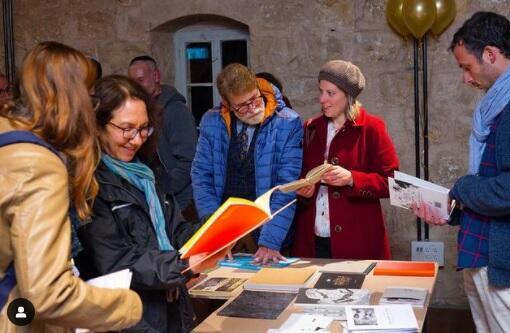 The fair will feature the sale of art books, special edition artist books, zines, merchandise and more. Throughout the days of the event, IPABF programming will host art book launches, artist talks and panel discussions.
In 2022, IPABF will follow a "classic" art book fair model. This means visitors will get the chance to meet with the diverse lineup of artists, printmakers and publishers in addition to viewing and publishing their works. The fair will feature 30 booths of print.
In addition to the wide participation of local printmakers, publishers and artists, IPABF will sell merchandise and a hand-selected collection of books by international artists who are unable to attend the event in person.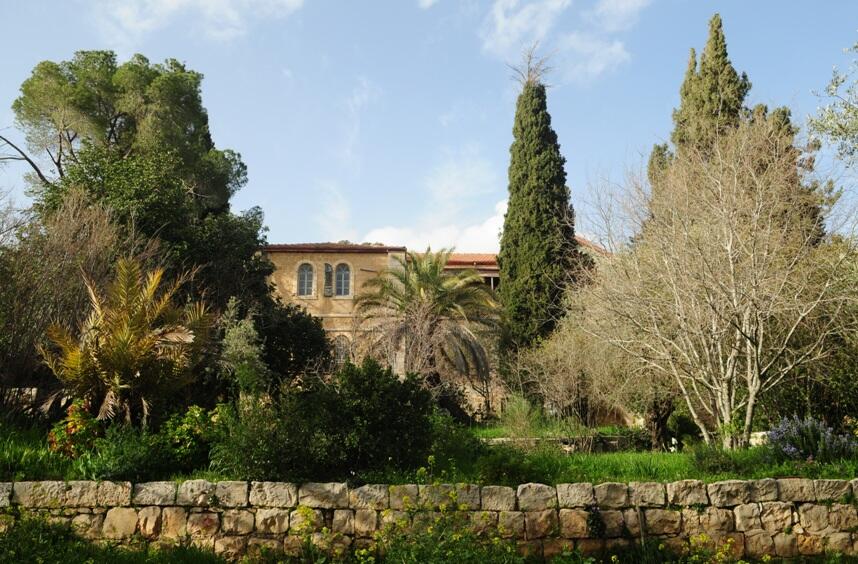 Opening hours: 18:00-23:00
19:15 | Toast with the founders
19:30 | Art Book Launch - Ezra Orion: Intergalactic Sculptor
20:00-21:00 | Artist Talk - Alon Orion, designer of the book and son of Ezra Orion, in dialogue with Udi Edelman, Director and Chief Curator of Holon Center for Digital Art, on working with the corpus of a deceased artist.
Opening hours: 15:00-23:00
18:30-19:30 | Artist Talk - Merav Salomon joined by Ofra Amit and Alon Braier (Hebrew)
Salomon & Daughters Books has been publishing illustrated books for adults since 2016. Merav Salomon, the publishing house's founder and editor, will talk to Ofra Amit (Undercover) and Alolon Braier (The Secret Lives of House Plants) about their publications. The conversation will shed light on the process of bookmaking, the challenges presented to illustrators, who are used to reacting to text, on what an illustrated book for adults really means, and the reason behind printing physical books in a digital age.
20:00 | Art Book Launch - Youval Hai Dust and Scratches (Hebrew)
"Dust & Scratches", the title of Youval Hai's first photobook, refers to a filter in Photoshop used to smooth out the dust and scratches that appear on scanned negatives. The book's subtitle "Tel-Aviv Yafo, Israel" sets the location of the project, but also frames Youval's gaze at the city. The book consists of photographs taken in the last decade, using various formats of analog cameras.
Opening hours: 10:00-15:00
10:00 - 12:30 | Bookbinding Workshop: The Foundation with Haim Shushan (Hebrew)
Suitable for creators who want to take their first steps in the field of manual binding and self-published booklets and booklets. In the workshop, we will learn to make two types of soft bindings by hand sewing in a way that can be simply executed at home. The workshop will provide all the necessary materials and tools.
11:00-12:00 | Artist Talk - Neil Folberg: A Mirror in Macedonia. (English)
Neil Folberg will discuss the journey of creating his most recent photography book "A Mirror in Macedonia". Drawn to Macedonia in 1971 by its vibrant folk culture, Neil Folberg received a fellowship from the University of California at Berkeley to photograph this rugged, mountainous land and its people—but the task was disrupted by the police and state security services.
12:00-13:00 | Artist Talk - Andi Arnovitz and Emily Bilski: Why Artists' Books? A Conversation (English)
Jerusalem-based artist Andi Arnovitz and curator and scholar Emily Bilski will explore the form and meaning of artists' books, their appeal and challenges for contemporary artists and art lovers.
13:00-14:00 | Artist Talk - David Duvshani (Hebrew)
David Duvshani is an artist working with comics, painting, and print. In his talk he will present some of his comics and artist books: Apocalyptic Predictions, a weekly column published in Haaretz; The Travels of Reb Mendelovitch, an experimental comic in the form of a scroll; and Hoshech, a magazine that combines art, literature, and comics. Duvshani will also discuss the broad range of connections between comics and contemporary art.
Among the exhibitors are Bezalel Academy of Art and Design, Jerusalem Print Workshop, A5 Magazine, Musrara — The Naggar Multidisciplinary School of Art and Society, PHOTO IS:RAEL, and Salomon & Daughters Books.