Israeli pop star Noa Kirel is following up on her impressive Eurovision song contest performance by releasing a new song, called "Provocative."
Partially referencing Miley Cyrus' 2013 smash hit, "Wrecking Ball," Kirel's clip also shows her sitting on a giant ball - but a sparkly disco one - hanging from the ceiling. In other parts of the clip, she's showing her 'tough guy' side by leaning on a cruiser motorcycle wearing a leather jacket, sporting a seemingly shorter hair style.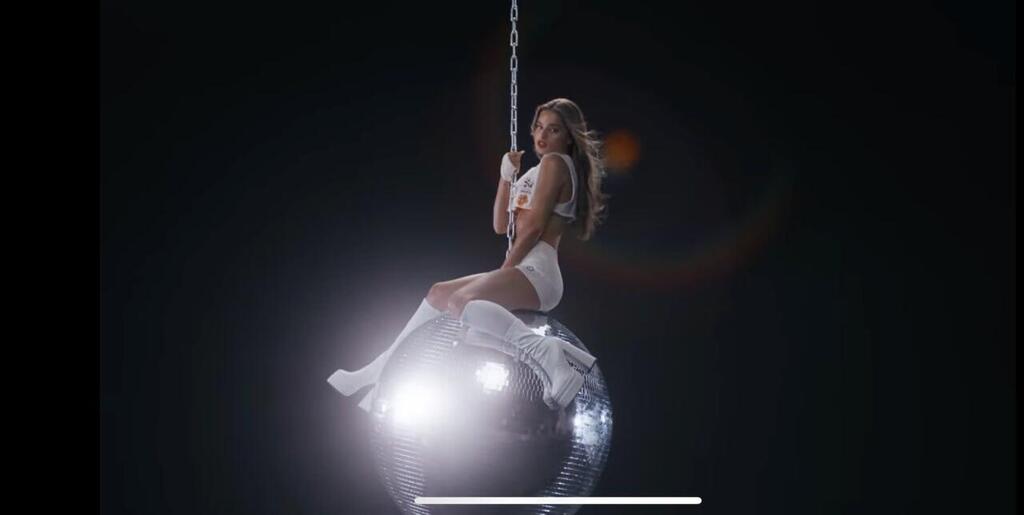 The clip finishes off with a rhythmic dance number that is somewhat reminiscent of the dancing style that captivated Europe in "Unicorn."
Once again, Noa: Yes, we wanna see you dance.
The Israeli starlet is looking ahead to her September performance in Hayarkon Park in Tel Aviv, where she is hoping to be joined by Finnish sensation Käärijä, who took 2nd place in the Eurovision competition with "Cha Cha Cha," one spot ahead of her.