Tel Aviv's Hayarkon Park played host to American rock legends Guns N' Roses on Monday night in front of 60,000 fervent admirers during a three-hour musical extravaganza.
"What a nice get-together with friends, thank you for showing up," the band said to the audience.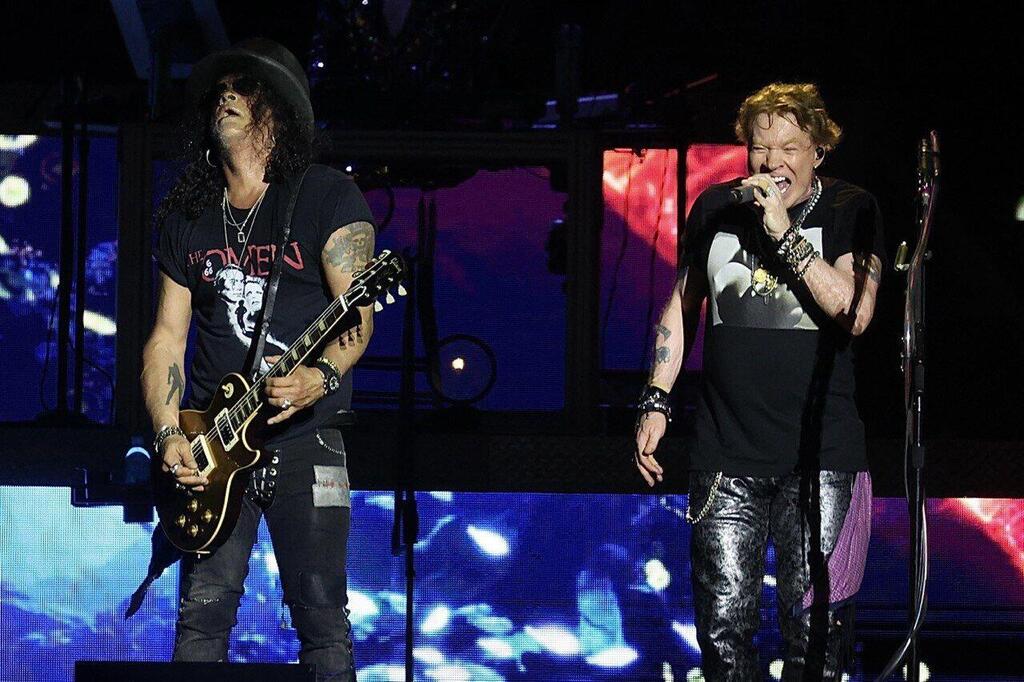 The show kicked off with "It's So Easy" and went on to feature some beloved classics such as "Welcome to the Jungle", "Live and Let Die", "Estranged" and "Civil War", the last of which was dedicated to Ukraine amid Russian bombardments.
The band exhibited some impressive energetic displays, with guitar riffs that gave off a true rock & roll ambiance. Axl Rose even went as far as asking the audience: "Hanging in there? I'm checking up on you."
Just over two hours into the show, and the band has already performed a string of their greatest hits. During "Sweet Child O' Mine", the crowd all pulled out their smartphones. Later on, Axl Rose sat in front of the piano for an excellent 7-minute rendition of "November Rain."
And for their musical dessert, they performed their iconic cover of Bob Dylan's "Knockin' on Heaven's Door".
Their world tour has them stopping in various locations on their private jet. On their way to the Holy Land, they also stopped in the United Arab Emirates. In their Abu Dhabi gig, they performed no less than 31 hits.
Their warmup act was Israeli rock veterans band Eifo Hayeled, who came on at 18:00. This performance marks the 30th anniversary since their debut with the song "Zman Sukar" (Sugar Time), performed for the first time back in 1993.
As for the main act, they began making their rock & roll strides in 1985, quickly cementing their reputation as one of the premier rock bands operating in the City of Angels.
Their first Israeli visit was in 1993, and since then have visited Israel to delight the fans in 2012 and again in 2017, a show that still remains one of the critics' favorite performances.
The band has thus far recorded six studio albums, the last of which, called "Chinese Democracy", was released in 2008. That said, it was "Appetite for Destruction" that became their best-selling album of all time.