The royal gown warn by the last Persian queen has been secretly reproduced by Iranian artisans and smuggled out of the country to be exhibited in a museum in Jerusalem.
The original gown was warn by Farah DIba, at her wedding to Iranian Shah Reza Pahlavi in 1967 and at her coronation as empress but had disappeared during the Iranian revolution, which brought Shi'ite Ayatolla Khomeini to power in 1979.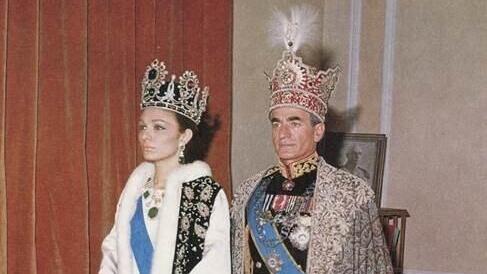 The initiative to recreate the gown, a four-meter-long robe, made of velvet and decorated with paisley designed and sewn by the prestigious French fashion house "Dior", was the brain child of Sivan Shahav, CEO of the Iranian Cultural Center in Israel who was approached by the director of Israel's Museum for Islamic Art, GIlad Levian, who enquired after the gowns whereabouts.
Shahav began her search after the original piece of clothing and approached Queen Farah who has been living in exile.
After realizing the gown was lost, a team of a designer and six seamstresses was organized in secret in Tehran, who were willing to recreate the lost garment. They began the painstaking operation to collect material needed, and often not found in the capital and complete a magnificent version of the original gown.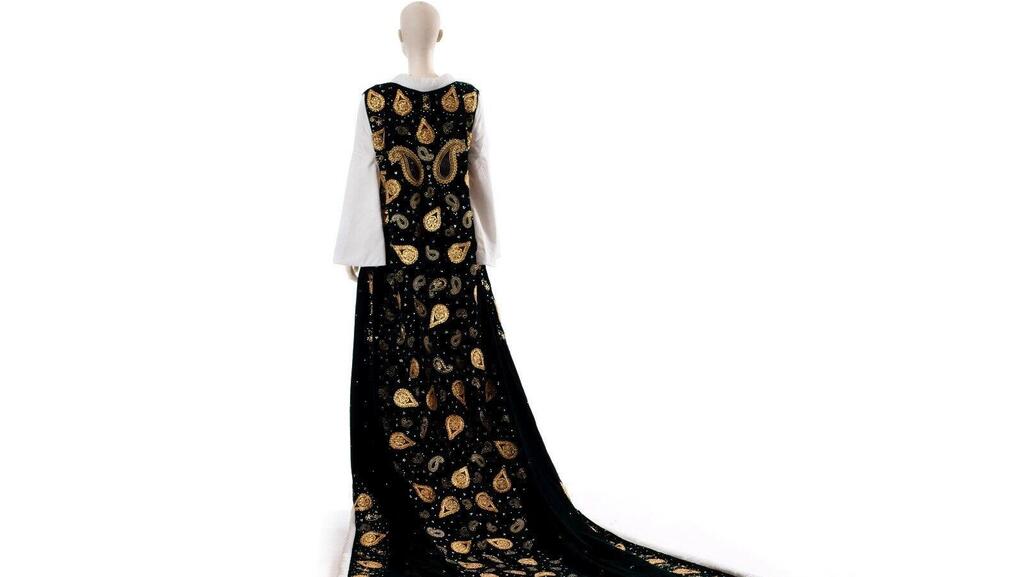 When completed, the gown made its way out of Iran, in an operation that is still kept secret, and arrived in Israel where it is featured in the Paisley a princely pattern, exhibit until April 2023.
In 1979, following the Iranian Revolution, the Shah and his empress fled Iran to the West. A year later, Pahlavi died of cancer. His 83-year-old wife lives in Maryland, U.S., she has one son, and is a grandmother of three.
After the Islamic revolution, Iran became a country led by fanatical religious leaders who oppresses women. It also went to great lengths to erase the Shah from history.