Cristiano Ronaldo has won five Ballon d'Ors, an annual soccer award, in his remarkable career, but apparently opted to sell one of his replica trophies in a auction back in 2017.
Ronaldo's 2013 Ballon d'Or was listed for auction shortly after the award ceremony, after the soccer star vowed to donate it to charity.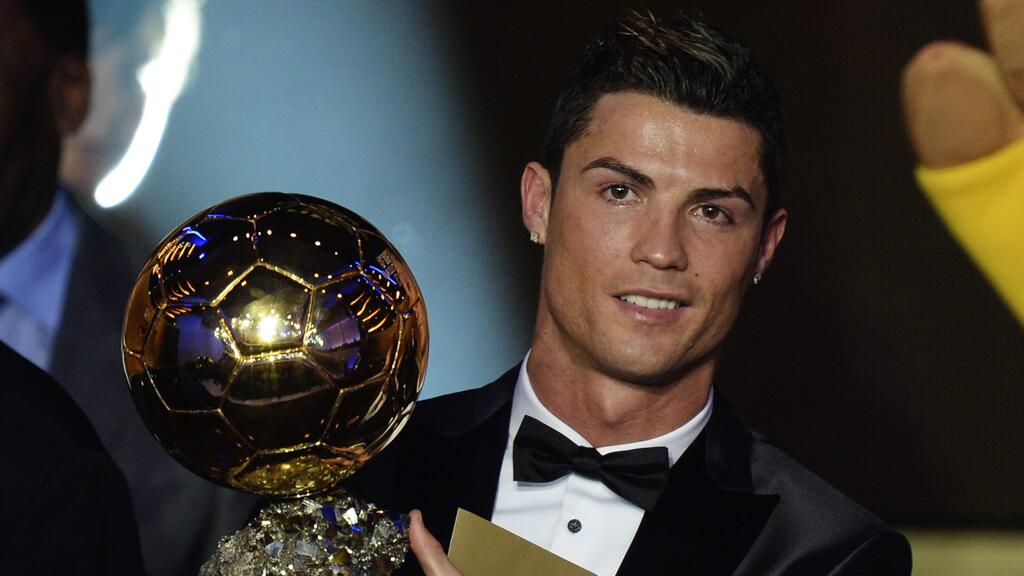 It was ultimately auctioned off to raise funds for the Make-A-Wish foundation, which helps children suffering from serious illnesses, and the winning bidder was non other than Israel's richest man and philanthropist Idan Ofer. He placed the winning bid of €600,000 ($644,652) during the charity auction in London in 2017. Ronaldo himself was not in attendance at the gala event.
Ofer posed with the gold trophy alongside Ronaldo's long-time representative Jorge Mendes, a Portuguese football agent.
According to Marca, Spain's national daily sport newspaper, the trophy that was auctioned was an 'extra' replica of Ballon d'Or, which Ronaldo specifically requested. The original trophy is still currently on show at the Portuguese star's personal museum in Madeira, where the star was born.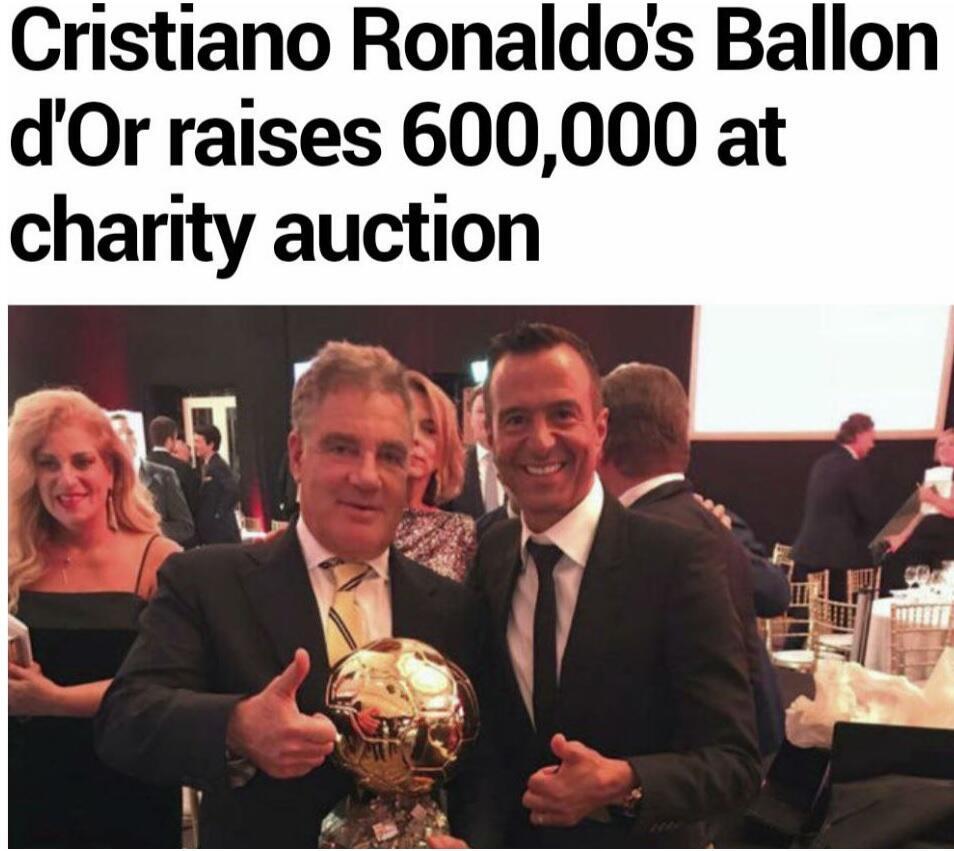 Typically, a player who had the honor of winning Ballon d'Or hands over the replica version to the soccer club they were playing for at the time of the win.
Auctions for Ballon d'Or's aren't the most common practice, however, another Real Madrid legend also sold his awards for a huge price.
Alfredo Di Stefano's trophies were sold in 2021, with his 1957 trophy fetching £60,800 ($73,730) and his 1959 one selling for £54,400 ($65,967). And the rare "Super Ballon d'Or," held only by Di Steanfo who won it in 1989, saw a winning bid of £187,500 ($227,370).