This weekend former first daughter Ivanka Trump and her family celebrated the bat mitzvah of her daughter, Arabella Kushner, in Miami Florida.
Trump shared a series on photos on her Instagram account Monday announcing the event, stating, "With an abundance of love and immense pride, Jared and I celebrated our daughter Arabella's Bat Mitzvah this past weekend… From her commitment to feeding hungry families through the Jewish Community Service Kosher Food Bank to supporting children with special needs through her work volunteering with the Friendship Circle and Whispering Manes, Arabella's giving heart and commitment to making a positive impact embodies the spirit of this special milestone."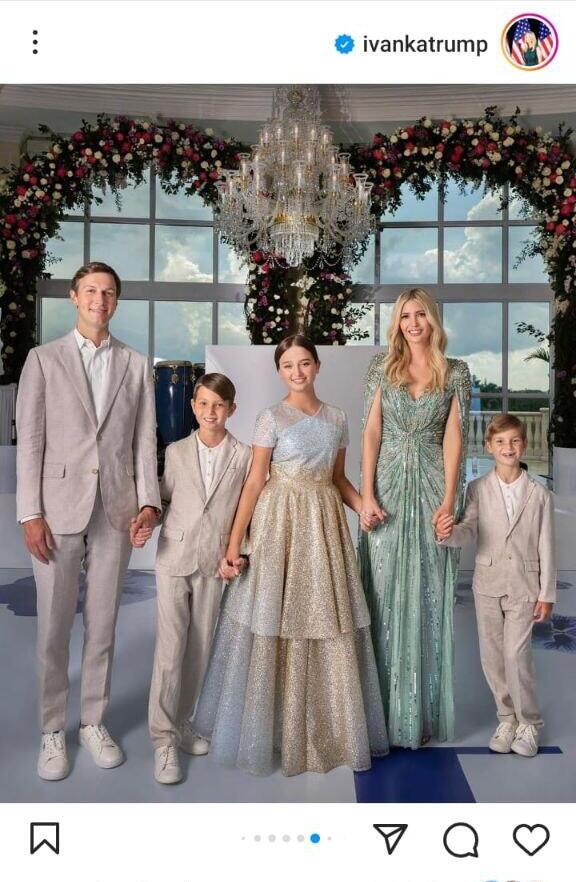 Noticeably absent from the photos was former President Donald Trump. However, other family members were present in the carousel of photos Ivanka Trump shared on her Instagram post including her husband, Jared Kushner, along with Ivanka's siblings Eric and Donald Jr. and half-sister Tiffany, their partners, and Donald Jr.'s ex-wife, Vanessa Trump. Only in Ivanka Trump's stories was it clear that President Trump had not only attended the event but also organized it.
The post concluded, "We couldn't be prouder of the extraordinary young woman she has become. Her kindness, creativity, humor, empathy and passion have filled our lives with so much joy and inspiration. May her Bat Mitzvah be the beginning of a beautiful and fulfilling chapter."