Israel's ambassador to Romania has starred in a stage play written by role a renowned late Israeli playwright.
David Saranga appeared before a full house along side Romanian actress Maya Morgenstern in an adaptation of Levin's Winter Funeral in Bucharest.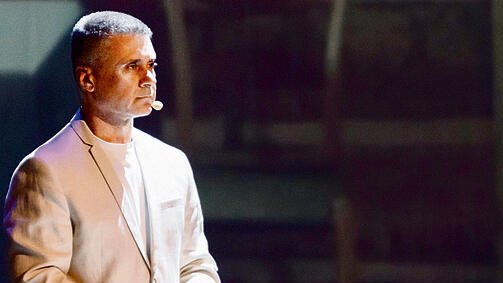 The ambassador was asked to join the Bucharest Jewish Theatre production in the role of the angel of death and recited his lines in costume and makeup in Romanian language in front of the crowd that appeared amused it.
Saranga and Morgenstern then read excerpts of the works of Amos Oz.
The casting came after the embassy Bucharest joined forces with the Jewish Theatre to promote Israeli literature to a Romanian audience.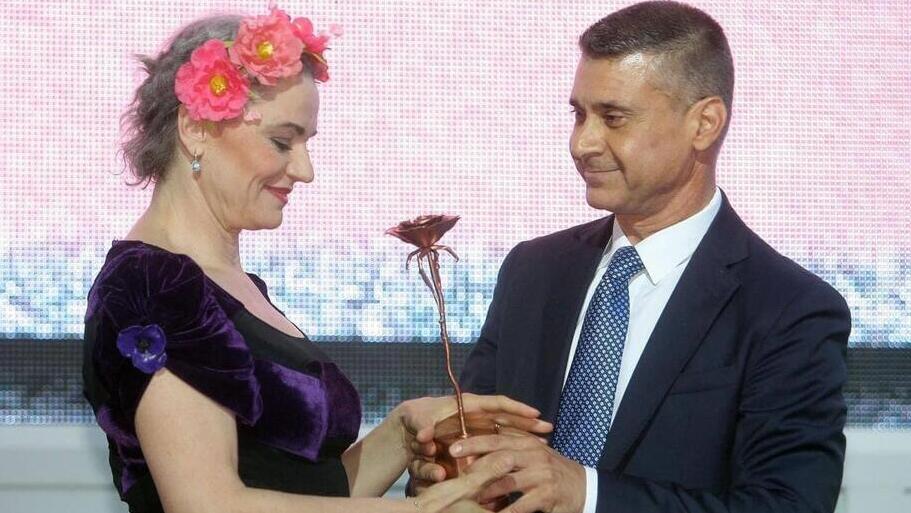 Morgenstern won international acclaim in 2004 when she played Maria in the controversial production of the Passion of Christ under the direction of Mel Gibson. She also appeared on stage in Israel.
Israel's national theatre Habima also toured Romania recently.
"Culture is the most efficient way to relay ideas," Saranga said. "One good theatre play can sometimes provoke thought more than interviews or articles can. After two years of the pandemic, we were able in recent months, to bring Israeli theatre and film and dance to Romanian audiences," he said.