Metalheads, mark your calendars! American rock giants Disturbed are returning to Israel for a single show in Tel Aviv in June, organizers said Monday.
The concert will be held on June 28 at Expo Tel Aviv, in what is set to be the band's first show in the Holy Land since 2019. Ticket prices will start at 354 NIS ($105) and are available to purchase from Monday.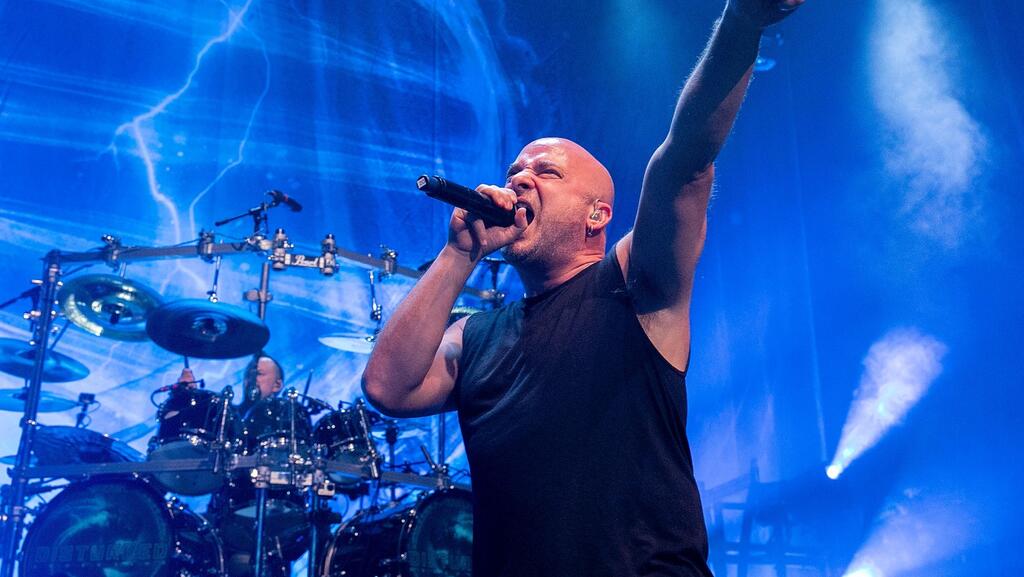 Originally formed in 1994 in Chicago under the name Brawl, already indicating their unique brand of rough-and-tumble kind of metal they planned on brandishing, they changed their name to Disturbed upon the arrival of
lead vocalist David Draiman
.
With eight studio albums under their belt, enjoying massive success and building a cult-like following among metalheads worldwide, their new album, Divisive, has been reviewed as "a brilliant album filled with passion, strength and depth" and "a blistering angry album, bringing to our avid ears ten tracks of visceral, unfiltered Disturbed."
Taking a hiatus in 2011, often fueling rumors of a possible split, the band nevertheless got back together in 2015 with the album Immortalized, which contained their interpretation of Sound of Silence, originally sung by folk rock duo Simon & Garfunkel. The melodic, epic tunes conveyed in Disturbed's rendition introduced them to an audience outside of traditional metal circles, and is considered to be one of the finest covers ever made.
Draiman himself is a descendant of Holocaust survivors, noted by the 2010 song Never Again. He speaks Hebrew and visits Israel on account of his family members that still reside here.
In a 2019 interview he gave to Ynet, Draiman spoke of his strong connection to Israel and his boyhood experience in a Yeshiva.
He also spoke of his grandfather's service in the Haganah, a Zionist paramilitary organization preceding the modern State of Israel, and his grandmother's cover shoot for Ynet's sister outlet Laisha as a "beautiful Yemeni woman holding an Uzi."