An 800 kilogram boulder displaying graffiti work by the mysterious England-based street artist Banksy has found its way to an art gallery in Tel Aviv after a zealous rescue mission from a vandalism attempt in Bethlehem.
Despite his global fame, Banksy's true identity remains unknown to the world. The famous artist is known for his creative and controversial work, most memorable of which is a series of "Girl with Balloon" stencil murals that was intentionally destructed and then sold in semi-shredded form for over 20 million dollars.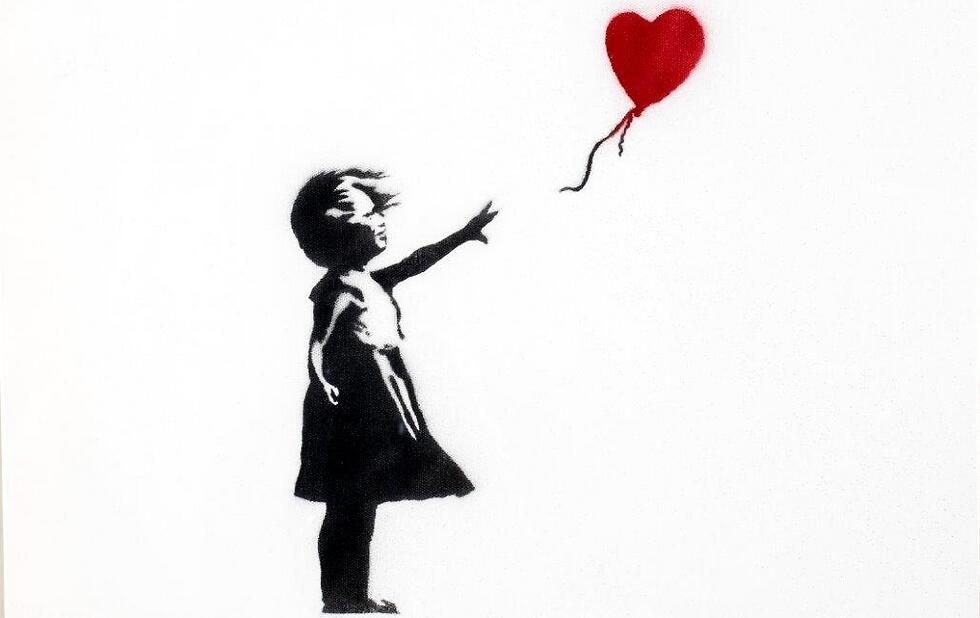 The graffiti master, who spreads social and political messages through his work, has repeatedly utilized an image of rats in his art.
The boulder that made its way to Tel Aviv also displays a rat, this time holding a slingshot in its hand. Some experts say this symbolizes David and Goliath, the biblical story with a moral is that size and strength aren't necessarily the determining factors in a battle between strong and weak opponents.
The piece was graffitied on the West Bank barrier wall during Banksy's visit to Bethlehem 15 years ago, as a sign of protest of the Israeli occupation of the Palestinian territories. The rat was sprayed painted onto an abandoned IDF guard post punctured with bullet holes.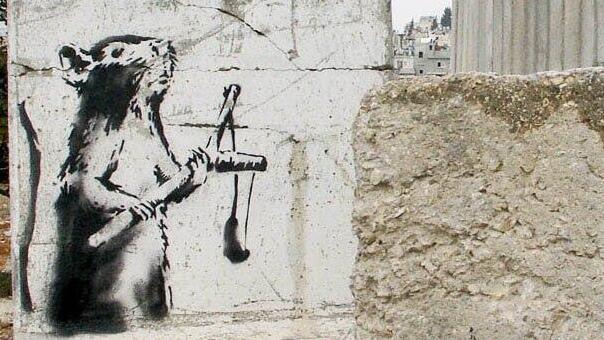 The boulder with the symbolic graffiti drawing was sawn off from the abandoned guard post by local residents and taken into Bethlehem, where it remained for a number of years.
Later, however, the spot on the stone where the art once stood was vandalized, and locals replaced it with graffiti reading "R.I.P. Banksy rat".
While its unknown exactly who damaged the stone, some predict that the local Christians had the most means to do so, given they feel their ownership of the city is threated by the local Muslim population.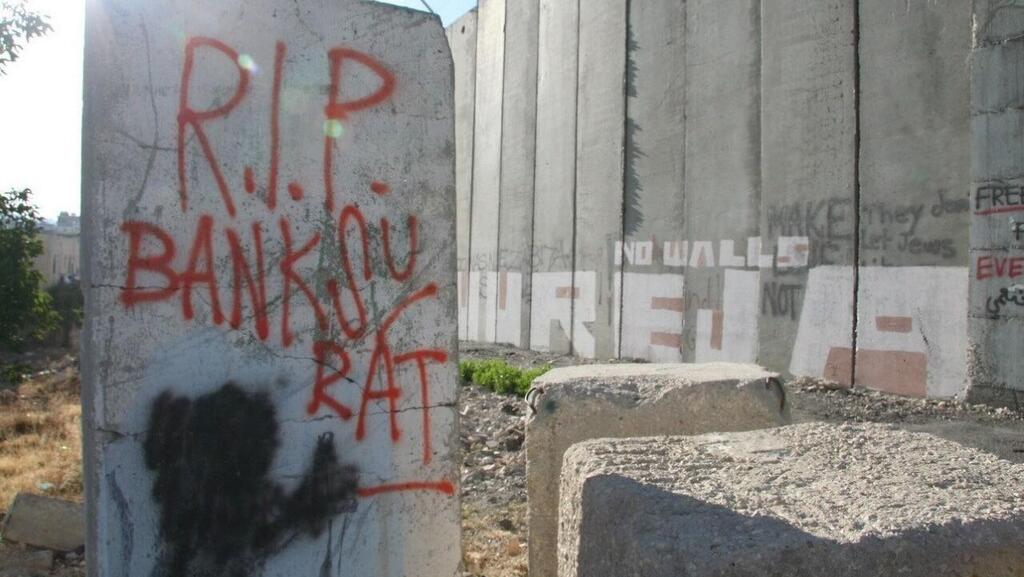 An international art merchant who asked to remain anonymous explained that Banksy unintentionally got caught in the middle of a residential conflict over the city, when his main goal was actually to create justice.
However, this provocation did not succeed at ruining the art piece. Banksy outsmarted the vandalizers in his utilization of turpentine spray paint, which meant the graffiti could be brought back to its original state after being thoroughly washed with water.
For years the boulder was kept in a building, which was recently set to be demolished. Upon understanding the situation, the art merchant said that a decision was made to cooperate with Bethlehem authorities in order to salvage the valuable art piece. A crane was used to pull out the heavy boulder, which was then transferred to a gallery in Tel Aviv.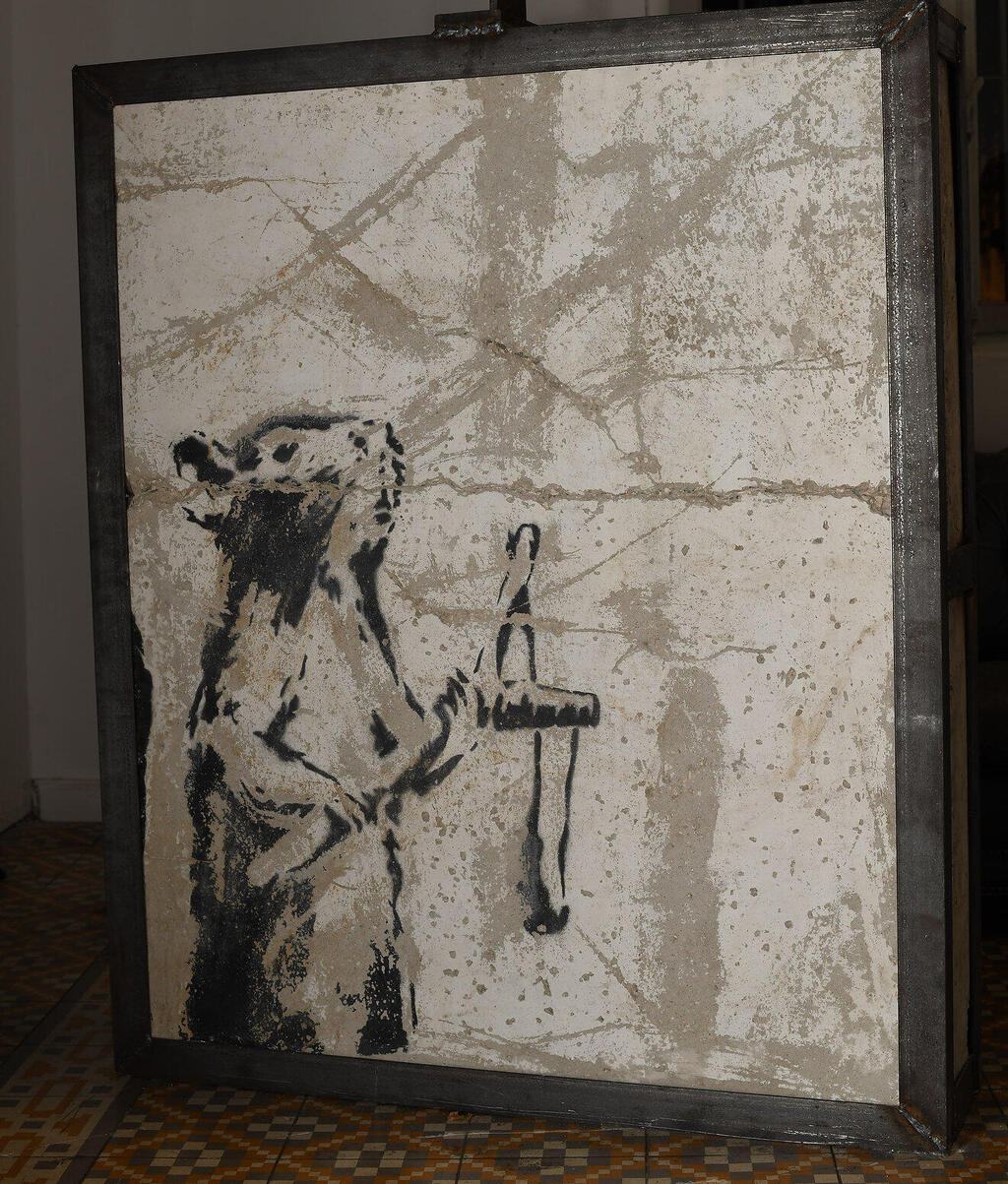 "As of now, the artwork is with us," said a source from the gallery. "As far as we know, we're the only ones in Israel who have a Banksy creation. Its worth is very high. We're still thinking about our next step. It is likely that we'll hold an exhibit along with our other creations, before it's sold."