Hollywood director Quentin Tarantino sat down with Howard Stern last week and for the first time opened up about the story of how he met his Israeli wife Daniella Pick.
"The woman you married, she had to be some spectacular woman who really gets you," Stern said.
"I was in Israel for the 'Inglorious Bastards' premiere in Tel Aviv, and I met her in a club," Tarantino reminisced.
"We danced all night long, we danced for three hours, I mean, I had to throw out my shirt away, when it was over because it was just stained right like a horse dying."
"Did you know she was the one that night?" Stern asked.
"I had never had that kind of evening before, and I had really good evenings, but not like that, she's a knockout. I mean she's a beauty, and her father is like the most famous pop singer in Israel, Svika Pick," Tarantino said. "So everyone knows who she is, she grew up in the spotlight she is like a princess, but we just let it drift away. I went on to live my life and she went to live hers."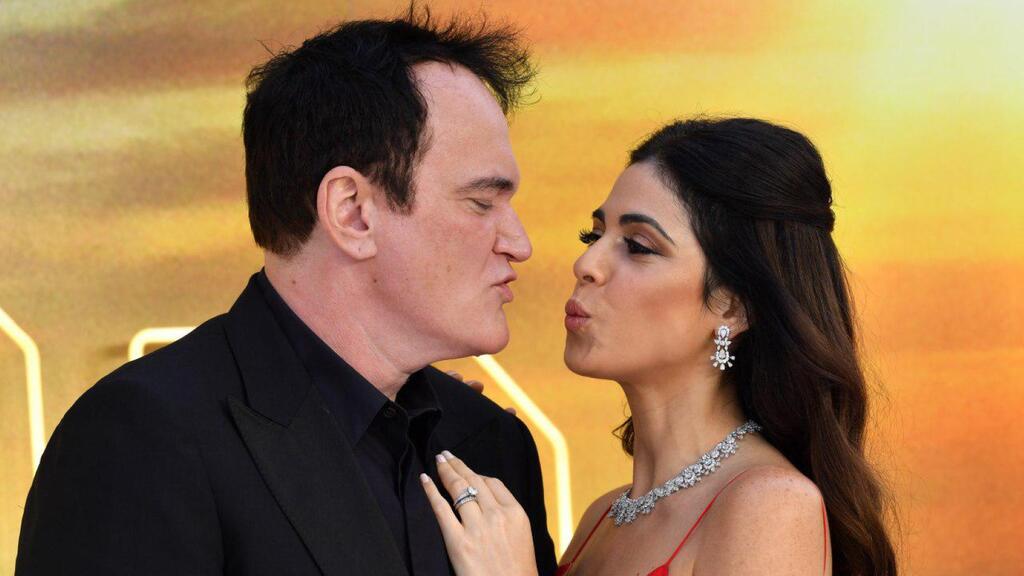 "How do you do that, when you meet someone that great, doesn't it drive you crazy that she might meet someone else and you'll lose her forever?" Stern questioned.
"Look, I might have been a scared little chicken, so then I end up going on a cruise that I was invited on, like six years later, and then I meet a woman on the cruise who's a family friend of the Picks," the Hollywood icon said.
"She goes, 'oh hey, I'm a good friend of Daniella,' and I go, oh, Daniella, she was so great as if she's dead," Tarantino said as he was laughing. "So I just say a bunch of nice things, figuring she will go back to Tel Aviv, and eventually bump into Daniella and tell her about bumping into me, that was the plan."
"Well, her friend went up into her room and called Daniella, and then she goes, 'so, I just got through talking to Daniella, and it turns out she just broke up with her boyfriend, so, when you are done with your cruise, give her a call.'"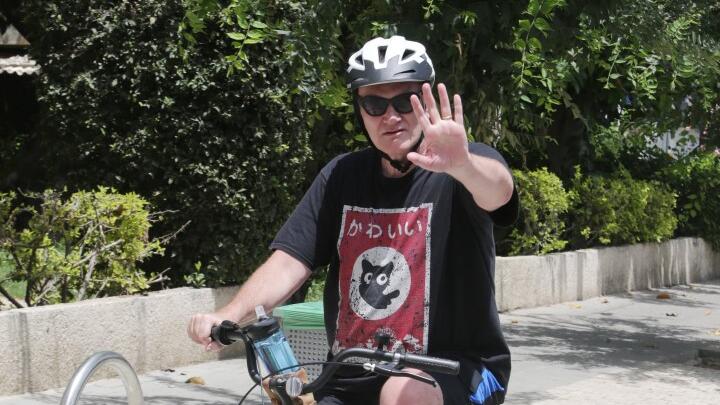 Tarantino continued, saying he called Pick and they had a really nice conversation, as she was happy to hear from him. The two talked on three different occasions, which was "very unusual" for Tarantino, and decided to get together.
"We decided to get together, and no promises, we don't know what's going to happen, but I'm intrigued enough and I would love to see you. We said, you shouldn't have to come to America, and I shouldn't come to Tel Aviv, so let's meet in Paris," Tarantino told Stern.
"I guess we kind of were gearing it to work out, meeting in the city of... you know, and we kind of wanted it to work out, so we both went to Paris and we have been together ever since."
Tarantino has two kids with Daniella, Leo who was born in February 2020, and a baby girl that was born on July 2, 2022, both at the Ichilov Hospital in Tel Aviv.