How much effort would you invest to obtain a rare sideboard, a scroll poster, or a mirror of Queen Elizabeth II? There are people who are willing to do anything and pay a lot of money to acquire vintage items for home decor. Or as the well-known saying goes – one person's trash is another's treasure.
In recent years, the vintage trend has been taking off - more and more people are collecting or seeking second-hand items and decorating their homes with objects that have historical value, whether due to nostalgia, environmental quality awareness or the desire to obtain an item with a fascinating story.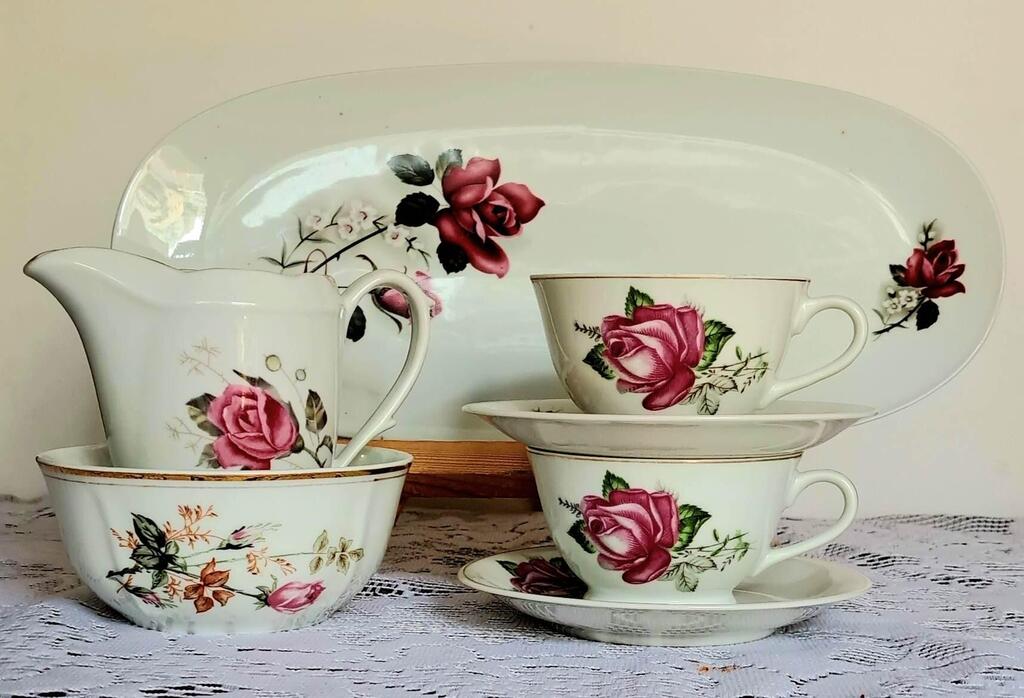 Those who assist these collectors and vintage enthusiasts are dubbed "vintage hunters" - owners of brick-and-mortar or online stores who go to antique and second-hand markets, warehouses, workshops, fairs and even private homes across Israel and the world, searching and collecting household items, furniture, artworks and accessories that are at least 30 years old, and then sell them onward
We spoke to several vintage hunters, exploring their expertise, and checked with them about the most challenging items they've had to obtain and sell, and which items they simply couldn't part with and kept for themselves.
Shmontzes is a vintage shop in Modi'in, established by Chaya Goldman, where she offers a variety of items – British porcelain utensils, old telephones, collector's items, vintage clothing and more. "Shmontzes is actually a sweet Yiddish word intended to define small bric-a-brac of little importance," says Goldman.
"I started the business in 2017 when my entire life revolved around matters of nostalgia. I had various collections like envelopes, stamps, coins and erasers. At some point in my life, the desire to start a business ignited within me, and I didn't hesitate for a moment. I decided to engage in my most genuine passion - vintage in all its forms."
How do you acquire vintage items?
"I obtain most of the items in markets in the country and abroad. I really love collecting various items that I know will suit the taste of the customers."
What was the hardest item for you to acquire
"There are rare items, for example, the figurines of [the iconic Israeli cartoon character] Srulik - a ceramic item from the Lapid factory that we really wanted and acquired with much patience."
What is considered the most sought-after and hard-to-find item in the field?
"If you're a collector like me of old Israeli ceramics, then the item you're longing for would be a Srulik figurine. It's a statue in the form of an Israeli pioneer with a kova tembel (a type of hat) and IDF sandals. He is the ultimate Israeli character."
What item could you not part with and kept for yourself?
"There were items I thought to sell and ultimately decided to keep, like pieces from French Arcopal - white and durable glassware that I thought I would sell, but in the end, everything stayed with me and I started a new collection."
To what extent are vintage items popular today? What makes people collect them?
"The vintage field gained a new sensibility due to the coronavirus. People stayed home, began to explore attics, and took an interest in items owned by parents or grandparents. I have several young customers who like to mix old with new and are involved in everything related to recycling - reuse and recycling."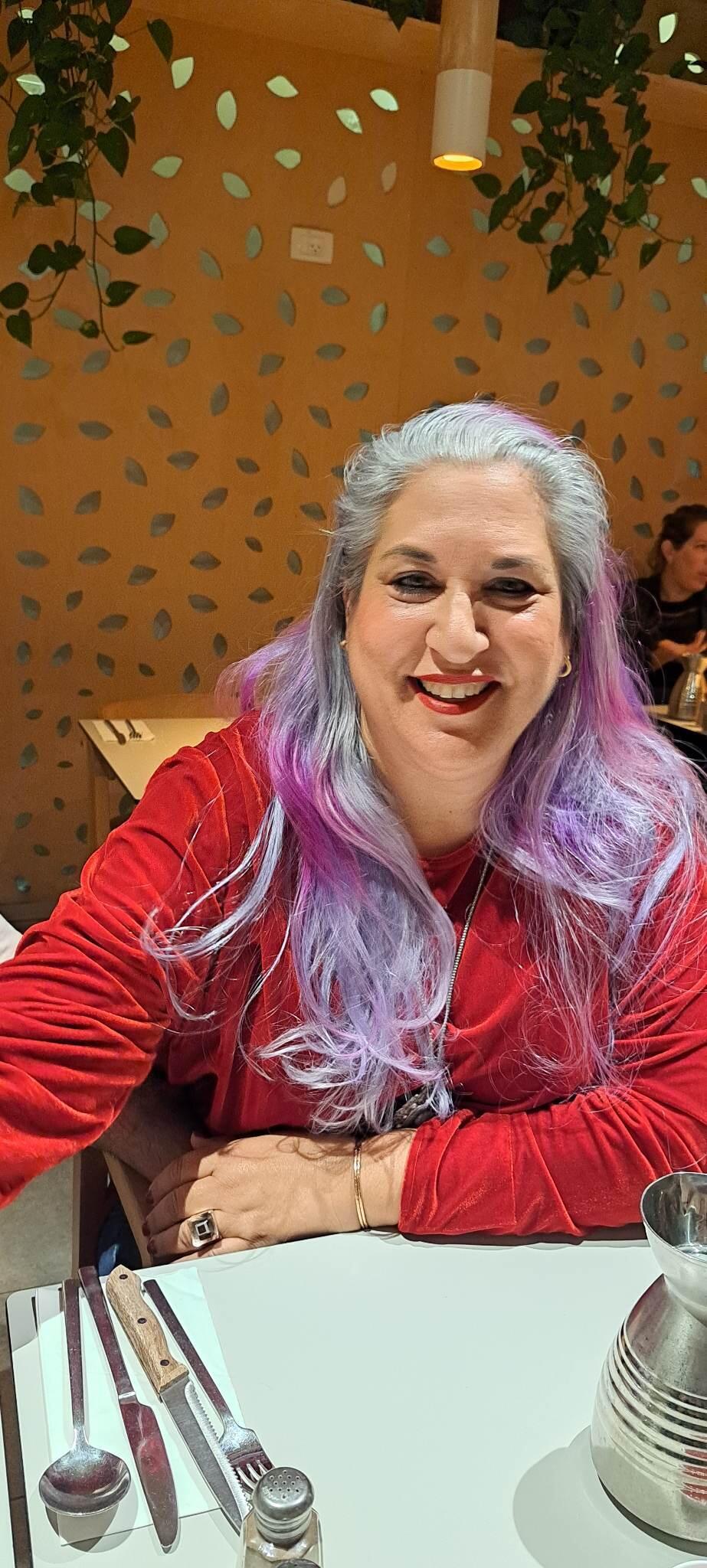 What is the most expensive item you sold?
"Among the expensive items I sold was a very old plow that was purchased by a collector of old tools" (Goldman declined to specify the sale amount).
Do you have a story about a special item you managed to obtain?
"Not long ago, I purchased a plaque from the Gopher Company. I won it in an auction. I paid a reasonable price because there was minor damage, but when it's Gopher, you can tolerate a small break."
Hani Bohadana, commonly known by everyone as Hani Bon Bon, has been the owner of Bon Bon Antiques in the flea market in Haifa for 25 years, offering vintage items, and is overall a colorful character known in the market and its surroundings.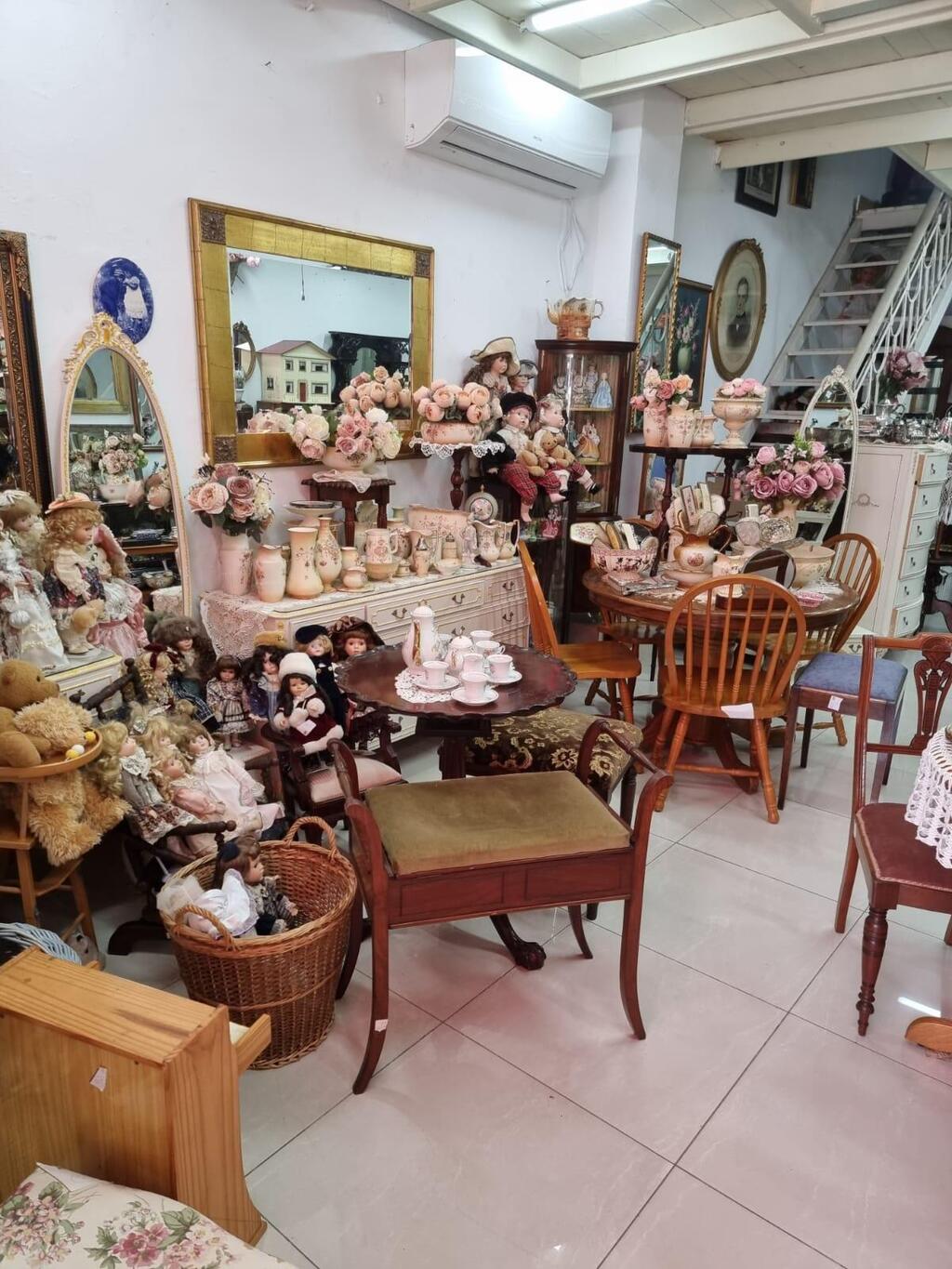 "I've been drawn to antiques since childhood. I loved wearing second-hand clothes, and my mother and grandmother, of blessed memory, always told me that when I grow up, I will surely have an antique store," says Bohadana.
In the store, she offers vintage items from Europe, such as indoor and outdoor furniture, household items, dolls, decorative items, clothes, sculptures, embroidered and lace textile products, and more.
How do you obtain vintage items?
"My husband and I fly every two months to markets in England, Belgium, and France, where we hunt for items. We also have employees who go to clear out apartments abroad and collect furniture and porcelain items for us, which we put into containers and send to [Israel]."
What item was the hardest for you to obtain?
"Any item I want - I get."
What is considered the most sought-after and hard-to-get item in the field?
"It really varies according to the personal taste of the customers."
Which item could you not part with and kept for yourself?
"Usually, when I purchase items, I ask myself whether they would fit into my home. I only hunt for beautiful and special items that I love. I have dolls from the 1920s that I've kept for myself, as well as antique curtains and rugs that I won't part with."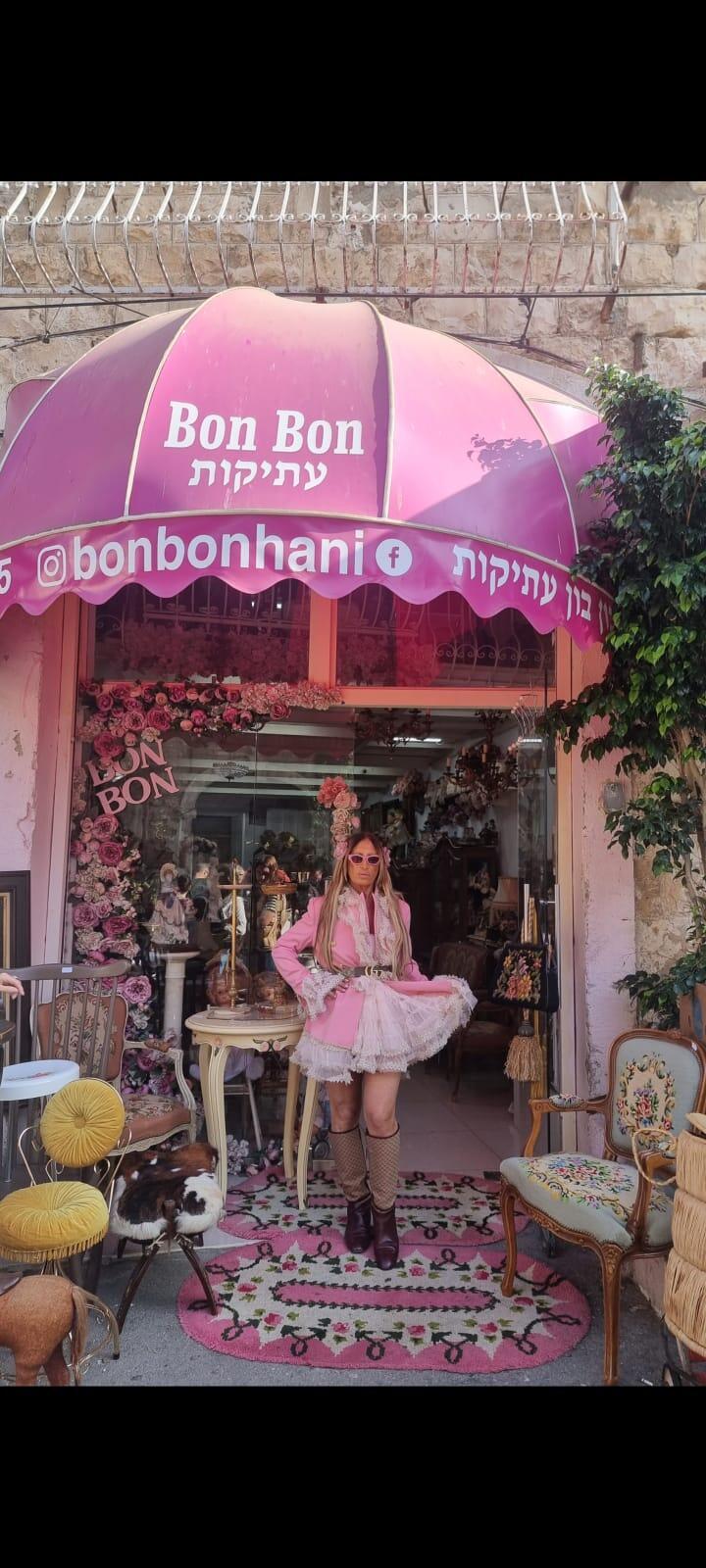 How popular are vintage items today?
"Today, the trend is to mix modern items with antique ones. The combination of old and new creates the home's showpiece."
What is the most expensive item you've sold?
"The most expensive items were made of silver and gold."
Do you have a story about a special item that you managed to acquire?
"Once I sold a mirror to someone, and only after the fact did I discover that it was a very rare item that was likely owned by Queen Elizabeth."
Tzvia Laor and Iris Arkin met in the 1980s when they were flight attendants for El Al. Eventually, they lost touch and reconnected in 2006 after Tzvia returned to Israel from the United States, where she lived for several years with her family.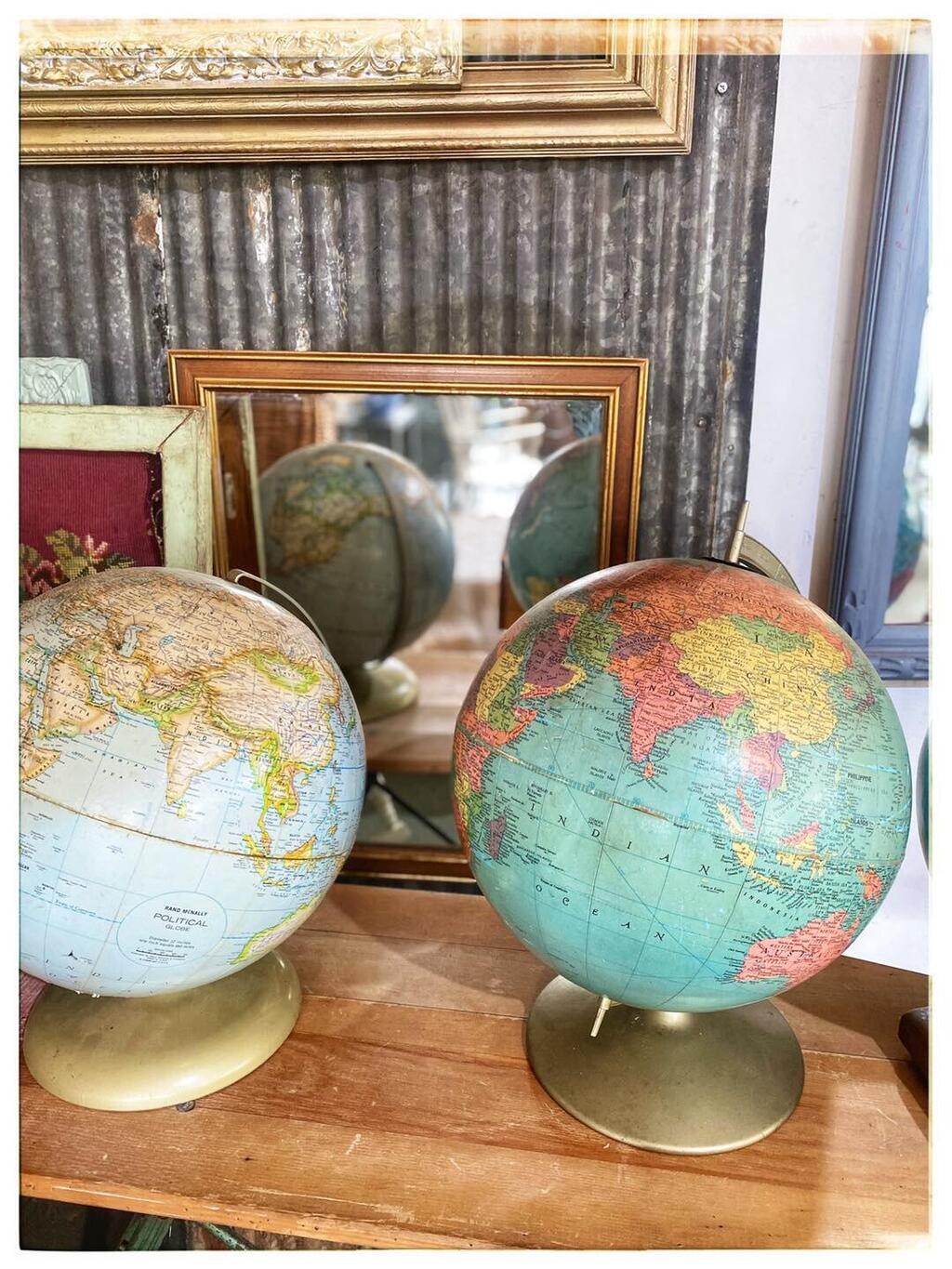 "While living in Cleveland, Ohio, I developed a hobby, not to say an obsession, with everything old and American vintage. I traveled to every flea market in the area and every garage sale and got hooked. When Iris and I met again, the idea came up to open a store together and import vintage items from the U.S. ourselves," Laor says, discussing the decision to engage in vintage.
In 2006, the shop Backyard opened in Pardes Hanna, where the two offer vintage items they import from Uncle Sam's land, with an emphasis on country-style items - simple, sometimes rustic, and occasionally self-made objects and furniture. The shop sells indoor and outdoor furniture, household items, old toys, and lighting fixtures.
How do you acquire vintage items?
"The Americana industry - American vintage - is large and developed. We travel to the United States twice a year, mainly to Ohio, Massachusetts, and Pennsylvania, and buy from dozens of dealers engaged in collecting and selling. Additionally, we also stroll through markets and Estate Sales where an entire home's contents are sold. Americans are known for not hastily getting rid of or throwing things away - and thus treasures accumulate in basements, and when the time comes, we enjoy them. We travel with a huge van through towns across the countryside, fill it, go to a warehouse, unload, pack, and eventually ship to Israel. And so, it goes on for 10 days each trip."
What was the hardest item for you to get?
"The hardest items to get are cabinets or dressers with many drawers. They are highly sought after and therefore very expensive. Once we managed to get such a cabinet at a price we could afford."
Which item could you not part with and kept for yourselves?
"Often, we take items from the shop for ourselves. We simply cannot resist."
What is the most expensive item you've sold?
"An open-cell cabinet of the 'Tambour' type from the late 19th century. It was huge and covered an entire wall!" (Laor and Arkin declined to specify the exact price of the item).
How popular are vintage items today? What drives people to collect them?
"Vintage as a design style is incredibly popular today. However, we strongly believe that not the entire home should be decorated in this style, but rather, pieces from it should be integrated alongside items in other styles - even in a super modern design. This combination brings a soul to the space. In our opinion, this is the reason people connect so much with it - the warmth it exudes, and also the fact that there is a story behind every item."
Do you have a special story about a particular item you managed to obtain?
"Thanks to the fact that we wander in areas outside the cities, we meet particularly interesting people, such as members of the Amish community, who do not use electricity and still travel by carriages. They are also known as skilled carpenters who still work with gas-powered tools! They sell old furniture and household items. One of the touching stories is that once we bought a dresser and found inside it letters from 1942 of an American soldier who fought in France. He wrote to his beloved, who waited for him in Cleveland, emotional and loving letters, in which he told her what he was going through and his longing for her."
A glossary for vintage enthusiasts
Scandinavian Furniture
– Scandinavian or Nordic furniture is based on designs originating from Scandinavia (primarily Denmark, Norway, and Sweden). This furniture is characterized by functionality and minimalism, utilizing available and local natural materials. The style emerged as a comfortable, durable, and economically accessible solution for the middle class following World War II.
Space Age
– Space Age design was a design trend that dominated the 1960s and 1970s during the race to the moon and space. Furniture in the Space Age style is designed with a futuristic line, inspired by elements from space with soft curves, rounded lines, inflated and twisted shapes, and the use of plastic, fiberglass, and other plastic materials.
Bauhaus
– An architectural style also known as the International Style, a sub-style of the Bauhaus, was born in 1919 with the establishment of the Bauhaus school in the city of Dessau, Germany. This style, which developed following the economic hardships that Germany faced after World War I, is simple and functional. It is devoid of unnecessary decorations and characterized by clean, straight, or circular lines, with horizontal windows, white and smooth buildings, and construction that combines glass and metal. Over time, the style evolved not only into building forms but also into interior design, home furnishing, graphic design, and more.
Brazilian design style
- A design style characterized by intensity, the use of raw concrete, a bold color palette, monumental spaces and heights with a blurring of interior and exterior, extensive use of local wood (sometimes recycled), rugged and even wild items, and abundant vegetation. Although the Brazilian trend dominated from the 1950s to the 1970s, furniture inspired by this style remains relevant and beloved to this day.
Vintage
- Vintage is a term that describes an item created from the 1920s to the 1980s that has distinct features of the period in which it was created. Vintage items have historical value and are considered quality because they were designed before mass and cheap production.
Retro
- Retro items are new items created inspired by the fashion of previous decades and imitate vintage items. Retro items do not have historical value.
Special thanks to Tomer Fuchs, guide of the Haifa Magic Tour, for assisting in preparing the article.