Among the crew of soccer superstars who landed in Israel over the weekend for a special match, was Spanish legend Sergio Ramos who was on a mission to meet an orphaned Israeli boy named after the player.
The soccer celebs, including Lionel Messi and Neymar, from Ligue 1 club Paris Saint-Germain are in Israel for the 2022 Trophée des Champions, set to take place at Tel Aviv's Bloomfield Stadium on Sunday.
Five-year-old Ramos Setawi, whose police officer father Hail Setawi was killed in a terrorist attack on Temple Mount in 2017, is apparently named after the soccer star.
The boy's late father was a huge fan of Ramos, and named his son after the player only two weeks prior to his tragic death.
This is the second time the boy has met Ramos, and it is unlikely he remembers his first encounter with the star since he he was only three months old at the time.
Upon upon hearing of PSG's player upcoming visit to Israel, Setawi made the soccer star a video asking to meet with him again.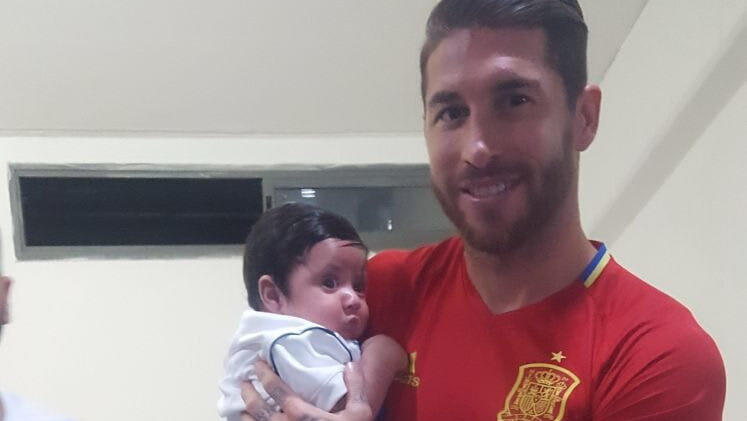 "I really love you and hope that you'll be able to grant my wish and meet with me again," said the boy to the camera.
The video attracted attention and many began helping the young boy fulfill his wish.
On Saturday afternoon, Ramos Setawi arrived at the Hilton Hotel in Tel Aviv along with his uncle Husam Setawi (Hail's brother), where Sergio Ramos greeted him with a big hug.
"His hug was the most fun moment of the meeting," says young Ramos, "He also asked me if I play soccer and which position."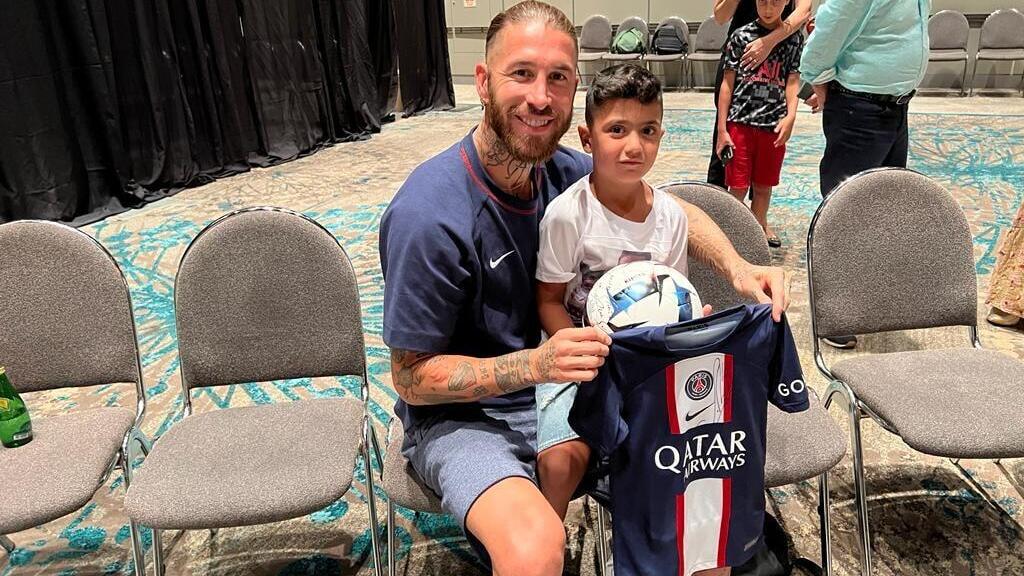 His uncle Husam also shared the excitement. "We were told on Friday at midnight that the meeting is happening. Ramos was already sleeping, but it was the first message he received when waking up. He was very excited. We talked about it a lot, planned out that moment and it was amazing.
"I believe that things don't happen without meaning. His dad deserved this meeting, it's everything for him. I can't even explain how much his father loved Ramos, and the fact that his son met him - its very touching for us."
Sergio Ramos himself even shared photos from the meeting with his 52 million followers on Instagram, followed by a caption reading "I'm happy to meet again."
The two went on to a Paris Saint-Germain practice game after the meeting.