A building in Bat Yam, a southern suburbs of Tel Aviv, was named the "ugliest building in the world" on the social network Reddit.
The question of the high cost of housing in Israel has been in the news for several months. However it was an unusual piece of news that sparked debate in the real estate sector over the weekend.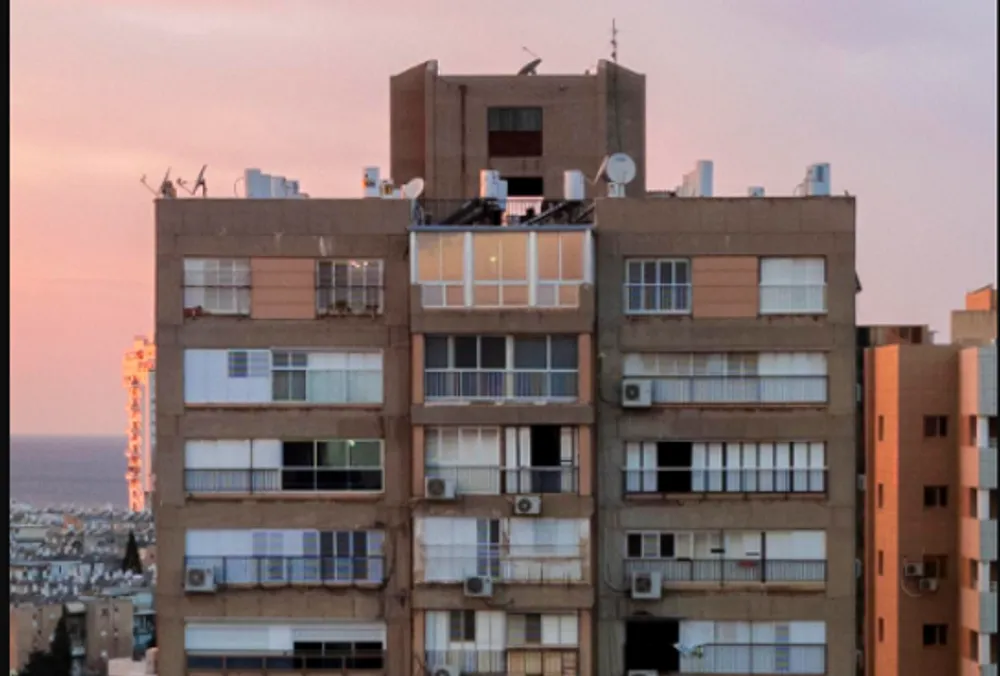 This 12-storey residential building was built in the 1970s, and overlooks a large shopping complex located on the lower floors which includes, among other things, an event hall, shops and parking.
It was filmed by a drone and published by a user on Reddit, where it secured the first place in the ranking, scoring higher than a Soviet building in Sofia in Bulgaria, slums in Manila in the Philippines or Cape Town in South Africa.
It is obviously the combination of the size and the state of neglect that earned the building this inglorious title. It is a construction typical of those built between the 1950s and the 1980s in Israel. A lot of massive buildings with an austere appearance and without balconies were constructed during this period. Complete with outdated blinds, rusty bars, air conditioner motors protruding outside the building, and a roof with satellite dishes and solar panels sticking out.
Many Internet users have noted a similarity between the Bat Yam building and the style of Soviet residential blocks in the countries of the former USSR. Israeli users tried to defend the building and the Israeli building style in general, and claimed that it had been treated unfairly and that there were worse houses out there.
Others pointed out that an apartment in this building must have cost millions due to Bat Yam's proximity to Tel Aviv, which is one of the most expensive cities in the world.
Reprinted with permission from
i24NEWS
.