Paris Fashion Week is nearing its end, but as with every year, it wouldn't be complete without L'Oréal Paris's fashion show - and boy, was the wait worth it.
On Sunday, the French beauty brand showcased the Walk Your Worth collection, a celebration of women's empowerment. While many international stars graced the runway, all eyes were on 78-year-old Helen Mirren, star of the film Golda, who, to put it mildly, stole the show.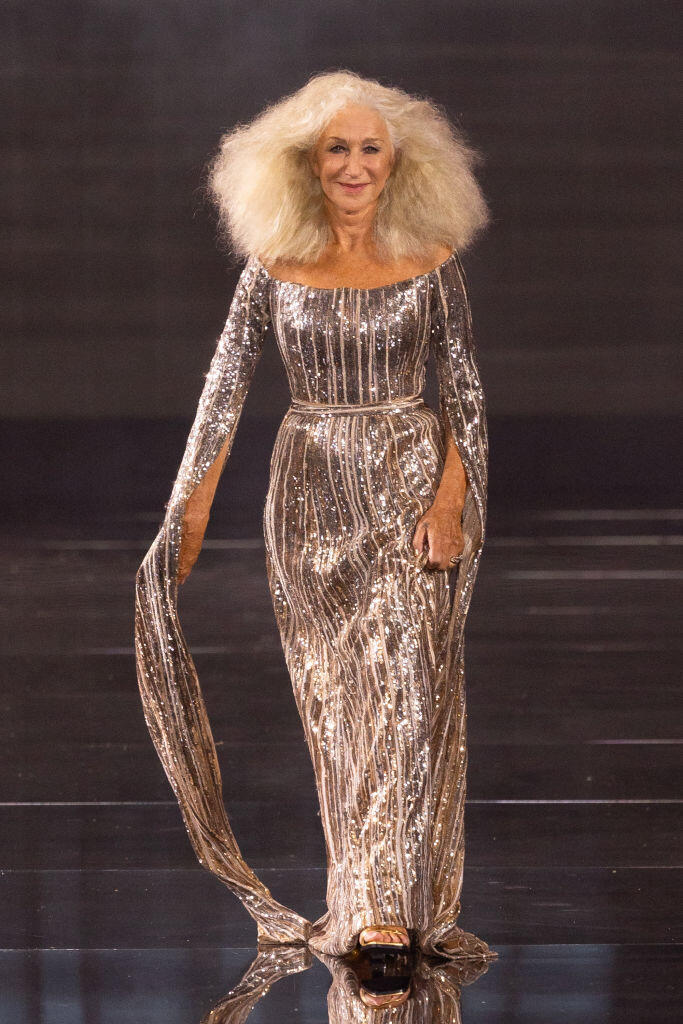 Numerous renowned models and actresses, including Andie MacDowell, Kendall Jenner, Viola Davis, Eva Longoria and even 1994's Miss World, Indian actress and model Aishwarya Rai, gathered in the French capital and strutted down the runway to the cheers of an enthusiastic crowd.
Mirren took to the runway in a silver dress that highlighted her physique, later joined by 25-year-old actress Elle Fanning, who wore a golden dress. Following them was MacDowell, dressed in a black PVC coat with matching high-waisted trousers, turning the modeling runway into the coolest spot in town.