Emanuel Sharp, who plays guard on the University of Houston's No. 1 ranked basketball team, fondly recalls the day he first held a basketball, owing much to his father
Derrick
, a former Maccabi Tel Aviv B.C. captain and one of the club's most iconic players.
Moments after his last championship wearing Maccabi's yellow jersey in 2011, he brought little Emanuel centerstage with him, next to the podium. "This picture ended up being in the newspaper the next day," Sharp Jr. recalled. "Dad and I next to the trophy. I was thrilled, I felt like something clicked."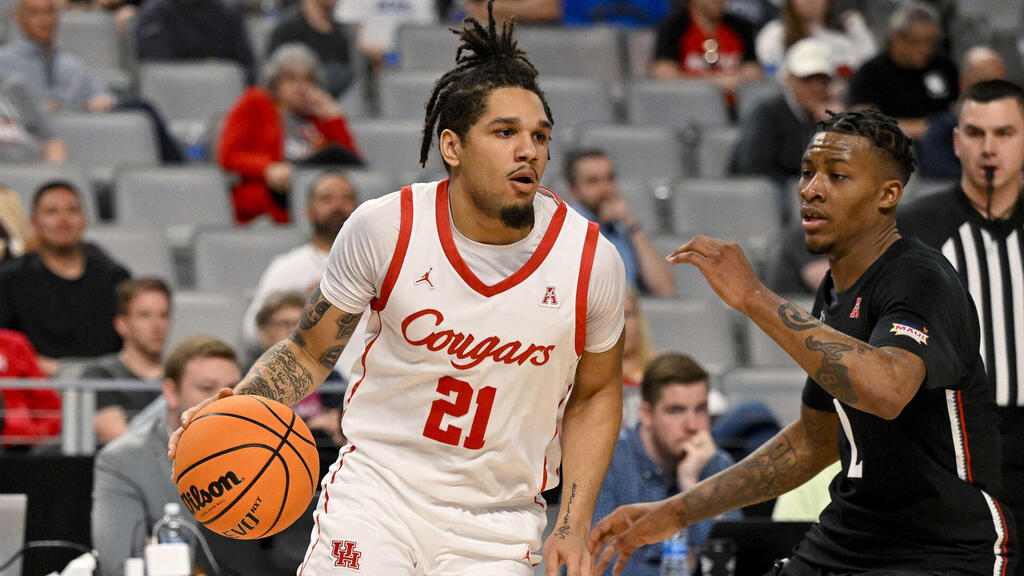 Over a decade later, Emanuel is his family's pride and joy. At 18, with no shortage of accolades from scouts, the young guard is considered one of the standout players in the top-ranked Midwest area in the United States, meeting Miami in a game for the last eighth place in the National Collegiate Athletic Association (NCAA) tournament on a Friday night.
Sharp, standing at 1.93 centimeters (6'4") has many friends who say he plays very similarly to his father.
Derrick thinks otherwise: "I wish they could swap our souls, and I'd play like him," he said in a recent interview in the U.S. "I was played like two centers in one player's body. I wasn't as tall as Emanuel nor had the ball-handling skills he has. I always tell him that he's the one who inspires me."
One thing is certain, Emanuel didn't witness his father's greatest career moment: the spectacular triple shot at the buzzer in the 2004 game between Maccabi Tel Aviv and Kauno Žalgiris, which forced overtime on the way to an amazing victory, and winning the EuroLeague championship.
Emanuel was born in Israel exactly one month and a day before the game. "I can really say that I've grown up my whole life with a basketball in hand," Emanuel laughs. "That's really all I know. Because as a kid, you always want to be like your parents.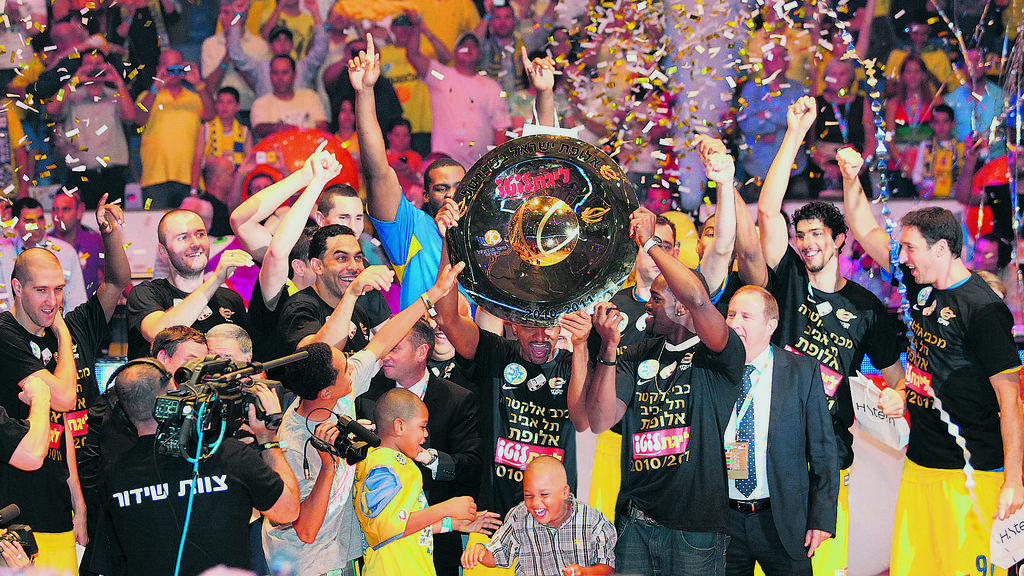 Israeli basketball fans have known for several years about Emanuel, who previously played for the Cadet's National Team. Since then, he has excelled in high school at Lake in Florida (where his father coached) and later made ESPN's list of the top 100 players in his class.
Until August 2013, Sharp and his son played in Herzliya, where he began to learn the fundamentals of basketball. But then they moved to Orlando with their family, including his older brother DJ (now 26, and playing for Maccabi Haifa).
The relocation didn't prevent Emanuel from representing the Cadets in the summer of 2019, where he scored amazing numbers in the European Championship Group A with 25 points and 6 rebounds.
Since then, Emanuel didn't play for another season due to a fibula injury, causing him to miss out on the last playoff season of his high school.
Prior to the European Championship in the summer, Israel's national team is already counting on Sharp's support, and has had talks with the player and his father, who expressed their consent to joining, and is expected to land in Israel in May to join training.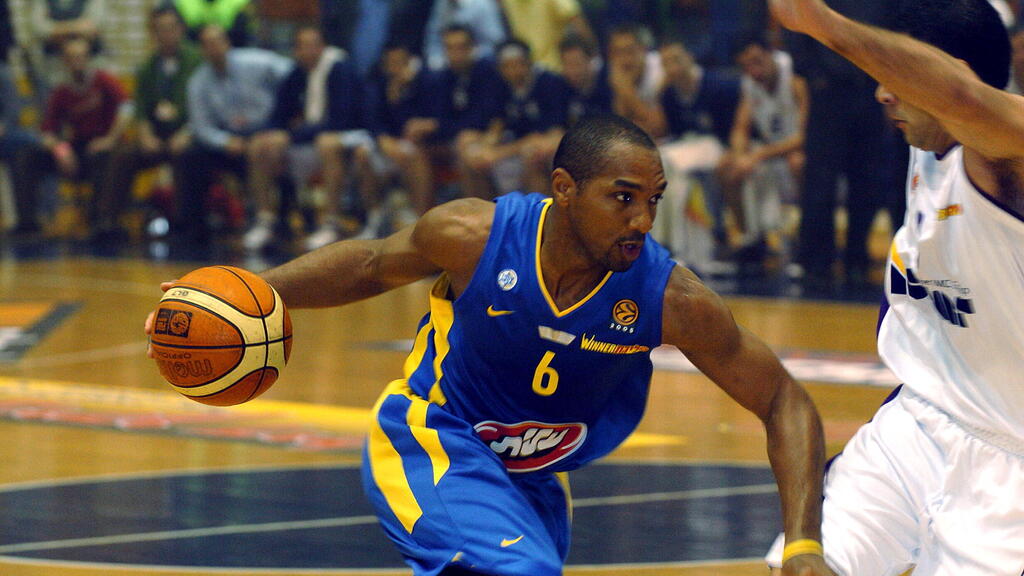 Following his injury, Emanuel decided to end his studies early and underwent treatments for almost a year. In addition, he also began a nutritional and sports program with special training that helped him lose about 12 kilograms (25 pounds).
Sharp later received offers to play from 14 colleges, but in the end, he chose Houston last summer, the college that produced names like Clyde Drexler, Hakeem Olajuwon, and Elvin Hayes and will host 2023's Final Four NCAA tournament.
"Emanuel is a very talented player, he was marked as a player with a very bright future since he was in high school," Elad Hasin, coach of Israel's national team, said. "He had an injury that slightly delayed his development and breakthrough, but now that's behind him, and he's having a very good season."
"He can reach the top," Derrick added. "I tell him every day, 'don't let anyone tell you where you can go, believe and trust in yourself.'"
In theory, Sharp has already committed to play another season in Houston, and he'll be able to play in college for at least three more seasons. If he demonstrates improved abilities in the next season and more scouts pay attention to him, he could hit the NBA draft before his high school career is done.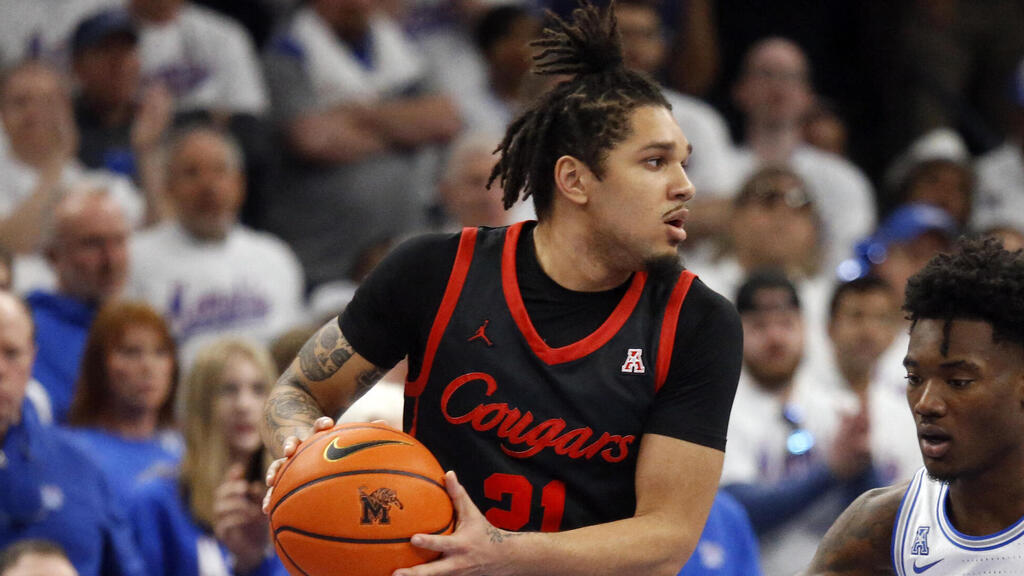 Hasin added that: "He has a scorer's mentality, similar to Derrick, but he moves more towards the number 2 position. He is definitely a talent that can serve the Israeli national teams for many years, and therefore, it is important for everyone, including Emmanuel himself, that he arrived this summer."
Derrick agreed with Hassan: "Emmanuel is full of confidence, he believes in himself, and is very physical, he has a high basketball IQ, and a killer instinct. He made a significant change in his physical fitness, lost weight, and you could say he's in the best shape of his life and also plays for the best college.
"When he was younger, they always said what a good player he could be and how talented he is, but needed to work on his body. I wouldn't say it's that important because many kids mature physically later, and that's exactly what happened."
Houston assistant coach Quannas White, remembers Derrick's playing well." Derrick was an exceptional player," he said, adding that, "having a father who played professionally - and succeeded greatly - is why Emmanuel is who he is. Now, when he's introduced into our program, and into college teams, and the development we pursue, the sky's the limit."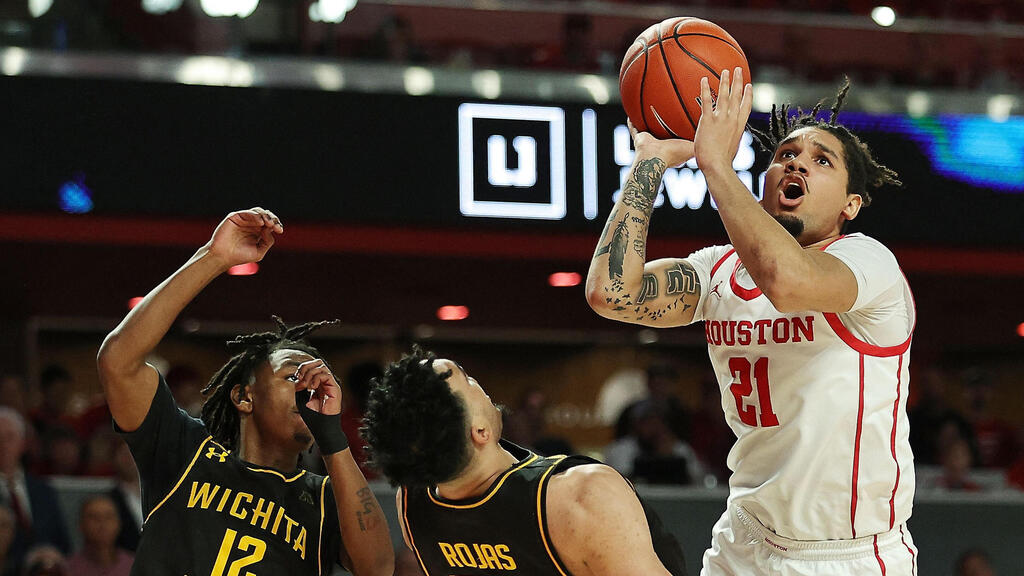 For now, everyone dreams that one day Sharp will play in the NBA, but it's also possible Emanuel will want to join a team in the Holy Land and follow in his father's footsteps.
"I feel like everyone should have the opportunity to travel abroad and see how it is," Emanuel said. "It helps you as a player and as a person to be able to adapt to different types of players."
Meanwhile, Sharp Jr. is focused on the U.S.'s hectic college tournaments, where Houston is again a title favorite, hoping to break a 40-year dry spell. "The current team is very similar to the one who won," joked Derrick said. "I hope history repeats itself, and that this time Houston will win."