Despite his relatively young age, actor Michael Aloni, 39, has already made quite a name for himself in show business. His breakthrough came in 2005 as a regular on hit teen TV drama HaShminiya (The Eight), but many acting roles followed, including a starring role in Israeli drama Shtisel, which was later carried by Netflix, and When Heroes Fly.
His foray into the American scene came in 2021 when he guest starred as Poli in the miniseries Scenes from a Marriage. Now he plays Gabriel in the multi-generational drama The Beauty Queen of Jerusalem.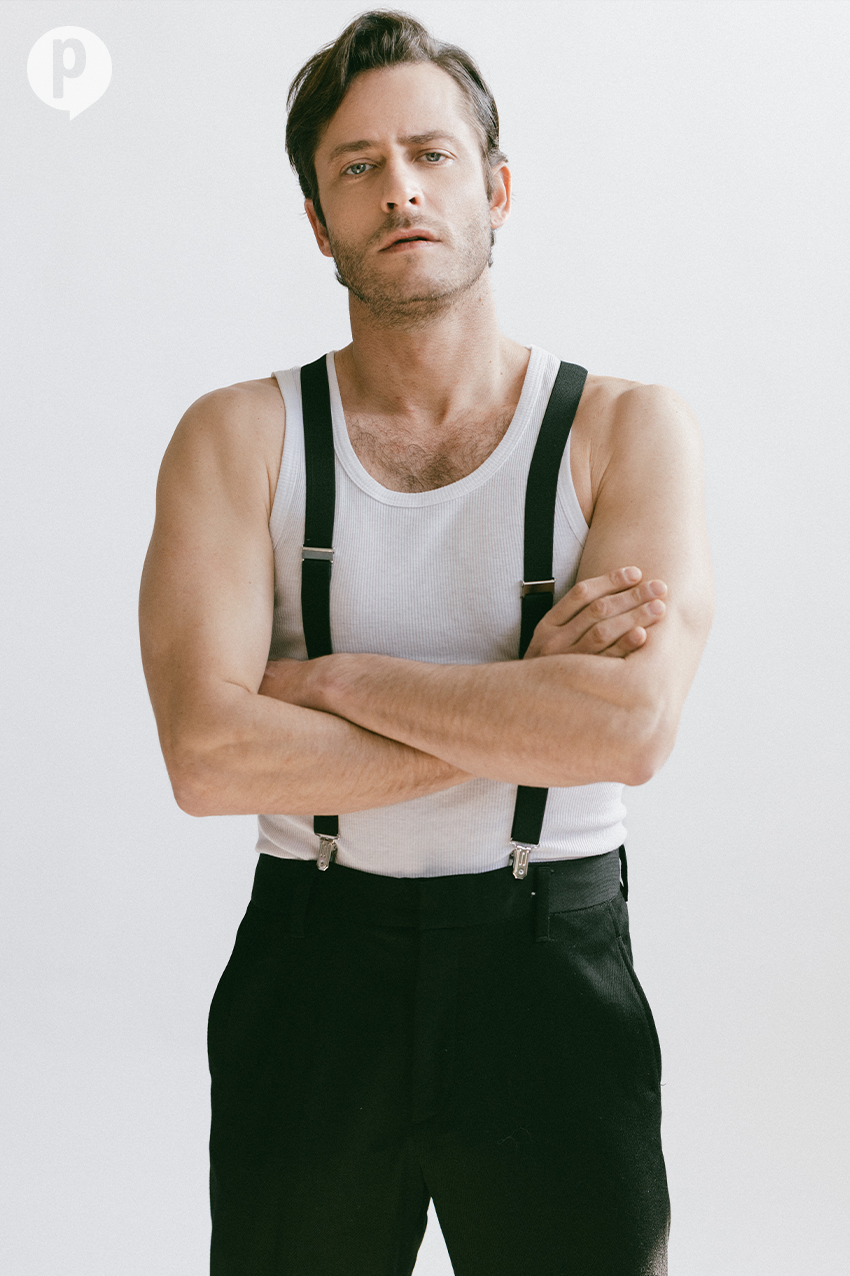 Unfortunately for him, his love for acting did not come with much fondness for giving interviews.
Do you have any apprehensions when giving interviews?
"I grant interviews about content and the experience I've had making it. In the U.S., that's what they talk about in interviews, but in Israel, there's a tendency to veer to tabloid stuff. Some people love talking about themselves. Me? Not so much."
That's understandable, but fans do want to hear about your private life.
"Call me old fashioned, but I think the less you know about an actor, the more interesting his work becomes. I get that fans want to know things about me, but I prefer to keep it private."
With all your time in the industry, you should be used to it by now.
"True, but I still feel more comfortable speaking about what I create rather than who I am."
His first show, HaShminiya, was a smash hit among Israeli teens and children and made him a household name. While later pursuing many other acting endeavors, he also published a collection of four novellas and two short stories titled Ahava Biymey Shapa'at (Love in the Time of Influenza — a play on the title of Gabriel García Márquez's classic novel Love in the Time of Cholera).
You've been on screen for almost 20 years, but it appears people still clamor about your role in HaShminiya.
"Perhaps, but that was a long time ago. A different generation altogether."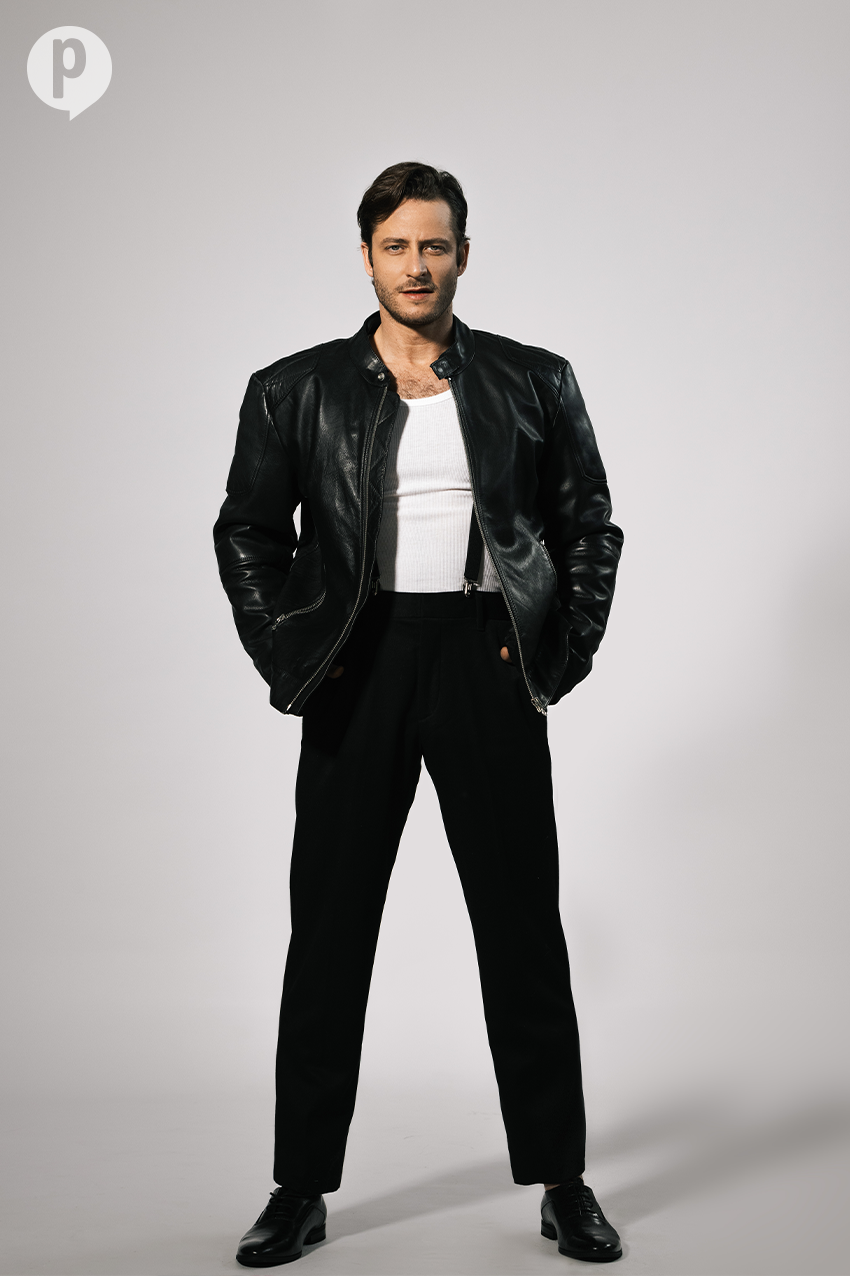 Do you still feel that admiration?
"All the way from the 12-year-olds who still watch reruns of HaShminiya to the grandmothers that relish hearing Yiddish spoken on Shtisel. It crosses generations and that's great."
Fans dream of a HaShminiya reunion.
"I've heard some TikTok chatter about that, but I don't know how comfortable I'd feel revisiting that."
I see other people from the show who hang out, doing small reunions here and there. You not so much.
"Just because something pops up on a social media story doesn't necessarily mean it's happening in real life, and just because I'm not in those reunion photos doesn't mean I take no part in it. I've actually had an idea for a TV reunion but there are a lot of moving parts so I can't tell if it will actually happen."
Fans and the media see the photos and wonder if you're still friends with them. You say you are.
"I'm still tight with people from HaShminiya. Trust me."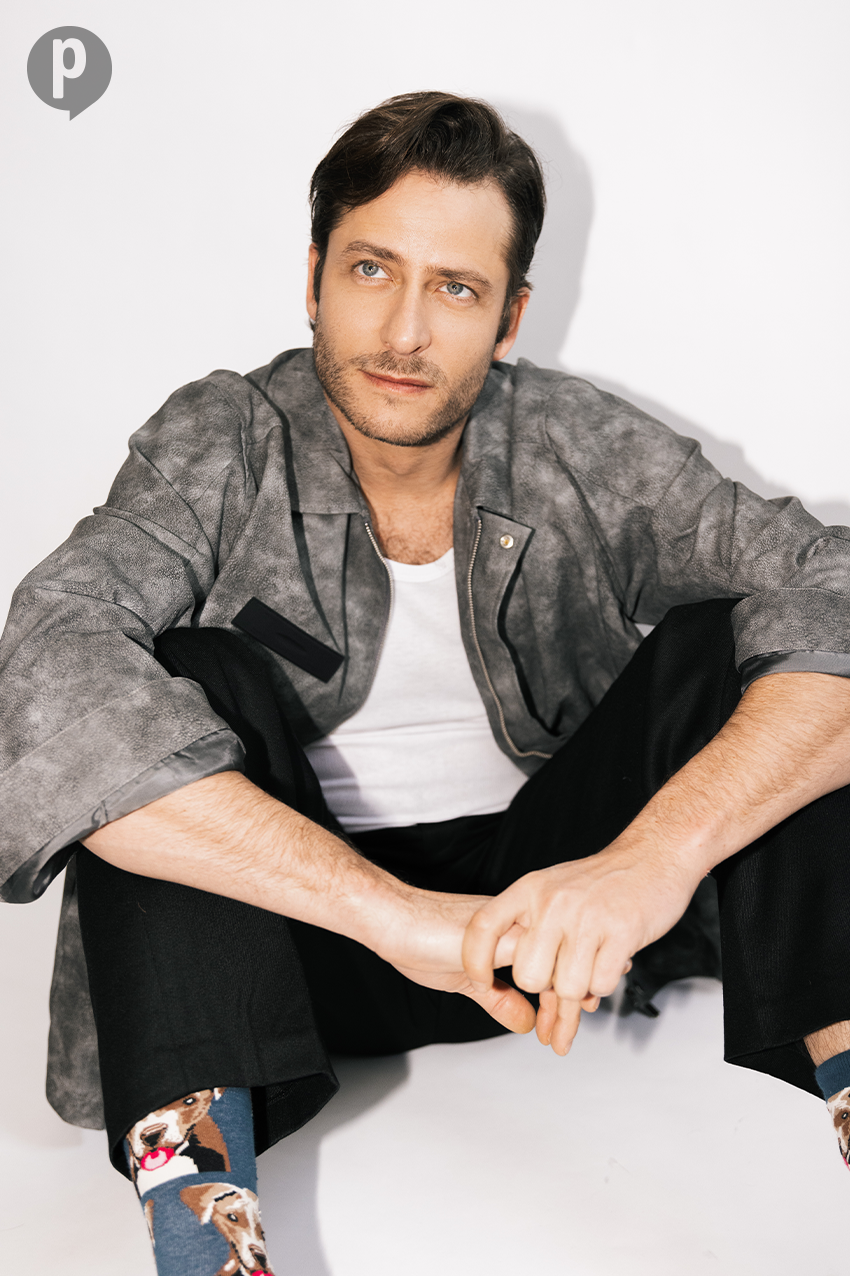 The show is seeing a renaissance online. Do people still remind you of bits and pieces from the show?
"I'm not particularly into social media. There's a TikTok account I opened but other than that, nothing."
These days people actually get cast into shows because of their social media content.
"It's a powerful medium, but I'm not really into it myself. There's a lot of amusing content that doesn't speak to me. I'm currently directing a play I helped translate, and the kids on set teach me all kinds of stuff about TikTok.
"Why study acting for three years when you can just create a TikTok account where you're just slurping spaghetti in a way that looks cool?
"I don't have one. Do TikTok if it tickles your fancy and you can create interesting content."
So there's no point in studying acting?
"Acting is a profession, so if you want to make it your career, you should study. Acting school furnishes you with tools that have a deep meaning, which can also serve you later in life."
They also land roles at the expense of those who studied.
"But does it appeal to them? People today want to be famous, so there are two sides. You can create content independently and also have to master video editing because it's all on you. Or you can act and tell an ongoing story that is deep and engaging for as long as the show is on.
"For example, The Beauty Queen of Jerusalem is set in the 1940s under the British Mandate, where you can explore customs and unfulfilled love. Being able to reach deep within yourself to embody someone else is a different kind of talent."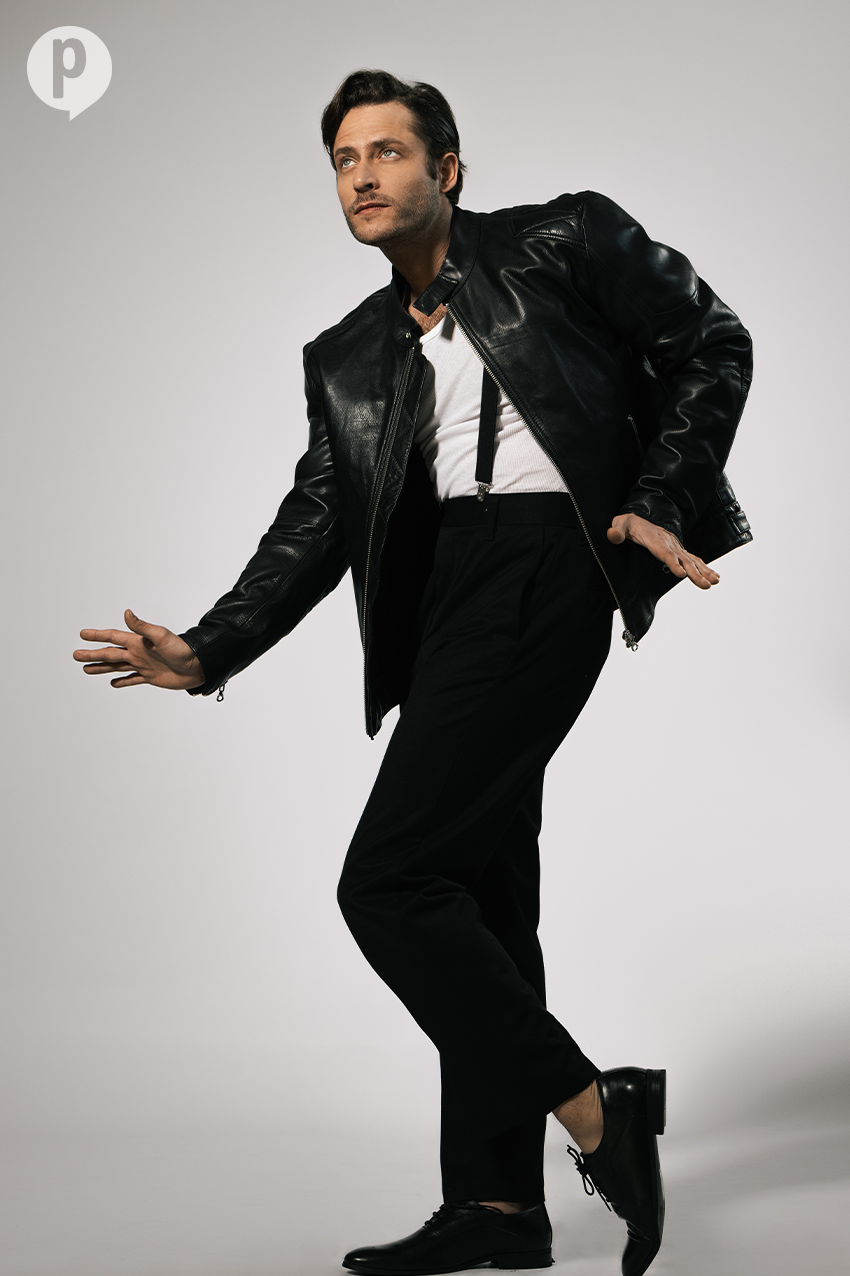 Did you think the show would end up on Netflix?
"We knew it was one of the biggest productions in Israel, but I didn't see the Netflix thing coming. I was shooting in Morocco when some people called me 'Gabriel', my character on the show, and I couldn't believe they watch it there."
On HBO's Scenes from a Marriage, Aloni also collaborates with some Hollywood hard-hitters such as Jessica Chastain and Oscar Isaac.
What it's like working alongside such big names?
"The same way it is working with (HaShminiya co-star) Adi Himelbloy. Ultimately, it's a day's work. You shoot and you go home."
But in a different language.
"That's always fun. It gives you the freedom to express yourself completely different than usual."
Did you get used to the standards of international productions?
"Sure, but not to the point of becoming a diva."
"Everything is richer because you're appealing to a much wider audience. Still, the guerilla work we do here in Israel, with all that pressure, cramped spaces and total chaos is still fun. It's still family, all of us being Israelis. In productions abroad, you sit in your fancy trailer but have no one."
A lot of Israeli actors who work overseas tell me about the Israeli atmosphere that feels like home.
"When working overseas, there's the politically correct aspect and everyone sticks to their lane. At home, there's more freedom to do things and it feels liberating."
You're realizing every Israeli actor's dream of reaching an international audience.
"Yeah, I'm Gal Gadot," he laughs.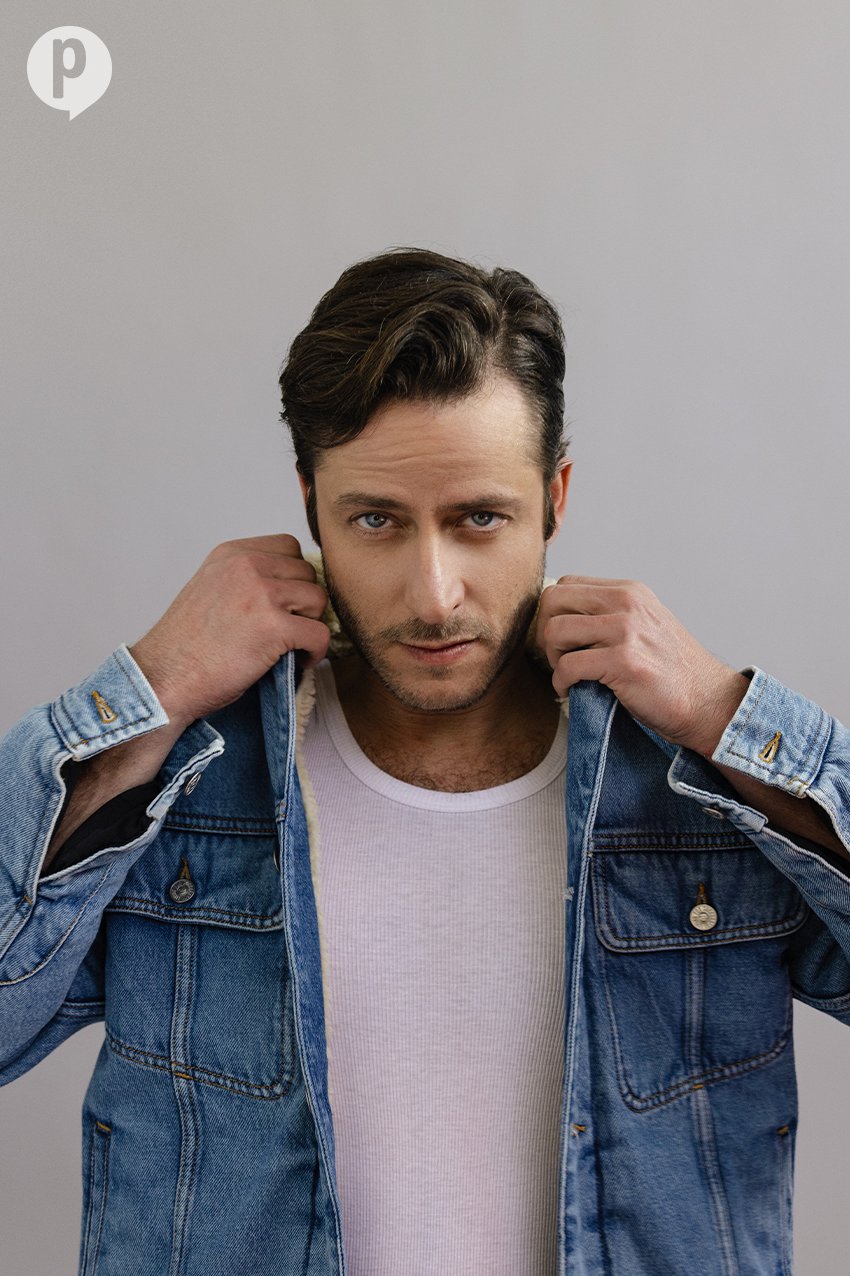 "The most Gal Gadot! We live in a world where it's easier to cross borders. It grants you many opportunities. I'm fortunate to perform in a way that appeals to a global audience."
What's your favorite role of all of them?
"There's something primal about your first role that stays with you."
I know you prefer talking about your career rather than your life, but we've covered your career...
"Oh no. There's still time left?"
Last August, you spoke about your relationship with Moriya Lombroso and in December you were no more. What happened?
"It's hard for me to speak to you about that in front of the camera. There were many reasons, but out of respect, I won't go into it. It was a mutual split."
Together for four years. That's quite a while.
"Well you know, in my advanced age, it's not simple to break up after four years."
Did you think it would last longer?
"It barely began and the media already pounced on it. I told them it's too early to jump to conclusions."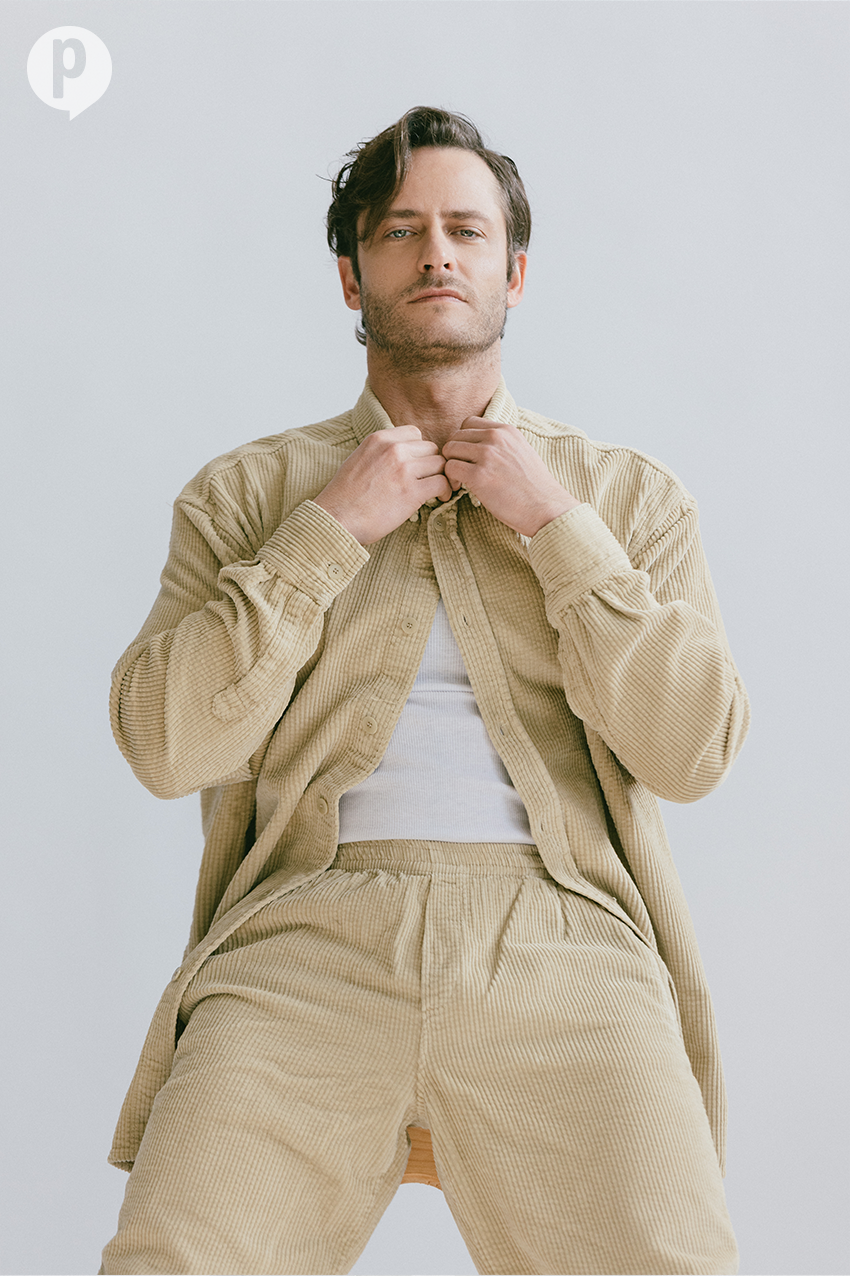 As someone who dislikes gossip, how did it feel when it came out?
"I was upset, mostly for Moriya. You made a huge deal out of nothing."
Are you looking for a relationship now?
"Looking, but not looking..."
So you want it to find you?
"I want long-term intimacy and that can happen on its own. It can always surprise you."
Earlier you said 'advanced age'. Did you think you'd be married with kids by now?
"I don't really plan ahead as such, but I am ready for it. I've played many fathers on TV, so it would be interesting to actually be one."