In an interview with Men's Health magazine released Monday, Jewish American actor Paul Rudd shared with curious readers some tips on how he manages to stay fit and youthful at 53.
"People ask me, 'Can you send me your meal plan? How many times a week do you work out? Do you drink? Do you eat carbs? Do you have a cheat day?' The most important part of training is sleep," said Rudd, who was named Sexiest Man Alive for 2021 by People magazine.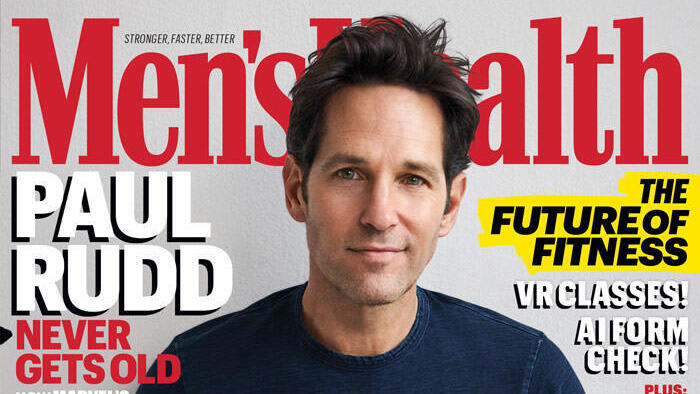 Despite what some of his fans might say, Rudd doesn't consider himself perfect.
"I see some things that people are politely not acknowledging. I'm certainly happy that people don't say the opposite. Like, God, he looks a hundred years old! It's flattering but at the same time, I never know what the response is supposed to be," he says.
The Ant-Man actor says he had been sticking to a rigid training routine since he landed the Marvel superhero role nearly a decade ago.
"Every shirtless scene I had ever done was for comedy's sake. I had no business doing a shirtless scene [in a superhero movie]," he laughs.
"I've learned so much about how my body reacts to foods, how it reacts to exercise, and where I'm happiest and how much it affects me mentally," Rudd added. "If I'm in this suit, running around playing a character who's supposed to be a superhero, I just feel better. And I feel less like an impostor."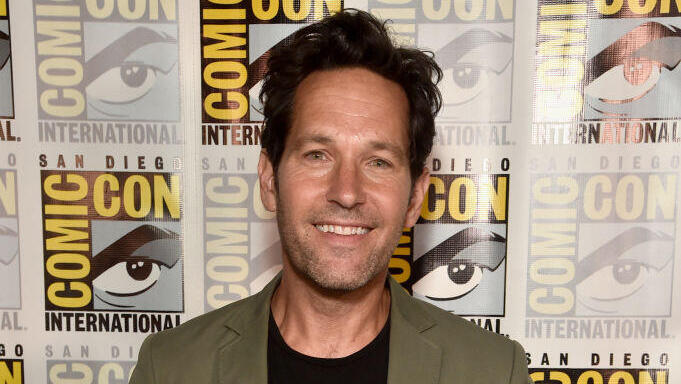 The first installment in Marvel's Ant-Man series hit theaters in 2015 and was followed up with a sequel in 2018. The third part of the series, entitled "Ant-Man and the Wasp: Quantumania", is set for a February 17 release, and Rudd says he had to train for this one even harder.
"I had fallen off more than I had in the past. All of a sudden my clothes fit tight. And I thought, 'God, this sucks. I can't even wear these pants.' So I'd say to myself, 'Well, I might as well just eat some of these cookies.' I was irritable and self-conscious. I just wasn't in a good mood. I really beat myself up," he says.
Rudd then decided he had to get back in shape before shooting for his new movie began.
"I can be a hyper-focused person if I have a goal. If I'm doing one of these movies and I know that in four months I have to do a shirtless scene, I'm pretty dialed in," he says.
"I also try and find the happy medium. I could work out hard and eat perfectly and I'll still look worse than most of the other Avengers."
Rudd says that while he initially got into fitness for his movie roles, today he considers it an important part of his daily routine.
"The fitness that I do now has less to do with the fact that I might have to do another Marvel movie or a magazine shoot and more because I finally understand if you make fitness a part of your lifestyle, you'll just feel good."