After long months of rumors about a rift forming in the Beckham household, Victoria Beckham put an end to the gossip after she shared a photo of herself and her husband, former soccer star David Beckham, along with their eldest son Brooklyn and his wife Nicola Peltz.
"So special to be together to celebrate your 1st wedding anniversary we love you," Beckham wrote on her Instagram account accompanied by a heart emoji. "Today was so fun! We love you so much," Peltz replied.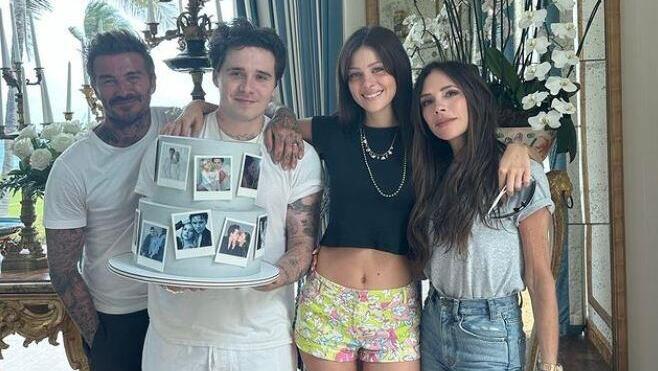 The post garnered over 500,000 likes within hours and over 100,000 comments, with many users congratulating the family, but some also taking jabs at certain details in the photo.
"She can take some etiquette classes from her mother-in-law on how to dress classy," one comment read. "Well now, if I rocked up to the mother in laws wearing a hot pants and crop top for the Easter Dinner," another quipped.
Other comments pointed out the differences between the two couples. "Victoria looks younger than Nicole!! queen, always serving," one comment read. "What is DB and VB's skincare. They look hotter than the kids," another user wrote.
Shortly after Brooklyn and Nicola's wedding, rumors began to surface about bad blood between the bride and her mother-in-law. According to reports, the dispute arose after Peltz wore a wedding dress by Valentino Haute Couture instead of a dress designed by Beckham.
"Well, I was planning on wearing Victoria's wedding dress, and I was truly so excited to be able to wear a design that my future mother-in-law created. I thought that was so beautiful and such a beautiful story," Peltz told Grazia USA back in a September interview.
"We connected to start designing the dress, and then a few days went by and I didn't hear anything. Victoria called my mom and said her atelier couldn't make it. So, I spoke to my mom and Leslie, and I was like, 'Well, unfortunately, this can't happen, so what's the next step?'" Peltz explained.
"When I read things that say [things like] I was never planning on wearing a [Victoria Beckham] dress or things like that, it does hurt my feelings. I try not to let it, but it's just not the truth. It's just a bit of a bummer when you're like, 'Oh, people think that,' but it's just not true," she added.
Her husband backed her up during the interview, saying that "To be honest, my wife is obviously my first priority and I never want to see her upset ever," he says. "When people do say ridiculous things, we just talk about it and we just move on. We have each other's back 100 percent and we just move on together."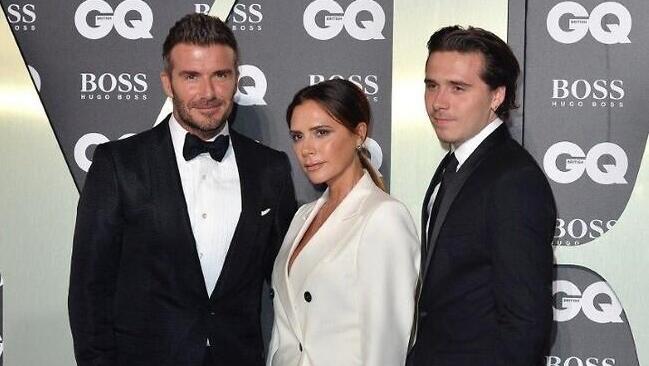 People close to Victoria said that the designer was "boiling with anger" after her daughter-in-law essentially accused her of "ghosting" her, but the former Spice Girls star chose to ignore it and continue with her routine.
Another source told the magazine that the two did actually discuss the dress but it was very early on and Victoria "explained to Nicola politely that her Italian designer wouldn't be able to make it," adding that David, who he claims is the "voice of reason in the family," tried to calm his wife down but was also caught in the crossfire.
"Nicola married into the Beckham family. Victoria and David reached out to her to try to fix it, but Victoria doesn't understand why Nicola chooses to keep feeding the rumors instead of putting them to rest."