Holidays are usually a great time for soccer fans, as there are plenty of exciting live matches to watch, and we're not talking about the Israeli variety. In time for Passover, we've compiled a list of the ten most exciting teams rocking European soccer right now.
Arsenal (English Premier League)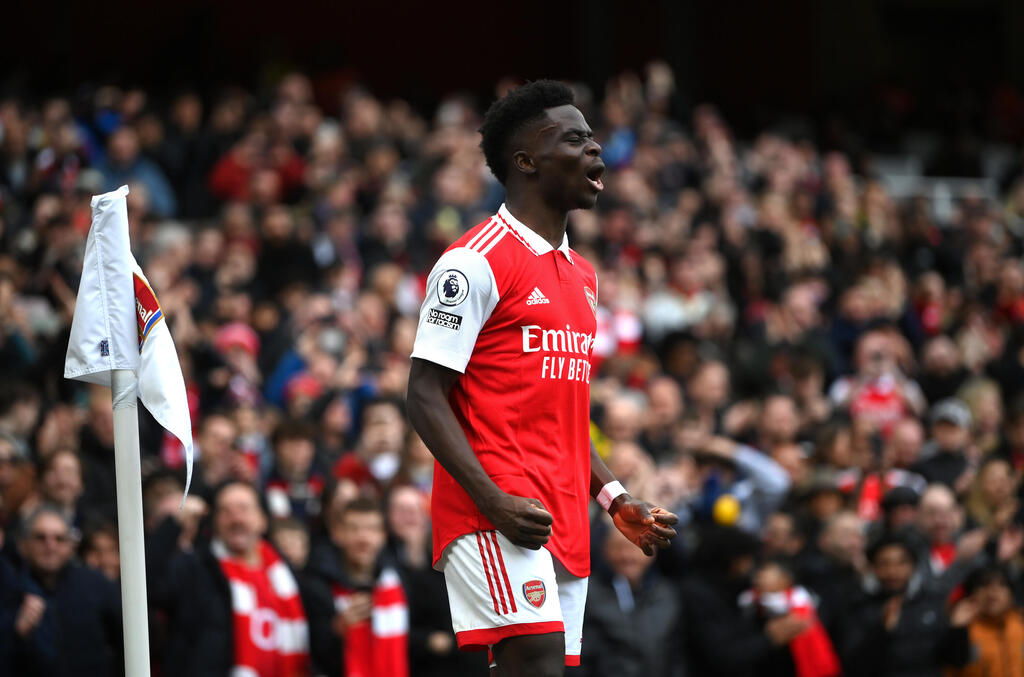 Before the season began, hardly anyone would've bet on the Gunners leading the English premiership comfortably, but for the first time in a long time, they are a whisker away from the title that has eluded them since 2003.
Former midfielder-turned-tactician Mikel Arteta has been able to assemble a team that plays creative, quick soccer, with crisp passes and excellent off-the-ball movement.
Winger Bukayo Saka is coming into his own, captain Martin Ødegaard is a leading competitor for Player of the Season Award and goalkeeper Aaron Ramsdale, who signed two years ago from Sheffield United, is turning out to be a steal.
Manchester City (English Premier League)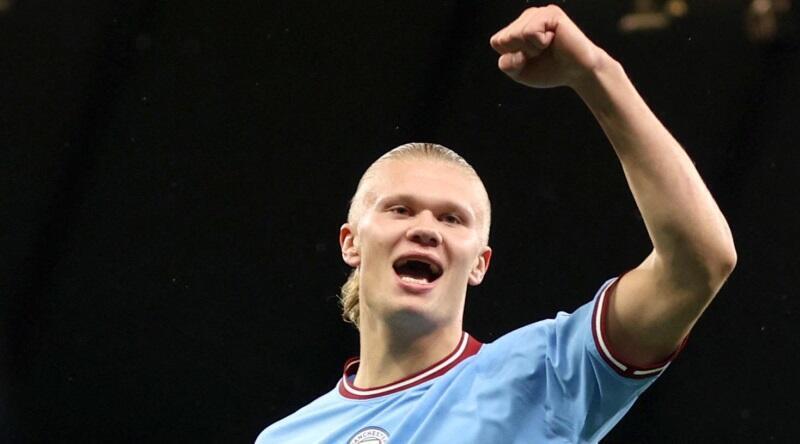 Pep Guardiola's monster squad was crowned early favorites to win the Champions League, perhaps correcting an injustice after losing the final against Chelsea in May 2021.
Many expected Norwegian star striker Erling Haaland to make a smooth transition from Germany to England, but no one thought it would be this smooth. With a stunning average of more than one goal per game, he has taken English soccer by storm.
Kevin De Bruyne, widely considered one of the best midfielders in world soccer for the last decade, is still steering the ship from the middle, often drifting to the wing to feed in an accurate cross.
They have a key home match coming up against Arsenal, and the result could be the difference between City proving they're still in the race, and the Gunners sealing the deal. Meanwhile, in the Champions League, they have a tough quarter-final matchup against German giants Bayern München.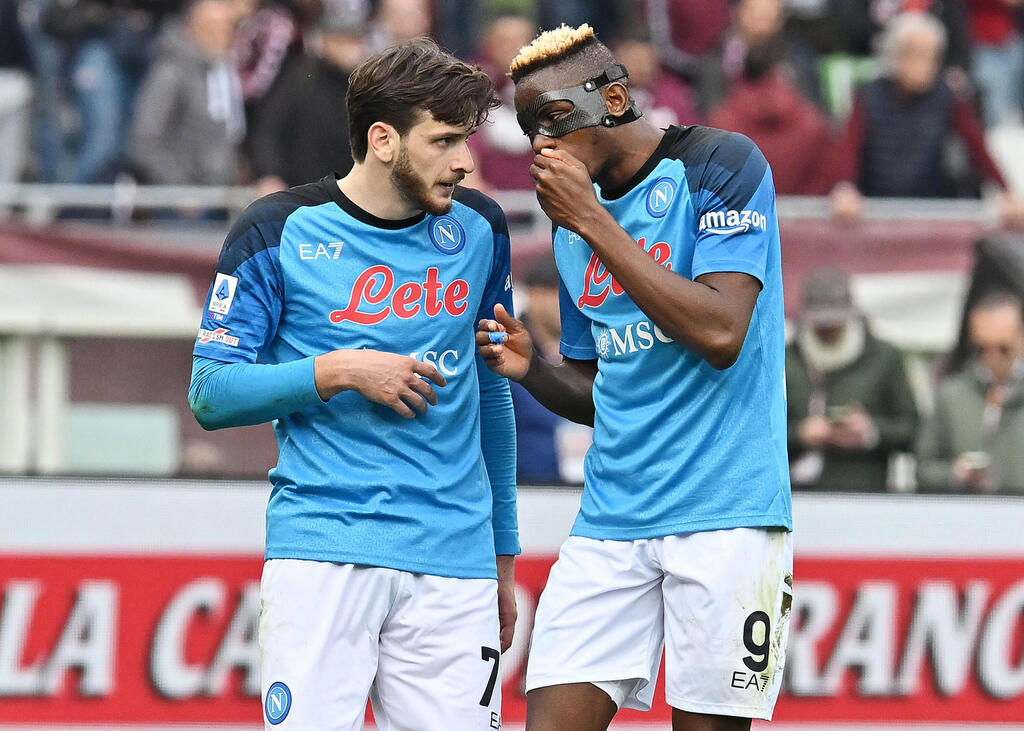 Manager Luciano Spalletti has had a somewhat successful managerial career, but the only national league title he's been able to win so far was in Russia with St. Petersburg-based side Zenit 12 years ago. Now, he's widely expected to collect his first Serie A title with Napoli.
But their last match proved there's a glitch in the otherwise smooth Napolitan machine, as they were taken apart 0:4 by AC Milan in a surprise rout no one saw coming.
Still, with Nigerian striker Victor Osimhen, who is well on his way to being crowned Capocannoniere (the league's top scorer), and Georgian wonder Khvicha Kvaratskhelia dazzling defenders with his lightning-fast feet, Napoli has been displaying the best soccer in the Italian Peninsula.
They're also still in the Champions League and are scheduled to meet the same AC Milan side they just lost to in an intriguing quarter-final matchup.
Bayern München (Bundesliga)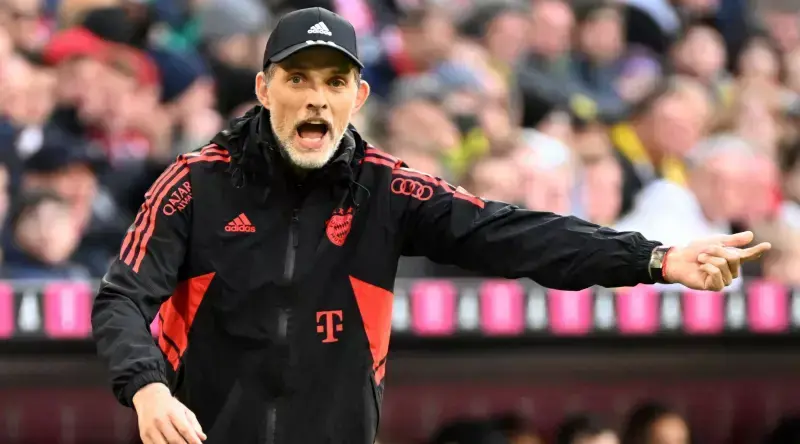 The Bavarian giants are at a crossroads, considering their manager, Julian Nagelsmann, was just let go and replaced by another German manager, Thomas Tuchel, who already won the Champions League once with Chelsea two years ago.
It remains to be seen if Tuchel can make this a smooth transition, as Bayern is just two points ahead of Dortmund in the domestic German league and have a very tough Champions League quarter-final bout against favorites Manchester City.
That said, they still have a shot at the treble this year, as they are set to meet Freiburg in the German Cup quarter-finals.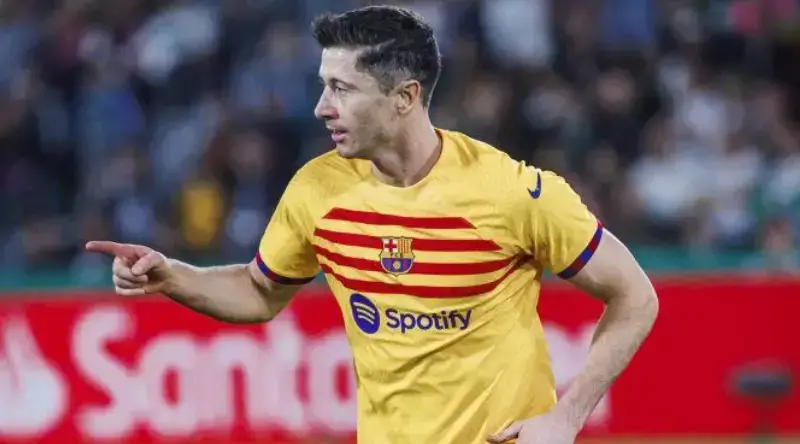 No, it's not the great Barcelona of Xavi, Iniesta and Messi. They were even ejected from the Champions League in the group stage and seemed wholly unprepared to face the likes of Bayern München and other European elites.
But Xavi is there, this time as manager, and it seems his youthful Barcelona project is beginning to pay dividends, as they are primed to beat European champs Real Madrid for the Spanish title and are ahead of Real in the semi-finals of the Spanish Cup as well.
With Gavi and Pedri dictating from midfield and Polish bomber Lewandowski banging in the goals, Barca is playing beautiful soccer and can make this a memorable season, especially considering it got off to a shaky start.
Benfica Lisbon (Primeira Liga)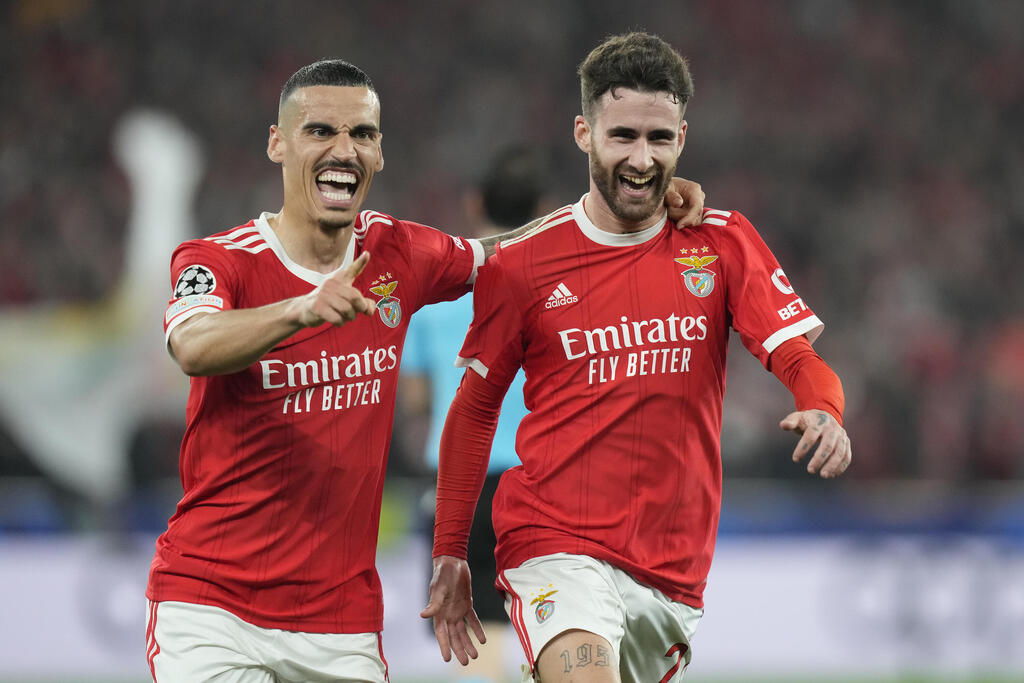 Outside of penalty shootouts, the Portuguese club hasn't lost a single match in 2023 and was able to outplay both Juventus and a star-studded Paris Saint-Germain squad in the Champions League, where they are slated to face Inter in the quarter-finals.
With striker Gonçalo Ramos, appropriately nicknamed O Pistoleiro (The Gunner), heading the domestic scoring charts and the much-traveled João Mário showing the form of his life at 30 years old, there's no telling just how far they can go, especially as they've already virtually secured the league title.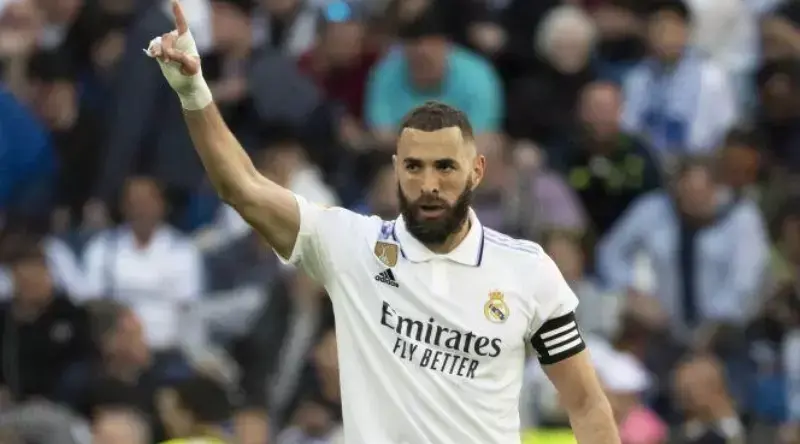 Despite the fact they're already on the verge of losing the Spanish title to eternal rivals Barcelona, the European champions are never the kind of team you want to bet against.
Carlo Ancelotti has been able to turn wayward winger Vinícius Jr. into one of the most feared attacking players in Europe, and Ballon d'Or winner Karim Benzema has a higher goal-per-game ratio than even Robert Lewandowski.
And with the seemingly-eternal midfielder Luka Modrić constantly proving why he's considered a legend of the sport, the Madrid club has a very good chance of beating Chelsea in the Champions League quarter-finals and positioning themselves as co-favorites to clinch the title for a second year in a row.
Manchester United (English Premier League)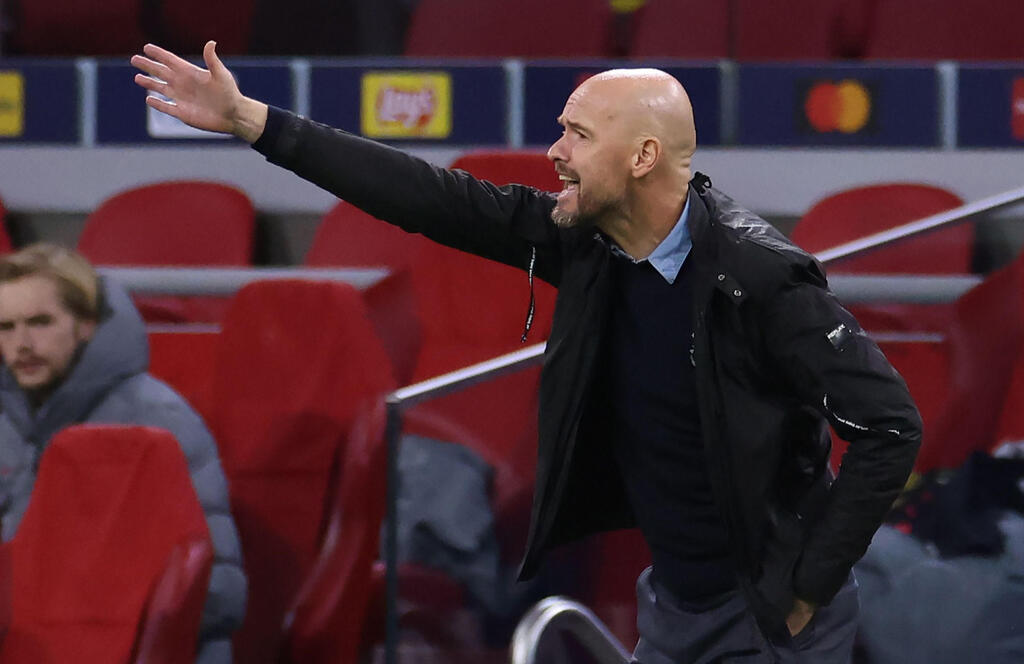 United have been going through a process that had its ups and downs (their crushing 7-0 defeat to Liverpool pops to mind) since Portuguese legend Cristiano Ronaldo's contract was terminated and he was sent off packing to make his Middle Eastern loot in Saudi Arabia.
Still, it seems that Dutch manager Erik ten Hag is slowly but surely getting a grip on the club, as they were able to eliminate Xavi's Barcelona from the Europa League and are expected to finish third in the premiership this season.
No, it's not going to resemble Sir Alex Ferguson's all-conquering mammoths anytime soon, but if management give the Dutch tactician enough time, there's no telling how far they will go the next few seasons.
Paris Saint-Germain (Ligue 1)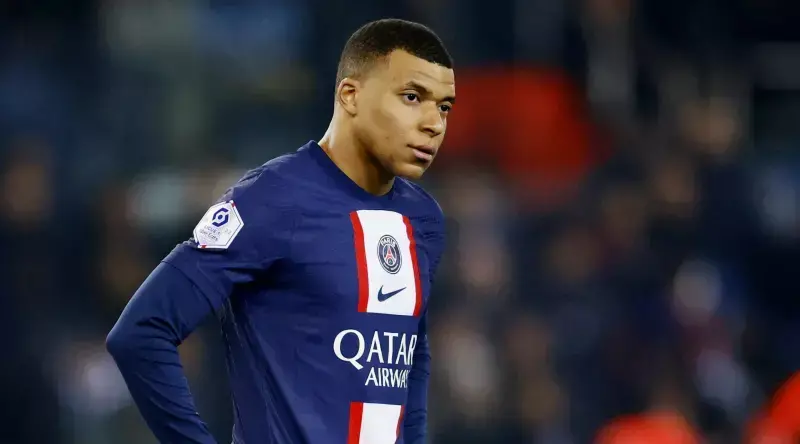 It's completely understandable if you disagree with this inclusion, as the Paris club has displayed clear weaknesses this season. French manager Christophe Galtier appears to be struggling to instill the necessary level of motivation as the Parisians were schooled by Bayern München in the Champions League.
But they are still clear favorites to clinch another domestic title, and when Kylian Mbappé and Lionel Messi turn on the style, there's no pair quite like them.
So it really depends on how much grit and determination they will show in their upcoming matches. Should they falter again, they will have no place on this list anymore.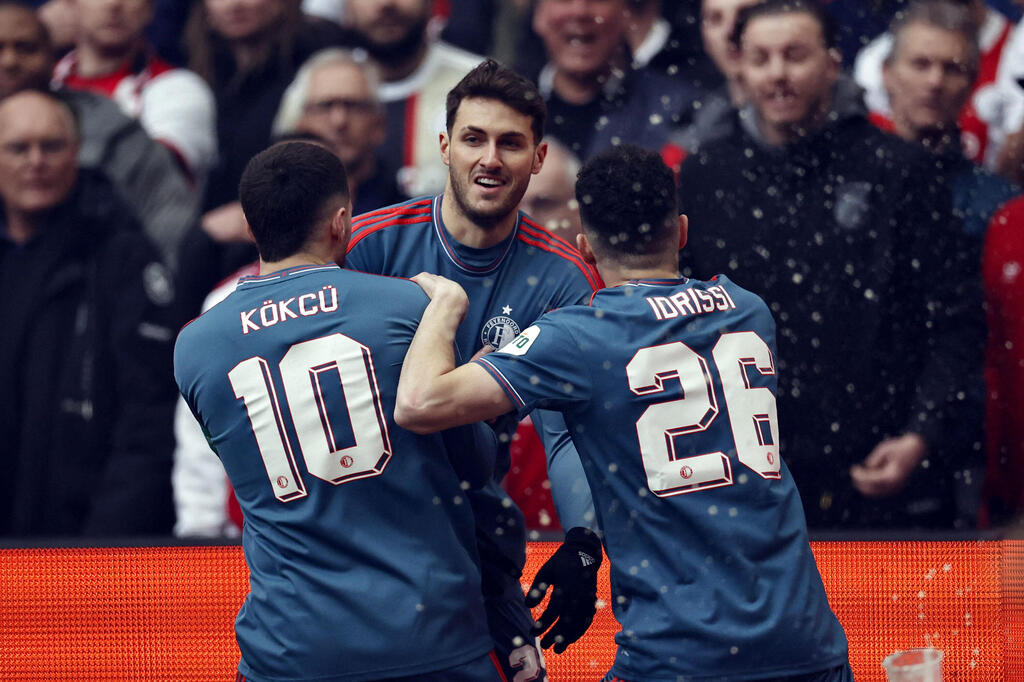 The Dutch club is quite the surprise package this season, as it's poised to clinch the Dutch title, well ahead of Ajax, and is still in the running in the Europa League quarter-finals against Roma.
Their latest away win against Ajax has been their first win in the Johan Cruyff Arena in almost 20 years, and they've demolished Ukrainians Shakhtar Donetsk 7 to 1 on the European stage.
If Mexican forward Santiago Giménez keeps providing the goals and Dutch manager Arne Slot keeps the machine running smoothly, they can still walk away from this season with no less than three major titles.