For the second time in her career, Noa Kirel took to the stage at Yarkon Park on Thursday in front of an audience of some 60,000 people.
The concert kicked off to the enthusiastic cheers of the massive crowd at the park with the song "Deja Vu," as Kirel was suspended from a moon prop on the stage. She then delivered "Paamon" while dancers joined her on stage. During the concert, Kirel hosted Cyprus' representative for Eurovision 2018, Eleni Fourier.
"Good evening, Yarkon Park! How are you feeling tonight?" she exclaimed to the tens of thousands of fans who filled the park. "I've been waiting for this moment. You are the most incredible audience in the world. Thank you to everyone who came. I'd be thrilled if tonight we left everything behind. We've worked hard to bring you an insane evening, and I hope you're ready. Yarkon Park, are you ready?"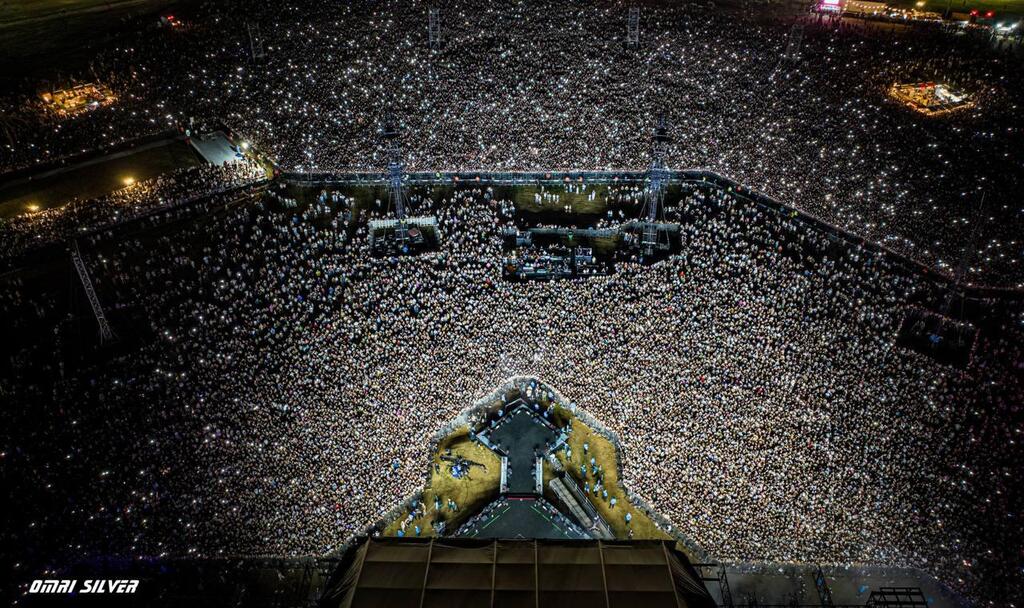 A medley of songs including "Drum," "Killer," and "Ambulance" set the stage for the continuation of the celebration, both on stage and across the vast green expanse. Throughout the entire performance, fireworks illuminated the skies, and giant screens displayed specially filmed clips of Kiral.
From there, Kiral transitioned to one of her biggest hits, "Million Dollar." "I want to see your hands up in the air!" she called to the audience. Kirel shared a story from her previous performance at the park when the audience was disappointed that she didn't perform her debut single, "Medabrim". This time, she didn't disappoint. "I feel like it's my Bat Mitzvah, just with another 70,000 people," she quipped.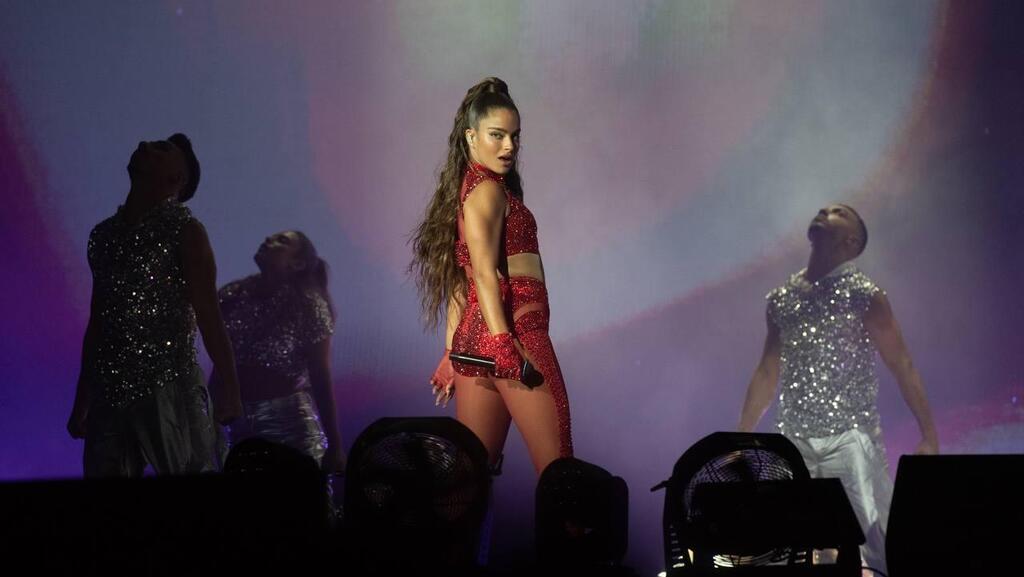 On the colossal screens, a two-minute video was presented, and at its conclusion, Kiral returned to the stage, having changed into white attire, with a provocative twist, as the dance segment featured a snippet from Gwen Stefani's "Hollaback Girl.
Afterward, the torch was passed to the guest of honor, Eleni Fourier. She performed alongside Kirel with the hit song "Fuego," which she also presented at the Eurovision Song Contest in 2018, where she finished second, just behind Israeli winner Netta Barzilai. Eleni remained on stage, and together they delivered "Tikitas," with Fourier adding some Greek lyrics during the performance. "You are phenomenal," Fourier told Kirel.