Israeli Paralympic swimmer Mark Malyar on Friday broke a world record in 200-meter medley final as he won a gold medal in the Tokyo Games.
The achievement came just days after Arab-Israeli Paralympian swimmer Iyad Shalabi won the gold medal in the 100-meter backstroke final on Wednesday.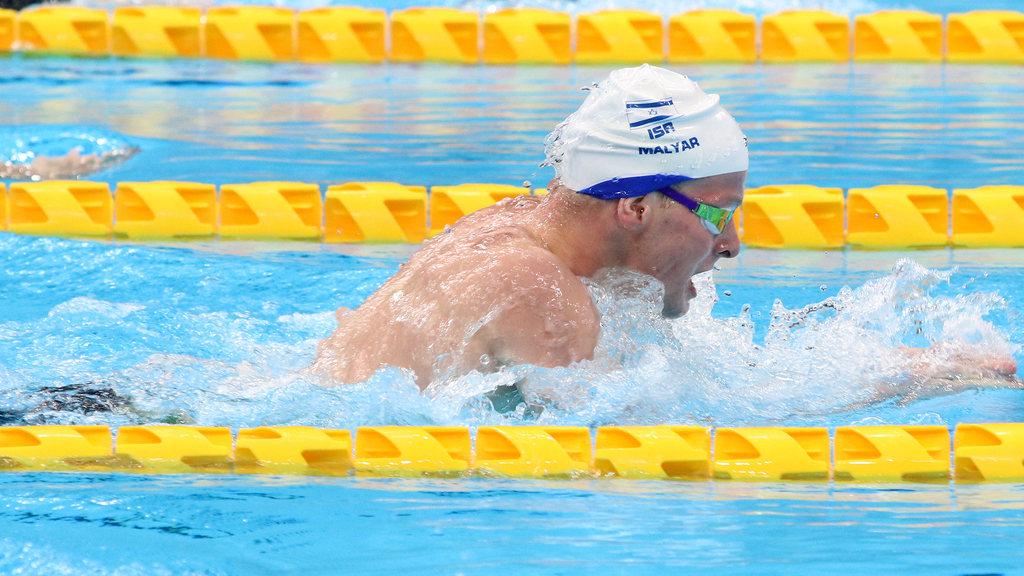 Malyar was behind for the first 150 meters of the race but then suddenly accelerated and finished the swim with a new world record of 2:29.01 minutes.
He broke the world record held by Ukrainian Yevgeny Bodeiko who was disqualified earlier. The silver medal went to another Ukrainian swimmer Andrei Torsov, while Colombian Daniel Carlos Sereno finished third.
Malyar is set to compete in another four events before Paralympics are over. For his achievement he will receive a financial grant from the Culture and Sports Ministry of half a million shekels.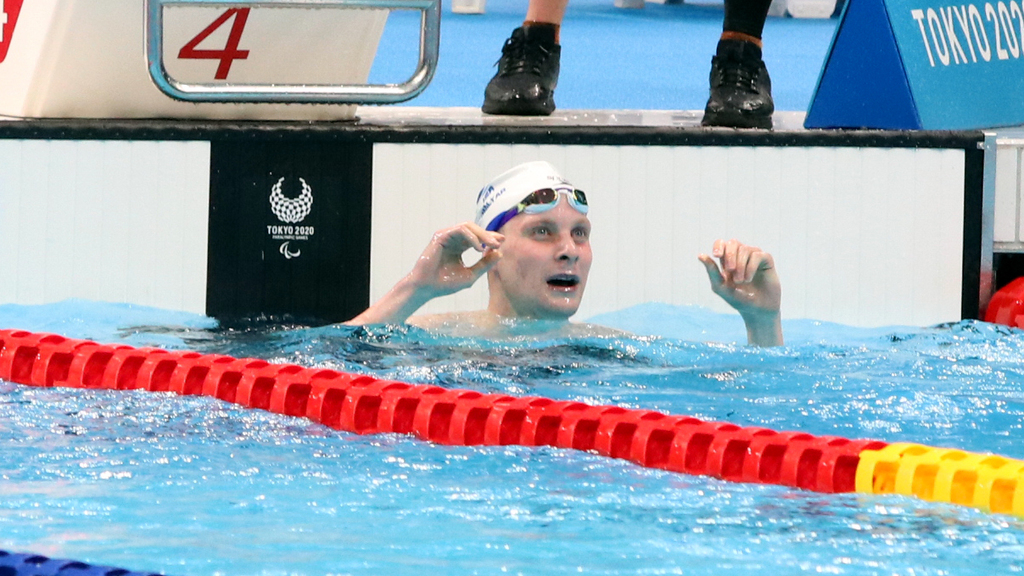 Culture and Sports Minister Yehiel Trooper congratulated the swimmer on his achievement.
"A tremendous world record for Mark Malyar. Mark won a huge gold medal with an amazing swim and fills us all again with a great sense of pride. Another gold medal for Israel and another victory of unique talent and great spirit," he said.
Malyar, 21, was named Athlete of the Year by the Israeli Paralympic Committee in 2017.
He took up swimming at age five with his twin brother Ariel, who also has cerebral palsy, after both were advised to take up swimming for physical therapy.