An Israeli ensemble has won praise across the Arab world for a recently released instrumental rendition of an Emirati hit song celebrating the peace accord struck between the two countries.
Firqat Alnoor's musical director, Ariel Cohen, produced the instrumental arrangement of the song Aheibak by Emirati musician Hussain al-Jassmi
in honor of the newly signed bilateral agreement between Israel and the UAE.
Israeli artistic director Ronen Peled Hadad also created a music video to accompany the rendition of the song, filmed with a drone atop Tel Aviv's Azrieli Tower skyscraper.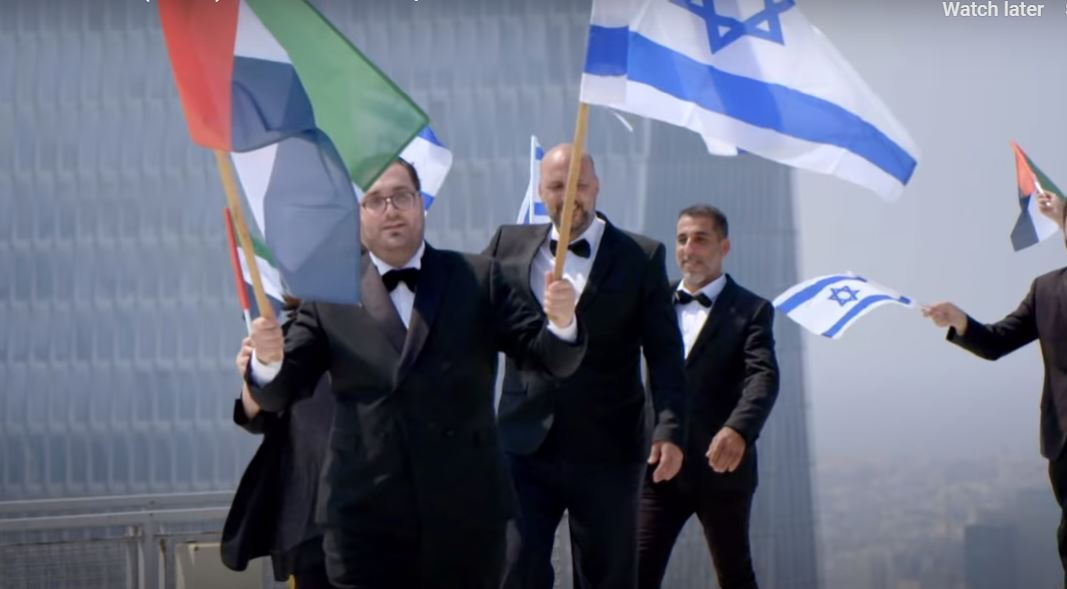 The video is filled with shots of the Tel Aviv landscape and shows the orchestra's Arab and Jewish members flying both the Israeli and Emirati flags, while white doves are released to symbolize the peace between the countries.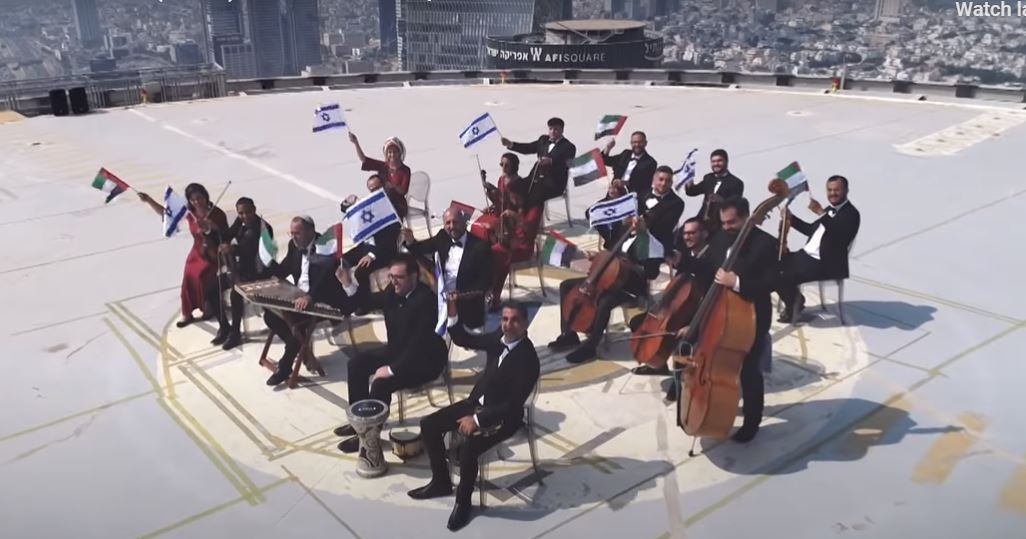 The video has garnered hundreds of thousands of views across different social media platforms and was shared thousands of times on Twitter and WhatsApp groups across the UAE and Bahrain, which has also recently normalized its relations with Israel.
Emirati Minister of Culture and Youth Noura Al Kaabi also shared the performance with her followers on Twitter.
The Firqat Alnoor Orchestra was established in 2013 by Hana Ftaya and comprises Jewish, Muslim, Christian, and Druze musicians.
The group aims to bring classical Arab and Oriental music to the forefront of Israeli culture covering songs from Egypt, Syria, Lebanon, Iraq and Maghreb countries.
"As a temporary language capable of connecting peoples, beliefs and religions, the orchestra seeks to represent the State of Israel and classical oriental music in Israel and on international stages around the world," Firqat Alnoor says in its mission statement.