Swimmers Shelly Bobritsky and Ariel Nassee made history on Saturday after becoming the first-ever Israeli competitors to bag gold at the Artistic Swimming World Cup in Canada.
The pairing executed the highest degree of difficulty routine in the competition to score 233.4292 points and win the Women's Duet Technical event.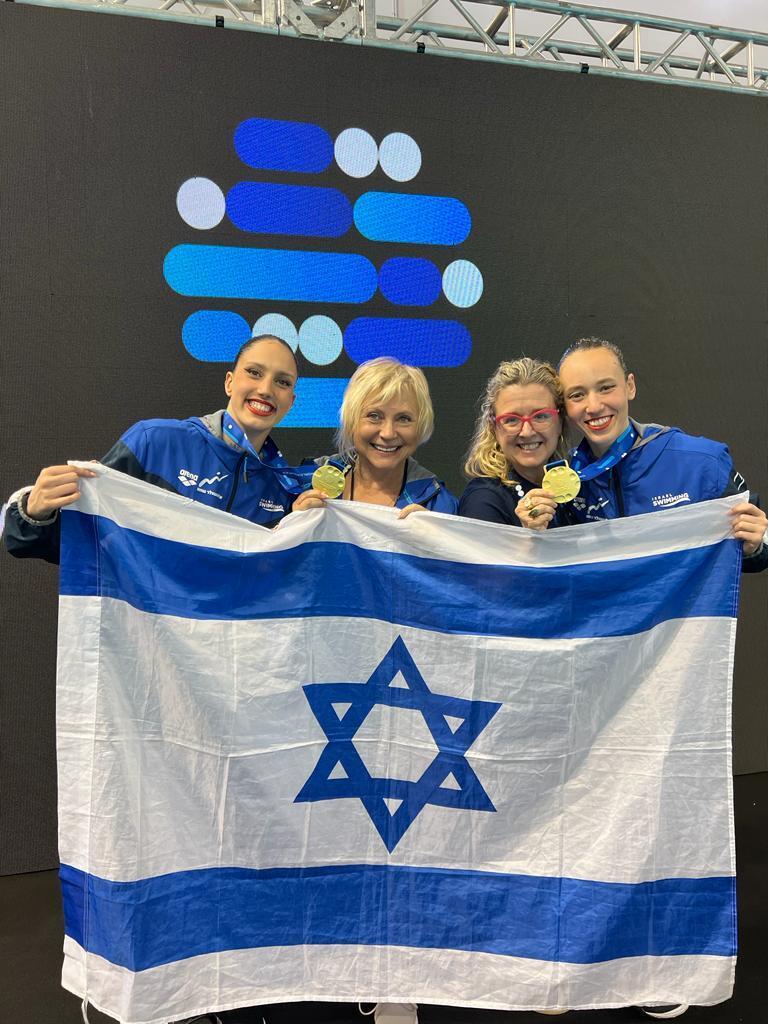 Coaches Svetlana Blecher and Anna Tres raised the difficulty level four hours before the competition, and Bobritsky and Nassee managed to land their challenging routine to a T.
A total of 20 duet routines were presented in the competition, with Ukraine finishing in second place and Japan in third. This is the first time that Israel has surpassed these two artistic swimming powerhouses. It is also the first time that Israel has won the gold medal in the short duet routine at the top level.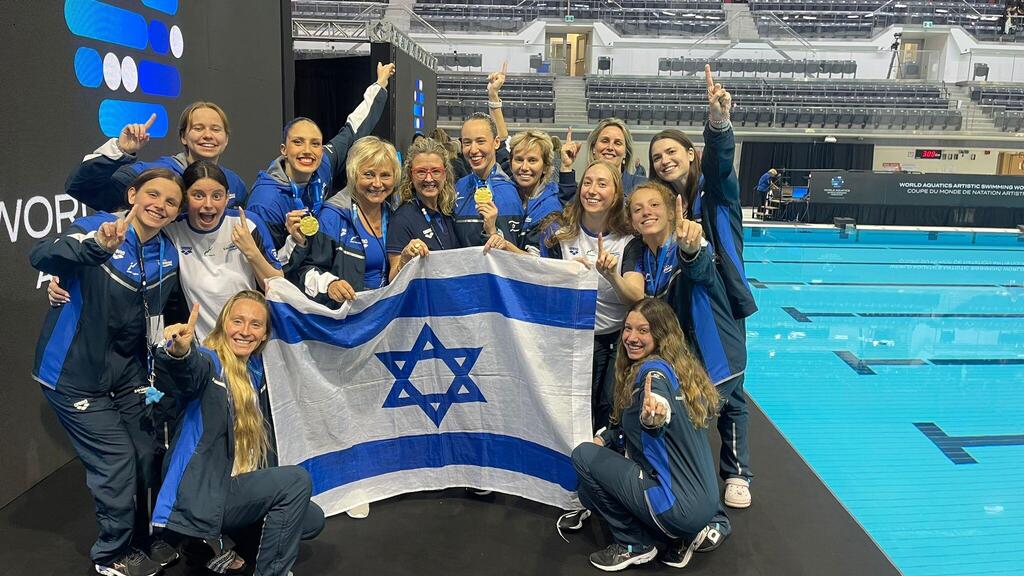 Coach Svetlana Blecher was elated and did not hesitate to show it
"We made history, I am really happy and still can't believe our achievement. We decided to take a risk and raise the difficulty level in order to top the strong teams from the U.S. and Canada, but I didn't think we would beat Japan and Ukraine, who are Olympic medalists," she said.
This is Israel's second medal in the competition, having previously won the bronze medal in the Short Technical Team event. Japan finished in first place, followed by the U.S. in second, and Israel surpassed Canada, among others.