For three nights in a row, we listened to Arabic music from a wide variety of different genres at Jaffa's highly successful and entertaining Arabit Festival which served as a testimony to the diversity of contemporary Arabic music that incorporates the latest international trends and styles and has completely transformed the traditional genre, so much so that music purists ask themselves "is this even Arabic music?"
I find this question a bit irritating because Hebrew-language music doesn't seem to face the same kind of scrutiny when drawing inspiration from Brazilian hip hop, K-pop and even hyper-pop.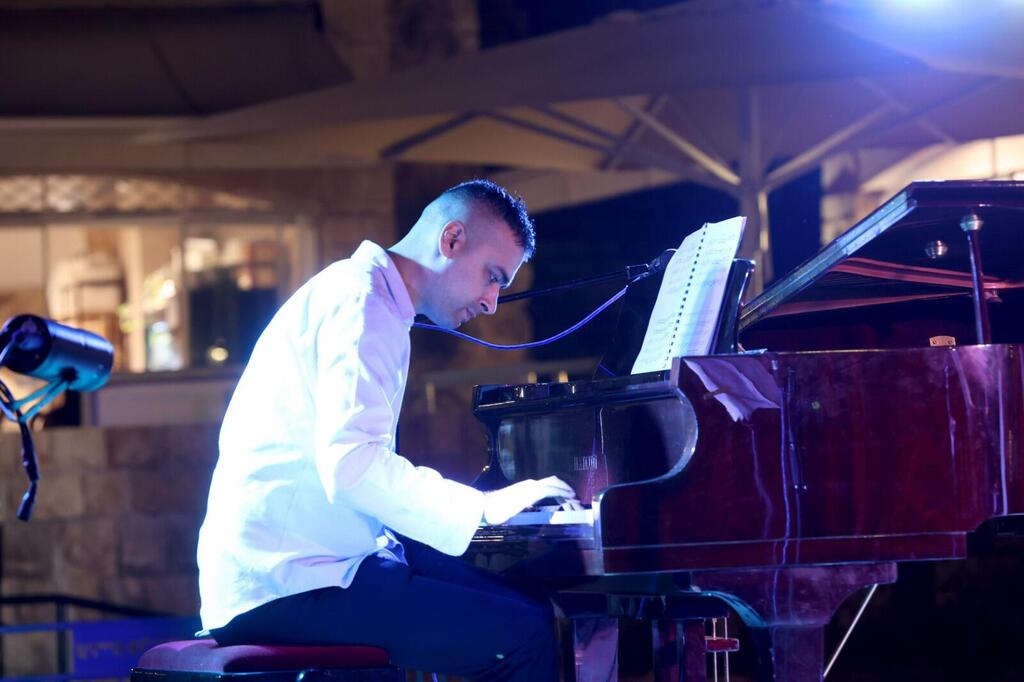 So in the same vain, when excellent musicians — Arabs from Nazareth, Jaffa, Haifa or Ramla — make reggae, hip-hop, electronic and drone, they still make Arabic music, even if it doesn't strictly adhere to traditional melodic and rhythmic rules.
Arabic music in its traditional form, whether it is classical Egyptian poetry (such as Abdel Halim Hafez or Umm Kulthum) or whether it is orchestral work, has several common denominators that distinguish it from Western music.
First and foremost, are quarter tones and maqam — an improvisation technique consisting of melodic modes that define the pitches, patterns, and development of a piece. A millennium of Middle Eastern music relied on these maqams.
But Arabit Festival represents contemporary music where these maqams no longer play a role. And yet, even the trendiest groups we heard this week flashed melodies and rhythms that reminded us time and again that we are still listening to Arabic music — fascinating, marrying old and new, traditional and revolutionary.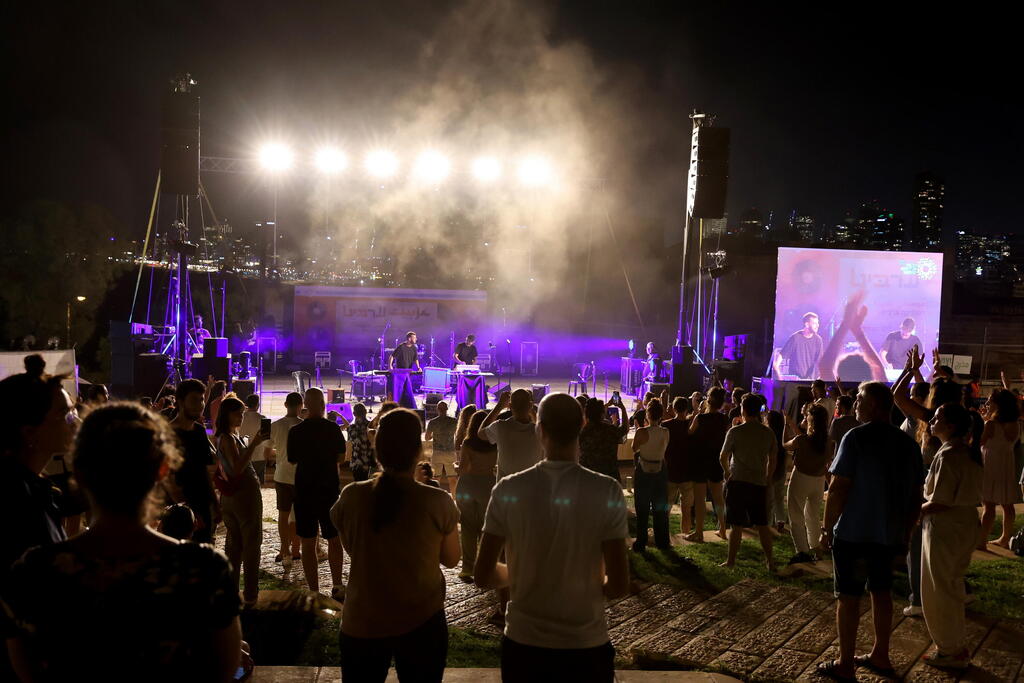 "A local artist, even if he makes music with international flavors, still makes Arabic music," Arabit's artistic director Hassan Masri tells Ynet.
"Because of the language in which he sings, because of the topics he sings about and because of elements from the language of traditional music that intersperse in his work, consciously or unconsciously."
Take Zenobia, for instance, a fantastic electronic duo from Haifa that presents a blend of fast synthesizer beats with traditional Levantine melodies that got the entire crowd on their feet.
The experimental group The Hallways presented another fascinating mix of east and west, weaving drum machines and heavy synths in a slow drone beat with Arab melodies and hypnotizing vocals by Isra Shalabi.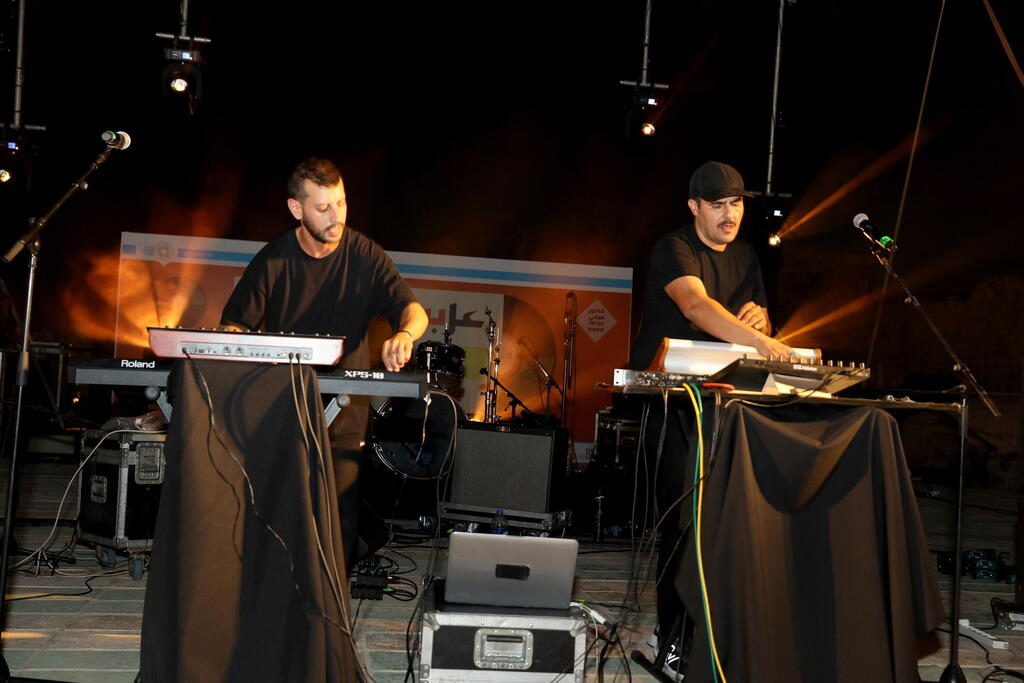 This is just one of many groups featuring both Arabs and Jews, most prominent of which is System Ali — a nine-men hip hop outfit whose members sing in Hebrew, Arabic, Russian, Yiddish, Amharic and English and whose work draws inspiration from the intersection of the band members' different identities. System Ali's music is undergirded by a clear social agenda that seeks to bring about a mixed and egalitarian societal model.
However, the full lineup did not appear at this week's festival with their familiar repertoire, but only with three members — Neta Weiner, Samira Saraya and Muhammad Mugrabi — as part of a mesmerizing show where Weiner hosts artists with interesting life stories.
"It's clear that there is a stylistic influence from what's happening in the global music world. That's how cultures develop, and it's wonderful," Saraya tells Ynet.
"Our musical work demonstrates how it is possible to maintain a shared community whose members come from different cultures and to create art out of mutual understanding and respect.
We are not afraid of meeting the other, and we refuse to surrender to the forces that divide and segregate. Most important is our belief that music has the power to change, together, the existing reality."
As far as I can remember, this is the first time a single festival covers the entire width and breadth of local Arabic music — from traditional folk through classic Arabic pop to experimental electronic musicians.
The more traditional wing of the festival was represented by Nizar Elkhater and his ensemble ABAAD who cover Lebanese pop classics by the cedar country's three great divas — Fairuz, Majida El Roumi and Julia Boutros.
Even in the music of Sama Shoufani, a young and very active artist from Nazareth, the influence of the classics is evident, even though she creates her own music and brings a more modern voice.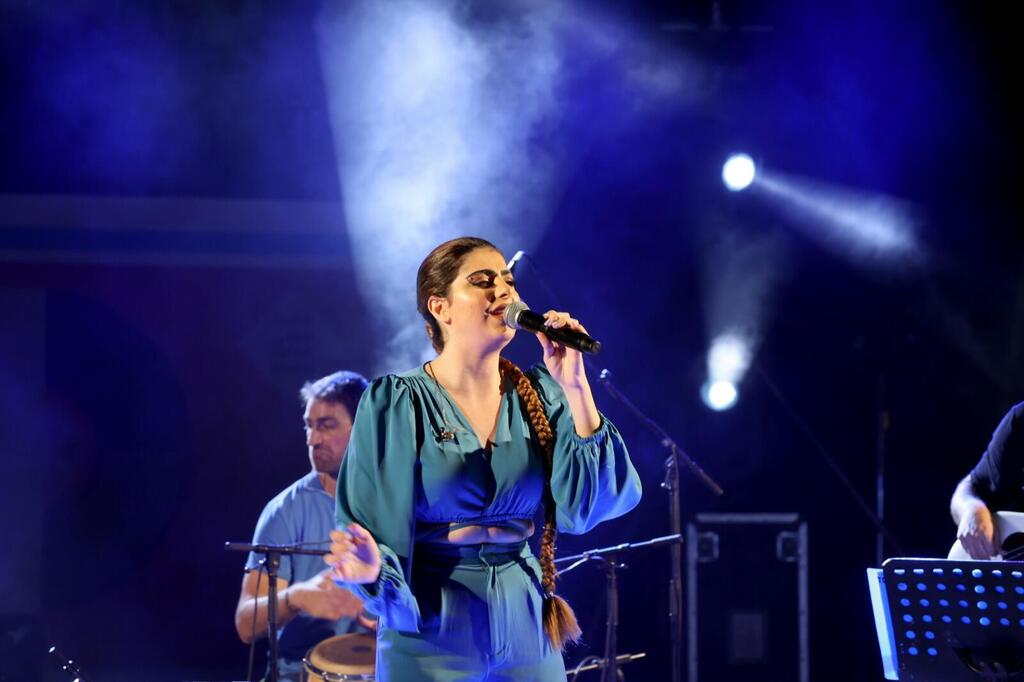 Diwan El Yemen is another cool band with a more folky vibe to it that performed forgotten Jewish-Yemenite music in Yemenite Arabic.
Lina Makhoul — the winner of the 2013 Israeli edition of The Voice who went on an international career since — represented the epitome of mainstream pop with flavors of Fairuz-esque classic Arabic pop, American pop and tons of original material.
On the other side of the spectrum, the festival featured hip-hop groups such as DAM, which has been around for 20-odd years and is famous for its hard-hitting lyrics on topics such as poverty, women's rights and disenfranchisement; and Ramla-based rapper Sameh "Saz" Zakout with his upbeat and energetic brand of hip hop who has been performing as part of the duo Dugri along with Jewish rapper Uriya Rosenman since their
much-talked-about single Let's Talk Straight
.
I personally find this kind of collaborations enthralling. For example, the band Ministry of Dub-Key sees the super-energetic folk singer Walaa Sbait join forces with DJ Bruno Cruz, who makes American dub music, to create a captivating musical fusion.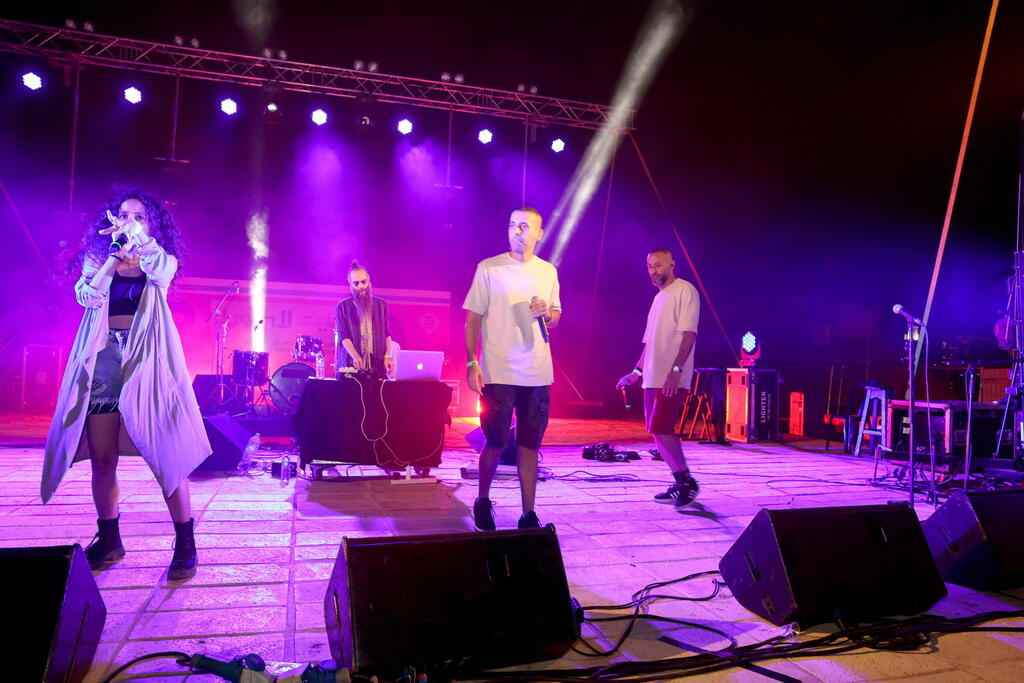 Bottom line: Arabit Festival gave us three rich and magical nights and a stage for contemporary artists that we wouldn't necessarily see grace the big stages while bringing together a diverse crowd.
I have no idea if there were more Arabs or Jews in the audience, but one thing is clear: there were people there who came to listen to good music together, and that's all that matters.