The cab driver who picked us up from the Dubai airport was already familiar with Israeli singer Omer Adam, as he told me with a smile he likes his song "Tel Aviv". And from quick research and dozens of rides around the city, it seems like everyone is already familiar with the singer.
Israel's most famous singer left the Holy Land two months ago and moved to Dubai with his partner, Israeli model Yael Shelbia.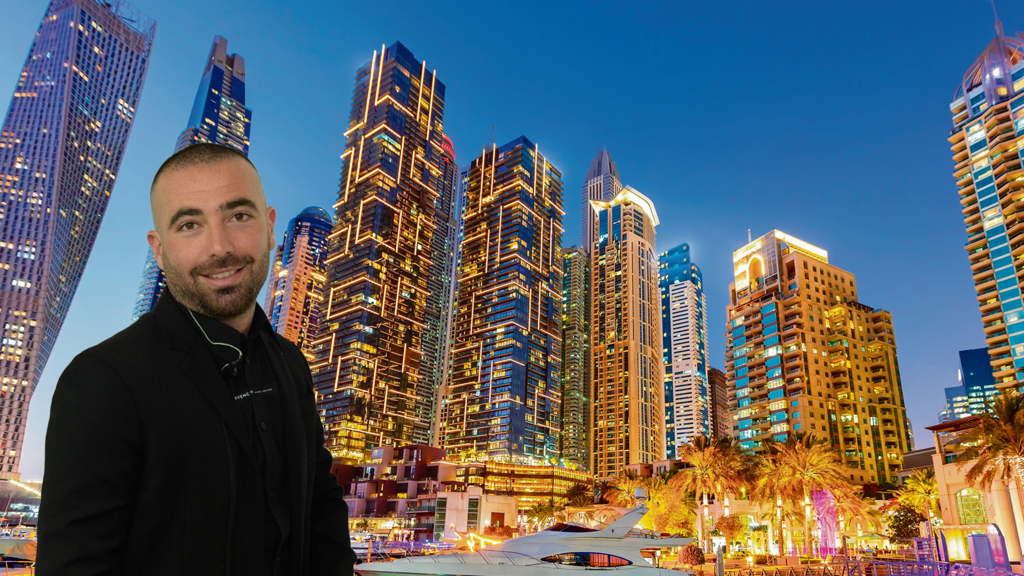 Judging by the taxi drivers, Adam settled in pretty quickly in his new home near the Burj Khalifa. His apartment is located on a high floor in one of the most prestigious residential buildings in the area and the restaurants downtown already consider him a member of the family.
After a few days in Dubai, it becomes clear that Adam moved there to do a soul search, but he doesn't intend to do it while isolated from the new environment. "Omer has a lot of friends here," one of his acquaintances says, "he sings here in clubs, at parties, and in private homes. The truth is that his music was familiar here even before he moved, but of course, the move made it even more popular."
"Why Dubai" was one of the first questions many asked when the singer announced the surprise move. Imad Abdel Hadi, the owner of a tourism and business consulting company, who moved from Israel to Dubai 23 years ago, believes he knows the answer.
"First of all, I don't need to tell you that there are a lot of business opportunities here," he explains, "there are a million Emirati citizens here, and another nine million people from all over the world who live here, like me, with a long-term residence permit."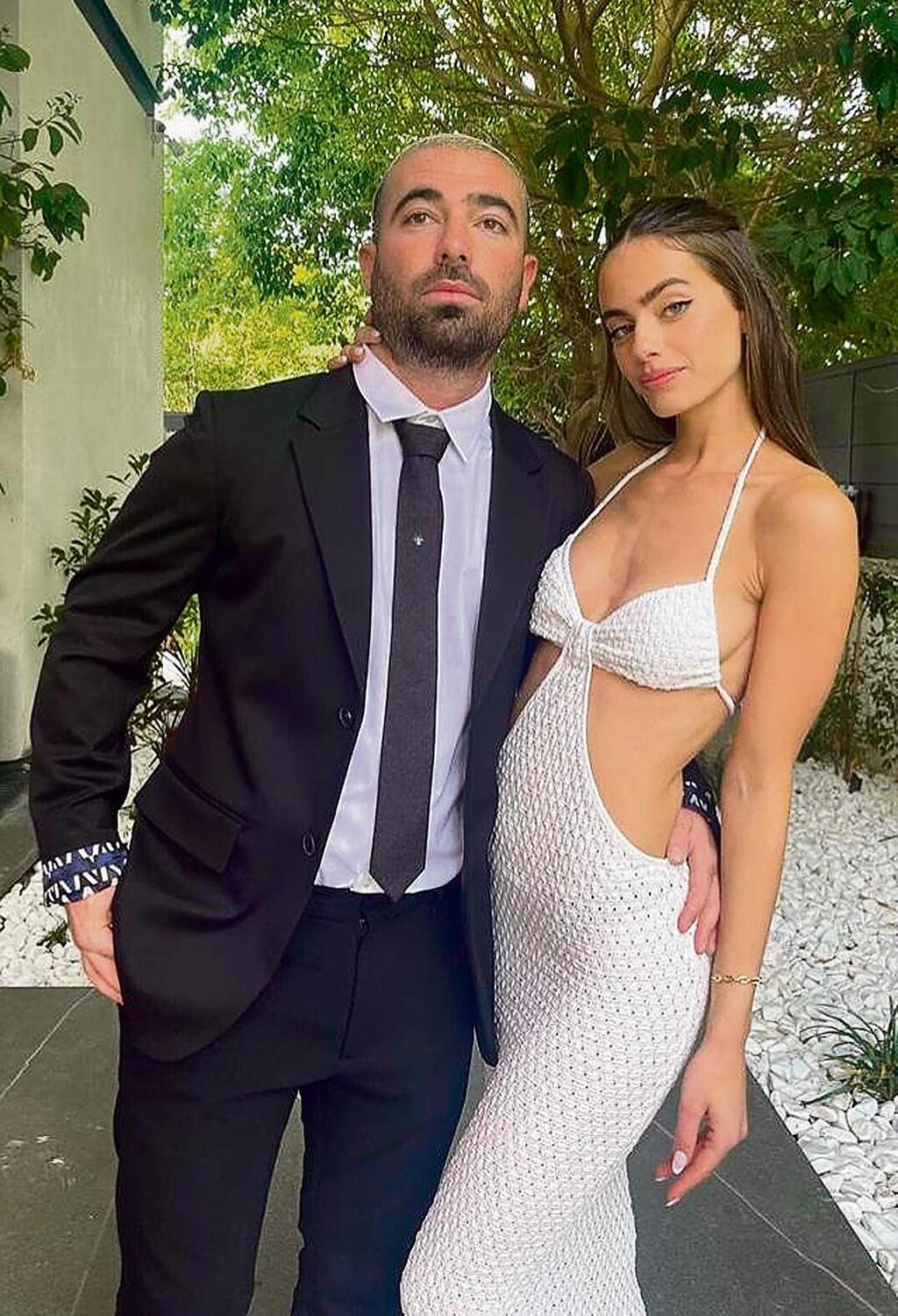 "In the past two years, since the Abraham Accords, there has been a crazy influx of Israelis to Dubai, many of them are businessmen who want to sell goods here. I accompany many Israelis here on business, but I must say that many of them are stronger in words and less in actions."
In Omer Adam's case, what's his motive for moving all his business here?
"The primary reason is that up until now, there was no requirement to pay taxes in Dubai. However, in just three months, a new law will come into effect, imposing a small tax rate of nine percent on businesses earning over $100,000 per year. Therefore, this is a financially rewarding opportunity for people like him, and he is willing to wholeheartedly pay the tax for all that the city has to offer."
Did you have the chance to talk to Omer himself?
"I spoke with him about potential future appearances for the Israeli community residing here, and for other people. The demand for him is immense. During every trip and with each group that comes here, they ask about it. It's astounding how much his move to this city has fascinated Israelis and piqued their curiosity about him. Despite this attention, he still feels like an ordinary person here, particularly when compared to the wealthy individuals walking around the city."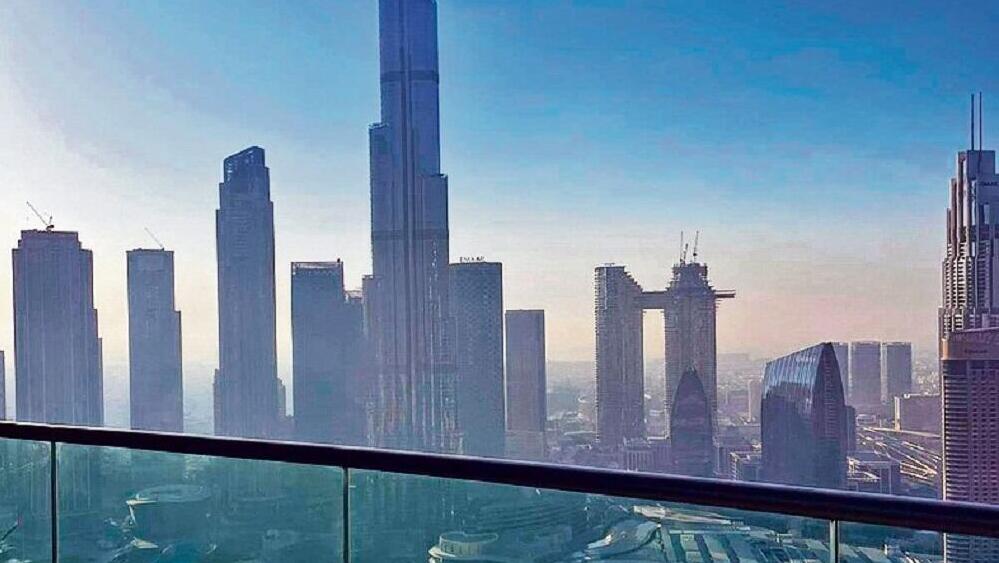 Adam and Shelbia's apartment is situated on one of the upper floors of a luxurious residential complex located in a prime location within the city. The 56-story building is divided into two parts, with one section serving as a hotel and the other as a residential area. The residents hand over their luxury vehicles at the entrance, where hotel employees handle the parking.
At the entrance to the building, one can find various amenities, such as cafes, hair salons, and other services to cater to the tenants' daily needs with ease. The building provides its residents with a range of luxurious amenities, including a gym, private spa, and two swimming pools - one for families and a smaller one for those seeking a more tranquil atmosphere. Nobody wants to break a sweat, and all of these services are provided with the resident's comfort in mind.
The observance of a kosher diet is of utmost importance to the couple, both in public and at home. "They only eat kosher food," according to a source close to the couple. "A woman specially prepares their meals, with dinner starting at NIS 15,000 ($4200) for a couple and at least NIS 30,000 ($8400) if they have friends over."
Currently, there are approximately 5,000 Jews residing in the UAE, including several hundred Israelis who have recently opted to relocate to the country. The Jewish community began taking shape as early as 2014 and has been consistently active since then.
"When I arrived here eight years ago, I was the only rabbi in the area," says Levi Duchman (29), the UAE's rabbi. "Our primary objective was to collaborate with locals to construct religious facilities such as a mikveh (ceremonial bath) and synagogues. We also established an educational center, kindergarten, and Torah study programs to make the Jewish community more comfortable here."