Italian opera are always a mainstay of the Israeli Opera's repertoire, and this season – presently entering its second half – is no exception: four of the eight productions scheduled for 2021-22 are perennial Italian favorites.
Unfortunately, La Traviata, by Giuseppe Verdi, had to be canceled this winter during the Omicron outbreak. The good news is: the show goes on, with La Traviata rescheduled for July, along with Verdi's other masterpiece, Aida.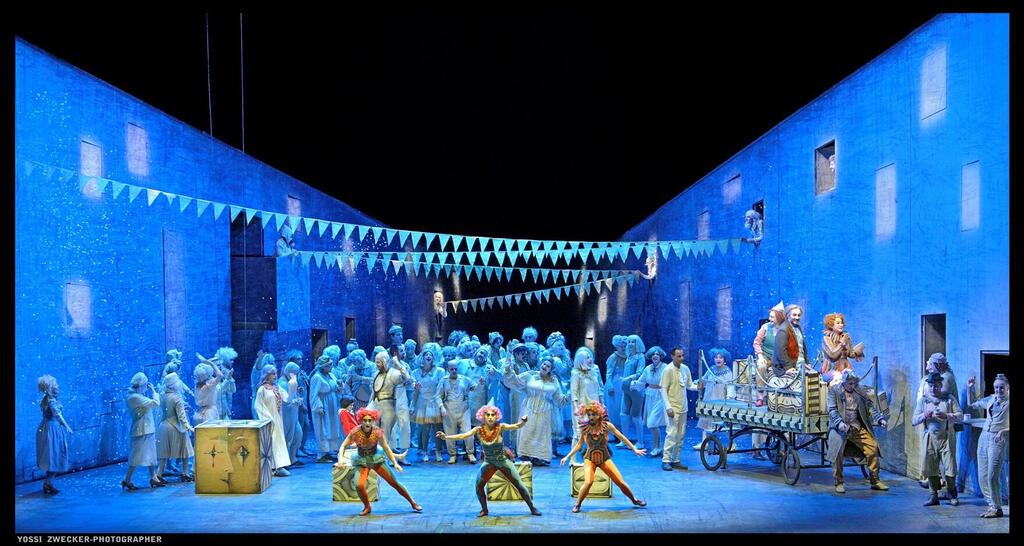 Thus, the opera Pagliacci, by 19th and 20th-century composer Ruggero Leoncavallo, just concluded a successful run that was even extended by one additional performance. The production was a homegrown tour de force for the multiple award-winning sabra dance impresario Inbal Pinto, who not only directed and choreographed, but also designed the set and costumes.
Not surprisingly, therefore, the dance component of Pinto's production of this relatively short opera occasionally threatened to steal the show from the composer's music and libretto. The lively dancing was even punctuated by feats of acrobatic gymnastics, especially by the talented young ballet student Amos Aharonson.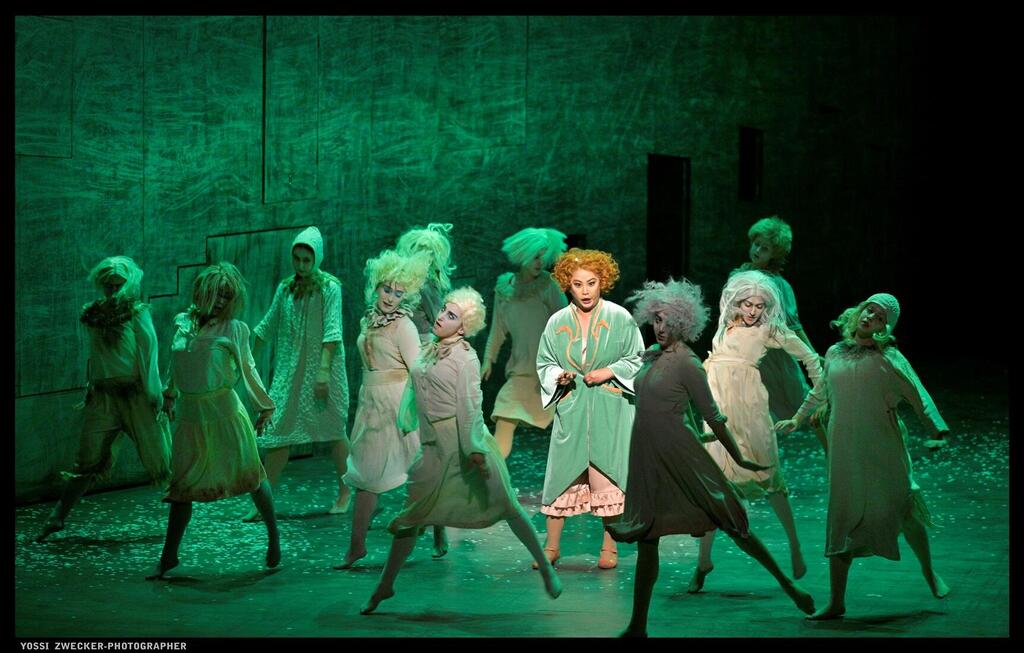 The set design was also impressive – from the ingenious transformations that took place in full view of the audience, to the atmospheric lighting of the darkened set, which accompanies the drama from the outset (giving the impression that the entire plot takes place from dusk onwards, even though in actuality the events start in the afternoon). In fact, this was one of the rare occasions when the lighting designer, Yoann Tivoli, received prominent billing in the program along with other artists.
Another highlight of the closing evening of the run earlier this month was the performance of Italian tenor Samuele Simoncini, who sang the lead Canio in his stellar debut with Israeli Opera. His rendition of the iconic aria Vesti La Giubba was as good as it gets.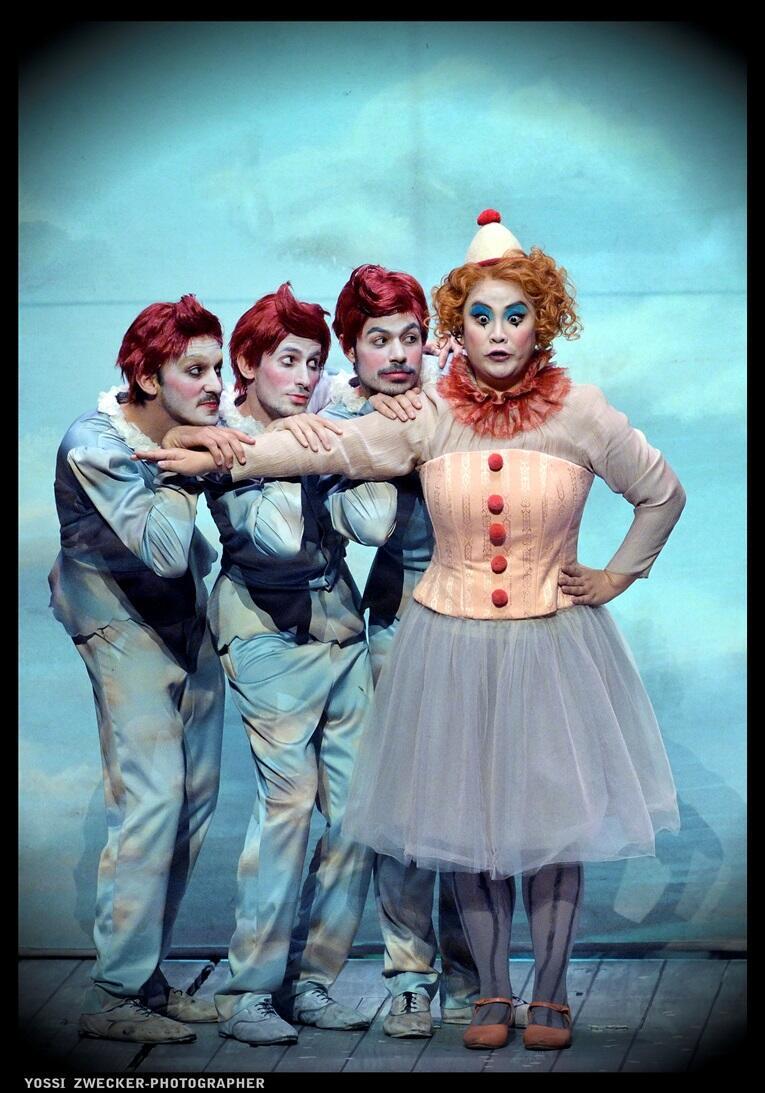 South Korean soprano Elisa Cho acquitted herself well as the female lead, Nedda, while Romanian baritone Ionut Pascu – a familar voice to fans of the Israeli Opera – was appropriately malevolent as the jealous Tonio. Finally, British tenor William Wallace was an agile Beppe, combining nimble antics with his singing.
Wielding the baton for this production was Daniele Callegari, who has conducted Italian operas several times before for the Israeli Opera. He was at the podium with the Opera Orchestra, the Israel Symphony Orchestra Rishon Lezion, while Chorus Master Assaf Benraf directed the ever-pleasing Israeli Opera Chorus.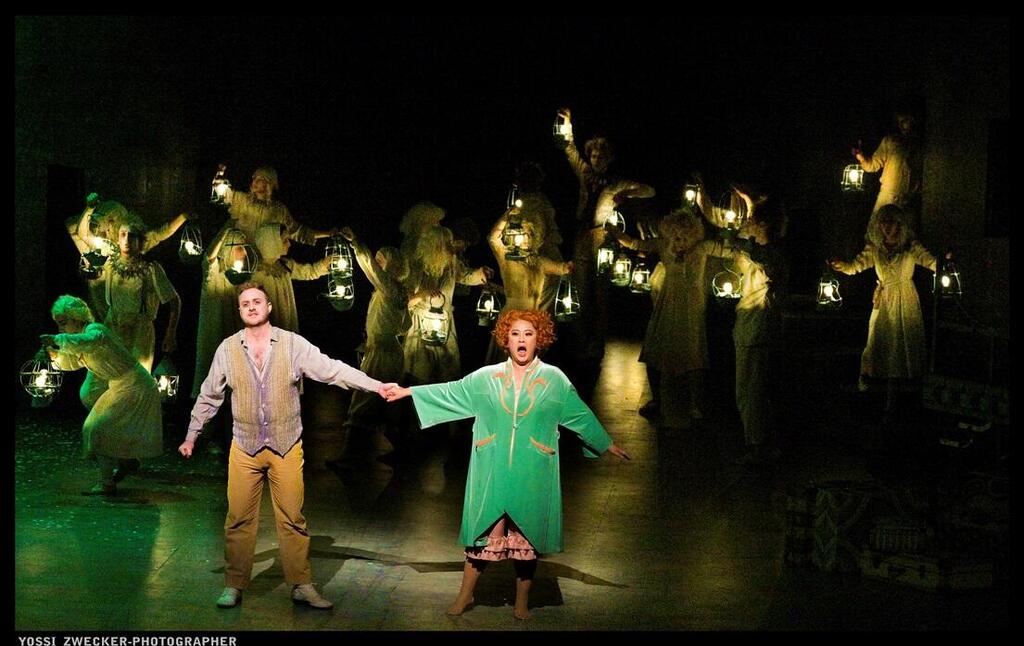 The curtain will go up again on the Israeli Opera at the end of this month, on April 7, for the premiere of Le Nozze di Figaro (The Marriage of Figaro) by the immortal Wolfgang Amadeus Mozart. This upcoming new production, by renowned director David Pountney, is slated to run for approximately two weeks.