The vegan trend is growing, and what was once the domain of a select few has become a prominent movement, transcending genders and sectors both in Israel and worldwide. So whether you are a vegetarian, vegan, reducing meat consumption, or simply had enough of meat over at the last Shabbat dinner - we have prepared three wonderful vegan recipes that you can easily make at home.
Broccoli and millet pie (gluten-free)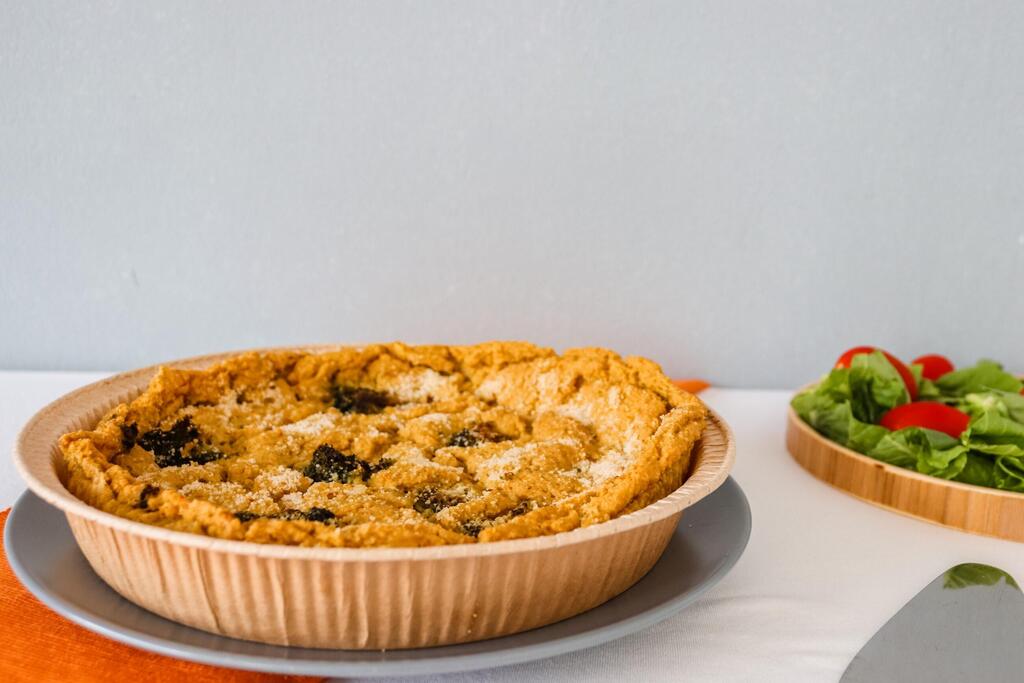 2 tablespoons of raw tahini

1 tablespoon of apple cider vinegar

1 cup of millet flour (gluten-free)

2 teaspoons of baking powder

1/2 teaspoon of pink salt

1/2 teaspoon of dried garlic

1 can (120g) of unsweetened millet grains

2 tablespoons of almond flour
Preheat the oven to 180 degrees Celsius in turbo mode. In a bowl, mix all the dry ingredients using a whisk. Add the wet ingredients and millet grains after draining, and mix well. Use a spatula to spread the mixture evenly in a baking dish. Insert the broccoli florets on top, and if necessary, spread the mixture again using a spatula.

Sprinkle almond flour on top and bake for half an hour. If the pie is not set enough, leave it in the oven for an additional 15-10 minutes.

Remove from the oven, let it cool slightly, and serve. (The pie will set further after cooling.)
Stuffed green peppers in lemon sauce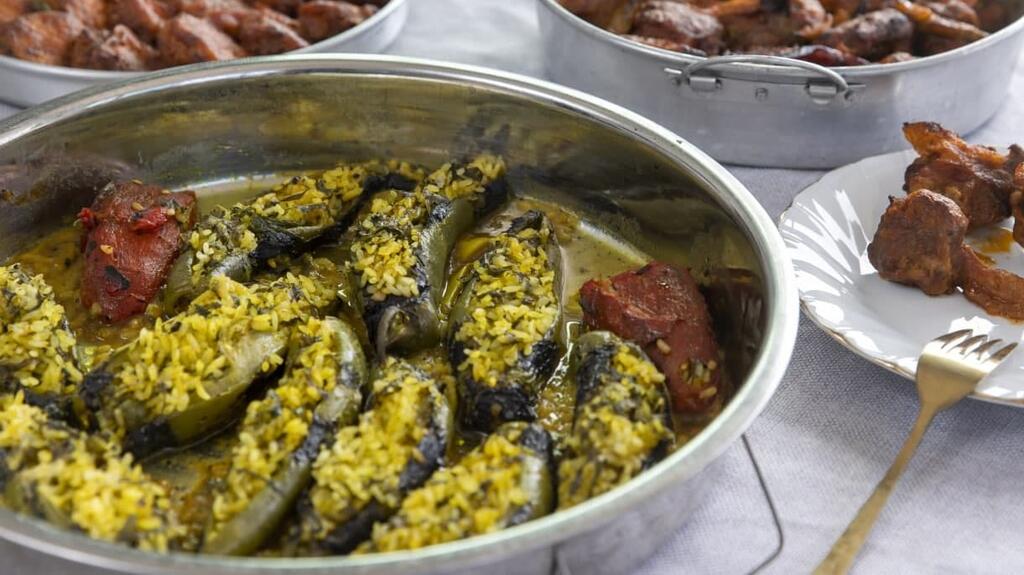 1 1/2 cups of basmati rice soaked in water for two hours

1/4 bunch of flat-leaf parsley

1 teaspoon of black pepper
1 cup of boiling water or chicken broth

1 flat teaspoon of turmeric

1/4 teaspoon of caraway seeds
Grill the peppers briefly over an open flame or on a gas stove until they become soft for filling.

Slice each pepper from top to bottom, creating an opening for the filling. Fill each pepper with the rice stuffing, pressing it firmly with a spoon to secure the filling inside.

In a bowl, mix all the sauce ingredients, adjusting the seasoning as needed.

Place the stuffed peppers on a baking tray, cover with parchment paper, and seal it tightly to create steam. Bake in a preheated oven at 180 degrees Celsius for 40 minutes.

After 40 minutes, remove the parchment paper and bake for an additional 10 minutes until the peppers get a golden color.

Take the peppers out of the oven, squeeze lemon juice over them, sprinkle with a pinch of cumin, and serve.
Roasted stuffed sweet potatoes with quinoa
4 medium-sized sweet potatoes

1 1/2 cups of boiling water

10 dried kaffir lime leaves

1 bunch of coriander (separate stems from leaves and keep both)
Roast the sweet potatoes - Preheat the oven to 200 degrees Celsius. Place the whole sweet potatoes on a parchment-lined baking sheet and bake for about an hour until their skin becomes browned and cracked, and they are soft to the touch.

Cook the quinoa - In a wide, dry saucepan, toast 1 cup of quinoa over low heat for about 2 minutes, stirring until it emits a nutty aroma. Add 1 1/2 cups of boiling water, 1 teaspoon of salt, and 5 dried kaffir lime leaves. Cover the pan and cook over low heat for about 20 minutes. Remove from heat and let it sit for 10 minutes before uncovering.

Prepare the coconut curry sauce - Pour 2 cans of coconut cream into a high saucepan. Add half of a halved purple onion (with its peel), half a head of garlic (halved), half a hot chili pepper, the stems of the coriander, roughly chopped lemongrass, sliced ginger, remaining dried kaffir lime leaves, salt, and black pepper. Cook over low heat for about 40 minutes, then strain the sauce and use the liquid as a sauce for the dish.

Assemble the dish - Cut a slit in each sweet potato and gently fluff the flesh with a fork. Season with salt and black pepper. Fill each sweet potato with cooked quinoa and pour the coconut curry sauce on top. Sprinkle with a little chopped chili pepper, coriander leaves, and crushed walnuts.