The legendary filmmaker Quentin Tarantino was spotted leisurely riding his bike through Tel Aviv over the weekend.
Tarantino and his Israeli wife Daniella Pick have been living in Israel for over two years, where they're building a family together.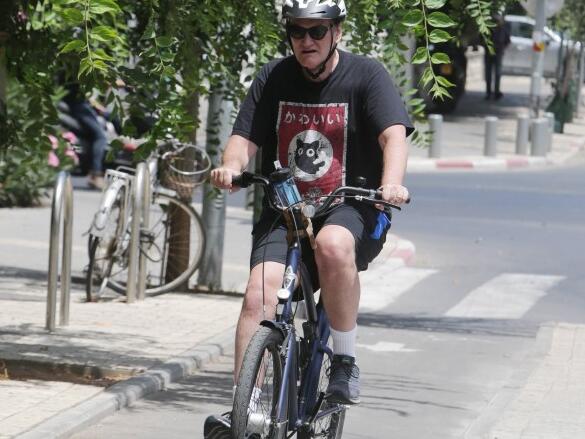 Tarantino was caught by paparazzi wearing a helmet and sunglasses amid a midday bike ride in HaYarkon Park
The notorious filmmaker's decision to utilize a bike, rather than a fancy vehicle, as a means of transportation appears to reflect his integration into Tel Aviv's hustle and bustle nature.
Seasoned in distinguishing paparazzi, Tarantino waved hello from his bike and pedaled onward.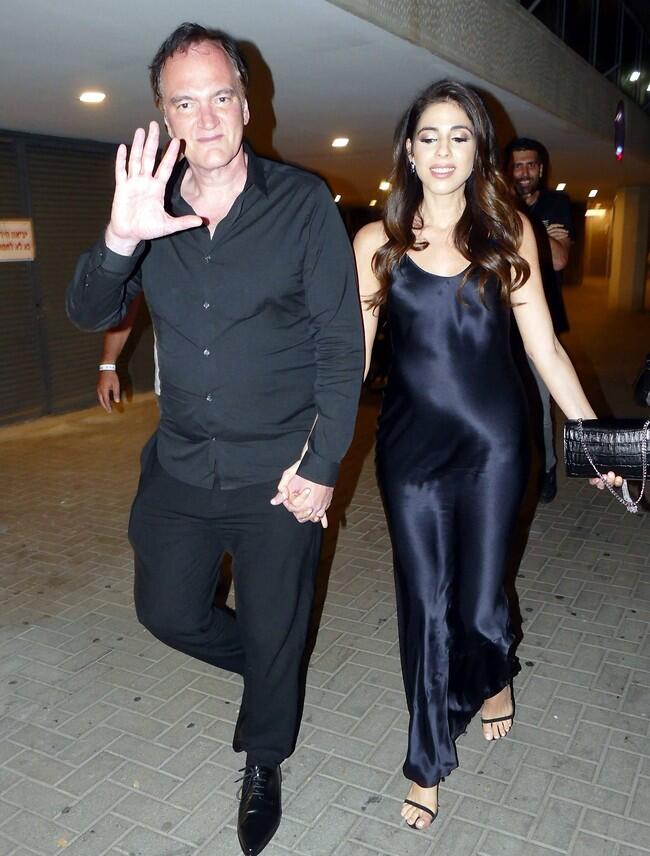 Tarantino and Pick were married in 2018 and their first son Leo was born at Ichilov Hospital in Tel Aviv. The couple is expected to pay another visit to the delivery room very soon as the two
announced in February
they are expecting another child.
In an interview for with Ynet's sister outlet Yedioth Ahronoth, the director last year spoke of his new life in Israel.
"It's wonderful here. We have fun together, I have a woman who is beautiful and amazing, a great wife and a great mother. We look out for each other. Being a father fulfills me deeply," said the soon-to-be father of two.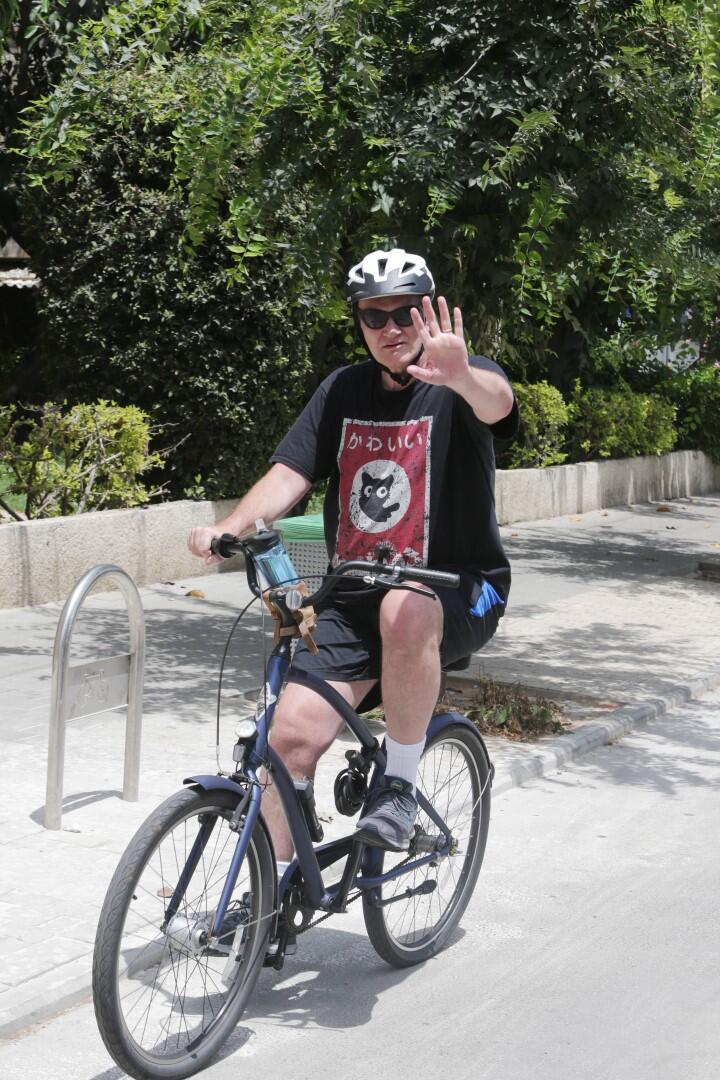 During his time here, paparazzi has caught sight of the American director on several occasions, including in the crowd during a Hanukkah festival, dining in various restaurants and cafes, and even at the movie theatre waiting in line to buy popcorn.