Maya Wertheimer said she was just coming out of the most challenging year of her life.
Her husband, Israeli diplomat Asaf Zamir's career, was appointed Israel's Consul General to New York, shortly before her father's death followed by that of her grandmother's. And that, she said, was piled on top of the family's move overseas and the need to juggle motherhood and her career.
In order to maintain her standing as a working artist and influencer in Israel, Wertheimer said she travels back and forth to Tel Aviv every couple of weeks.
This often keeps her away from her 2-year old daughter but after receiving professional advise, she concluded that the best thing for little Asia is to go about her routine at her Jewish kindergarten in Manhattan. Wertheimer admits that this is extremely difficult for her.
"Its physically painful. It sounds creepy, but in the middle of the night I sleepwalk, pull out Asia's clothes from the closet and take them into bed with me just so I can smell her. I wake up in the morning and my bed is full of clothes, its crazy," she said. "From the moment you move to a different country, something is always missing. I always feel a bit torn. My family is here and my family is there."
Wertheimer's fame was bolstered by her lineage as the daughter of one of Israel's wealthiest and most successful industrial families.
Her father Eitan sold the controlling shares in the Iscar company to Warren Buffet in 2006. It was the first time the American business mogul chose an Israeli company as part of his Berkshire Hathaway empire.
When she married Zamir, he was an aspiring politician and as a member of Knesset, received special media attention thanks to his never-a-wall-flower, wife.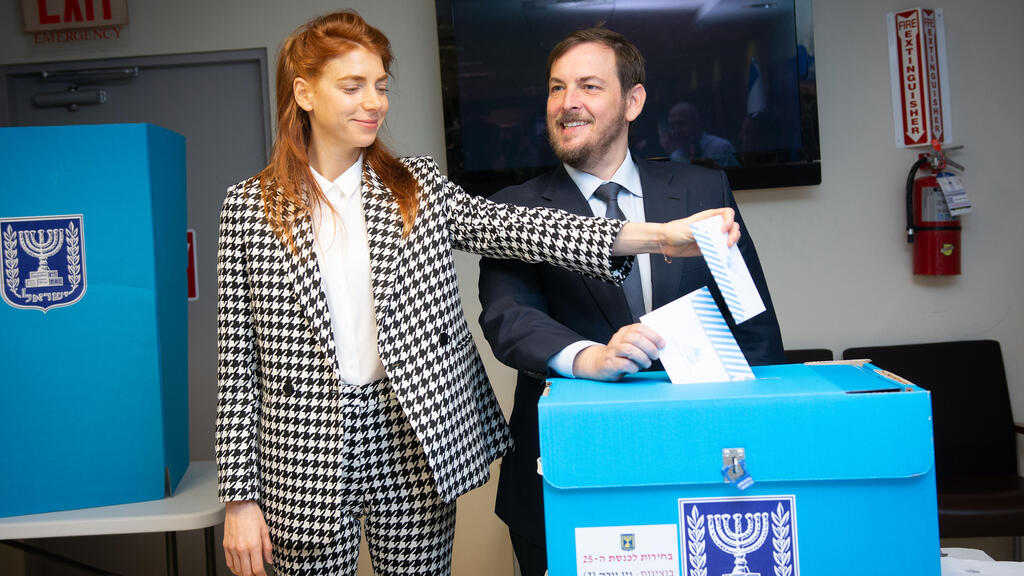 She posted often about his political work, on her social media accounts including some high volume appearances she herself made at the parliament.
"I post my life," she said. "At our house we love to document everything - the food, the outfits, the places, the views - its amazing, its memories you have forever."
And when he accepted the appointment to be Israel's envoy, some wondered whether his wife had the temperament required in the world of diplomacy.
But Wertheimer says New York allows her to be anonymous, something she could never have in Tel Aviv.
"In Israel I am the daughter of and the wife of. Its not uncommon that I feel like I'm defined that way, I'm more than that, I have a personality and things to say. But in Israel my place is defined for me, and there (NY) I'm a nobody.
She said that the couple are very determined to allow each other to pursue their careers aside from their life together, and that Zamir works hard to make her frequent travel possible.
"He does a lot at home and despises me a bit, now that I'm here," she said humorously. "But he's an amazing dad. I am in a balanced and equal relationship, and I value and cherish it. He brings Asia to kindergarten in the morning and picks her up in the afternoon. Why not? Because of social norms? This is our choice."
Her recent visits to Tel Aviv involved work on several projects including a thriller - "The Malevolent Bride - which will air on TV and a reality show called "New Love," which she will host. She was also given a starring role in a new comedy - "The Embassy."
"Everything happened at once, in the most challenging time," she said. "What drama."