It's possible that many readers might not be familiar with the rapper A Boogie wit da Hoodie. And it's also likely that most of the hundreds of concert-goers who came to see him at New York's Apollo Hall a few months ago weren't particularly invested in the Hebrew calendar.
But as they arrived at the entrance to the venue nicknamed the "Heart of Harlem," they were greeted by an unexpected sight: the iconic neon sign, wishing them a "Happy Hanukkah."
It turns out that the festive greeting on the neon sign outside the Apollo Theater wasn't just a random choice. The theater has a rich Jewish history, having been owned by Jewish owners throughout the years.
Although it was bought by the state of New York in 1991 and is now run by a non-profit association, the theater still holds a special place for its Jewish past. It's no surprise, really, considering the theater is located in a neighborhood where Jewish culture was once dominant, with notable figures like Harry Houdini and Henrietta Sold calling it home.
And let's not forget the house photographer who has been there for over 25 years, who just happens to be Israeli.
Over a century ago, the Apollo Theater opened its doors and quickly became a beacon of black culture in the US and beyond. Some of the biggest names in music got their start on its stage, including Stevie Wonder, Aretha Franklin, Diana Ross, and Patti LaBelle, to name just a few.
And let's not forget about "Amateur Night", the iconic talent show that's been running since 1934 and has launched the careers of Jimmy Hendrix, Jamie Foxx, and the Jackson quintet, including a little nine-year-old named Michael. Even during the pandemic, the show went on with online auditions. The Apollo is quite literally a legendary institution.
This event is the OG of all talent shows on TV, and it's no surprise that the artistic director of the show, Ray Chou, went on to become the artistic director for "American Idol" and "Dancing with the Stars".
On the flip side, rapper Pharrell Williams, who was recently a judge on "The Voice", now serves on the board of directors for the theater. The reputation of this show has even reached as far as Japan, where they've bought the rights and made their own version of the Apollo's "Amateur Night", proving that Harlem's cultural influence knows no bounds.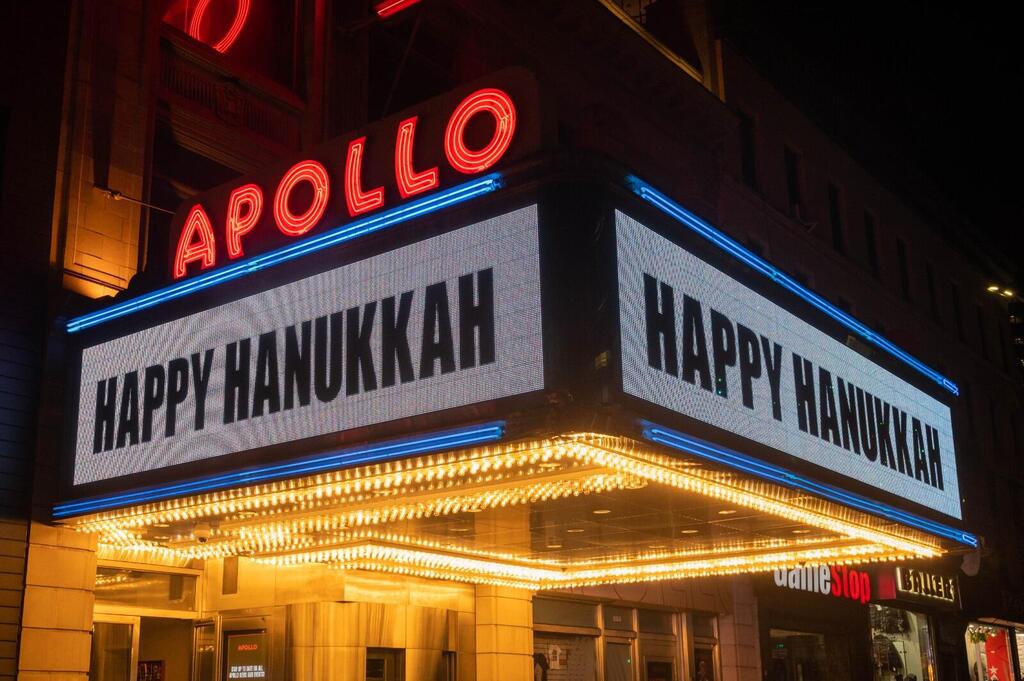 The original champion of the Apollo's Amateur Night was a 19-year-old mystery lady who came to perform a dance routine but chickened out due to the competition from the popular Edwards Sisters.
At the last moment, she switched to singing and boy, did she slay it! But before she hit the stage, she gave a rub to the "tree of hope," a tradition that originated on Valentine's Day and has since become a regular practice at the Apollo.
There used to be a tall elm tree right smack in the middle of Seventh Avenue, but it got chopped down back in the 1930s. Back in the day, performers would gather under its branches for a little bit of good luck before their big show.
And it seemed to work like a charm! One young lady, who was too scared to dance against the neighborhood faves, the Edwards Sisters, decided to sing instead. But before she took the stage, she gave Apollo's "tree of hope" a little rub for good measure - yet another tradition that grew out of the night of love.
The girl knocked it out of the park with her rendition of "Judy" by Hoagie Carmichael, raking in a whopping $25 and a slew of fans who came back week after week just to hear her sing.
That girl was none other than Ella Fitzgerald, and it's safe to say that the Edwards sisters played a major part in launching her career with their sweet tap moves.
It's amazing how history can draw in the biggest stars in the world and their adoring fans, even to an outdated theater that can only hold 1,500 people. That's less than a third of Caesarea's amphitheater, for crying out loud!
But don't let the small size fool you, an estimated 1.3 million visitors make their way here each year. That's a lot of people! Even tourists and school kids come to tour the building every season.
And who can blame them? This is where legends like James Brown performed over 200 times, even after being expelled in disgrace. He recorded four albums of live performances here and even had his funeral held at the Apollo. That's some serious street cred!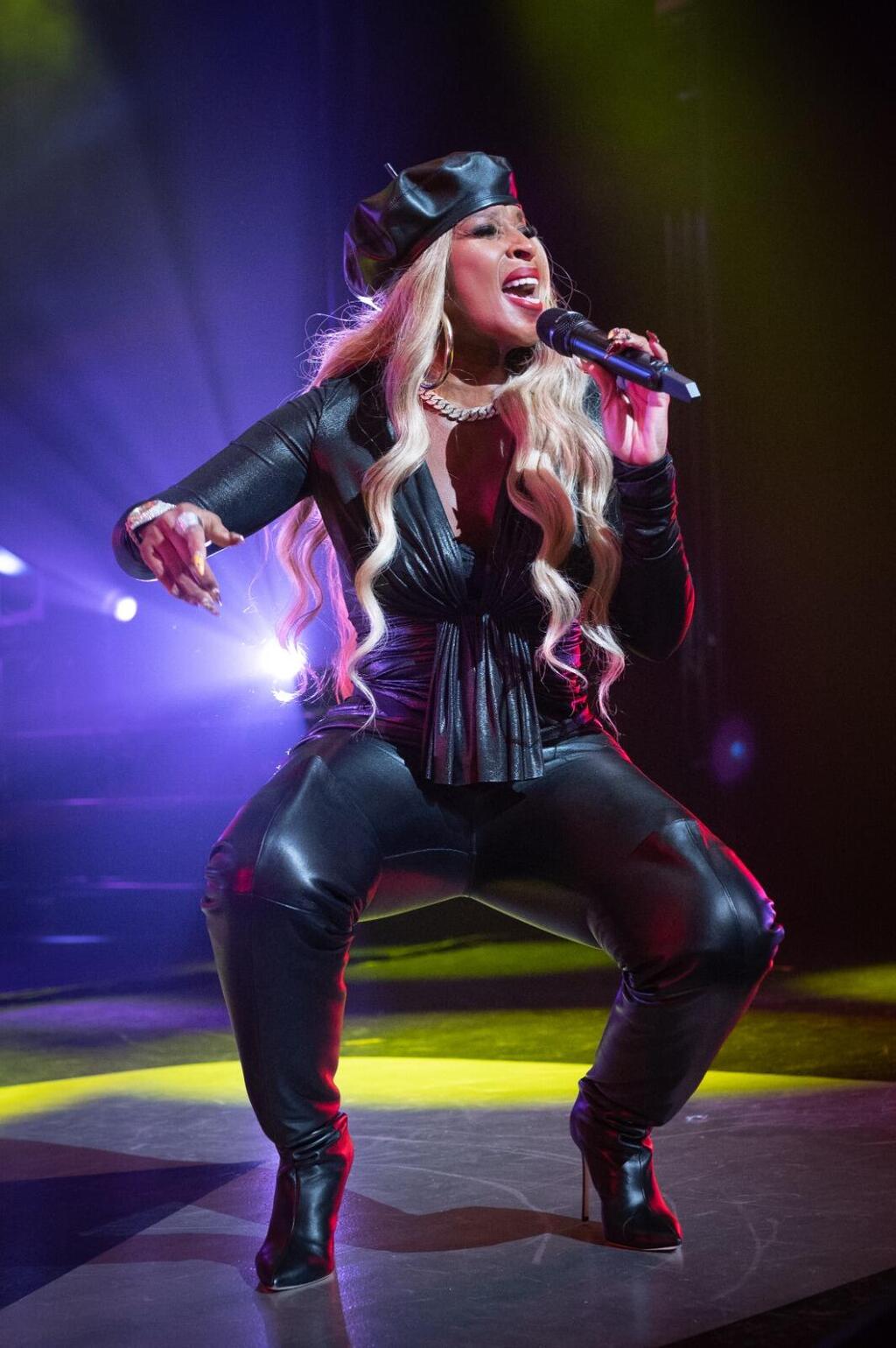 You can tell Apollo Theater has been the stage for some of the biggest names in music when you hear the list of artists who have recorded live albums here - Patty LeBelle, B.B. King, and Michael Jackson, to name a few.
In fact, Michael Jackson's last performance was held here, where he raised three million dollars for charity with only three songs. And it's not just the old-timers who appreciate this venue.
Bruno Mars, Lady Gaga, Alicia Keys, Jay Z, Drake, Coldplay, U2, Paul McCartney - they all chose to perform here and have their shows recorded for TV. They do it not for the money, but for the love of the stage and the audience.
In a way it resembles the Israeli entertainment scene, where everyone wants to perform in intimate settings.
According to Billy Mitchell (73), the legendary historian and tour guide of the theater, despite the theater's investment in modernizing the dressing rooms with showers and other amenities, many artists who perform there still prefer to use the old, rickety ones.
This is because those rooms hold a spiritual connection to the legends who once graced them, such as Ray Charles and Billie Holiday.
Billy Mitchell's connection to the Apollo goes way back to 1965 when he was just a young boy waiting outside the theater while his mother borrowed some money from his uncle who lived nearby.
The legendary owner of the Apollo at the time, Frank Shipman, spotted him and asked if he'd be willing to make some extra cash by running errands for the artists rehearsing for the show. One of those artists happened to be a 15-year-old Stevie Wonder. Mitchell has been hooked on the Apollo ever since.
Billy Mitchell was quite the charmer, building relationships with big stars like The Temptations, and even taking orders from them for take-away chicken and mashed potatoes while grooving to rhythm and blues in the rehearsal room.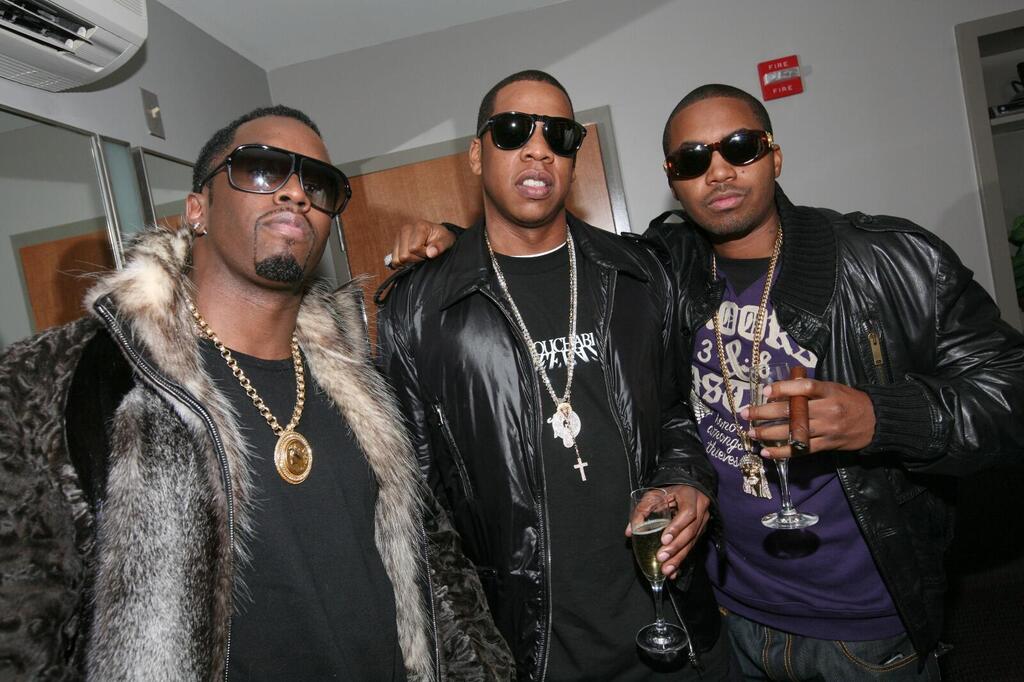 James Brown and Martin Gay were among his close friends and patrons. But Mitchell wasn't all fun and games - Brown put his foot down and demanded that Mitchell improve his high school grades before he could continue working at the Apollo.
Mr. Apollo (aka Mitchell) has done it all - from security guard to usher, flyer distributor to amateur night producer, and even marketing assistant. And let's not forget, he founded the Apollo tours too.
When we run into the house photographer, Shahar, in the red foyer, Mitchell's face lights up as he introduces him with a proud American accent (not that Hebrew one).
Shahar Azran snagged the coveted role of house photographer back in 1997, just six years after moving to the Big Apple and working for a major photo agency. It was all thanks to the personal assistant of the president of Apollo's executive board, who fondly remembered Azran's kindness compared to the other snobbish photographers.
When they needed a photographer for Tony Bennett's concert that evening, Azran was in the right place at the right time. He didn't even know who Bennett was back then, but he did a great job and impressed everyone.
The secret to his success? Knowing when to take pictures and when not to, and always being kind. "The moral of the story is to be nice," he chuckles.
"I often find myself in surreal moments that leave me feeling incredulous. Sometimes I have to pinch myself to confirm that I'm really standing in front of a legend like Otis Williams from the Temptations.
"When Alicia Keys came on stage to sing 'Empire State of Mind', I had to remind myself of my good fortune to be there. With J.Z., her singing partner, I remember a great moment when he was sitting backstage with P. Diddy and LeBron James, all sporting sunglasses, basking in his success.
"I felt like a fly on the wall, observing the scene. Suddenly, his wife, Beyoncé, walked in and all attention shifted to her. It was amusing to see how even J.Z.'s friends couldn't resist her charm."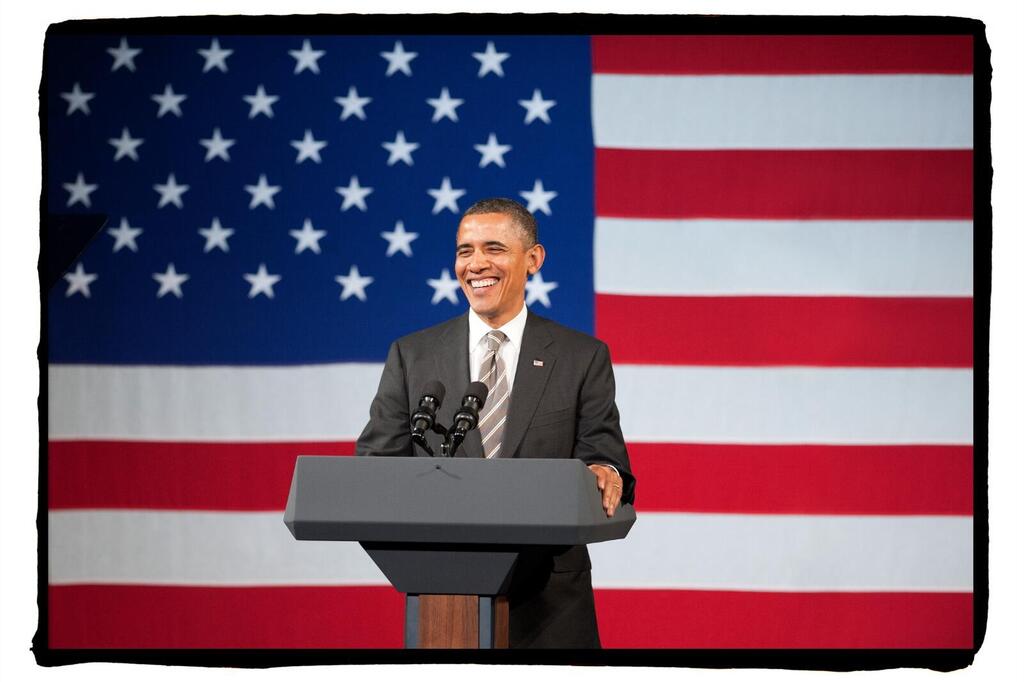 Azran recalls a moment of great excitement behind the scenes at the Apollo when Aretha Franklin arrived. "She took my hand and said, 'I heard there's a collage of my photos in the lobby, show me!'
"She led me down the hall with a small pink video camera in hand (pictured below) and filmed me taking pictures of it. She pointed to her picture and said, 'There I am thinner, but today I look better.' Seeing her several times with us was just crazy. She's not an ordinary person, she's superhuman.
"And the same goes for Barack Obama, who has insane charisma. I'll never forget how he started singing backstage with Al Green in the middle of a campaign. His aide thought he was crazy, but Obama did what he wanted and started singing anyway."
According to Azran, when big artists perform at the Apollo, they tend to have a more intimate setting, inviting close friends and colleagues. "It's not unusual to look around and see more stars in the audience than on stage," says Azran.
"You're a celebrity yourself," I told him. He replied, "I may be a celebrity, but he's a legend."
He recounts a gala evening where Aretha Franklin, Stevie Wonder, Tony Bennett, Denzel Washington, Spike Lee, and Jennifer Lopez sat side by side. At a Bono concert, Azran found himself in an elevator with Bon Jovi and Billy Joel, and during a Bob Dylan concert, he noticed Sting and Bill Clinton among the crowd.
Not all celebrities made a good impression, though. "Prince was a bit particular about his photo shoots. He would only allow three pictures to be taken and that was it. It wasn't just his staff, it was clear that he himself had a say in the matter.
"In the world of celebrity photography, it's no secret that working with A-list stars is much more pleasant than with those on the B-list. Despite their status, they are all human beings with emotions and feelings.
"However, there are some stars whose presence in a room is truly palpable, such as the likes of Obama, Aretha Franklin, and Patti LaBelle. They radiate energy and charisma that make you feel their presence.
"It's like when I asked James Gandolfini why he was so excited to take a photo with Muhammad Ali. 'You're a celebrity yourself,' I told him. He replied, 'I may be a celebrity, but he's a legend.' For me, Beyoncé is a celebrity, but Aretha and Obama are legends."
On another note, the Apollo has been a popular choice for campaign events, not just for Obama, but also for Bernie Sanders and Bill Clinton. Clinton has a special connection to the area, having been a jazz enthusiast since his 20s and fallen in love with Harlem.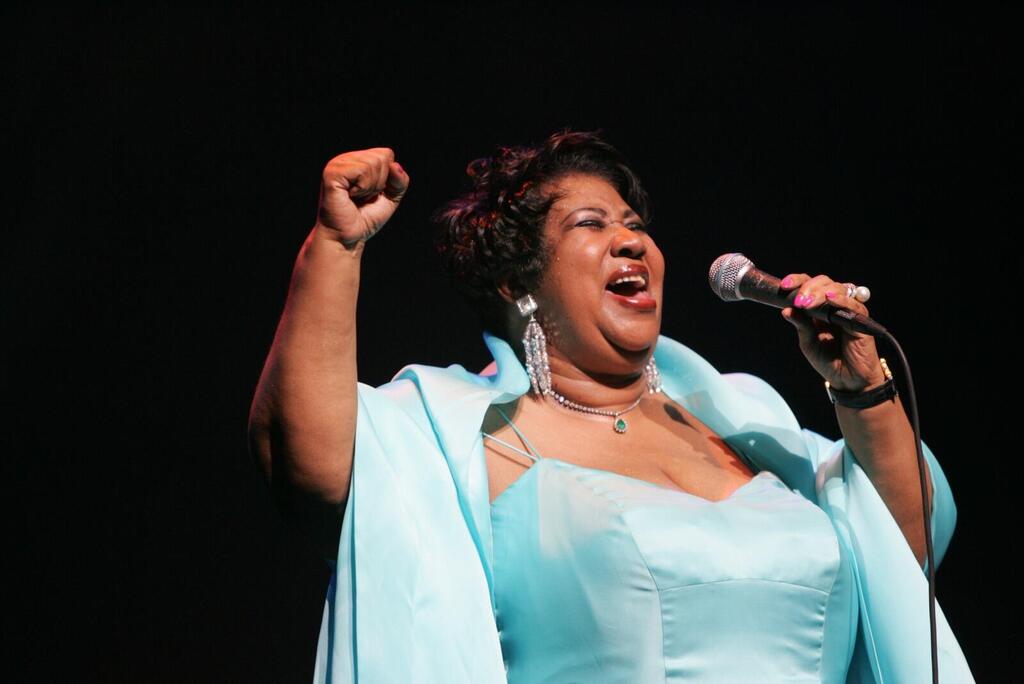 However, his presence also represents the gentrification of the neighborhood, which is now made up of a diverse population including Hispanics, whites, and Asians, rather than being predominantly black.
Azran emphasizes that the Apollo Theater remains a cultural landmark and a symbol of progressiveness and diversity in the neighborhood. Despite its historic significance, Azran stresses that the venue is politically neutral and inclusive, and he has never experienced any discrimination based on his skin color, religion, or political views.
He immediately felt at home in the theater, and the executive committee is respectful towards everyone, regardless of their background. Furthermore, the Apollo has a Jewish history, and the Israeli consulate has even held events at the theater.
Inclusive messages such as "Happy Hanukkah," "Merry Christmas," and "Happy Kwanzaa" are displayed on the entrance sign, reflecting the theater's welcoming spirit.
If you're new to the Apollo, you might mistake it for a fancy gas station wedding venue in northern Israel. The red walls adorned with gold frills, along with the heavy velvet curtains, create an eclectic ambiance that's reminiscent of the Moulin Rouge mixed with a multiplex theater. However, given Apollo's complicated history, it's no surprise it's a unique place.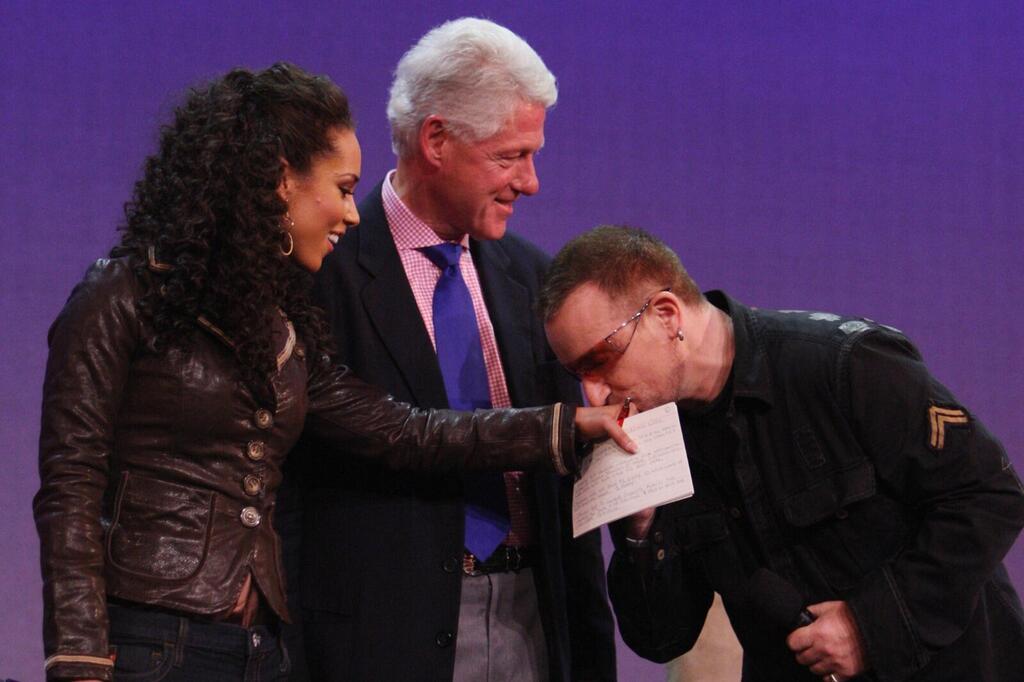 In 1962, when Shipman opened a low-cost restaurant at the Apollo, some black locals protested outside, fearing it would harm their businesses. The demonstrators held racist banners and likened Shipman to the Jewish character Shylock from "The Merchant of Venice".
Shipman reached out to several black community leaders for help, but most remained silent. Only Jackie Robinson, the first black player in MLB, spoke out against the protests, condemning them in his newspaper column and comparing them to events in Nazi Germany.
However, his statement led the demonstrators to attack him personally at his home. It was only when other leaders, including Martin Luther King Jr., came to Robinson's defense that the protests finally ended.
The Apollo Theater had a rocky ride over the years. The 1970s marked the beginning of its downfall when the owner, Shipman's son, was forced to shut down due to the rise of crime and drug use in Harlem.
The tragic shooting of an 18-year-old on the premises was the final straw. Guy Fisher, a local drug lord, then took over the theater until 1981 when it was purchased by Percy Sutton's production company.
Sutton, who had been Malcolm X's lawyer and was well-liked in the Jewish community, brought in several members of the community to speak to the mostly black audience. Interestingly, the same year the theater became a national and municipal heritage site.
Today, a non-profit association manages the Apollo, which continues to be a progressive and black cultural hub.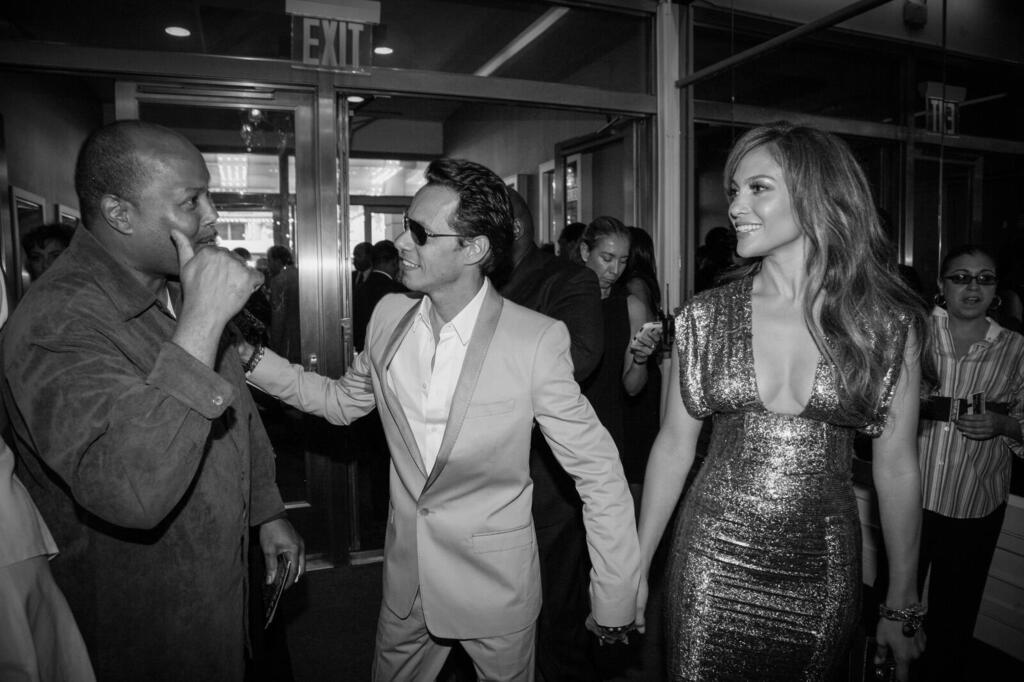 Azran notes that the association prioritizes the needs of the community due to the location of the theater. As such, they organize various free and discounted events catered to the predominantly black neighborhood.
During our visit to the Apollo Theater, we were fortunate to attend a special performance in honor of Kwanzaa. This event was aimed at celebrating African heritage and culture in the United States.
We had expected a fun night for seniors, but instead, we were treated to a Broadway-caliber show that rivaled even the famous "Lion King" performance just a few blocks away.
The costumes, shamanic rituals, and elaborate choreography were captivating, but the most touching moment of the night was when some of the local residents who had made a name for themselves in the city took the stage.
Against the beat of the drums, these individuals shared their stories and served as beacons of inspiration to the community. It was a powerful and moving moment, reminding us of the deep cultural significance of the Apollo Theater and its place in the heart of Harlem.