"It was important for us to create a wardrobe set that speaks fashion - not a costume," said stylist
Itay Bezaleli
in an interview with Ynet on Monday.
Together, Bezaleli and Livné fabricated Noa and her dancers' outfits. The two have collaborated on additional projects for Eurovision in the past, including on the wardrobe set worn by Eden Alene at Eurovision 2021.
The outfit echoes the unique touches of Livné, Israel's most prestigious fashion designer. The black cargo pants Noa wore on stage resemble those that Livné presented at the most recent Tel Aviv Fashion Show. These pair of pants, held together my magnets, end up coming off during the performance, leaving Kirel wearing faux-leather shorts. "We worked on the piece for almost half a year," admits Bezaleli, "I knew I wanted a piece that could come apart."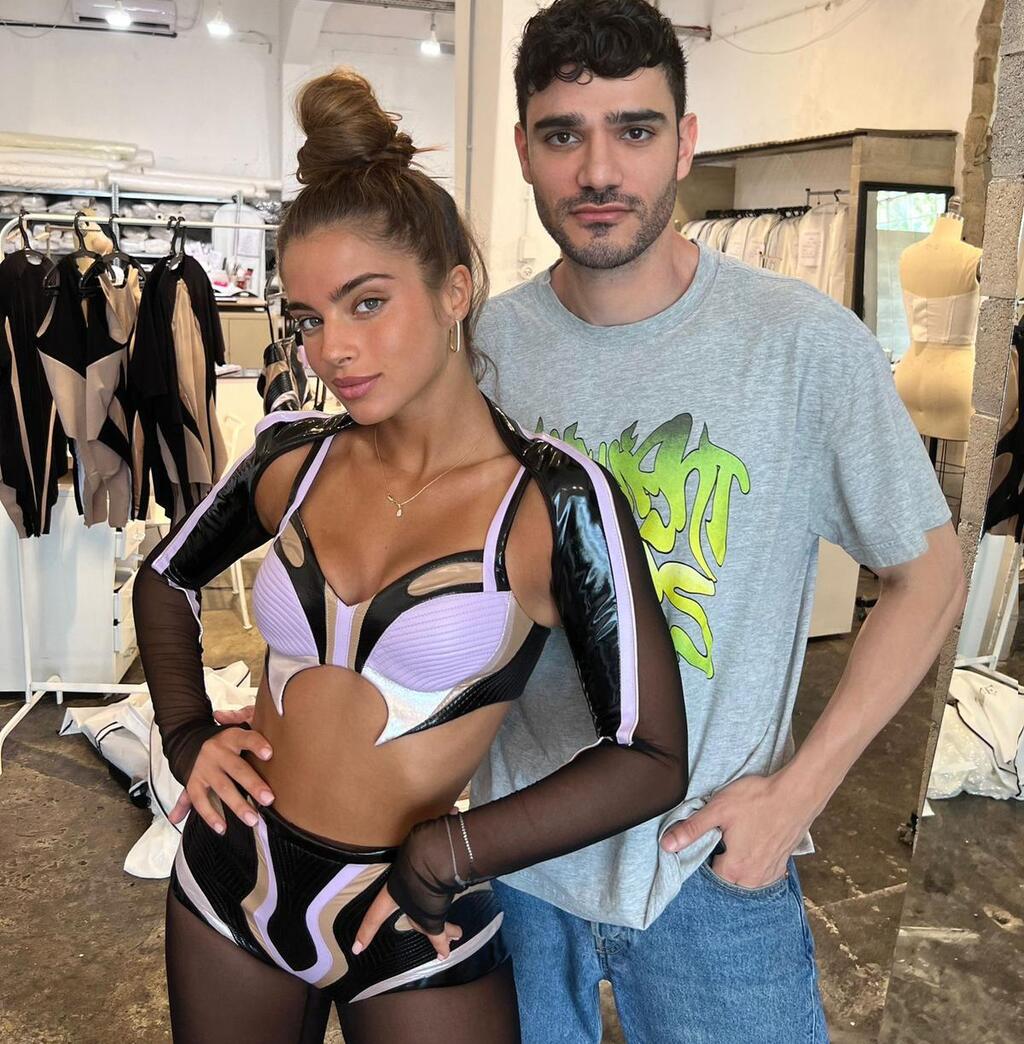 "This was one of the challenges in creating the piece," adds Levana, "the pants are held by magnets and come apart in less than a second. It took a lot of time and experimentation to learn how to do this in the best way. The result is a piece of clothing that Kirel can move in like an animal. She dances wildly and needed comfortable and strong clothing."
One of the additional challenges that the two fashionistas faced, and successfully overcame, was how to design an outfit for the Eurovision stage that would portray a fashionable tone, and avoid the circus-like clichés of the competition. According to Livné, the original idea that Bezaleli came up with was a totally purple look for Kirel and the dancers, which ultimately changed to a black and more dramatic color scheme.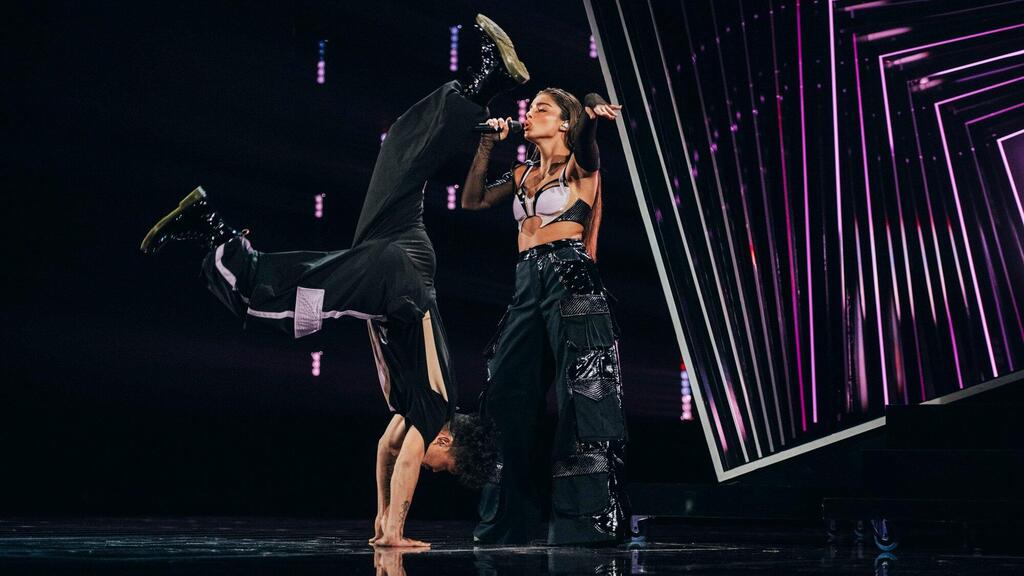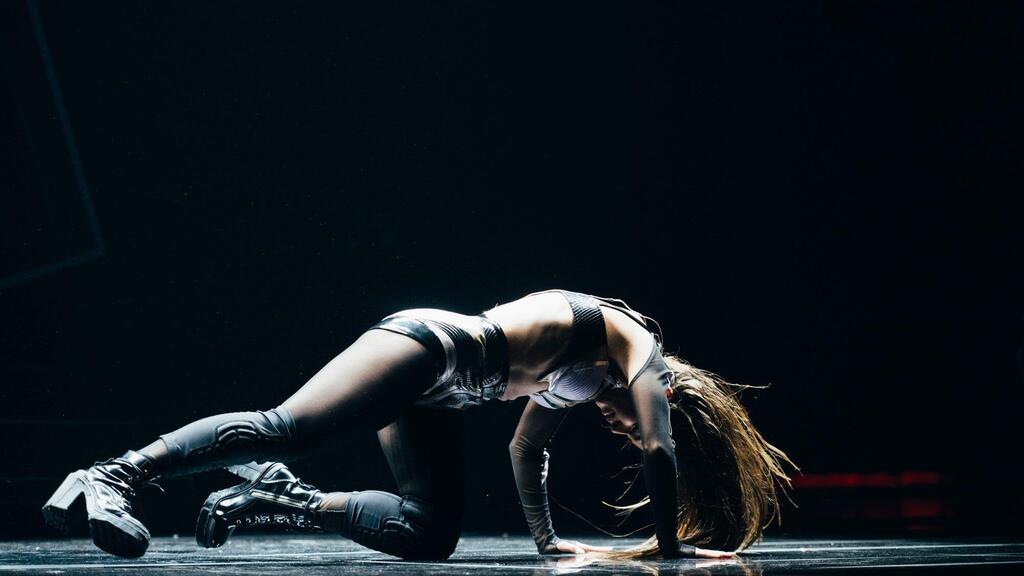 "The Eurovision stage is tricky", explained Livné, "the reputation of Eurovision is known for many circus-like outfits and costumes, and it was important for us that Noa's appearance would convey fashion, appear youthful and effortless, and above all not feel too Eurovision-y".
Bezaleli agreed with Livné and added that at the beginning stages of constructing the outfit, he tried to use artificial intelligence and asked it what Noa Kirel would wear to the Eurovision. "It came up with costumes," he laughed, "it may have been accurate for two years ago, but this time we went completely the opposite direction - something that conveys more MTV vibes than Eurovision ones. It is 180 degrees different from what we did for Netta Barzilai in 2018. Then we built a character through the costume, and now we wanted to showcase Noa and connect her to fashion".
Bezaleli arrived in Liverpool, England - where Kirel will perform in the semi-finals next Tuesday (May 9th) - with eight full suitcases. In addition to the outfit for the Eurovision competition itself, Kirel is will attend various additional events. She will wear clothes designed by young Israeli designers, such as
Gal Ullman
and
Gilad Krashin
(both of whom have dressed her in the past), alongside clothes from Puma (for whom she serves as an ambassador) and Factory 54. In all of them, admitted Bezaleli, Kirel incorporates a personal touch.
"It's impossible to design a dress for Noa without her making the final call. She is involved in the whole process," he concluded. "She trusts me and the designers, but every work with her is a joint effort".