Since showing up in Qatar to cover the 2022 FIFA World Cup, many Israeli journalists have attested to being subjected to limitless abuse from pro-Palestinian soccer fans.
The latest in the series of such incidents came on Sunday. After England beat Senegal 3:0, the rowdy English fans stopped by for an interview with Israeli broadcaster Kan 11.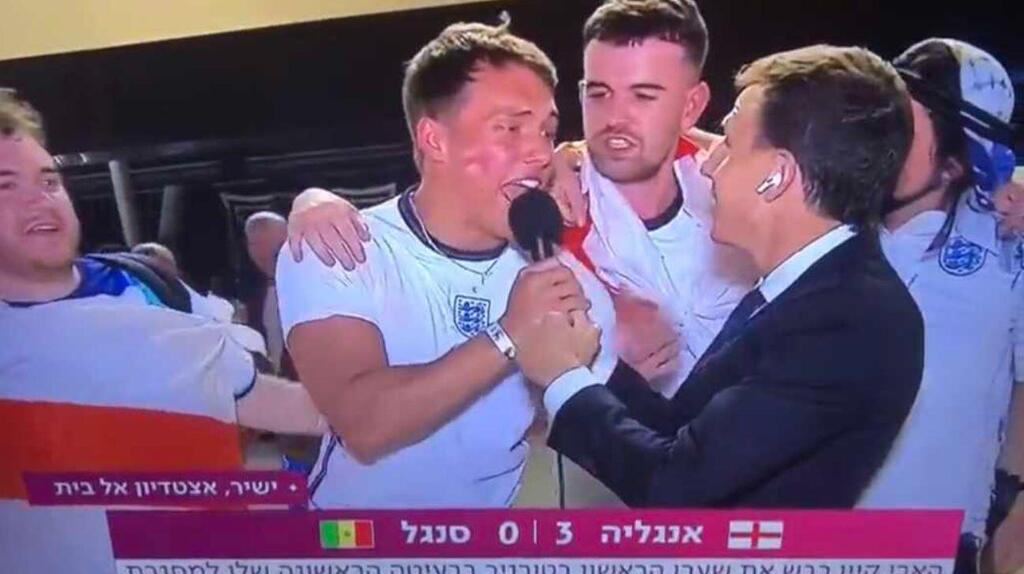 After the reporter asked them if the World Cup is "coming home," a reference to English hope of winning the trophy for the first time since 1966, one of the fans answered, "Yes," before shouting, "But more importantly, Free Palestine!"
The clip went viral, with many complementing the fan for speaking on the issue, and others saying, "This video made my day", "Grant Palestine victory over their enemies," etc.
A different fan, however, took issue with that chant. "Did this Brit forget how his country took over half the planet and subjugated people to its will for centuries?"
A different viral clip on Tik Tok saw another English fan with the flag painted on his face give an interview to Al-Jazeera outside the Ahmad Bin Ali Stadium, saying: "One, it is coming home. And two, Falasteen Hurra (Free Palestine)!"
Both clips have been viewed millions of times in the Arab-speaking social media. This comes amid tensions in Qatar as Israeli reporters were harassed by Arab fans, with one Saudi fan screaming at a reporter's face: "There is no Israel, only Palestine!"
Seeing as this is the first ever World Cup to be hosted in an Arab-speaking country, the Israeli-Palestinian issue has been on the agenda more so than during tournaments in the past.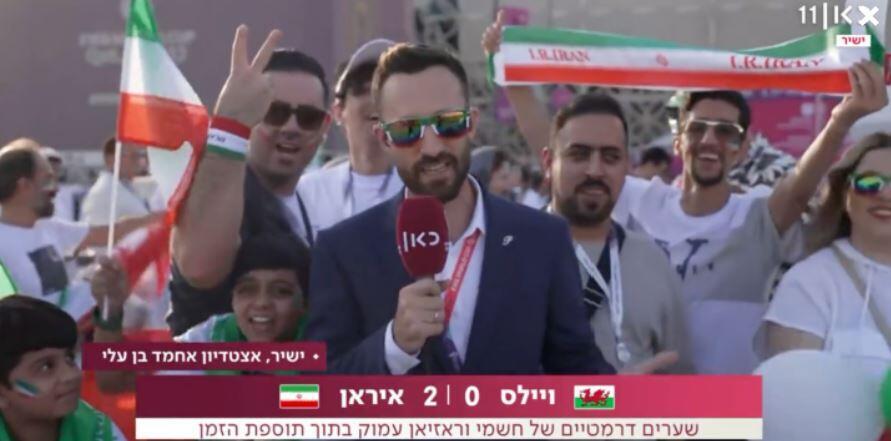 That said, some heartwarming moments did occur, with Iranian fans smiling in the background as an Israeli journalist reported on Iran's dramatic win over Wales.