Manor Solomon walks through his upscale neighborhood in North London, crossing the world-famous Abbey Road zebra crossing, which gained global recognition in 1969 as the backdrop for The Beatles' iconic album.
Solomon, arguably the most prominent Israeli soccer player in the world—or perhaps the "John Lennon" of Israeli soccer—significantly elevated his status last summer by signing a five-year contract with Tottenham Hotspur, one of the six major clubs in the world's top soccer league, the English Premier League.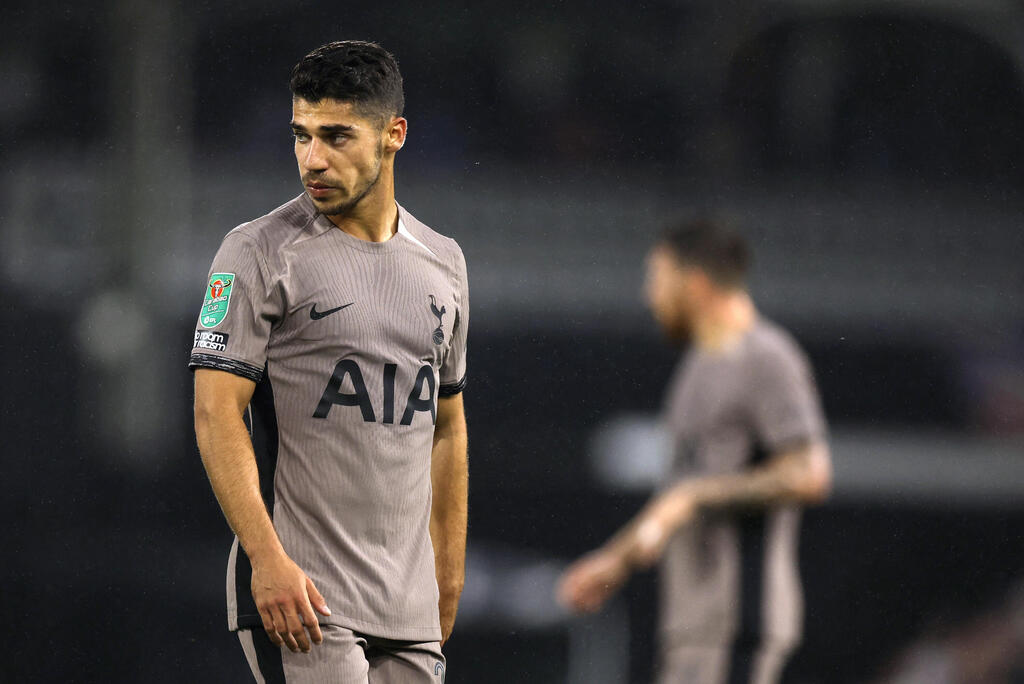 At Tottenham, Manor Solomon competes for playing time against some of the world's elite players. However, he is the most crucial player for the Israeli national team tasked with leading them to their first major tournament since the 1970 World Cup.
Meanwhile, Solomon is in a period of adjustment. He is already familiar with London, having played last season for Fulham, but that's where the similarities end between his former club and his new one. Tottenham is a European powerhouse where he will earn around three million euros per season.
Solomon's partner is here with him, accompanied by his parents, Yossi and Ayala, PE teachers from Kfar Saba. They have come to help with the move from their Chelsea apartment to St. James, one of the city's most upscale areas. Renting an average three-bedroom apartment here will set you back about 10,000 pounds per month. In the nearby Highgate neighborhood, where Tottenham's biggest stars reside, the prices are even higher.
Until they move into their new apartment, Tottenham has rented a room for Solomon and his partner in a five-star hotel located within the team's training complex, which also hosts the England national team before their matches. Spacious suites and personal chefs are part of the basic package offered here.
I accompanied him on his first steps with Tottenham; during his first home game in the English League, where he came on as a substitute and managed to create a viral moment as he dazzled against Manchester United, winning the hearts of about 63,000 fans at Tottenham Hotspur's stadium. This venue opened four years ago at a cost of over a billion pounds.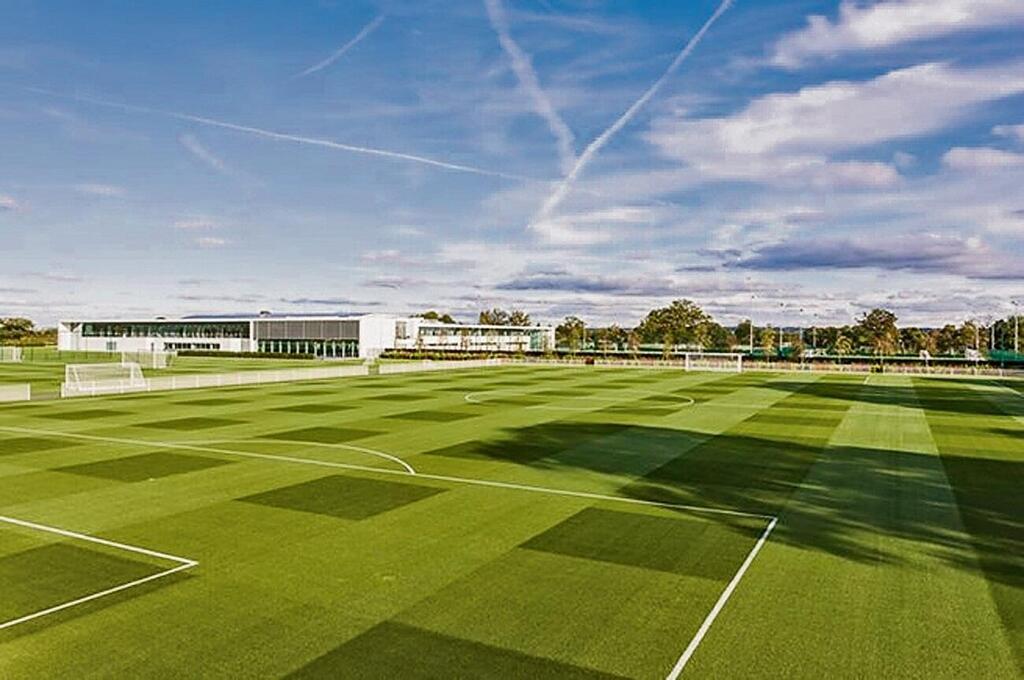 We'll also visit the lavish Enfield training ground, the home of "The Spurs," as the team is nicknamed, based on the cockerel that graces the club's emblem. I even tried to squeeze a few words out of his stoic coach, the Australian Ange Postecoglou. More on that later.
In the meantime, at a café in his new neighborhood (where a small cappuccino would cost you an arm and a leg), the wunderkind from Kfar Saba sits down, devoid of star-like pretenses, displaying the same genuine modesty that was evident when he was growing up in the youth division of Maccabi Petah Tikva. A simple tee-shirt, white Bermuda shorts, no flashy watch or eye-catching status symbols. He's the same old Manor, just on a new team.
Stars aren't getting harassed in London
When Solomon climbs into his Porsche SUV on his way to the training ground, 45 minutes away from London, it's hard to believe that just a year and a half ago he experienced a vastly different journey. At that time, he was living in Kyiv while playing for Shakhtar Donetsk and had to hastily evacuate as Russian army bombings began. On his way to safety, he saw Putin's tanks making their way toward the Ukrainian capital.
After what felt like an eternal 15 hours, he reached the border in Lviv. There, he waited in the bone-chilling cold, with no food and a dead phone battery, until a rescue vehicle sent by the Israeli Foreign Ministry arrived to take him to Poland.
Where he is now seems like a dream compared to that nightmare. After his rookie year in England and a move to a team that just four years ago made it to the Champions League final, he reflects on his new life. "What's great about London," he says, "is that even if people recognize you, even if you're the biggest star, they don't harass you. It's not like in Manchester or Newcastle."
After nearly an hour on the road, we arrived at Enfield Town, continuing along the tree-lined Hotspur Way on the way to Tottenham's training ground. The facility looks like the soccer version of Disneyland—amenities that an Israeli soccer player could only dream of. There are 15 grass pitches, not including those with synthetic turf, four of which are exclusively for the first team.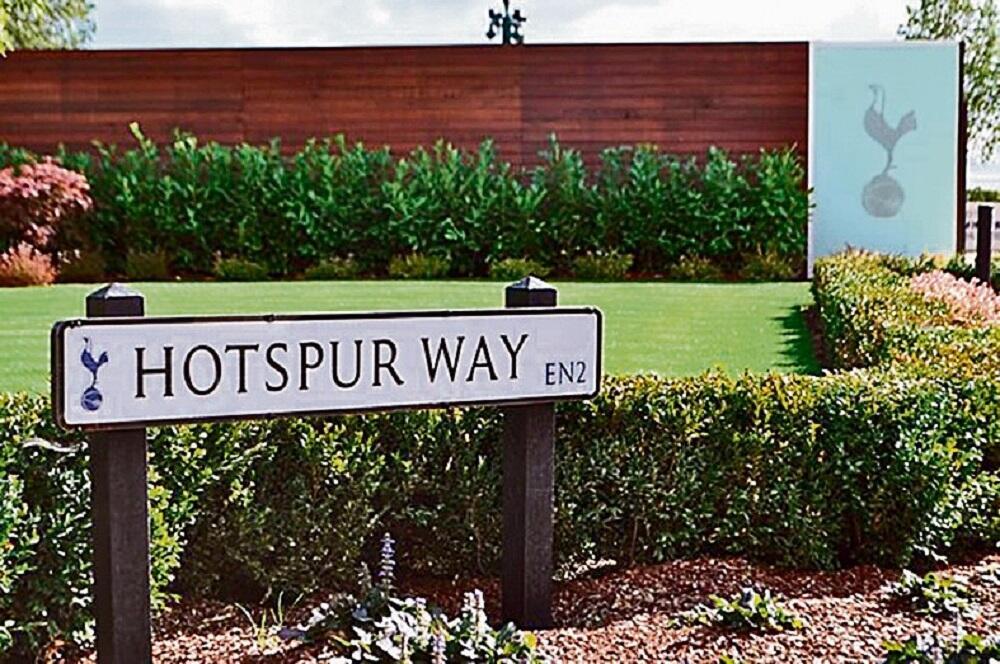 As part of its social responsibility initiatives, Tottenham has committed to investing £2.3 million in the local community over the next decade. This includes hiring 2,500 local employees, including individuals with disabilities, and also providing 17,000 hours of sports education for the younger generation here.
It's hard to count the number of professionals standing on the pitch during training. There are eight fitness coaches, four assistant coaches, and hundreds of additional staff, most of whom the players don't even know by name.
After intensive training sessions, meals are served to the players based on pre-orders, and Solomon even has the option for kosher meals. Around the complex, you can find a lounge equipped with sofas that seem to know exactly how to make you comfortable, spacious hot and cold pools, and a plethora of luxurious facilities available for the players.
Still, with a budget of hundreds of millions of pounds, especially after the club recently sold its biggest star, Harry Kane, for a hundred million euros to Bayern Munich, the standards are set accordingly. These standards also include a private jet available for the team's use, whether for games in distant cities like Newcastle in the North or for last summer's training camps in Australia, Singapore and Thailand.
"Big Brother and Ted Lasso," Solomon mentions, referring to his viewing preferences during long flights on the opulent executive jet, where each seat transforms into a luxurious bed at the touch of a button. He's getting accustomed to the idea that for players in elite clubs, which travel on global marketing tours, the airplane already feels like a bus.
"The Premier League is the NBA of global soccer," he says. "You have to understand that players from the Spanish or Italian leagues are willing to come to mid-tier English teams. It's the biggest thing there is."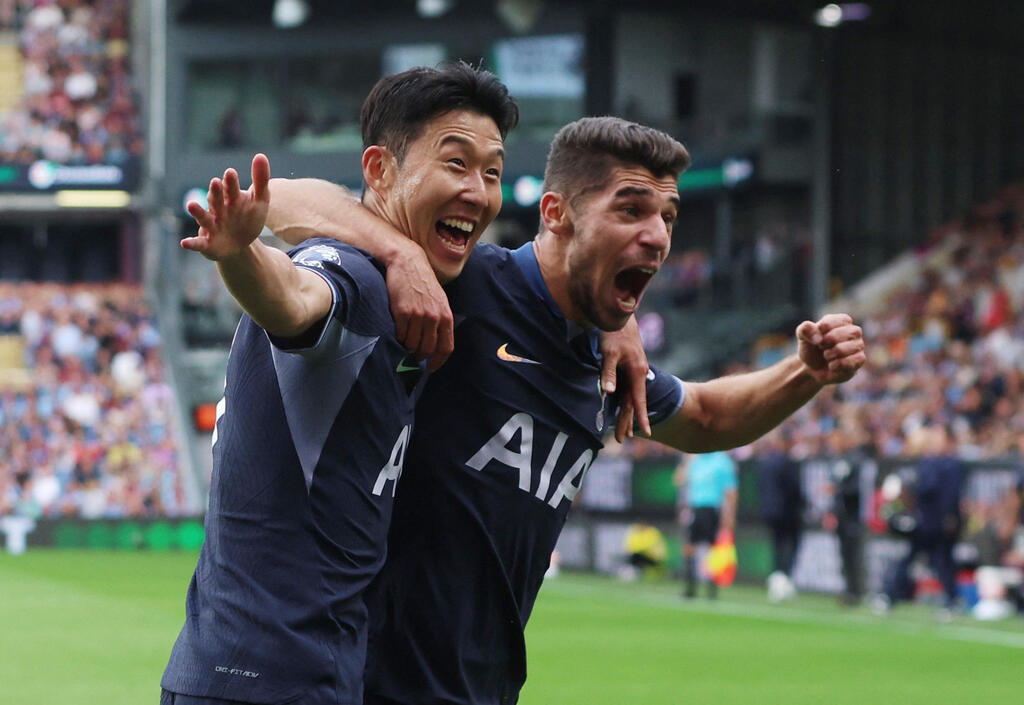 The understanding that he's joined an elite team in an elite league is evident not just in his words but also in his actions. Solomon participates in high-intensity training sessions to prove both to himself and his coach that he deserves playing time on a team that features names like the Korean captain Son Heung-min, whose face is plastered on billboards across London; Ivan Perisic, the World Cup runner-up with Croatia; James Maddison, one of England's top players today; Swedish star Dejan Kulusevski; and the list goes on. With competition like that, Solomon has to continuously prove that he has earned his spot on the pitch.
After games, he talks to Hadar Rosenberg, a mental coach who helps him analyze key moments in the match, via Zoom. He also consults with Dr. Elad Ashkenazi, the psychologist for the Israeli national team. Unlike in Israel, where it's common for any course graduate or public speaker to become a consultant-for-something, this role doesn't really exist in England. So Solomon relies from a distance on people he can trust.
Alongside the physical and mental challenges, Solomon's adjustment to joining a star-studded team involves working with a tough Australian coach, who is also a newcomer to the Premier League.
"He's not a highly-regarded coach in Australia," says a senior Australian player. "It was a big surprise for us that he got the job at Tottenham, mainly because of his personality and the fact that he's not known for excellent player management."
This presents a new challenge for Solomon, who was accustomed to training under coaches who believed in him and embraced him from the start. This time, he's dealing with a different kind of authority and a completely different style. Someone who knows the coach, Ange Postecoglou, well is another Israeli and a national team colleague of Solomon's, Liel Abada, who played under him at Celtic in Scotland. To put it mildly, Abada did not particularly like the Australian.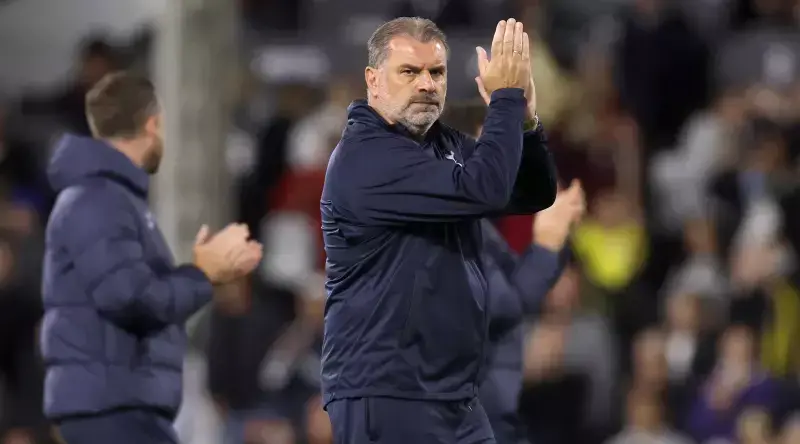 But all of this doesn't matter, because Postecoglou was brought in to coach by Tottenham's Jewish owner, Daniel Levy, on a five-year contract. "I recognized Manor's talent," he says. "My strategy is very offensive, so it's important for me to have a player like him. I see his passion every minute, both in training and on the field. He will bring us a lot of energy."
When asked about Solomon's adjustment to the prestigious club, Postecoglou radiates complete optimism. "It's good that he's come to a big club; he'll learn from the veteran players and improve from moment to moment. He will give us many great moments."
Alongside the warm words from his new coach, Solomon is also aware of the less welcoming reactions from some sections of the Tottenham crowd, who argue that he's an unknown player unlikely to deliver.
"I understand that; they haven't yet seen what I'm capable of," Solomon says confidently. "Last year, I was injured for half a year. This year, I'll show everyone what I'm worth. We have an attacking coach who told me that he knows and appreciates my abilities. It will be fun to watch our football this year."
Earlier this month week, the long-awaited moment arrived when Solomon was among the 11 selected for Tottenham's starting lineup. True, it was a League Cup match and not the English Premier League or the Champions League, but the 85 minutes against Fulham were precisely the opportunity he had hoped for to truly make his mark.
He looks up to the career that Yossi Benayoun had here, who, like Solomon, started his journey with a team that was not highly touted—Benayoun at West Ham, Solomon at Fulham. Benayoun later became a significant player at Liverpool and moved on to Arsenal and Chelsea. No Israeli soccer player can boast a career that spans three such prestigious clubs, but Solomon aspires to that.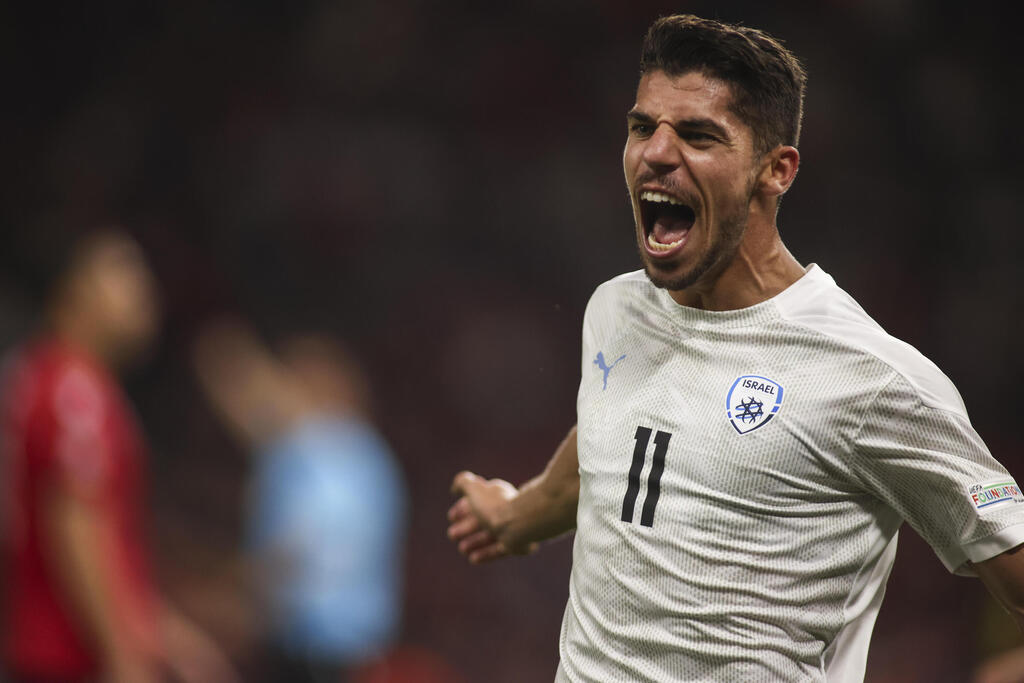 He has another hope, this time with the national team: to be the one who leads Israel to its first-ever Euros. Only one point separates second-place Romania from Israel, who are right behind them and both sides are expected to duke it out to the end for a place in the knockout stages.
"The successes were a combination of good coaches—Ofir Haim and Guy Luzon—and quality players. This serves as inspiration for all of us. It primarily indicates that we have a generation of good players, many of whom will be integrated into the senior team. However, we can't compare youth teams to senior teams; they are worlds apart."
Standing at 5'5 feet and weighing 145 pounds, he bears a modest physical stature for someone on whom so much responsibility rests. He will be celebrated if the national team succeeds, but he will also, unfortunately, be the one to face criticism should things turn out differently. Yet outwardly, at least, he doesn't seem bothered by it.
"I have no problem with the pressure. Some players like it; some don't. But I'm happy that it's all on me; I'd rather be in the spotlight than not get any attention," he says.
"There are players who are born leaders, and there are those who become leaders over time. Clearly, I lead the team, and I'm happy about it; I do everything to pull the players toward achievements. I dream of reaching such moments."
Solomon may be taking his first steps with a major European club, but he has already experienced big moments in his career, scoring goals against Manchester City and Real Madrid in the Champions League while playing for Shakhtar Donetsk. He puts all of this aside when asked about the comparison between those big moments and the possibility of scoring a goal that would qualify Israel for a major tournament.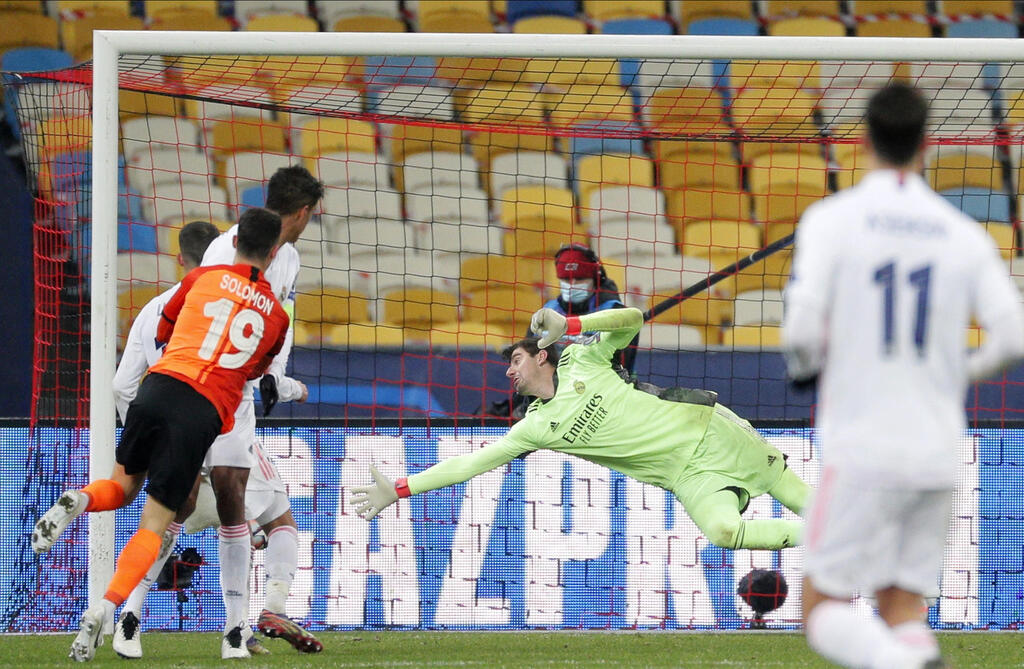 "I have a dream of scoring a goal that will take the national team to the Euro. It would be bigger for me than all my Champions League goals; that's clear to me, because it's the dream."
The most competitive position in the world
These are great days for Israeli soccer. From the historic summer achievements of the youth national teams, to Solomon's move to Tottenham, to the participation of five Israeli players in the Champions League—Oscar Gloukh with Salzburg, Omri Glazer with Red Star Belgrade, Liel Abada with Celtic, Stav Lemkin with Shakhtar Donetsk, and another player we'll get to shortly—to the appointment of Barak Bachar as the coach of Red Star Belgrade, and of course, the incredible
transfer of national team goalkeeper Daniel Peretz to German powerhouse Bayern Munich
.
"That's an insane transfer," says Solomon about his friend who was bought from Maccabi Tel Aviv for six million euros. "This isn't a move within the English league; it's a direct transfer from the Israeli league to the champions of Germany. I really hope he succeeds."
Until Peretz's success, who for now is expected to be the backup goalkeeper in Munich, Solomon remains the spearhead of Israeli soccer's renaissance. But the obstacles on the way didn't start with fleeing a turbulent Ukraine and didn't end with the current battle for playing time. Last year, he was sidelined for six months due to a meniscus injury during a friendly match against Chelsea. This came after a legal battle with FIFA and his former team from Donetsk over a no-fee transfer to Fulham due to the war in the country.
"The months I was sidelined were a frustrating period. I was stressed about what would or wouldn't happen the next season; I feared it would all have a negative impact on me. Being a player on loan made it even more frightening, but then things started to become clear."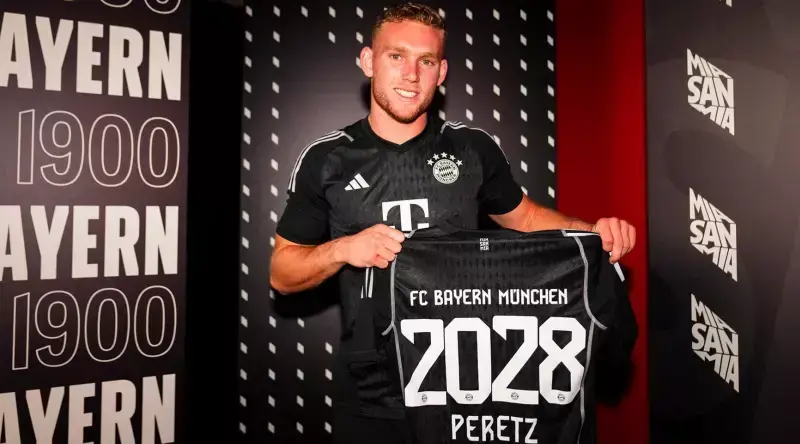 It was then, after a lengthy recovery, that he experienced the greatest run of his career so far—a month and a half during which he was unstoppable, scoring five goals in five games for Fulham. It's reasonable to assume that this performance was the primary reason he secured a multi-million dollar contract with Tottenham.
By the end of April, initial messages started to arrive from Tottenham to his Israeli super-agent Pini Zahavi, indicating interest in the Israeli gem. The close relationship between Zahavi and Tottenham's owner, Daniel Levy, a British businessman who has been the longest-serving chairman in the English league with over two decades in the role, helped to finalize the transfer.
Levy is a story unto himself, not just because of his seniority and Jewish lineage, but also because he has managed to elevate Tottenham to high levels, attracting top-tier managers like José Mourinho and Antonio Conte. This increases the intrigue surrounding the arrival of the new Australian coach who joined the team following success with Celtic in Scotland but lacks an impressive resume like his predecessors.
Levy is considered a highly astute owner, and Tottenham's player salaries are the lowest among England's leading clubs. Alongside this, he managed to raise the club's value from around £80 million 25 years ago to an estimated £1.5 billion today, with an overall annual operating budget of about £450 million. Known for his shrewd negotiation skills, many agents and players will attest to this. At the same time, he faces criticism for relatively low investment in signing new players.
One of the Israelis who knows the Premier League well is Avram Grant, who, as Chelsea's manager, came close to winning the Champions League and was just one missed penalty away from lifting the trophy. He currently resides in London and is following Solomon's progress.
"Manor is a special player; he was excellent at Fulham," he says in our meeting. "I spoke with him, and he's thrilled to be at Tottenham; he has improved his killer instinct. What sets him apart is his amazing one-on-one ability; he's among the best. He is a Premier League player in every sense."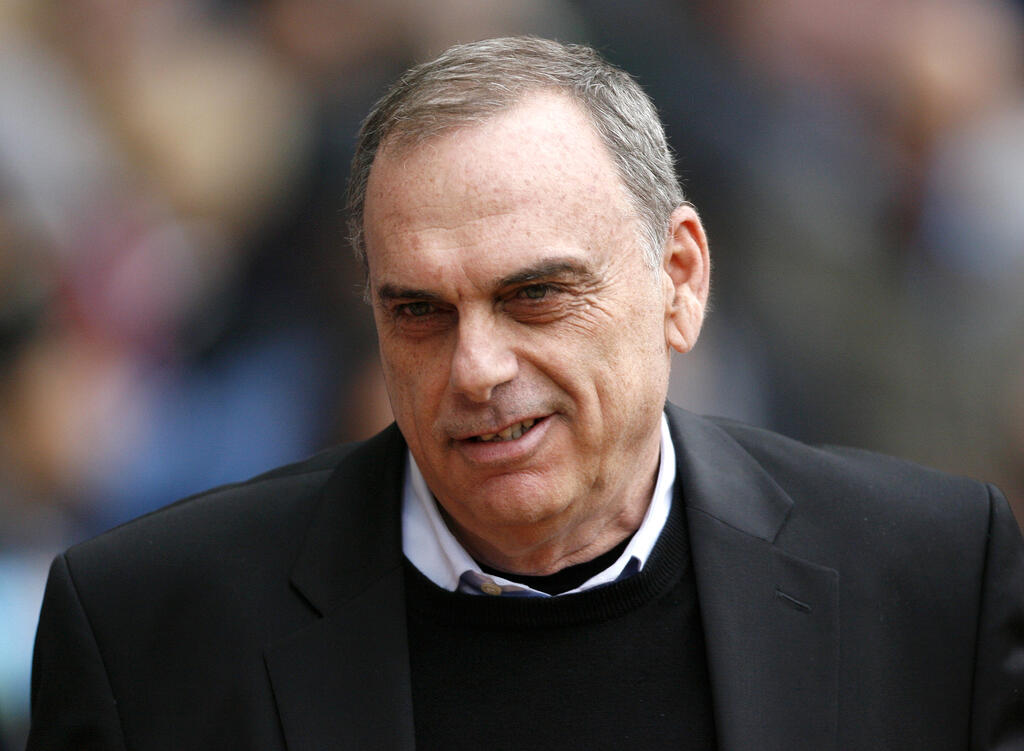 After rejecting offers from other English teams like Brighton, Aston Villa and Fulham—who would have been happy to keep him—Solomon told his circle that only Tottenham interested him. He arrived at Spurs following a disastrous season by their standards, finishing only in eighth place and leaving owner Levy with fewer reasons to invest in new signings.
Nonetheless, even after the departure of captain Kane to Munich, Solomon faces a locker room with egos almost as big as their salaries. The team is divided between many Spanish-speaking players and an English camp. So far, Solomon has mainly bonded with the Italian goalkeeper Vicario, Englishman Madison who arrived from Leicester, and Ben Davis, who is married to a Jewish woman.
"If you believe in yourself, you have to compete with the best players in the world," he says. "In every Premier League team, there's a battle for a spot in the lineup against quality players. In my case, as a left winger, probably the most competitive position in the world, the challenge is even greater. But I believe in myself, and I know the coach believes in me too. He has followed me since his days coaching Liel Abada at Celtic, which led him to watch Liel with the national team and discover me as well.
"I could have played for a smaller team and gotten more minutes or even joined another league, but I preferred the challenge of competing at the highest levels."
When asked about the difficulty of dealing with games where he might sit on the bench the entire time, he explains, "I know how to come back from such games and try to tear up the field, even if I didn't play a minute in the previous game.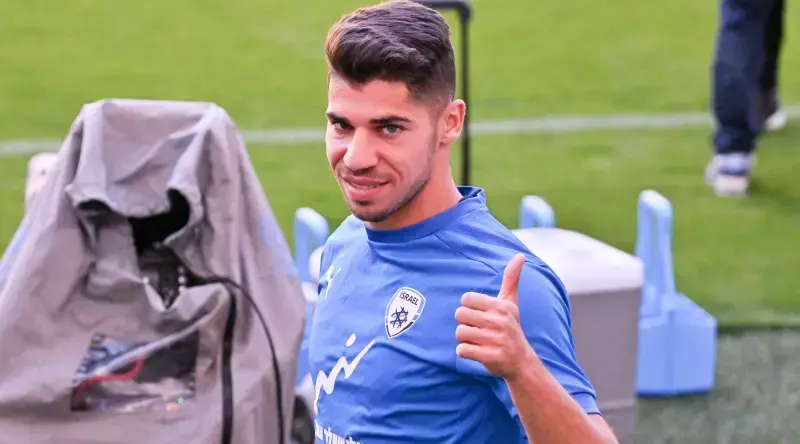 "Arriving at Tottenham is a dream come true; I wouldn't have believed that at 24, I'd join such a massive club. Everyone dreams of playing here, and I don't intend to stop now. I understand that I need to improve, and I can do that to become the best version of myself."
Solomon is only the second Israeli to wear the Tottenham Hotspur jersey; he was preceded by Ronny Rosenthal, who arrived in London after winning the championship with Liverpool.
Rosenthal was the first Israeli to play for England's "Jewish" club, a local equivalent to the Dutch team Ajax. The local fans have adopted the nickname "Yids," which was originally an antisemitic slur but was reclaimed by Jews as a humorous response to slurs against them. They refer to themselves as the "Yid Army."
Four years ago, the club reached out to its fans via email to inquire about their views on the use of the word Yid. The email from Tottenham read, "We are aware of the historical importance and significance of the term, which originated as a response to anti-Semitic chants. Today there is an ongoing public debate about the use of the term 'Yid,' and we would appreciate your participation in the survey." The club ultimately did not change its fan practices.
The Jewish connection with Tottenham began in 1935, when a swastika was hung from the roof of the team's then-home stadium, White Hart Lane, ahead of a game between the England and Germany national teams. Tottenham fans quickly removed it. Since then, the self-proclaimed "Jewish" fanbase has often faced antisemitic chants from supporters of rival teams.
Many Jews settled in the Tottenham area in North London as early as the 18th century, and soccer served as an escapist refuge from persecution across the kingdom. Although many Jews also identify with another London team, Arsenal, it is Tottenham that has been labeled "the Jewish club," and its fans have proudly adopted derogatory chants.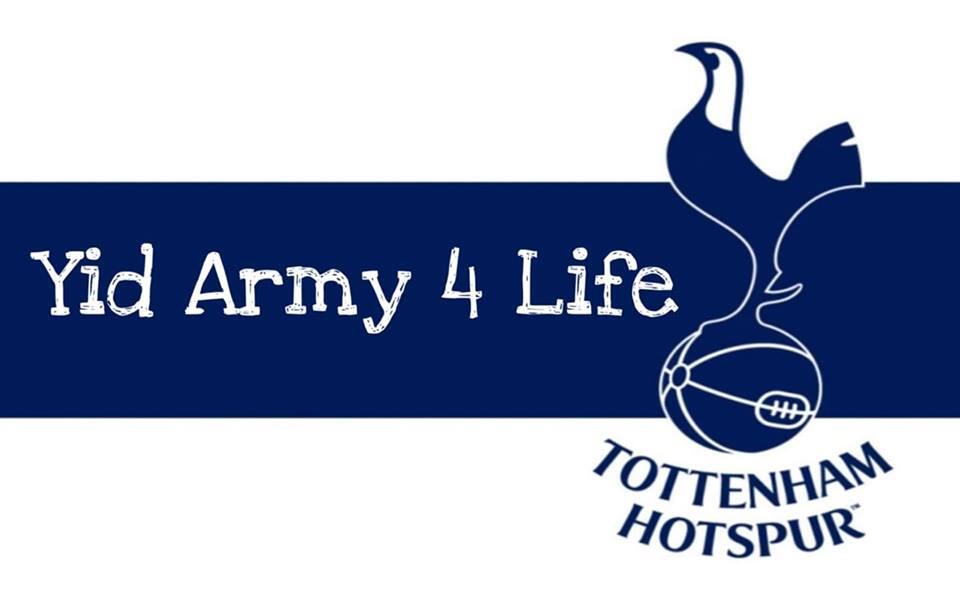 "I see Israeli flags in the stands and hear the chants from the crowd," says Solomon, who drew many Israelis to his games in London even when he played for Fulham. "It gives me great joy. There's a deep connection here with the Jewish community. I know that Tottenham has many fans in Israel, and I'm sure that number will only continue to grow."
Ronny Rosenthal, who preceded him, has continued to reside in North London and even holds two season tickets to the team's home games. "Today, Tottenham is a club that has upgraded itself compared to the time when I played there," says Rosenthal.
"There's much more pressure surrounding the results now, the stadium is packed every game, and the team has even reached the Champions League final. The expectations are much higher, so Manor's choice carries risk, and he knew this from the start. I hope he will get plenty of playing time this year."
Rosenthal, who signed with Tottenham in 1994 and played a hundred games for the team until 1997, explains the club's Jewish connection. "It's something historical, a tradition that has been built. You feel the team's Jewish identity in the stadium with the flags and the chants, the same chants that fans yelled 50 years ago. What has changed is that it's much harder for a player to come here now because the team is much better."
Solomon arrived, and fortunately, he's not alone here. His partner Dana joined him in Ukraine after her discharge from the Israeli military and has continued on with him to London. She is a year younger than him and is studying communications remotely at the Open University. She even recently got some hands-on experience when she conducted a television interview with Solomon ahead of the new season.
While Solomon travels to the training ground every day, Dana is polishing her English, working out and spending time with their mutual Israeli friends. In contrast to her, Solomon's parents are shuttling between Israel and England; they've come this time to help with the move just before they start their school year as teachers.
"From the very beginning, Manor aimed for the highest places," says his father Yossi excitedly. "I have no doubt that he will also make his mark here; all he needs is time."