Two Israeli teams faced against each other at the table tennis championship as part of the
Invictus Games
, an international multi-sport event first held in 2014 for wounded, injured and sick servicemen and women, both serving and veterans.
After the final round, held in Germany, the teams both the gold and silver medals for Israel, with Menashe Zorik and Yagur Caesari winning 2:0 over Yigal Lagziel and Boaz Arad in the mixed doubles category.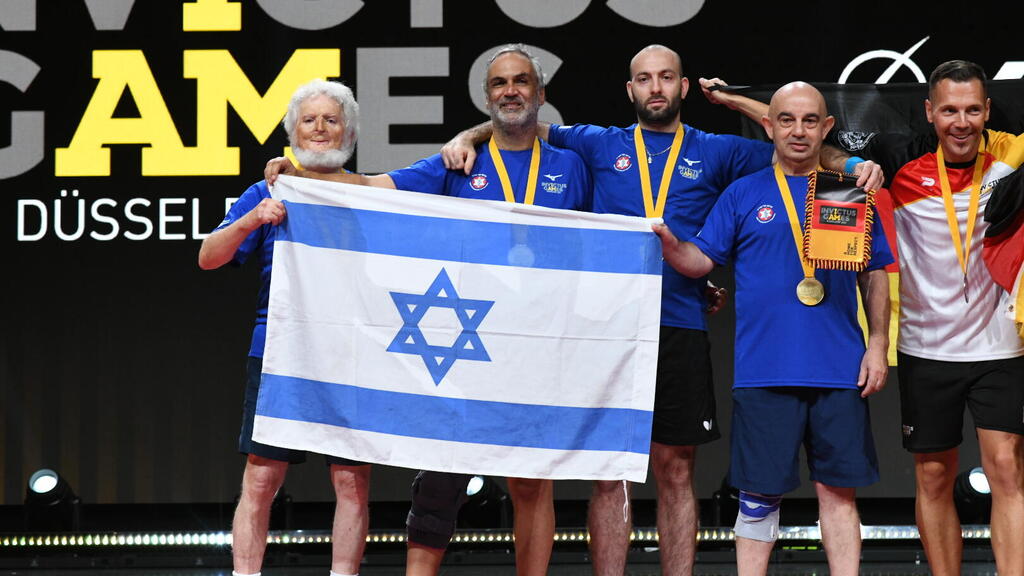 The exceptional achievement comes the first time that a delegation of injured IDF soldiers, led by the Ministry of Defense's Rehabilitation Department and the IDF Disabled Veterans Fund, participated in the Invictus Games.
"Seeing the Israeli flags flying proudly on German soil made me emotional," Zorik said after the award ceremony. "We were mentally strong today. This honor goes to Israel."
"To win both the gold and silver medals in the first time an Israeli delegation has participated in the games is a very impressive achievement. Israel is now considered a powerhouse in table tennis," Caesari said. "During the games, we saw our families crying from joy on the screens, and we were very moved."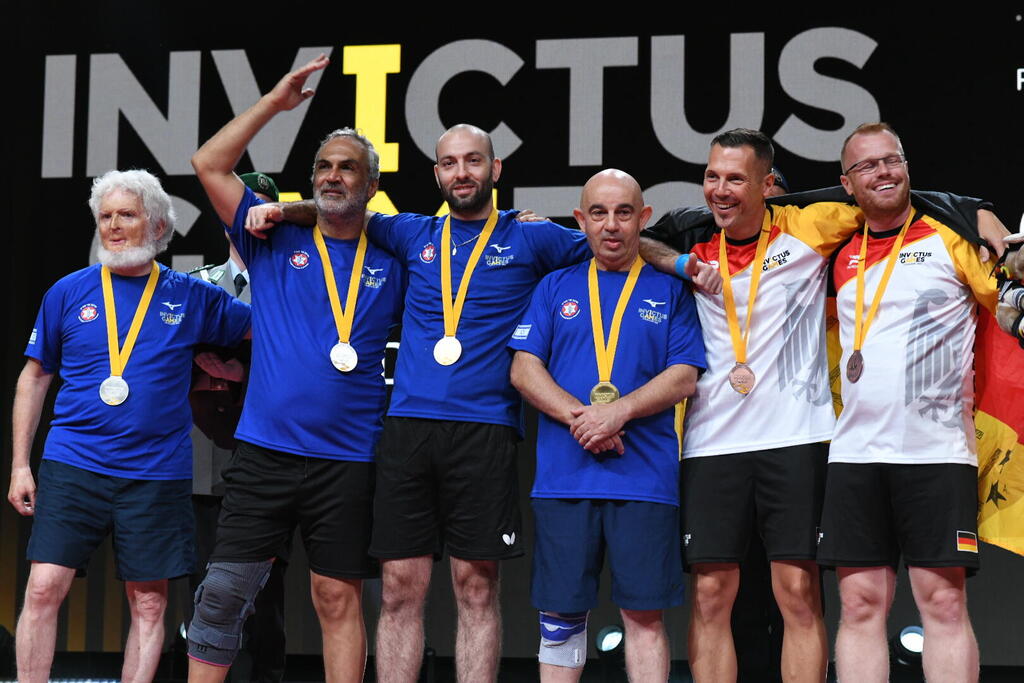 On their way to the final, Zorik from Beit Halochem Be'er Sheva and Caesari from Beit Halochem Haifa defeated opponents from Denmark, Australia, Colombia, Romania, France, and Germany. Lagziel and Arad, both from Beit Halochem Tel Aviv, defeated athletes from New Zealand, Denmark, the United States, Ukraine and Denmark.
The Israeli team also achieved success in the competition's swimming category. Amitai Arnon won a bronze medal in the 50-meter backstroke heat. Shalom Zanzuri and Jacob Gershoni each won third place in the 100-meter freestyle men's final (each in a different classification).