Israeli swimmer Anastasia Gorbenko on Tuesday retained her title at the 2022 European Aquatics Championships after coming on top in the 200-meter individual medley for the second year running.
Gorbenko stopped the clock at 2:10.92 in the final event in Rome, repeating her achievement from last year's finals in Budapest.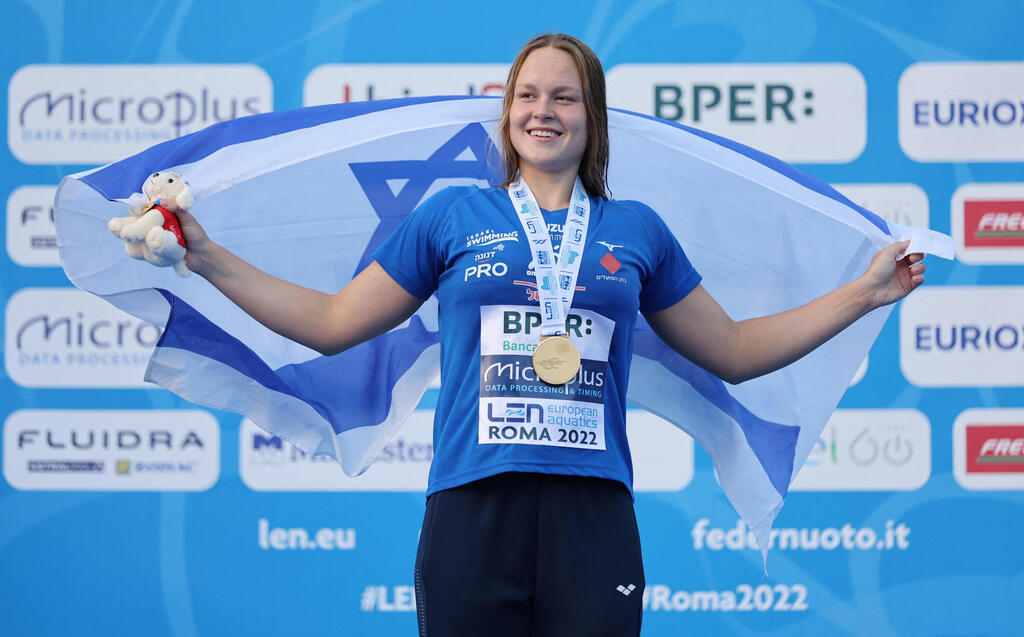 Marit Steenbergen of the Netherlands came in second with 2:11.14, while Sara Franceschi of Italy finished third with 2:11.38.
Gorbenko got off to a great start and led after the first 50 meters, from there she only extended her lead all the way to the podium.
This is the third medal in the history of Israeli female swimming in the continental championship.
The first Israeli to break this glass ceiling was Amit Ivry, who bagged bronze in the 100-meter butterfly finals in 2012. Last year, Gorbenko was crowned European champion in the 200-meter individual medley before the 18-year-old star did it again on Tuesday.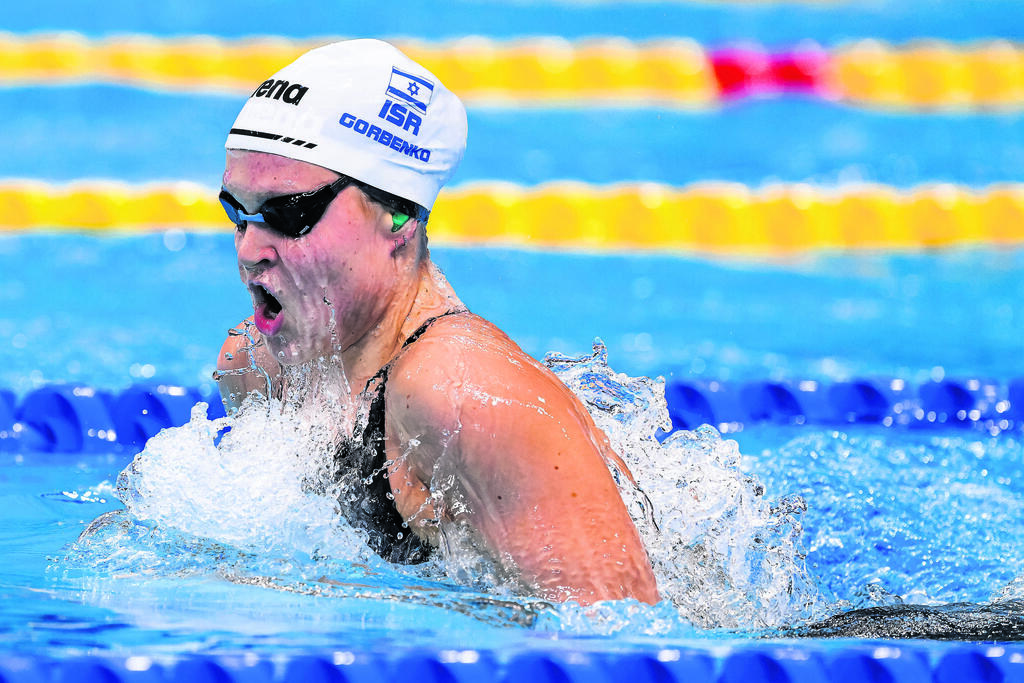 Gorbenko burst onto the scene four years ago with a gold medal at the Youth Olympic Games in Argentina.
She also broke the Israeli record in the 200-meter medley when she was only 15 years old. Since then, she continued to progress and has become the crowning glory of Israeli swimming.
In last year's Tokyo Summer Olympics, Gorbenko became only the third Israeli to reach an Olympic swimming final, and the first woman to do so.