Israeli Judoka and World Middle-Heavyweight Champion Sagi Muki on Monday has shared on social media a photo of himself alongside Iranian Judoka Saeid Mollaei.
Muki added a friendly message in the caption of the photo, which shows both athletes posing together at the Paris Grand Slam 2020 in France.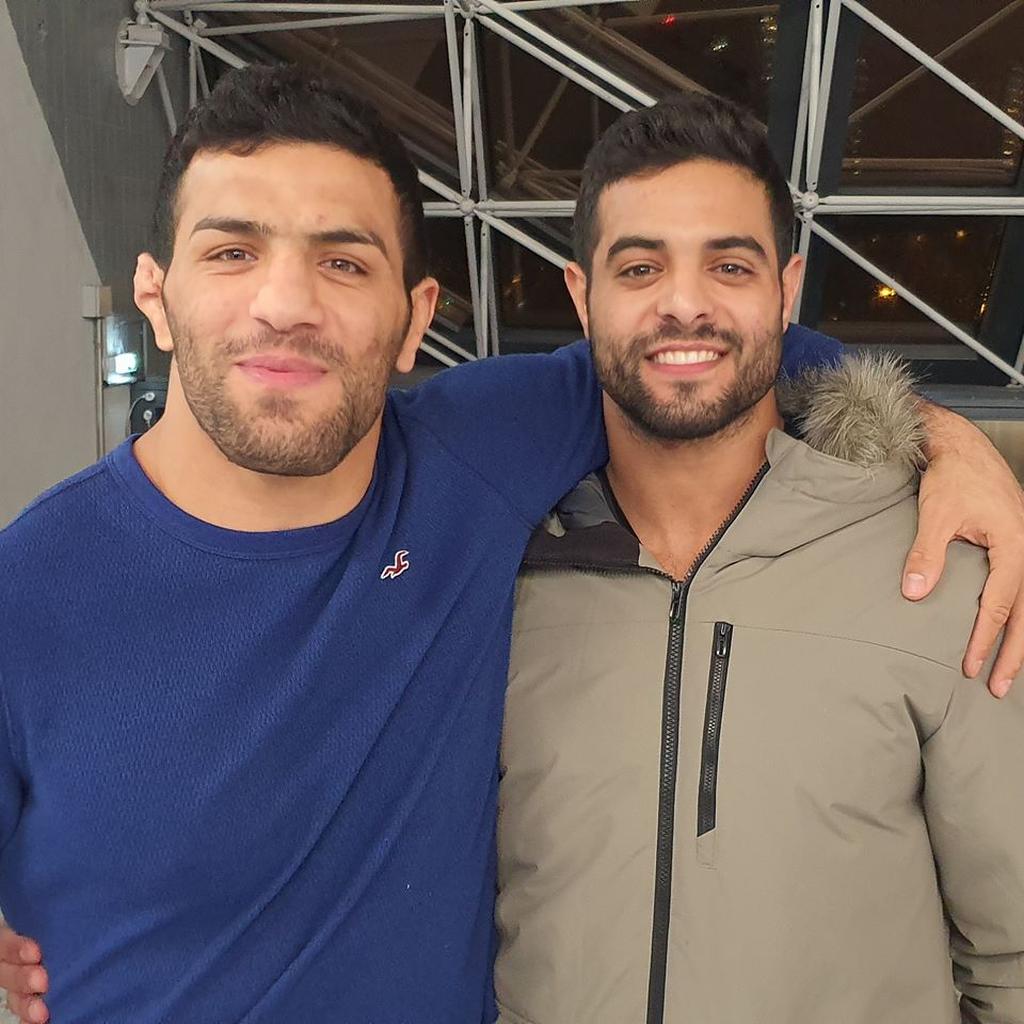 "Friend for life...," the world champion wrote. "Two world champions but before that two good friends..."
Twenty-seven-year-old Mollaei had fled to Germany after he was instructed by the Iranian authorities to withdraw from competing to avoid a potential contest against Muki in the semi-final of the 2019 World Judo Championships in Tokyo in August.
This incident has led the International Judo Federation to suspend the Iran Judo Federation (IJF) from all activities held by the international organization.
Muki and Mollaei's long-awaited meeting took place after the two exchanged messages of praise on social media for the past few months.
In November, Muki congratulated his Iranian counterpart after he made his competitive debut under the IJF Refugee Team at the Judo Grand Slam in Osaka, Japan.
Mollaei commented on Muki's post, calling the Israeli his "best friend."
"Hi muki very very thank you and good luck for you all time my best friend."[sic]
These comments followed an interview Mollaei gave to German news outlet Deutsche Welle in September, where the Iranian cited Muki as a friend and shared his hope to establish a friendship with the Israeli outside of competitive settings.
"I am friends with Sagi Muki, as I am with all other athletes. He supports me and I thank him for this," said Mollaei. "I hope that we can one day extend our friendship to the tatami mat. It doesn't matter who wins, what matters is friendship."
The Iranian has since been granted Mongolian citizenship last December in a bid to represent the Asian country in the 2020 Olympic Games in Tokyo, Japan.