Israelis walking through central Tel Aviv on Sunday might have caught a glimpse of an unusual exhibit, with several women appearing as though they had been hung by the necks at one of the city's biggest square as part of a protest over violence.
Eight women were found hung off pillars in the square, with five of them being mannequins. They remained hung from the pillars for as long as they physically could.
The disconcerting exhibit was initiated by the Her Academy, a non-profit foundation, titled: "What is the noose around your neck?"
The exhibit is meant to raise awareness on the issue of violence against women across all aspects of life, the campaign against which is taking place this months.
Twenty women on average are being murdered in Israel annually, mostly by spouses, relatives or someone close to them.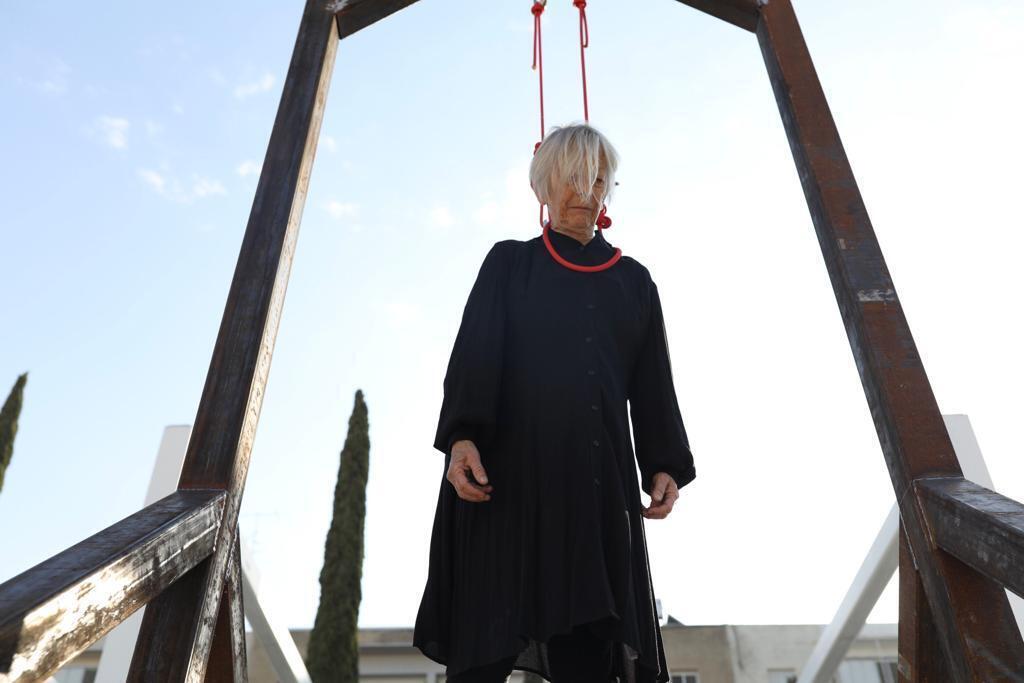 The violence the exhibit intends to tackle also includes economic one, with 33% wage gap between the genders. More women also live in poverty and homelessness, devoid of any public housing assistance. Around 16,000 women and girls find themselves in a cycle of violence committed against them, or resorting to prostitution to survive.
HerAcademy was established in 2016 by Iris Stern-Levi and Tal Hamawi, with the purpose of creating employment opportunities for women who are involved in either prostitution or suffer from violence, teach them new skills and assist with their integration into the job market.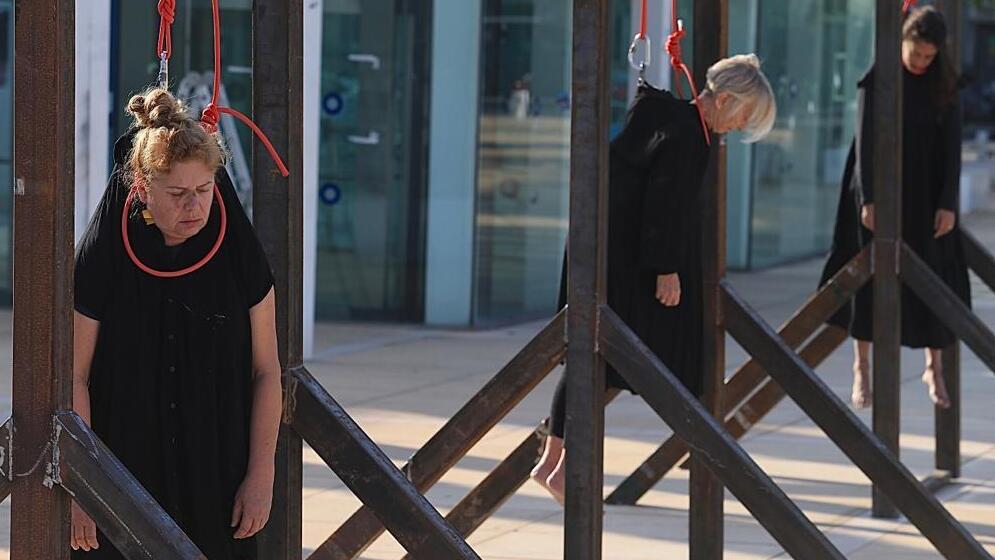 More than 150 women every year have been helped by HerAcademy, and 75% of them found employment and established new lives - thanks to the relentless support of the foundation's dedicated staff.
The foundation is expanding and is on the verge of opening a new location in Haifa. The initial cost of the opening stands at 300,000 NIS. Half of that sum has already been collected.