The unique combination of Jewish and Arab players on the soccer field in Israel is best demonstrated on its national team. They stand united, showcasing pride in their teamwork.
The residents of the Bedouin village of Shibli–Umm al-Ghanam in northern Israel are also very proud. How could they not be? Hamza Shibli, who lives in the village and is one of the stars of the national team in the FIFA U20 World Cup, scored a towering header to level against Brazil and pave the way to a sensational upset victory against one of the best teams in the world.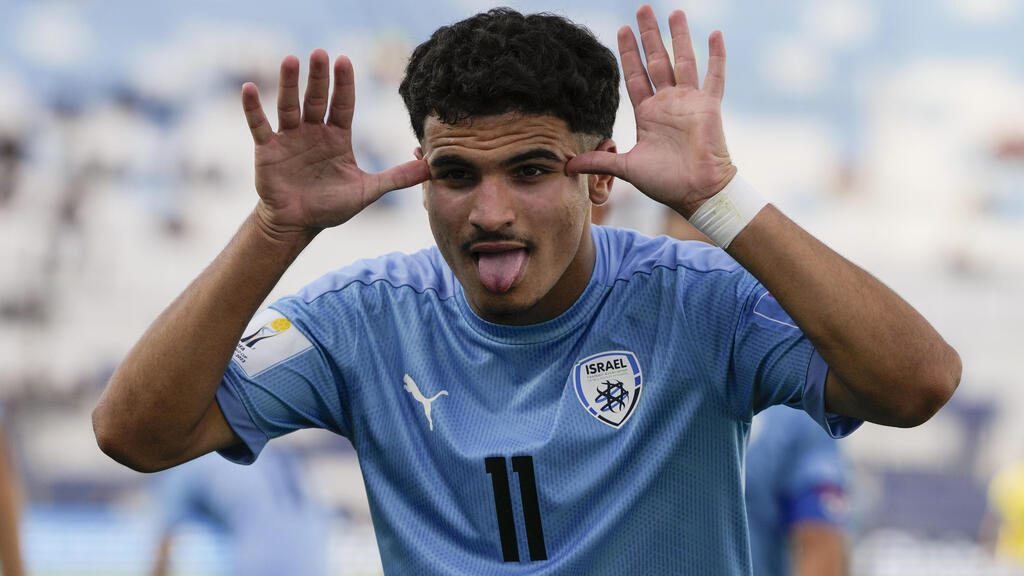 "Since the game against Brazil, my phone hasn't stopped ringing, and I can hardly work," says his father Youssef. "People from the village call me and praise him. I receive congratulations from everyone. Everyone in the village loves Hamza. He is highly respected."
The path to recognition of the professional skills of his son Hamza, who will celebrate his 19th birthday in two months, was not easy. It was accompanied by a great investment, long hours of travel on the roads from the village – first to the Maccabi Haifa F.C. soccer school in Nahalal, a moshav in northern Israel, and later by train to the training grounds in Haifa itself.
"People now notice these players and they love what they see," says Youssef. "But not everyone understands that behind every player like this, there are parents who invested a lot in him to give him the means to succeed. For years, I have accompanied Hamza and his brother Jad (17), who plays in Maccabi Haifa's Youth A team, to all trainings and games."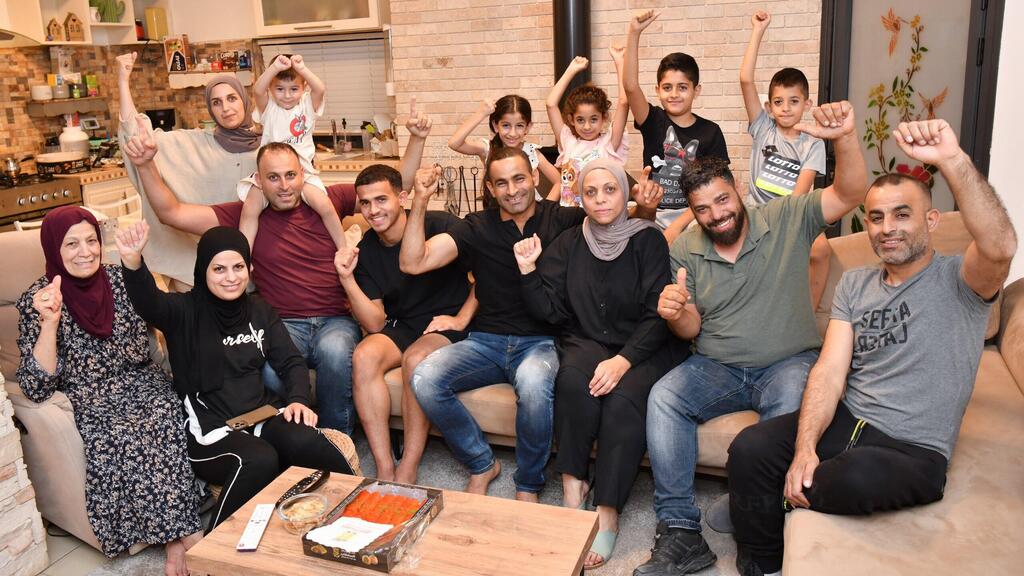 Hamza is the eldest son of Youssef, 43, a gardener by profession, and Kahaf, 38, who works part-time in a company that provides care, assistance and treatment for the elderly.
Family members recount that Hamza started playing soccer at the age of 8. Initially, he played with his brother in the backyard and, after his father noticed his potential, he decided to take him to a soccer class in the village of Kama, and the way from there to the professional soccer school in Nahalal was short.
"The coaches saw he had great potential and excellent technique," his father recounts. "We drove him to all the trainings, and we were on the sidelines all the time."
When Hamza joined Maccabi Haifa's youth academy, he was immediately placed in a training program with the most talented youth players.
"I started driving him to Haifa," his father says. "At first by car, and later by train. Then I used to travel with him from home to Haifa several times by train, and then he started journeying alone. It was difficult, but Hamza never gave up. He always had his head held high, always looking forward and aiming to achieve his goals. And his younger brother follows the same path."
When Hamza joined the Maccabi Haifa youth team, he hardly played, so he was loaned out to Maccabi Neve Yosef for a year and played in the national youth league.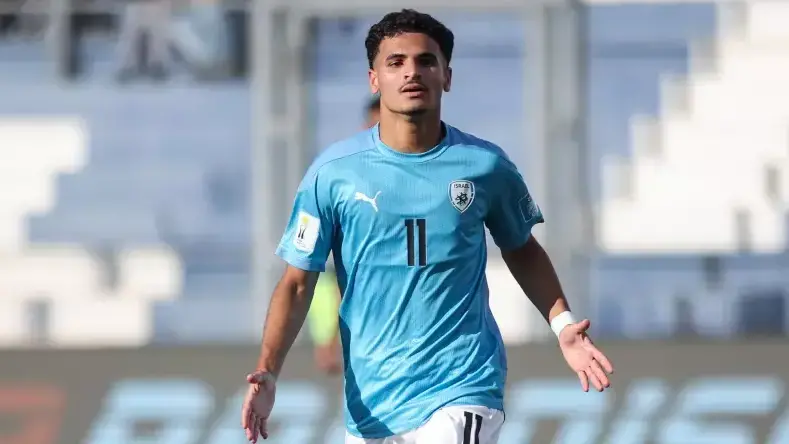 "He didn't break down even there, although it was tough for him at first. Thanks to that loan, he went from strength to strength. He got stronger mentally and returned to Maccabi Haifa," says Youssef.
He remembers vividly the words his son said to him after returning to Maccabi Haifa. "He said, 'Dad, you'll see, in a year, I'll be on the Israeli national team.' As a father, I listened to him, but you don't believe that such progress can be made in just one year, and he did it."
Youssef says he and his son share a strong bond. "I accompany him to all the games, but I don't give him professional advice. At home, we review what happened on the field. I only talk to him about the mistakes he made, not about the good things he did," he said.
In addition to soccer, it was important for Hamza to graduate high school. "He is serious about everything he takes upon himself," according to his father.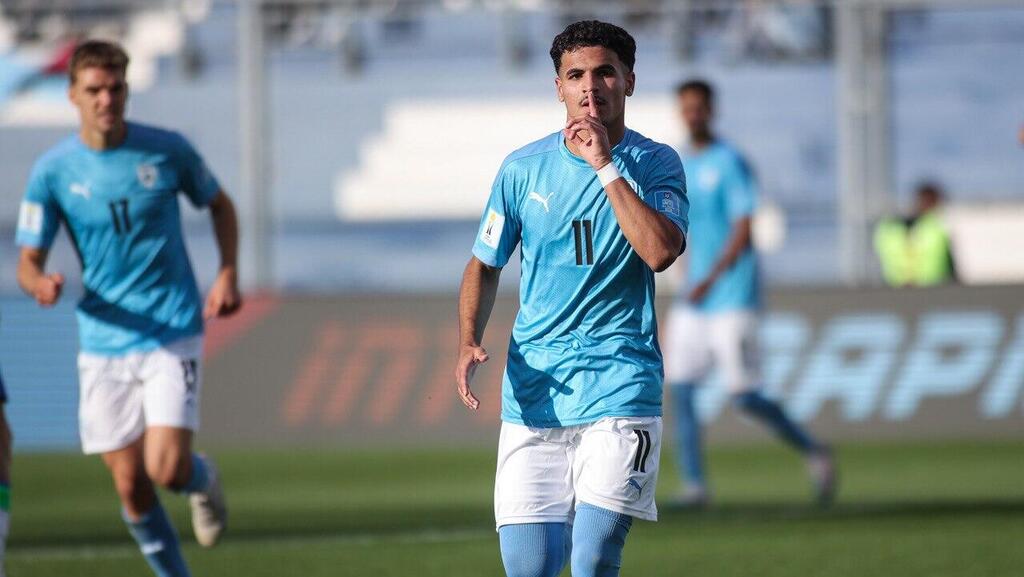 The family also watches the World Cup matches together. "When there is a goal in our favor, we jump high. When Hamza scored against Brazil, everyone jumped, but I didn't know what to do with myself. I froze from sheer joy," Youssef said.
Before the game against Brazil, Youssef and Hamza talked on the phone. "I told him that when he comes off the bench, he should dominate the field, run non-stop, and then score. And that's exactly what happened," the proud father said.
And what do you plan for the future?
"First, he has to become a starter for Maccabi Haifa. He aspires to go as far as possible, to the best teams in Europe," he said.
"As a father of a young player, it saddens me that coaches and teams pay less attention to the youth. We need to push the young Israeli player, and give them a platform and playing time. If our kids can compete against such national teams, then they can also play in our top league. At 18, they are already old enough to play in the top flight. Give them a chance, we will all benefit."