With Hanukkah and Christmas holidays fast-approaching, many of us have one existential question: What's on Netflix?
Well, if you're a "Netflix and Chill" kind of person, we're here to help. Ynet has compiled a list of new releases that are set to premier on the streaming giant in Israel this December - all for your binging pleasure.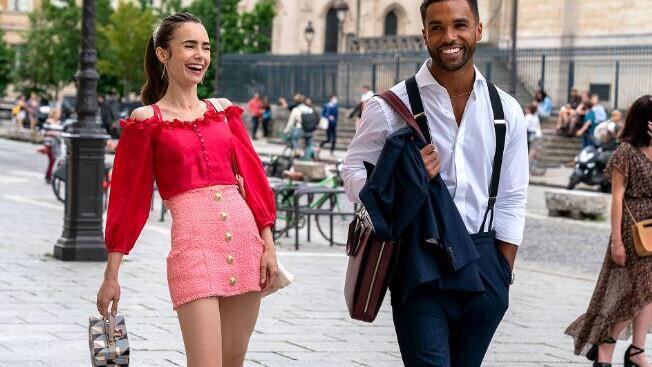 1) Emily in Paris - Season 3:
Emily Cooper is an Chicago-based college graduate with a Master's degree in communication with an interesting opportunity. A Parisian company tasks her with bringing an American point of view and social media presence to a venerable French marketing firm. The show has been described as "a rom-com fantasy at its finest, spectacularly dressed and filled with charming performances."
2) Justice League:
Inspired by Superman's selfless act, Bruce Wayne and Diana Prince (played by Israeli actress Gal Gadot) face a greater threat than ever before. Now, they must recruit a team to stand against the threat that could cause havoc on earth in catastrophic proportions. They enlist Aquaman, Cyborg and the Flash, but will it be enough?
3) Once Upon a Time in the West:
If you're into epic classics, you'll love this one. This 1968 gem, starring Charles Bronson and Henry Fonda, is about a single piece of land around Flagstone with water on it, and a rail baron aims to have it, knowing the new railroad will have to stop there. He sends his henchman Frank to scare the land's owner, but Frank kills him instead and pins it on a known bandit, Cheyenne. Meanwhile, a mysterious gunslinger with a score to settle and McBain's new wife, Jill, arrive in town.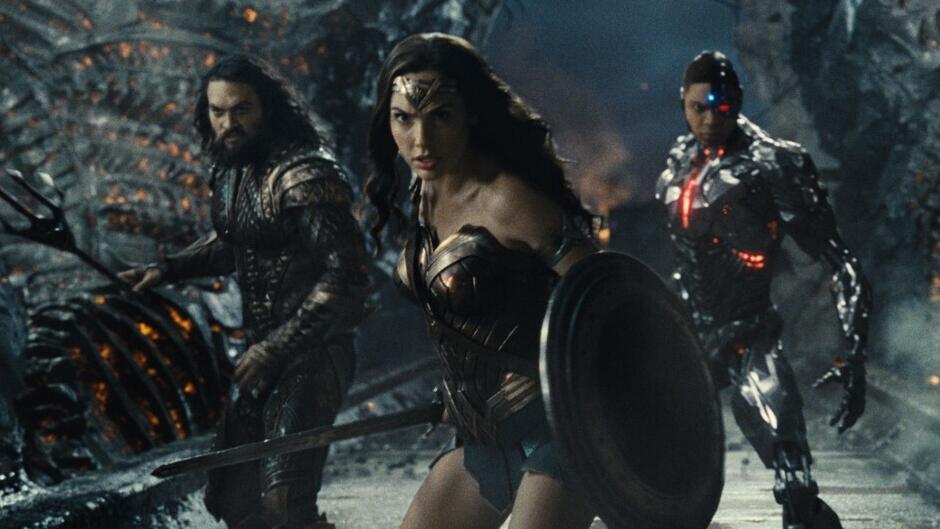 4) Just Like Heaven:
This 2005 film starring Reese Witherspoon and Mark Ruffalo talks about David moving into a new apartment hoping to start over, only to discover the spirit of the previous tenant lurking around. He wants her out, and comes to the conclusion that the best way to achieve that help her recall memories of her life.
5) The Godfather Part III:
In the third installment of the much-acclaimed organized crime saga, realization strikes Micheal Corleone and he takes a tough call of actually putting an end of his family's criminal empire. He chooses his nephew as his successor, but the mob refuses to let him go. With a director like Francis Ford Coppola and megastars like legendary Al Pacino, Andy Garcia and Diane Keaton, this is another offer you can't refuse.
6) Archer - Season 13:
Set amid the world of international espionage, this irreverent animated comedy revolves around the exploits of smart-mouthed superspy Sterling Archer. He has the coolest gadgets but one big problem - his boss happens to be his mother.
7) My Unorthodox Life - Season 2:
This show revolves around Julia Haart, the CEO of a modeling agency and fashion company and a former ultra-Orthodox Jew. As Haart and her family attempt to acclimate to their new non-religious lifestyle in swanky Manhattan, life keeps throwing curveballs their way.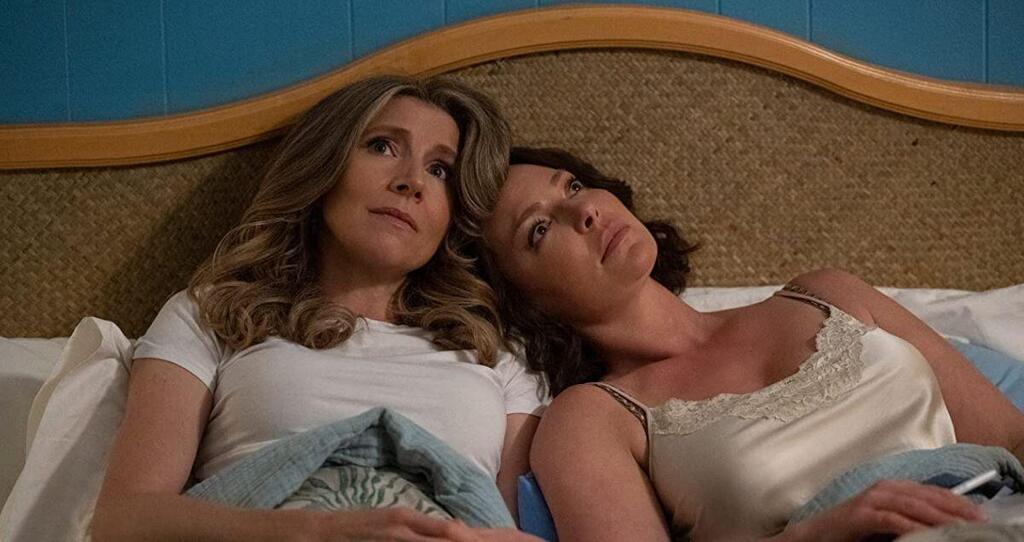 8) Firefly Lane - Season 2:
Featuring Katherine Heigl, Sarah Chalke and Bel Lawson, this show talks about how Tully and Kate met as young girls on Firefly Lane and became inseparable friends throughout 30 years of ups and downs. According to reviews, "Heigl and Chalke are a winning pair with tons of chemistry that carries this drama far".
9) Pinocchio:
Guillermo Del Toro's stop-motion iteration of the beloved children's tale, featuring voices of actors such as Ewan McGregor, Ron Perlman, Cate Blanchett and Christoph Waltz, has been described as "visually dazzling" and great entertainment for the whole family.
10) Last Chance U: Basketball - Season 2:
In East Los Angeles, a basketball coach with strong convictions leads young men who hope to fulfill major college potential. A fascinating docuseries for basketball fans.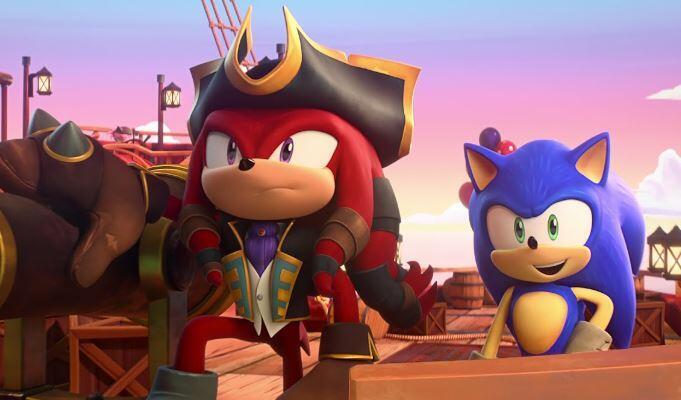 11) Sonic Prime - Season 1:
Inspired by Sega's much beloved video game franchise, this animated rollercoaster follows the fate of a strange new multiverse, as it rests in the gloved hands of the speedy, blue Sonic the Hedgehog. It will feature voices from Dr. Mack Jr., Brian Drummond and Ashleigh Ball.
12) Paradise PD - Season 4:
With cops like these, who needs criminals? This animated series geared toward adults follows a police department that doesn't do a great job of protecting the backwater, small town where it is located. The officers on the force are not exactly well-equipped or adequately trained to policing the town.
13) Treason:
An MI6 deputy's bright future takes a sharp turn after a reunion with a Russian spy forces him to question his entire life. This British spy thriller, featuring Olga Kurylenko, Charlie Cox and Oona Chaplin, is set to be among the most riveting on Netflix.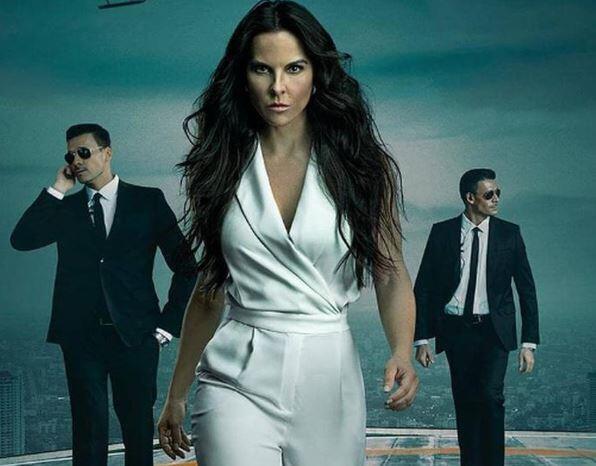 14) La Reina Del Sur - Season 3:
The Spanish Telenovela tells the story of the rise of Teresa Mendoza (Kate del Castillo), from a young woman in Mexico, all the way to becoming the most powerful drug trafficker in southern Spain.
If you're in the mood for a more "Americanized" version, an English-speaking remake, called "Queen of the South" is also on Netflix and is extremely binge-worthy.