When it comes to martial arts in general – and MMA in particular – having talent is great, but it'll only get you so far. The real champs are the fighters who have that extra oomph – the relentless drive and unwavering dedication that propels them to greatness. And that's what makes this story so darn impressive.
Meet Sean Pero, a 23-year-old Israeli-Druze MMA fighter from Daliat al-Carmel, who is quickly making a name for himself in the industry with a record of four wins and no losses. Despite growing up and being educated in Ramat Gan, Pero has never forgotten his roots and proudly embraces his Druze heritage.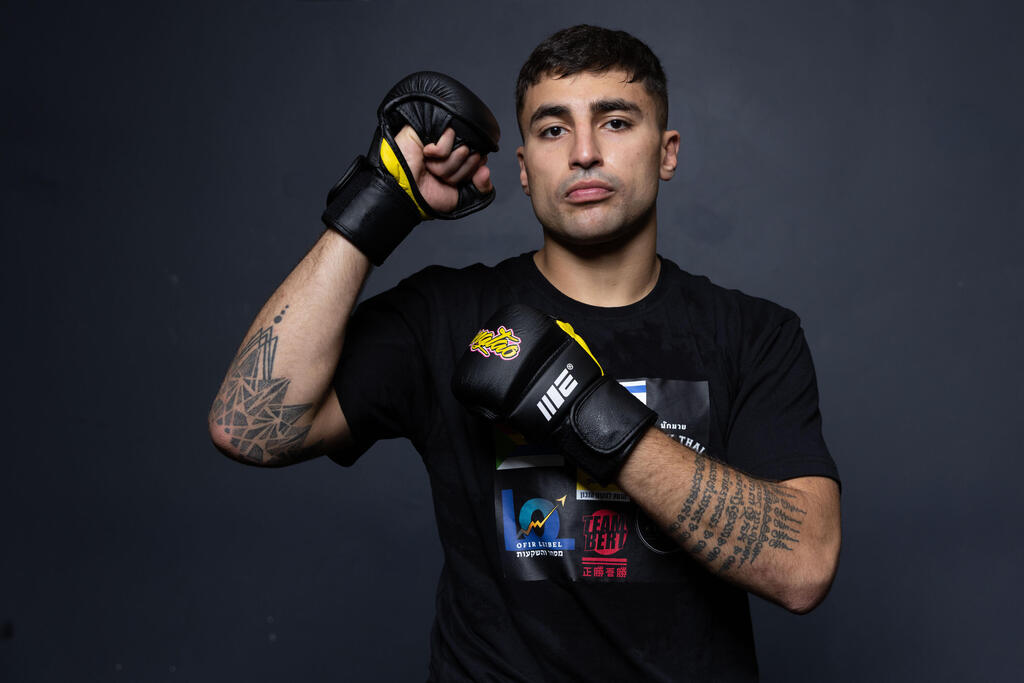 Pero's parents chose a home in the center of the country where they spoke Hebrew and enjoyed a Tel Aviv lifestyle, providing their son with a fun and memorable childhood.
Pero's family moved to Daliat al-Carmel in northern Israel when he was 10, to be closer to his grandparents, but he struggled to fit in.
"Suddenly I was in a problematic situation, because I don't know Arabic, I wasn't taught Arabic and I don't know the culture," Pero explains.
"Everyone around you speaks a language you don't know, and you know what it's like for children ... in one moment you don't belong. You don't belong to us," he adds. Despite this, he continued to use his strengths to help others and find his way in a new environment.
Pero reflects on his early days in Daliat al-Carmel: "At first, I struggled to make friends. Despite speaking Hebrew, I was seen as an outsider and was categorized as 'the one from Dalia.'
"It was tough, but I eventually built myself up socially in middle school. However, I felt like I still wasn't being seen for who I truly am. I started acting out to get attention and while I'm not proud of it, it helped me get out of that situation," he says.
During one of his trips to near-by Haifa, Pero stumbled upon the movie "Never Surrender," which tells the story of a boy who struggled to adapt to a new environment and got into trouble. "The film opened my eyes to MMA, and I saw myself in the hero," he says. "I became obsessed with MMA, and that's when I knew what I wanted to do."
Pero's motivation paid off with remarkable achievements in Jiu-Jitsu and Thai boxing, leading to the start of his professional MMA career at 18, when he won his first two fights by knockout. However, a severe knee injury struck just as he was gaining momentum. "I was overconfident," he admits.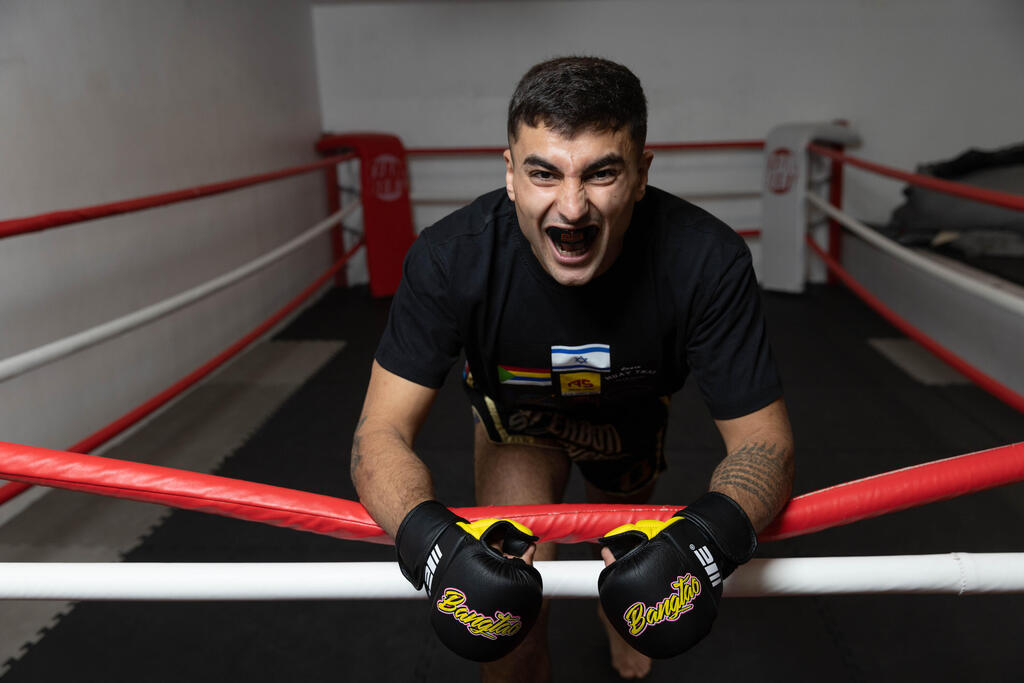 "I didn't take enough rest, I never considered the possibility of getting injured. One day while playing with a friend, my leg twisted and shattered. I learned that before fearing your opponent, learn to fear yourself," he says.
Pero encountered another challenge during that time – due to MMA not being a recognized sport by the Israel Defense Forces, he had to postpone his military service for a year. He used this period to fight for recognition as an outstanding athlete.
Eventually, he enlisted as a "unique athlete," which granted him the opportunity to attend training camps while serving in the army. Pero views his army service as a chance to pursue his dreams while representing the Druze community.
Currently, Pero boasts an impressive record of 4 wins and 0 losses in the competitive world of MMA and he's showing no signs of slowing down. Fighting in the 66 kg weight category, he recently won a match at the Menorah Mivtahim Arena in Tel Aviv, finishing off his opponent in less than a minute.
His friends and family, who were anticipating a lengthy battle, were surprised at how quickly it was over.
Do you feel a sense of calling? Like being some sort of an ambassador?
"I see myself as an ambassador, without a doubt. I represent both the State of Israel and the Druze community in every international competition. The Israeli-Druze flag is on me, and I'm always ready to explain its significance to others."
"I believe that my behavior and conduct, both inside and outside the arena, represent us as a community. Whenever I raise the flag with pride, I feel like I'm doing my part to represent and honor my roots."
Any tips for kids who dream of this? "
This topic resonates deeply with me. As a child, I always wondered what I needed to do to become better at what I loved. I used to reach out to all the great athletes for advice. But eventually I learned that success comes from staying committed to the process and embracing the challenges that come with it.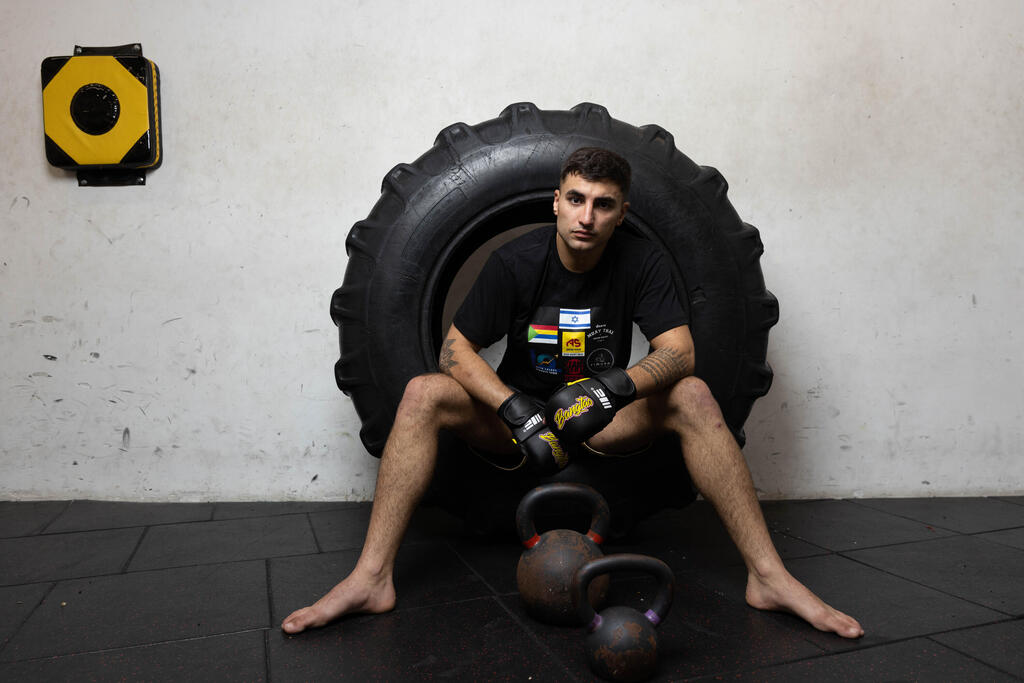 "It's important to stay focused on how you can improve yourself and even try to learn from the most successful. But, above all, blind faith in your passion and dedication is what really matters."
What's it like being an MMA fighter in Israel?
"As an athlete in a relatively unknown field in the country, I find it very challenging to keep up. There are not many pioneers, and it feels like we are always playing catch-up. While there have been some achievements in judo and taekwondo, it takes a lot of effort to travel to distant places in the world to truly understand our sport."
"Nevertheless, I try to stay optimistic. I believe that the country is starting to recognize the talent that exists in our field and that we should be given the support to move forward."
And now you've signed some new sponsors. "
I was fortunate enough to catch the eye of the Anglo-Saxon company who saw potential in me. They recognized that I was a young athlete in need of support. As we all know, it's not easy to finance training camps overseas, especially when you have to work to make ends meet."
"It's practically impossible for athletes in Israel to do it alone. However, the company stepped up and provided me with the financial support I needed. It was a massive boost to my morale, and it allowed me to focus solely on my dream of representing myself and my sponsors with pride and respect."
What's the next milestone? "
Ever since I was a kid, all I could envision was winning that belt. Back then, I didn't fully grasp how challenging it would be to achieve, but now that I'm older and wiser I know it's possible, and I truly believe in it."
"However, when you really delve into your dreams, you realize that what you truly want is to be the best fighter you can possibly be. The most important thing is to stay committed to the process and to strive for excellence without any limits."
"I remember once standing in the courtyard of the school in Haifa and making a bet with two of my friends that by the age of 30 I would become an MMA world champion. We bet a million dollars, and I'm determined to win that bet."