Sometimes dreams come true. Fifteen years ago, when she was 6 years old and started playing basketball in Isfiya, Noor Kayuf dreamed of the moment she would lift the championship plate in the Israeli Female Basketball Premier League. It seemed like a distant dream at the time, considering everything that was going on. But four days ago, in the HaKiriya Arena in Ashdod, that dream came true - and, entered the Elitzur Ramla player Kayuf into the history books.
Ramla defeated Maccabi Bnot Ashdod 62-54, completed a dramatic 3-2 comeback in the playoff finals, and 21-year-old Kayuf made history and brought a lot of honor to the Druze community. "To tell the truth, it was emotional," she said in an exclusive interview with Ynet's sister outlet Yedioth Aharonoth.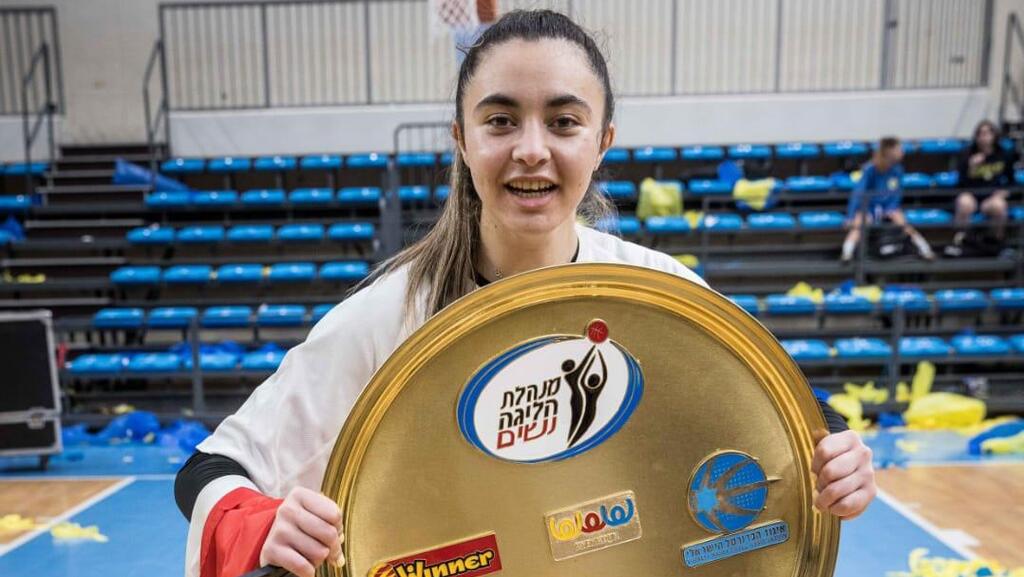 "We're ultimately professional athletes playing to win championships. I didn't come here to just spend my time on a good team. I've dreamed of this from the beginning. To think that I now have a championship on my resume is something that's still hard for me to grasp."
Kayuf wasn't the only one who was excited by the achievement, her family was also part of the celebrations. The emotional post that her father Samih posted immediately after the victory - "I couldn't be more proud of my amazing daughter who broke every glass ceiling. You made me cry, I love you my queen" - as the post generated hundreds of likes. At the end of the game, he also brought her the Druze community flag, which she wrapped herself in. "It was doubly emotional," she exclaims. "And yes, the household revolves around my schedule. When I'm under pressure, they are under pressure. They get more excited than I do."
"Noor, and this is not an exaggeration, grew up with the orange ball in her hand. Her father saw her talent from a young age and decided to develop and nurture it. At the age of 6, she realized that becoming a player in the top league was an almost impossible task. "When my parents took me to a league game, I was really small," she says. "I was enchanted, and without my family, I wouldn't be playing basketball."
The whole family is involved in basketball
And yet, it's no secret that the path to fulfilling the dream required overcoming many obstacles in the Druze society, which does not always accept or support women who want to engage in sports.
What is the hardest thing for you?
"It starts with the smallest things. In seventh grade, I started playing in the Jezreel Valley, and it caused a lot of people to talk. It's a very closed, conservative religion, and suddenly going to play with girls who are not of my religion or from my village is something that many people found hard to accept."
And today, is there a change?
"Even today, I receive a lot of criticism, but at this age, I know how to deal with it. The criticism is mainly about the way I dress, but I always play with a shirt underneath my jersey. I do what I love, and even if it bothers some people - most of my village supports me."
Kayuf, who grew up in the girls' department of Maccabi Haifa and played for the team's senior squad last season, was also the first and only Druze player in the female premier league. "If it once had little relevance, this year I felt more pressure because a lot of eyes were on me. I tried to stay true to myself," she explains. "I also felt a lot of support from those around me, people wanted me to succeed. And that was important too."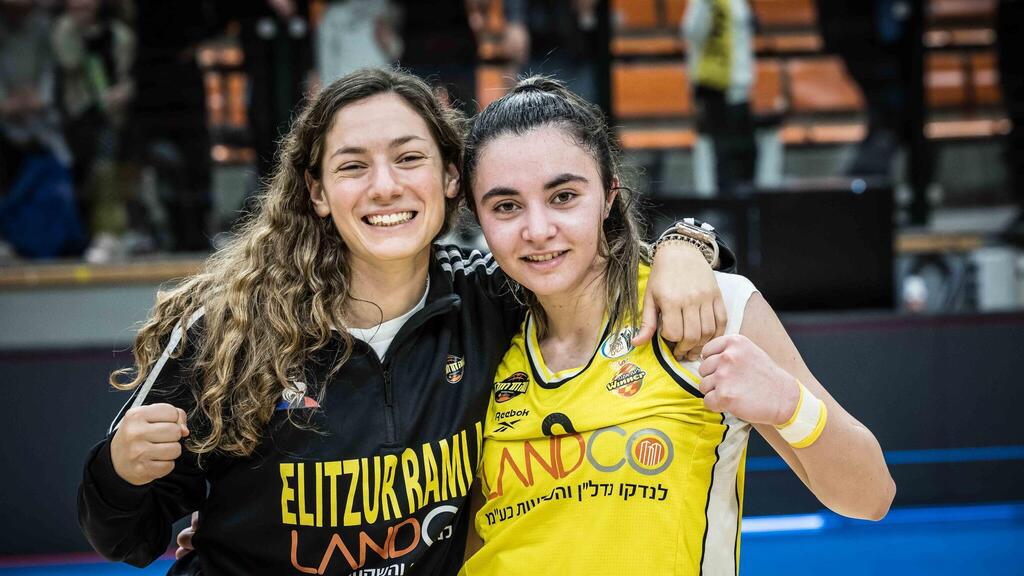 The number one person responsible for her career is her father, Samih, who played for Maccabi Haifa in the past and has been running a basketball school he founded in Isfiya for years. At the beginning of her journey, Noor played with boys in her father's club, until she moved to the girls' department in the Jezreel Valley. "I started playing when I was 4 years old. I was born into it, my whole family is involved in basketball. My brother is a coach, my mother is a coach, my father is a coach, and I also coach in my free time and in the summer. That's where it all started. I got into it and I couldn't escape," she laughs. "I fell in love with the game at a young age."
When did you realize that your hobby would turn into a career?
"When I received an invitation to the Israeli national U-14 team. There I got the confirmation that I'm probably good, and I want to take the next step forward."