Tennis legend Novak Djokovic arrived in Israel for a brief visit on Saturday before returning to his native Serbia less than 24 hours later.
The star landed at the VIP terminal in Ben Gurion Airport accompanied by his personal manager. A short while later, the two returned to the terminal and flew back home.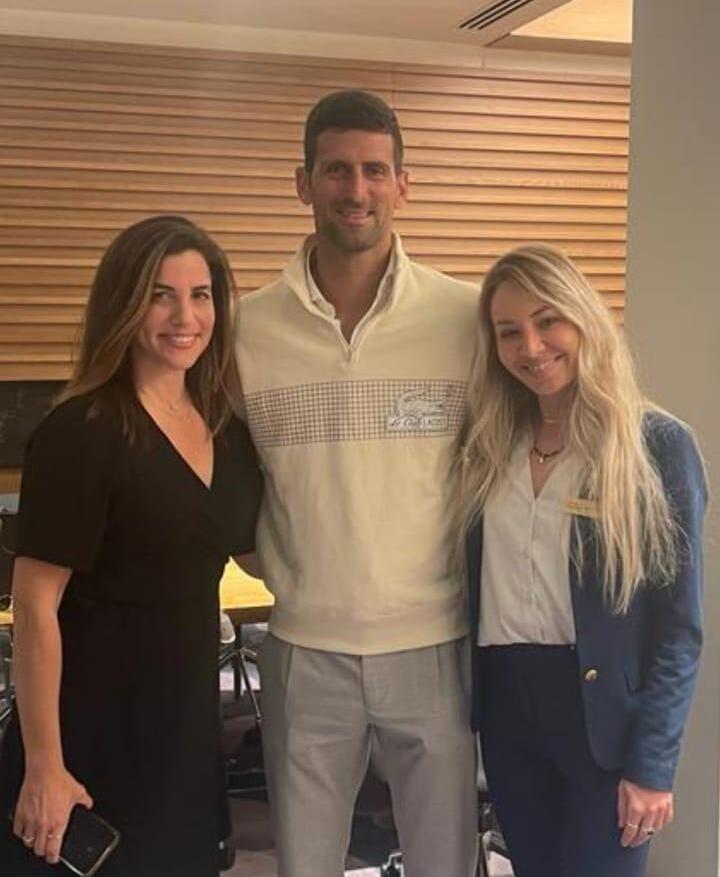 Djokovic last visited Israel in October of last year to participate in the ATP 250 tournament in Tel Aviv, which he won after beating Croatian Marin Čilić in the final.
Djokovic was a fan favorite among the local crowd who cheered him on throughout the tournament. He spent time at the beach, took photos with fans, and even gave his racket to a lucky child.
Additionally, he continuously posted on social media about his visit to Israel. "Thank you to @telavivopen and all the fans and tennis supporters for the amazing support and reception that my team and I received during this week in Israel," he wrote on Instagram after clinching the title.
Djokovic is expected to participate in the Masters tournament in Rome, which will open on Monday, and he will try to defend his title from last year. This marks the last preparation tournament before the peak of the clay season: the Roland Garros Grand Slam, which will open in Paris on May 22.