The 21 Grand Slam winner Novak Djokovic defeated Marin Cilic 6-3, 6-4 on Sunday to clinch the Tel Aviv Watergen Open trophy.
With his victory over the second-seeded Cilic, the 35-year-old top seed became the first man to win a title on hard, clay (Rome) and grass courts (Wimbledon) this season.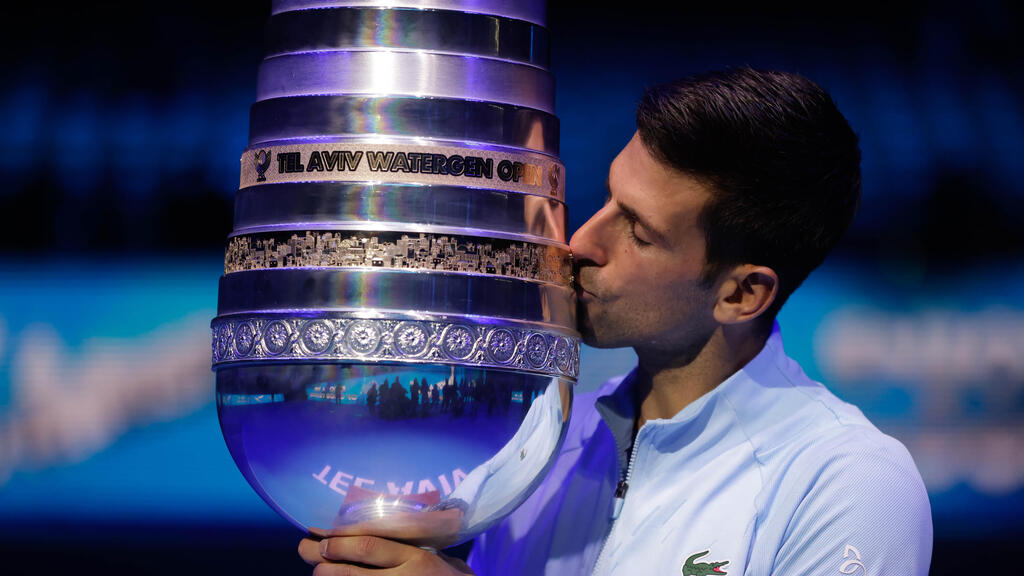 The Serbian didn't lose a set at the indoor hard-court ATP 250 and claimed his third tour-level crown of 2022 and the 89th of his career. Along with the title, Djokovic will also pocket $144,000.
"It was a fantastic week for me celebrating my birthday," Cilic said during the trophy ceremony. "I didn't have a chance to celebrate with so much people before, but next time I'm buying drinks everybody!"
"It was a fantastic week, I enjoyed every second, the crowd was amazing, one of the best we had on the tour. Every day we had a full house, such a joy to play, and I hope to see you next year."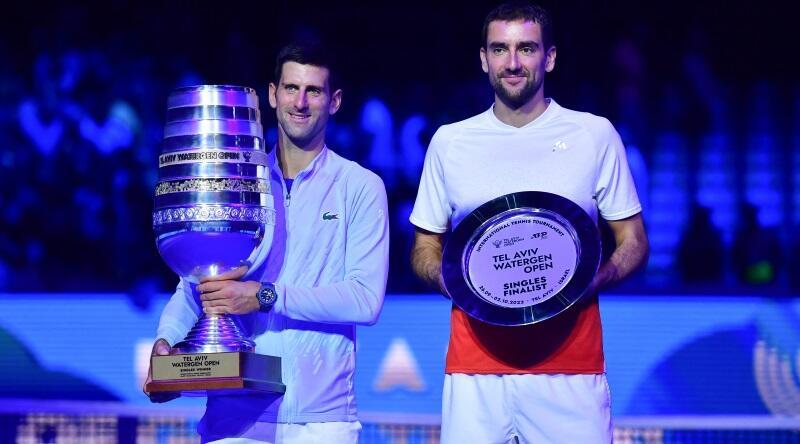 "Shalom how you doing Tel Aviv," Djokovic said in Hebrew, hyping the crowd even more after lifting the title.
"Thank you everybody for this week, Marin is a great player, and I hope we will get to play in the finals for many more events. I would like to thank you guys, for making this one of the most special weeks for me in a while. Defenetliy I felt very welcomed, and it felt like home, with all the support, it was fantastic."
"It was great to see a packed house in every single match, Israel has shown a great deal of respect and passion for Tennis, for our sport. I want to thank you from the bottom of my heart for coming and supporting all the players this week," the champion added.