Oz Zechovoy
has been transforming motor vehicles into innovative projects since he was a teenager, but his most recent bus-turned-tiny home has become recognized as an nothing short of an innovative masterpiece.
Soaking his initial inspirations from MTV's reality TV show "Pimp My Ride," Zechovoy is now a co-owner of
MOVO
- a company he founded along with entrepreneurs Eyal Almog and Roni Goldstein, as well as carpenter Amitai Ladin.
The 34-year-old designer dropped out of school and pursued his passion in motor vehicles at 16, initially starting off with fixing and building motorcycles and cars. On his free time, he would take up design projects, by building and fixing up furniture pieces. This journey eventually led him to establish MOVO, and begin working on transforming a bus into a home.
"I've always been told I have good hands," he told Ynet. "Eyal asked me to draw a mobile housing unit that can be located in a private area in the north, and make a business out of it, and because the connection between us was strong from the beginning, we started pitching ideas together."
"One thing led to another and after many hours of research, we bought a bus that was just about to be crushed into a tin cube."
Some half a million NIS went into renovating the beat-up vehicle, and together with the teams' hard work and creative thinking - it became a beautiful and innovative tiny home.
Zechovoy made sure to document the process every step of the way, and shared the progress with his Instagram followers.
Once the project was finished, he posted a video of the full transition, and the next thing he knew, he phone was bombarded with admirers.
"After one hour I unlocked my phone and was shocked to discover that over 100,000 people had viewed the video," he recalled. "A lot of people shared the post and our phones didn't stop ringing for months."
The video now has over 64 million views and over 3 million likes on Instagram, and has even reached design influencers, including famous blogger, known as "Supercar Blondie."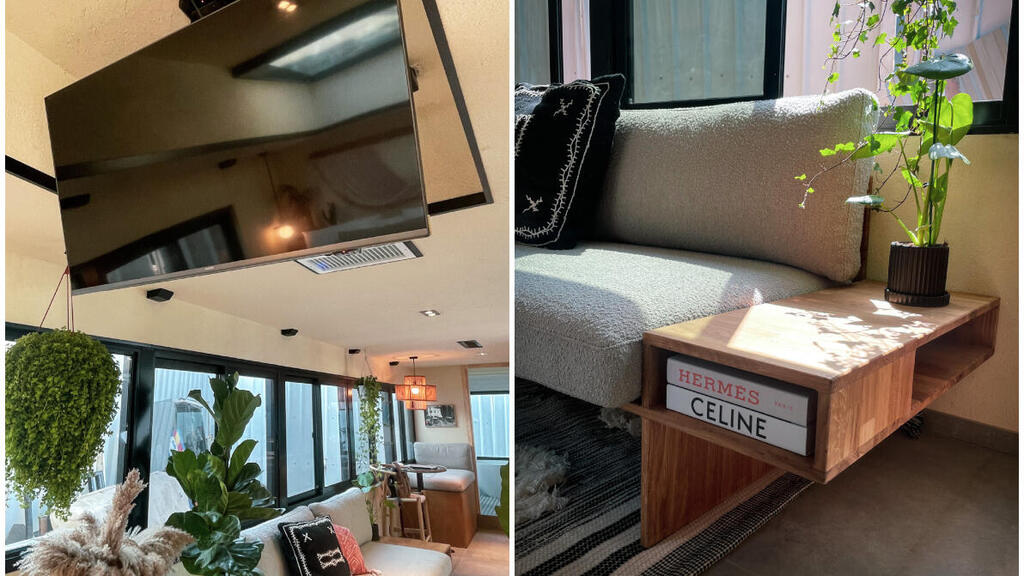 "When she reached out to us my jaw dropped. I couldn't believe it," Zechovoy said. "A month later we sent her all the material she asked for and her team created a three minute video that got about a million views. We received a lot of calls form celebrities abroad, including the American singer Kelis."
The concept of Tiny / Micro Living originated in the U.S. in the 1920s, and became more popular amid the Great Depression, a time that called for people to adopt minimalistic measures to survive. Farmers and agricultural workers were forced to leave their land and property behind, and hence transformed their trucks or caravans into homes.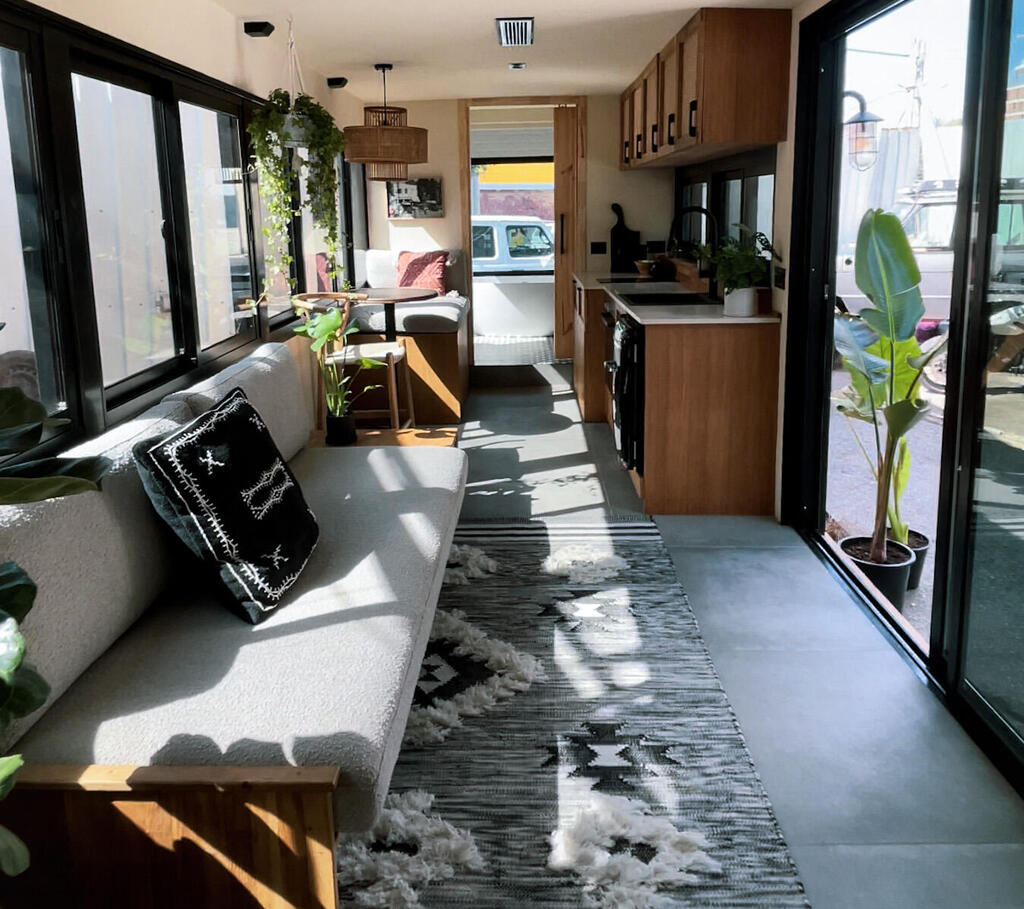 The more modern versions of this minimalistic solution have turned it into a savvy design trend.
The bus Zechovoy renovated will become a luxurious caravan for people looking for a get away, or "glamping" experience in the nature.
"All the work on the buss as essentially hand crafted. Everything was custom made with meticulous work and attention to detail, including USB sockets and the uncompromising standard of a boutique hotel."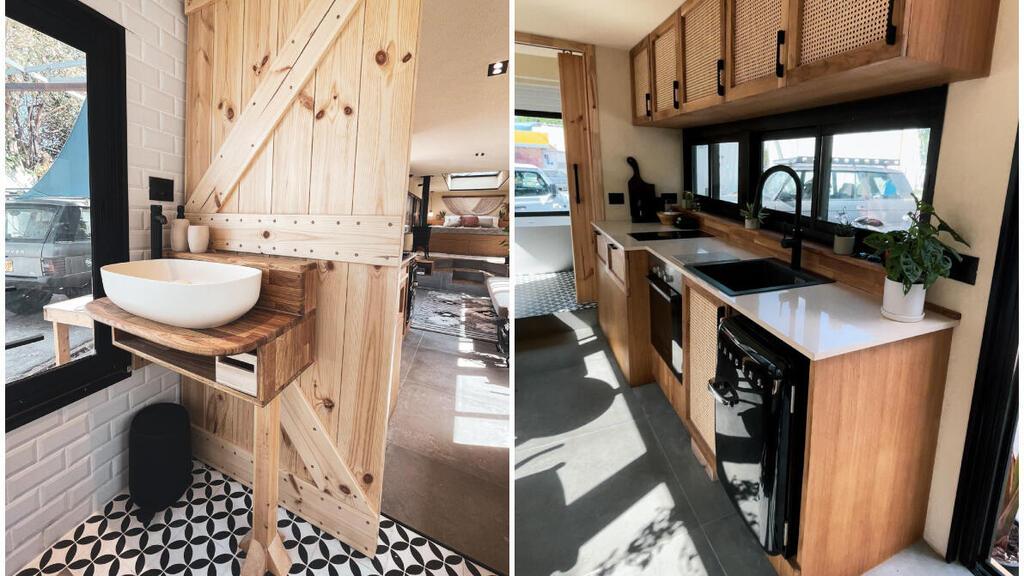 While we know that the luxurious bus hotel is somewhere in northern Israel, its exact location is being kept a secret for the time being.
Meanwhile, Zechovoy and his team are already thinking about the future, and working on an additional model that will be fitting for a wider audience.