Israel's national Judo team brought home no less than four medals from the European Judo Championships in Bulgaria, including the first women's gold since 1993.
Israeli Judoka Raz Hershko won her first-ever medal on Sunday, scoring the silver in the over 78-kilogram weight class. The 23-years-old Judoka ended up losing in the finals to France's Romane Dicko, who scored an ippon, which automatically grants a fighter the win, a minute and a half before the end of official time.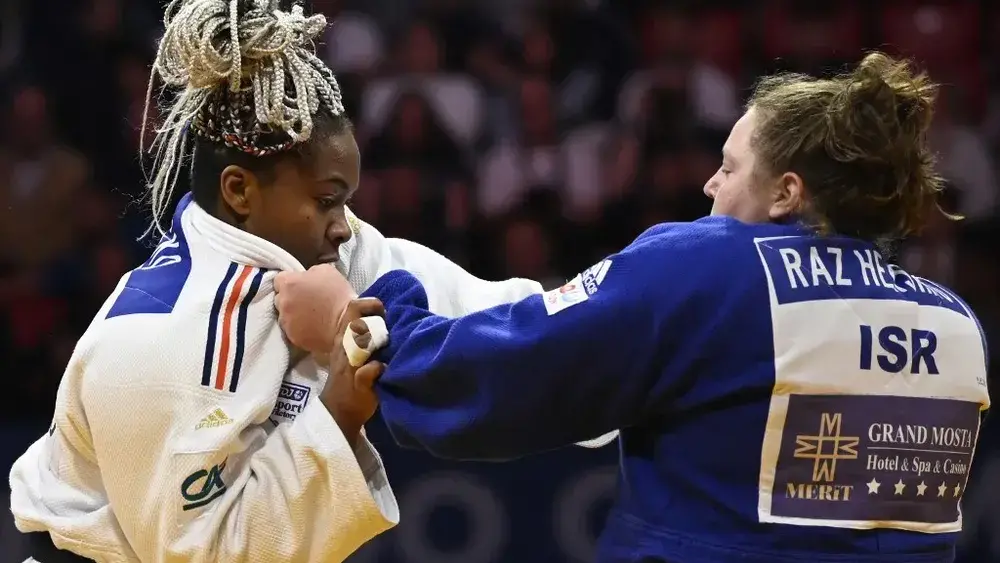 Raz's teammates, Judokas Timna Nelson-Levy, 27, and Shira Rishony, 31, won gold and bronze medals, respectively, on Friday, while on Saturday, 22-years-old Judoka Gili Sharir won another bronze.
Nelson-Levy bagged gold in the under 57-kilogram weight category on Friday, prevailing against France's Sarah-Léonie Cysique.
"Congratulations to Timna Nelson-Levy, who once again proved what a winner she is and won the gold medal at the European Championships. Timna, you are a true champion! We are very proud of you. We trust you and our Israeli athletes are proud of you," said Culture and Sports Minister Chili Tropper.
Timna Nelson-Levy became the second Israeli woman to receive a gold medal at the European Judo Championships after renowned Israeli Judoka Yael Arad first achieved the feat in 1993.
This is also Rishony's first career medal - bronze in the under 48-kilograms - and she became the first medal winner for the Israeli women at the European Championships 2022.
Story republished with permission from
i24NEWS
.