Hundreds of Argentine fans, many originally from the South American country, celebrated the World Cup win in Tel Aviv on Sunday.
Lionel Messi is our Maccabean hero, many chanted.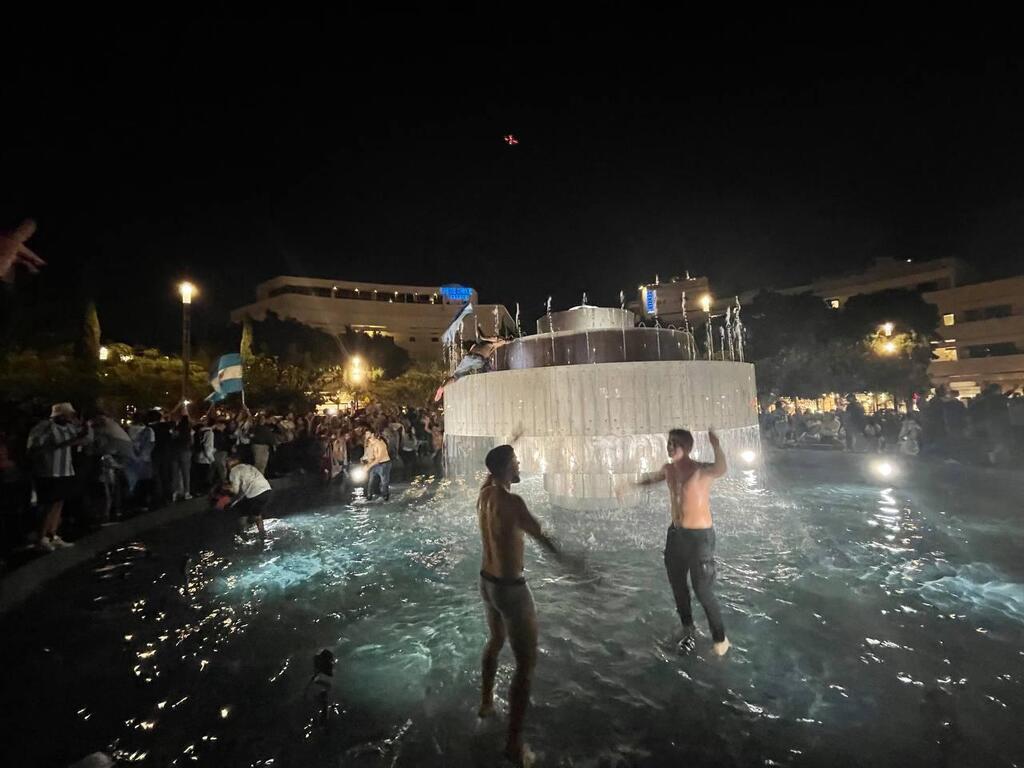 In a tense and roller-coaster match played in Qatar in front of some 88,000 fans, Argentina, led by star Lionel Messi, took home its third World Cup after beating France, the defending champions, 4-2 on penalties after drawing 3-3 after extra time.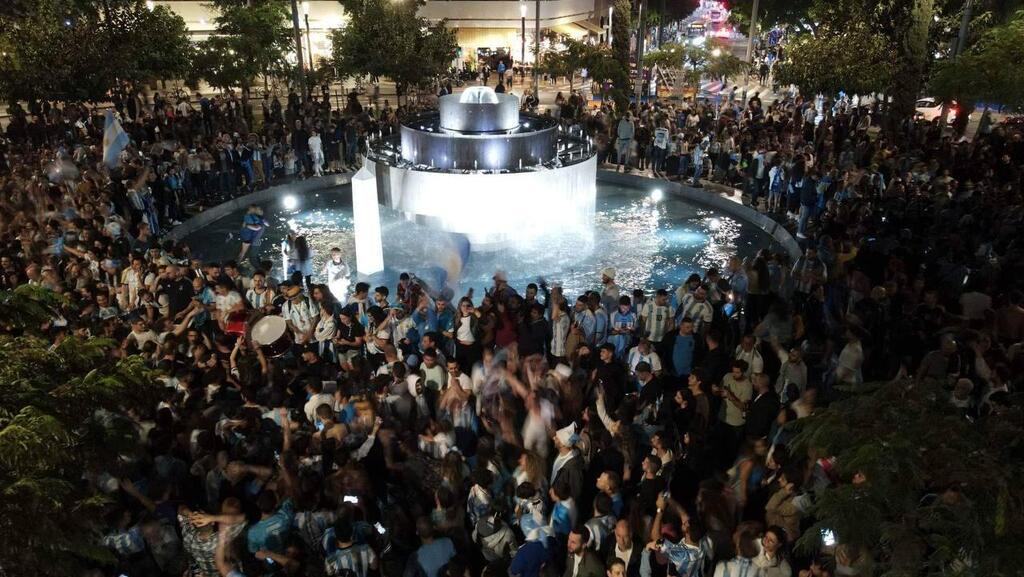 For Argentina players and captain Messi, who netted twice in the 120 minutes before also scoring in the shootout, it was the biggest title of their careers.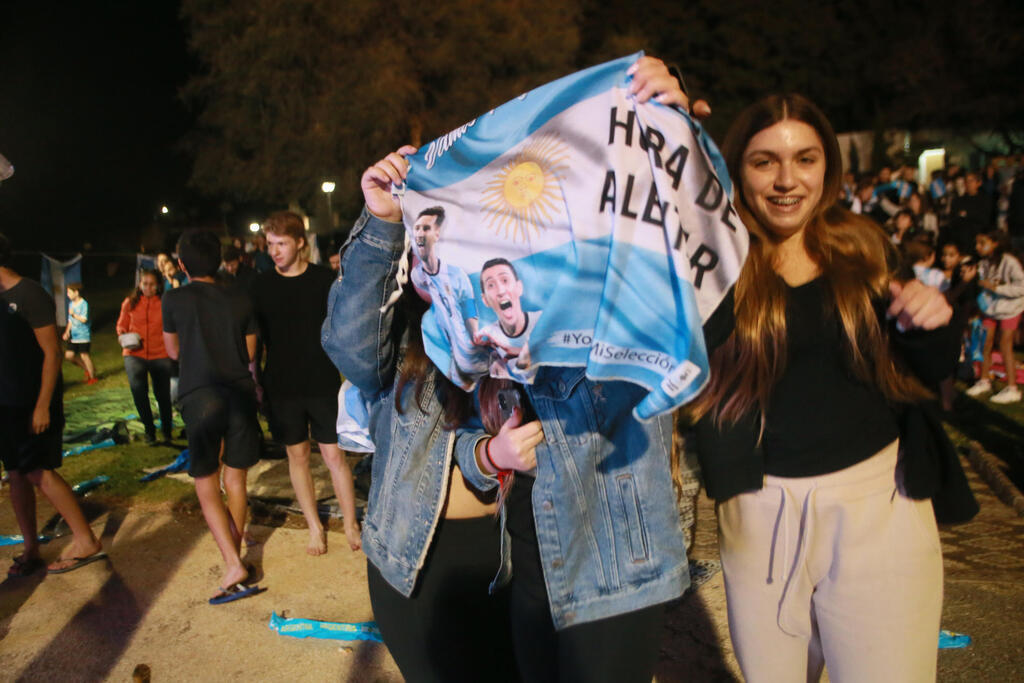 The fans jumped into the water fountain on a main city square, dancing, waving the Argentine flag and wearing its blue and white colors.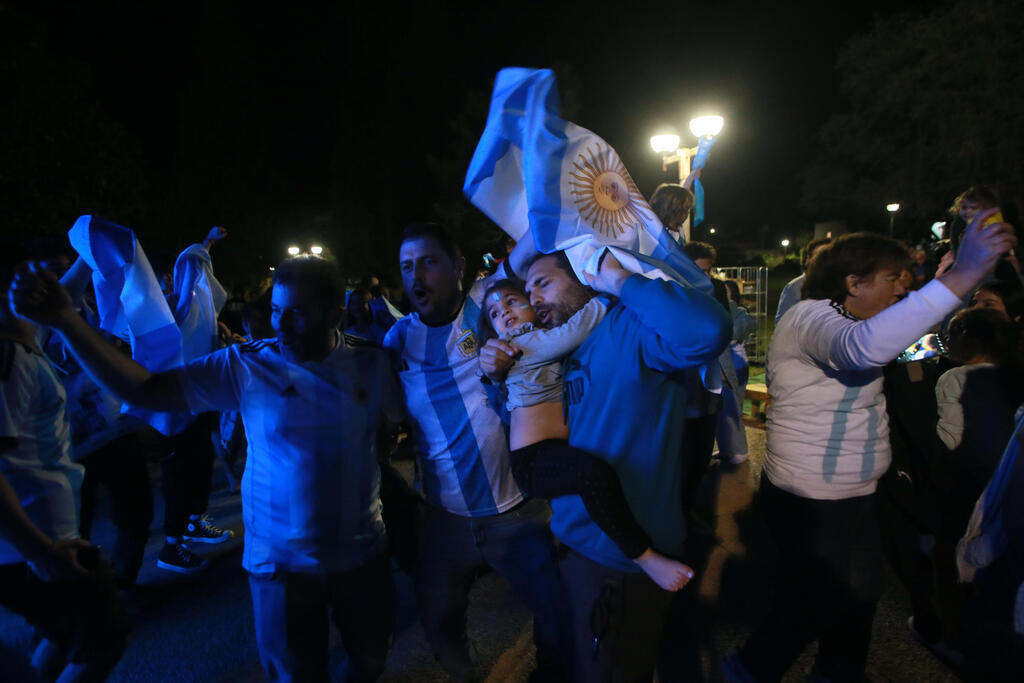 Young and old expressed their joy including members of two neighboring southern Kibbutz communities: Or Haner and Meflasim, both founded by Jews from Argentina.
Reuters contributed to the story