Turkish celebrity chef, nicknamed "Salt Bae" announced recently on social media that he intends to open a new restaurant in the Israeli tourist hub of Tel Aviv.
Gökçe Nusret's new eatery is scheduled to open at a location close to the Azrieli Center, in a new shopping spot called ToHA. The shopping center was planned by architect Ron Arad and Avner Yashar, and grabbed two accolades in the annual Council on Tall Buildings and Urban Habitat Awards(CTBUH).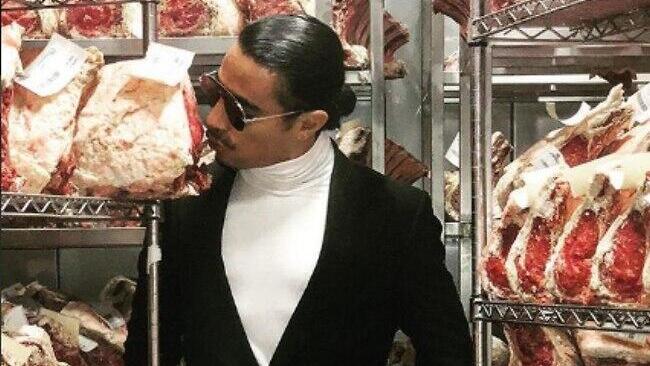 The ToHA building won the coveted categories: Best Tall Building 100-199 meters and Best Tall Building Middle East & Africa in the competition's audience vote.
Nusret's new restaurant in Israel will join another 11 other international locations owned by the star chef, which include eateries in Paris, Milan, Hong Kong, Shanghai, Sao Paolo, Mexico City, Buenos Aires, Cairo, Dubai, London, New York, Dallas, Boston, Abu Dhabi, and Qatar.
The Turkish chef opened his first restaurant in Istanbul in 2011.
Nusret rose to prominence in 2017 after posting a video of himself sprinkling salt on top of a steak he prepared.
The video quickly went viral, boasting more than 10 million views and earning the restauranteur his famous nickname.