Yocheved Lifshitz, 85, who was released from captivity by Hamas and whose statement about how she was treated by the terrorists caused a stir, was featured prominently on the front pages of newspapers in Britain on Wednesday morning. Despite claims that what she said "damaged Israeli propaganda," Lifshitz's words - as well as her actions - were highlighted in the British headlines as positive for Israel, not Hamas.
For example, the headline of the Daily Express featured a picture of her reaching out to shake the hand of the Hamas man who freed her, and wrote: "Peace gesture by freed hostage in the face of evil." The Daily Mail carried the same photo with the headline: "A hand of peace from an Israeli hostage, 85, which Hamas killers."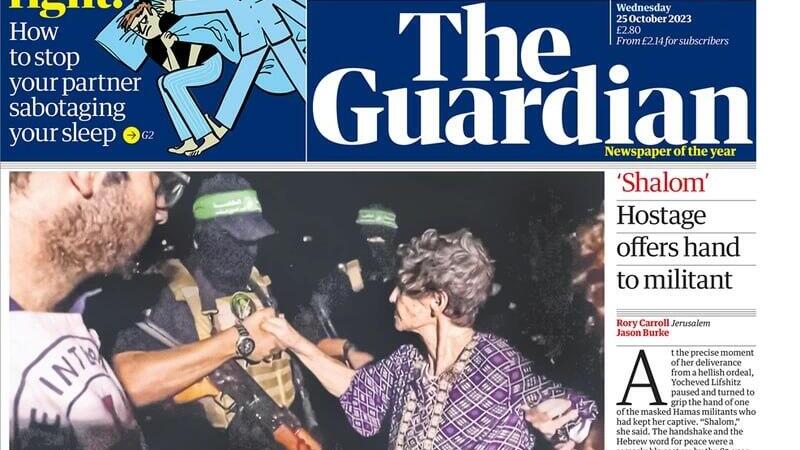 In the British Guardian newspaper, which traditionally leans to the left side of the political map, the same photo was used, with the headline: "Shalom: Hostage offers hand to militant." The Guardian praised the act, and also wrote that Lifshitz described hell she went through. They called her actions "a rare moment of humanity" in the bloody conflict between Israel and the Palestinians.
Other newspapers also featured Yocheved Lifshitz in their main headline, and all chose to emphasize her theory about the "hell" she went through. The 85-year-old Lifshitz said at the press conference at Ichilov Hospital on Tuesday evening that she went through hell, and that she was beaten on the way to the Hamas tunnels. However, she stated that, while in captivity, she and the four hostages who were with her were treated fairly and properly.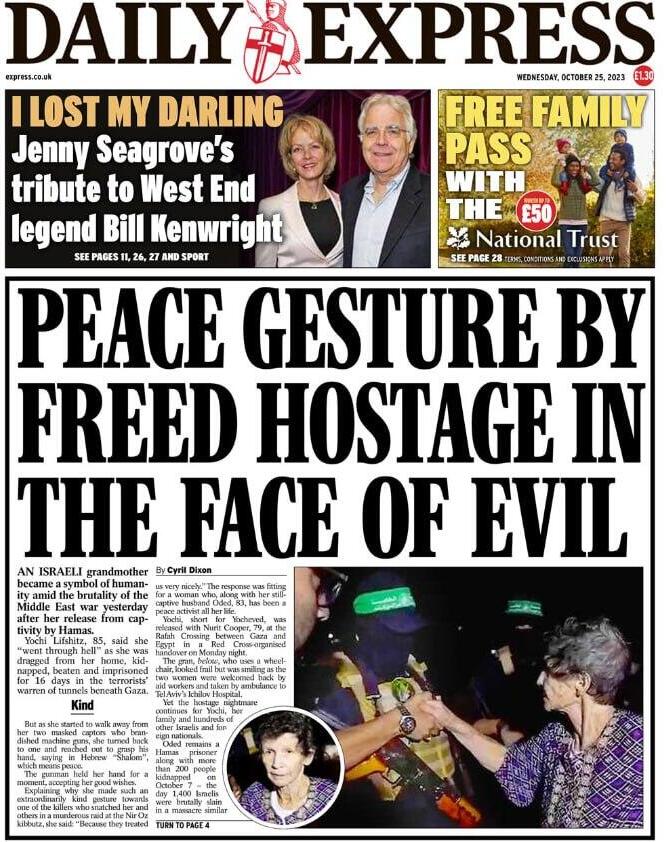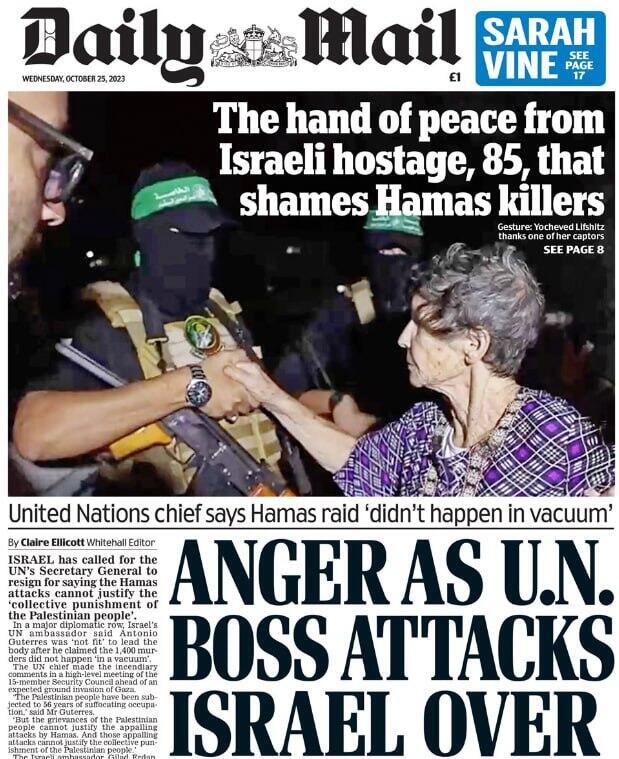 Her testimony led to criticism by Israel's propaganda arms, which seem to have neither briefed her before nor prevented the incident, who fear that Hamas terrorists would be portrayed as humane. However, Lifshitz - whose husband is still in Hamas' captivity in Gaza – may have provided a little hope to many whose relatives are still being held in captivity, including children and the elderly, who may be receiving similar treatment to what she says she experienced.